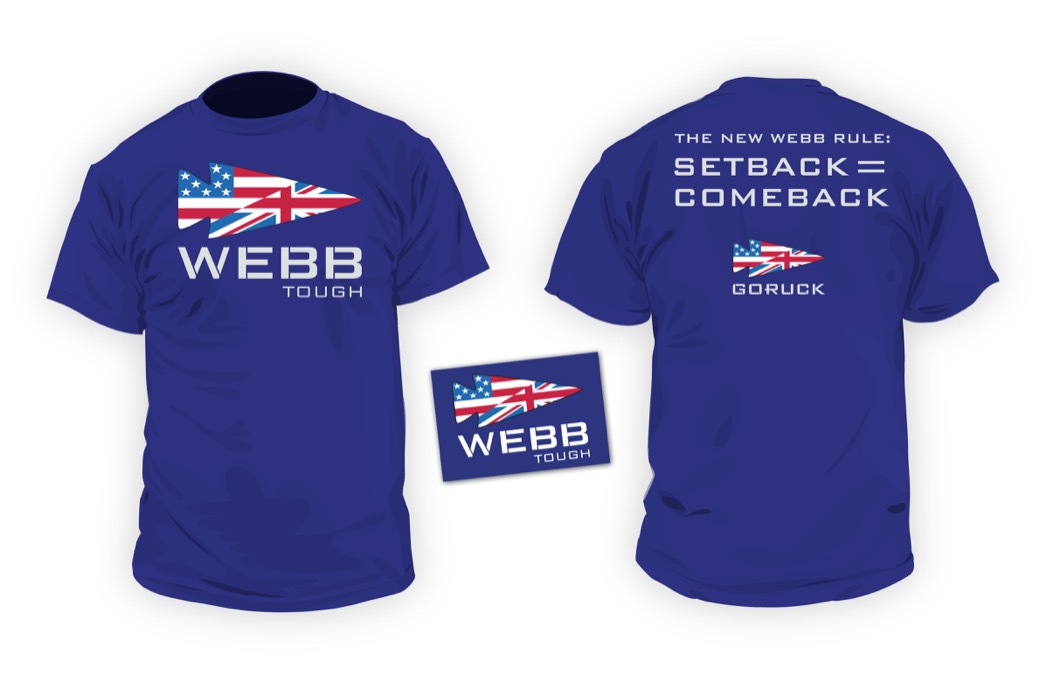 WEBB TOUGH shirt and patch now live, cost $35 for both. $20 per will go directly to GRT legend (and friend to so many) Mark Webb to offset the costs associated with his recovery from a motorcycle accident that cost him his left foot. We're certain he'll be back ruckin' and racin' in no time.
Thanks for the support.
Buy here. They'll ship 2 weeks or so once the campaign ends this Friday.