Life's a funny place. Problems never stop, the world doesn't care about you (even though people do), and the older you get the easier it is to make sense of what you should have done when you were younger. It's humbling and difficult. It's short and beautiful. And you don't get a re-do. One way to make this go-round even sweeter is to find a place and make it yours. And to do this as often as possible. It could be a picnic bench, it could be a beach. But this place is never where you spend most of your time. And it's never in front of a screen. I love working at GORUCK, talking about GORUCK, and thinking about GORUCK – it consumes my day as quickly as tomorrow can come. But whether I'm on the road or at home, Java calls. If he didn't, I would probably be the guy eating lunch at my desk, surfing the Internet to find peace of mind that wouldn't come. But Java's call is a good call, a persistent call, and it's probably more important for me than it is for him. And that's saying something. We get out and enjoy the time together. Sometimes I even leave my phone at HQ. And on a rare occasion, when the stars align, a few friends join us.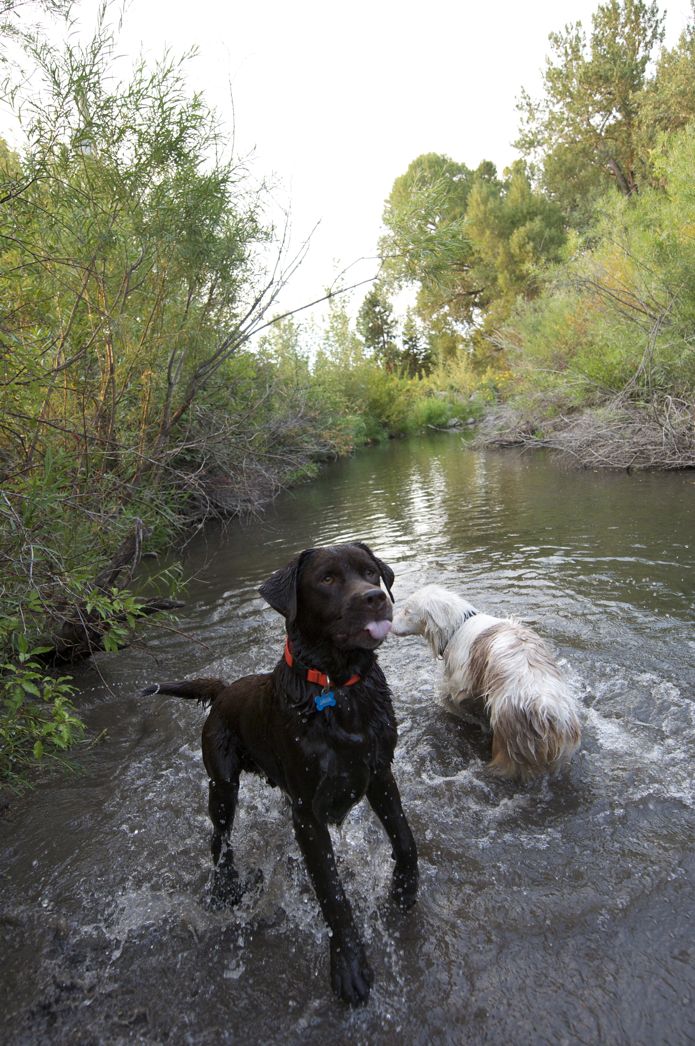 Jav has passion. It's one of his most endearing qualities. And it makes me smile every single day. From time to time I think about a world without Java, which will more than likely happen to me one day, life expectancies what they are. It's hard to imagine and it makes me really sad. But it also makes me appreciate the time I have with him now. Not yesterday, not tomorrow. Today. If you said I'm that Army guy who latched on really hard to his dog after he got home from war, I'd tell you you were right. And then I'd tell you with a huge smile that latched on doesn't do it justice. It's humbling – I'm a barrel chested freedom fighter, right? – but humility is a good thing. You can't do everything on your own in life – that kind of thing. Friends and dogs help, and at the end of my days I know I won't regret one second spent with either. Or preferably both.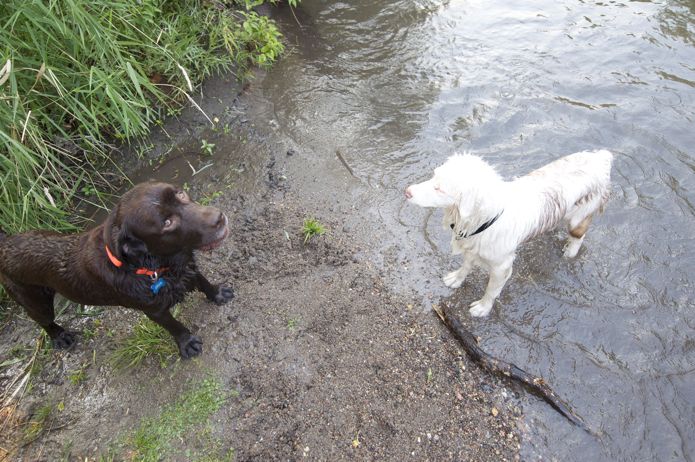 To Java, our time means me and him and it's totally endearing. But Jack snagged Ashe don't call him an albino unless you have 2 hours to listen to Jack talk. This long winded story nobody really wants to hear aside – his dog is sadly about 90% blind, albino or not. So while Java chases the stick, Ashe don't call him an albino unless you have 2 hours to listen to Jack talk chases Java. It's unorthodox, but it works.

Java and his passion never disappoint. It doesn't matter if there's an audience of 1 or an audience of 1 million. And in our time at our place (which today was the creek), it's as if the world stops and all that matters is the now. This is the Java Effect. But you don't need Java to experience the Effect. Find a place and smile about something. It's just that easy.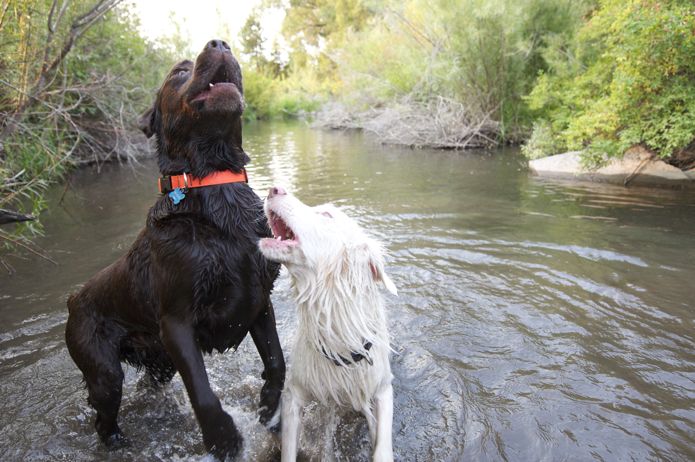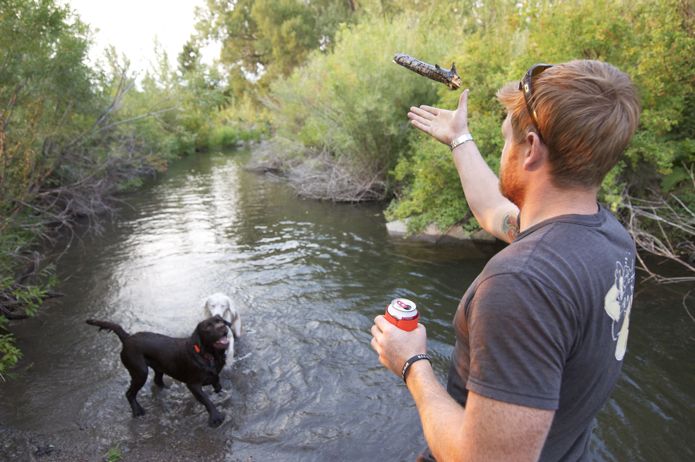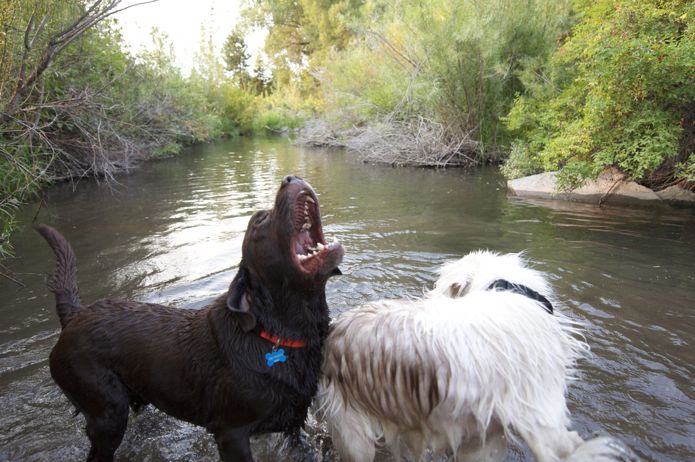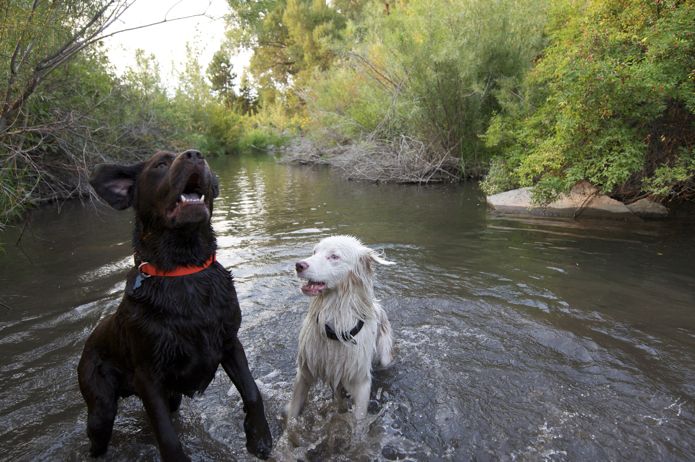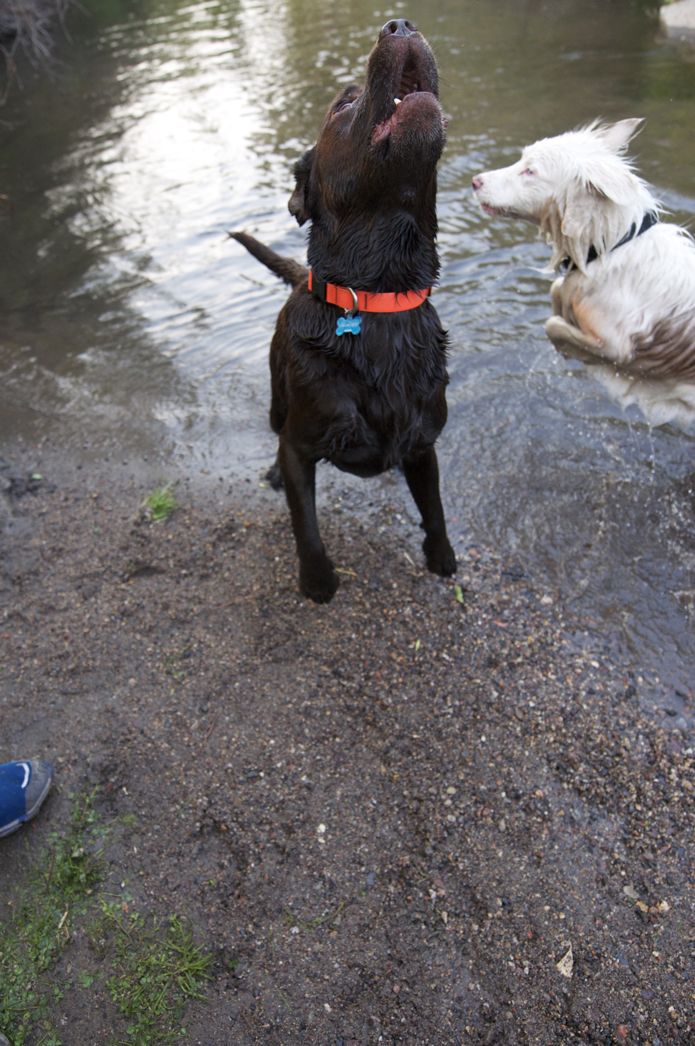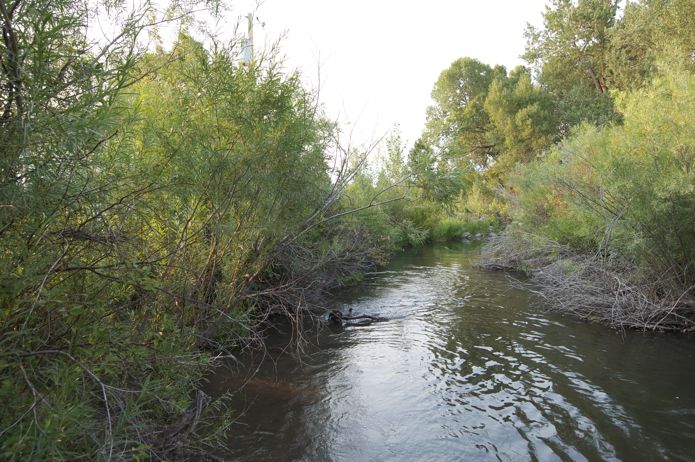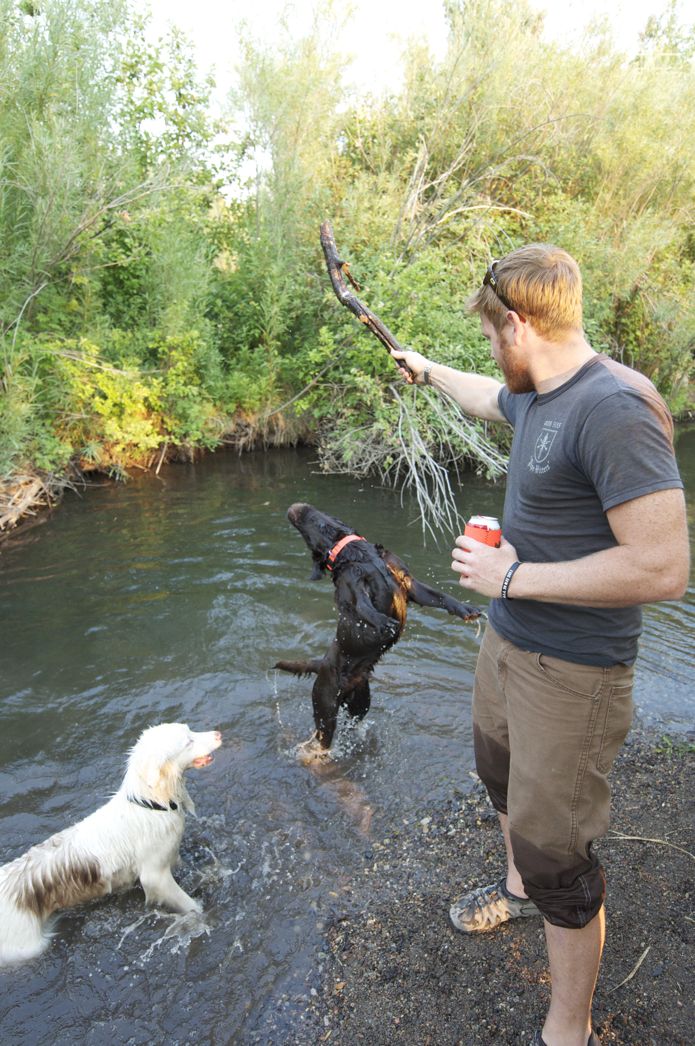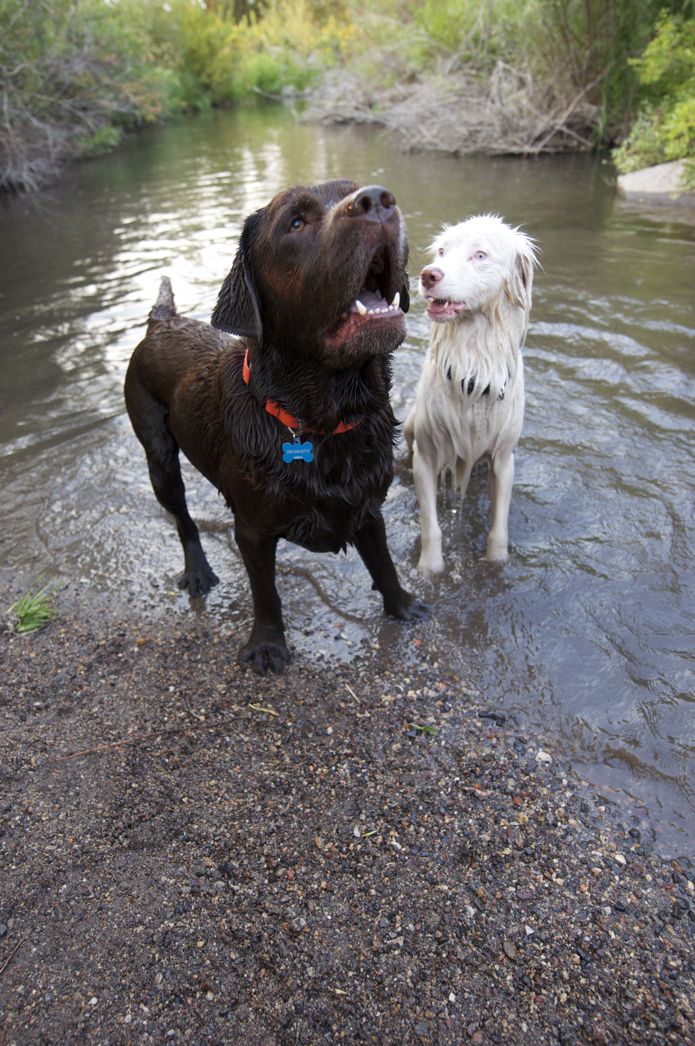 Get your dog, find a quiet place for lunch, crank your tunes at the gym, pound the pavement, hit the trail. Whatever works for you. And do it every day if you can. Even if you break Rule #1. Nice capri pants, Chris don't call him Donnie he hates that. Nobody follows all the rules, even the important ones, all the time. And I have to admit I've been borrowing a pink bike lately. Also a complete violation of Rule #1. But I don't wear capris. Not ever.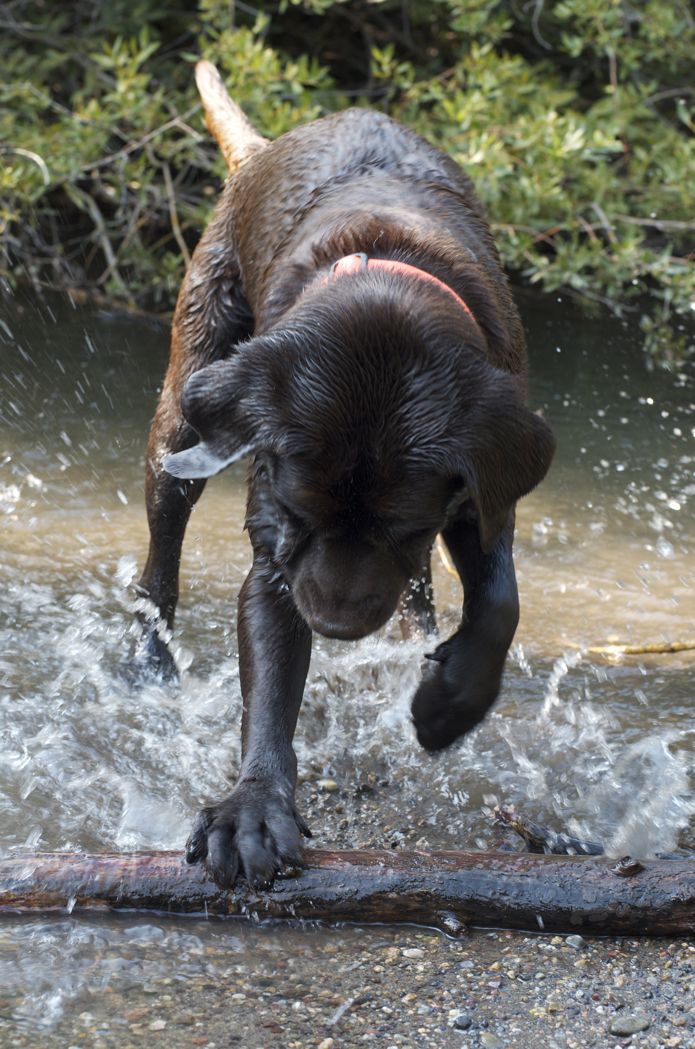 When the Java Effect is almost over and you gotta get back to it, there's always time to drink one more beer. And to dry off proper. And don't forget to smile one last time. It might follow you to whatever's next.