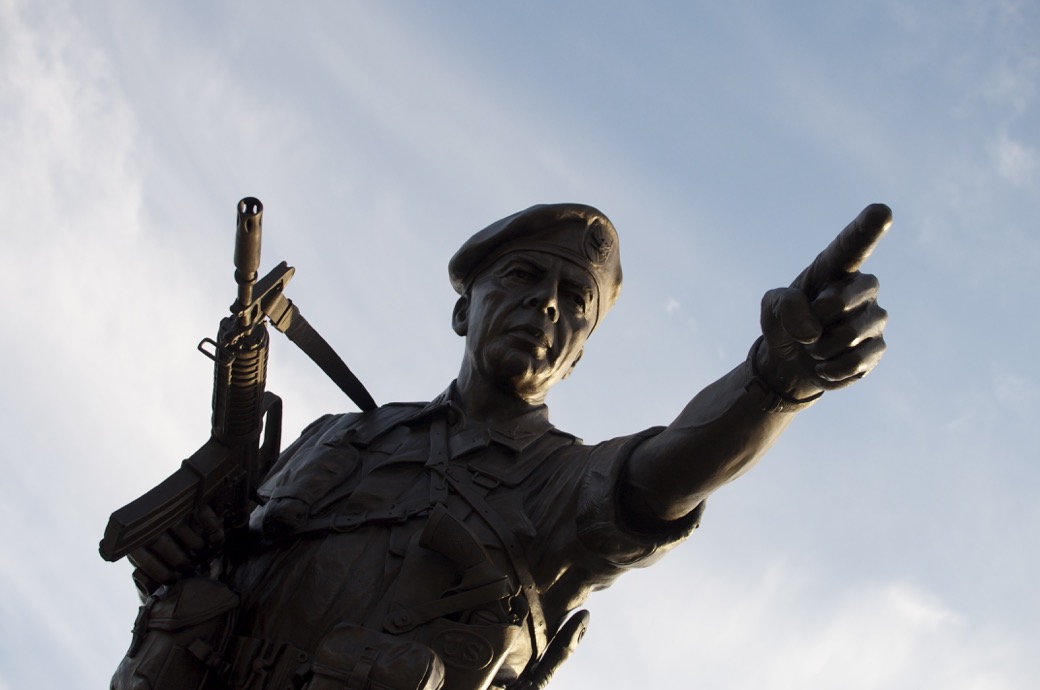 A couple months ago Big Daddy and I were hangin' at HQ, team room style. Bud Heavy in my right hand and a smile on my face and I'm like, ya know, this year's been a bit slow, the whole laying tracks thing and all…
He smiles because he knows exactly what I'm about to say next, again. So I smile back bigger because I know he knows, but I'm gonna say it anyway.
In 2016, the bullet train leaves the station.
Smile smile laugh laugh before signature BD, the kind of moment where you're ready to charge any machine gun nest he points at.
Man, this place has been a bullet train since the day I showed up. It's like my busiest deployment in the Marine Corps, non-stop. But as for 2016, good. We're ready.
And he's right, you know. We are.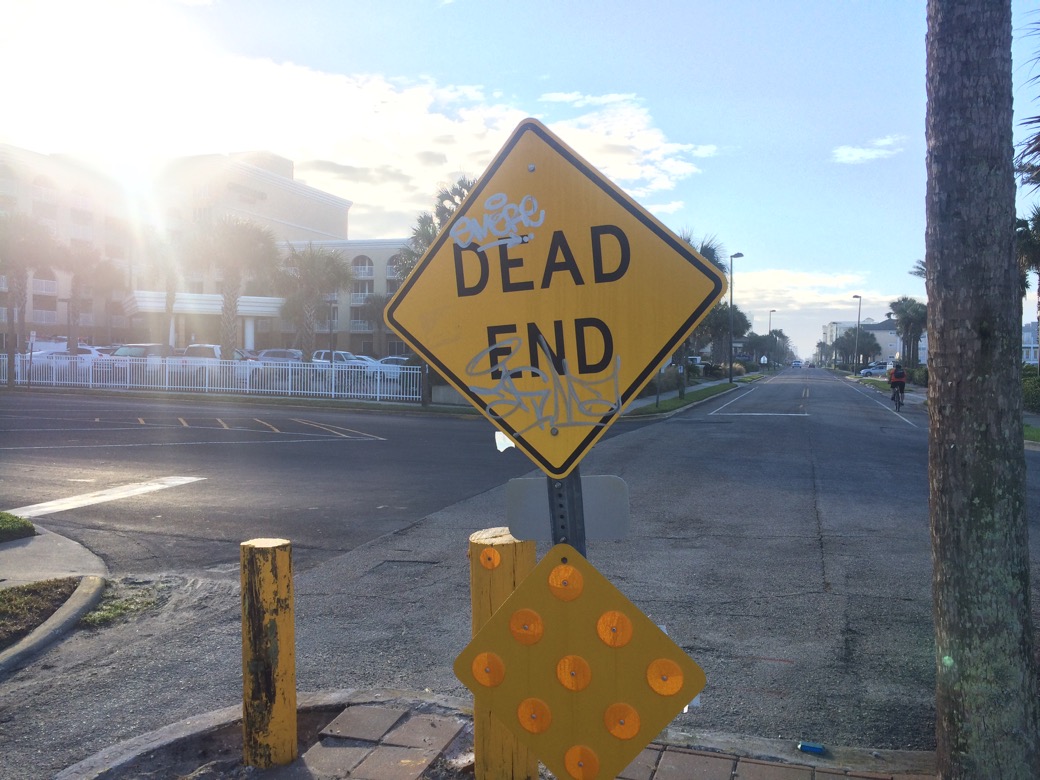 8 years later looking back now, certain parts of GORUCK have been way harder than I expected, and the easier parts I've probably romanticized. Sort of how the most miserable times in the military don't seem so bad, now. I've wished at times for more growth to come sooner, and easier. I've planned the next greatest thing once or twice, only to find out that the best things take a better plan, a hardened team, and more time. And oh by the way whatever it is, it's probably not new, just simpler. And I've been surprised at how we make the easy hard, and the hard easy.
But sometimes a Dead End sign is not a dead end at all. You just walk around it and keep going.

My greatest fear since forever has been a boring life. And of all the things this has been, boring is not one of them. Vegas isn't my thing, but if to date were our band's first album, I would double down on the second, and the third – to not only sell more, but to be legitimately better. Think: The Smashing Pumpkins. We'll all look back on the debut and say that was fun, what were we thinking. But you can't make a better second album unless you've made a first, and I'm proud of what our team has accomplished. That means those who are still here, and those who have moved on. We couldn't, and wouldn't be where we are without you.
2015 highlights for me everything mixed in:
Jack McCarthy was born, that's an eye opener, literally. I've always been a glass full-full kind of guy, and I believe our best days are in front of us in America and in the world. He makes me want to fight even harder for those better days, including the ones I won't see.
Made in USA GORUCK Ruck Plates launched and exceeded our expectations by a lot lot. 290,240 pounds worth.
100 GRT's joined me for my first Challenge as a participant. It's now an annual thing and I can't wait for New Orleans. I'll get all the sleep I need when I'm dead, and before that when the kids are grown up, I guess.
We put our 100,000th participant through an event. It sounds like a lot when I remember to remember that we were not supposed to have events until we did.
Jack Barley got married and I was his best man. The experience was on par with my lil' Jack's birth and the first time I wore my Green Beret.
I sang Wagon Wheel with Garrett from Team RWB at our first ever Ruck Camp at GORUCK HQ. Not likely to ever happen again (the singing I mean), but it was awesome 🙂
We launched GORUCK Made in USA apparel. It's pretty cool to see what people will support if you build great stuff, here, and let them.
That 6 weeks Monster and I spent in DC, at GORUCK's first office aka my condo, starting work on a book about war and love and loss and hope and America. I'll be done by no later than 2025 at this rate (but it's definitely slowed down my writing for the news blog on the GORUCK site). I believe in the story and think you will enjoy it.
We led our first Ingress x GORUCK Event, in Washington DC. Ingress is a growing community of 14 million people making the world a lot smaller, and more fun. I love the game but I love the people and the community more, same as always. And we're very excited to have them as a partner moving forward, all over the globe.
That restful weekend away from the kids when Roc and Garrett and I closed Bourbon Street down 3 times. You only live once, might as well make it count. Oh yeah, then an hour later I had a breakfast meeting with John Hanke, the CEO/Founder of Ingress, to strategize the Ingress x GORUCK way forward. Luckily he slept almost as little as I did, and was just as amenable to a stiff cup of coffee or ten. We had a great chat (after a great event together the day before), I really look up to him and would follow him anywhere.
Emily and I looking out across Miami from our favorite rooftop restaurant, one of a few nights on our almost call it a vacation. I love that gal so.
Christmas in July we had a 5.5% failure rate on shipping orders out. Meaning, 5.5% of the time we did something wrong. That's a good way to throw money at a fire and stay warm while you do push-ups till you have a heart attack. By Black Friday Christmas the fail rate was 0.7%. Basically, we empowered an experienced industry veteran (Chuck) and let him do it his way. The military teaches you that you always gotta have a guy in charge of anything. Not a team with group accountability, a guy. It works in war it works in business, just make sure you find the right guy.
Monster and lil' Jack (in his Embrace the Suck front loader) and I out every morning, patrolling the mean streets of Jax Beach playing Ingress #ruckgress style. It's been my most consistent fitness routine and since July I've rucked 919 km playing the game.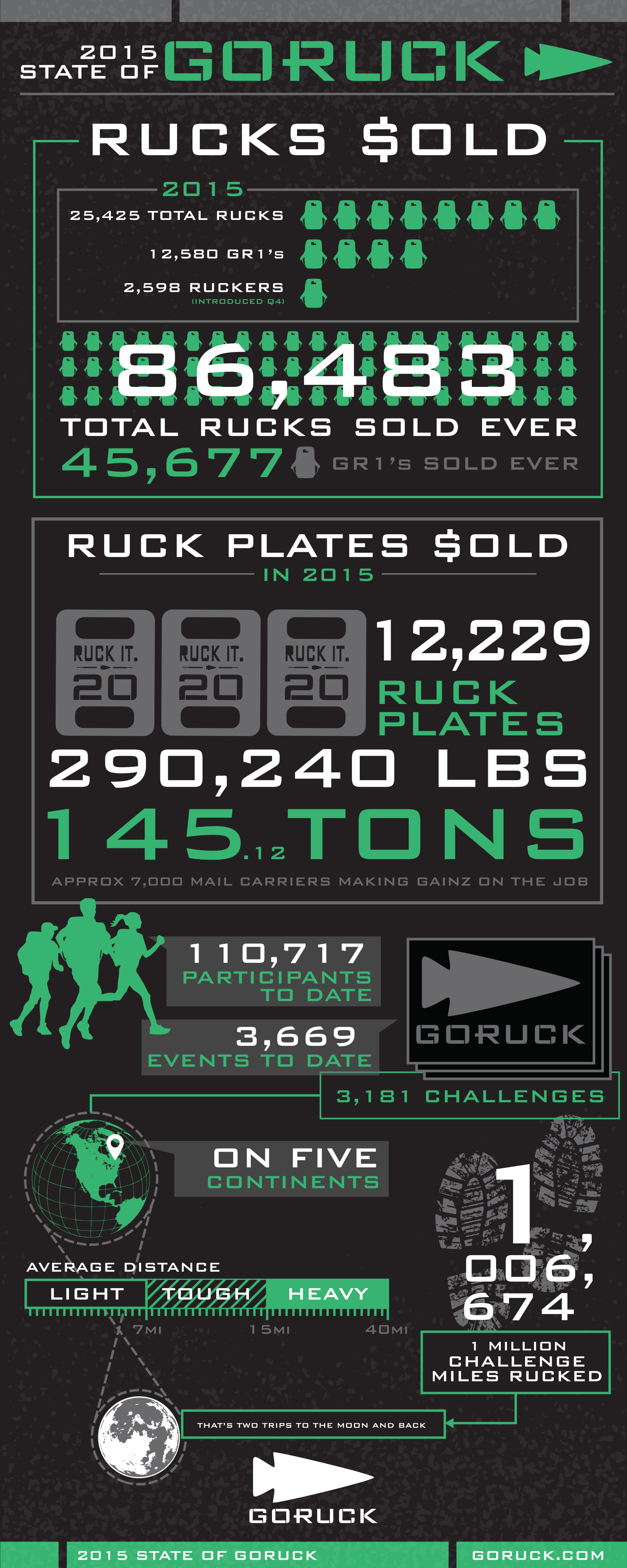 Lest the numbers mislead as they can, or I'm being unclear, we should be in "growth stage" as a young company with a strong brand, and it's been a dogfight to get to where we are, now. 2015 was our slowest growth year to date, revenue is not the same as profit, we've levered ourselves heavily to finance inventory growth, and we've spent a lot lot of cash money on things, on projects, on ideas that went nowhere – or worse yet, that cost us a lot of time to figure out later that they should go nowhere.
| | | | | |
| --- | --- | --- | --- | --- |
| | Participants | # of Events | Total Revenue | Revenue Growth |
| 2010 | 150 | 7 | $52,356 | |
| 2011 | 4,474 | 90 | $1,307,048 | 2396.46% |
| 2012 | 14,319 | 239 | $4,191,950 | 220.72% |
| 2013 | 27,017 | 676 | $8,406,253 | 100.53% |
| 2014 | 31,949 | 955 | $10,828,596 | 28.82% |
| 2015 | 30,257 | 843 | $11,894,628 | 9.84% |
With all of the time and reflection such a slow year has generated lol, it's begged some hard questions and some harder decisions. Namely, what really makes us GORUCK. How do we focus on what we do uniquely well. We have two different cultures: Gear and Events. They've been geographically separated by thousands of miles since basically forever. HQ/Events was first in DC, now it's in Jax Beach as of 2012. Gear moved from DC to Montana in 2011.
And sometimes you miss the forks in the road.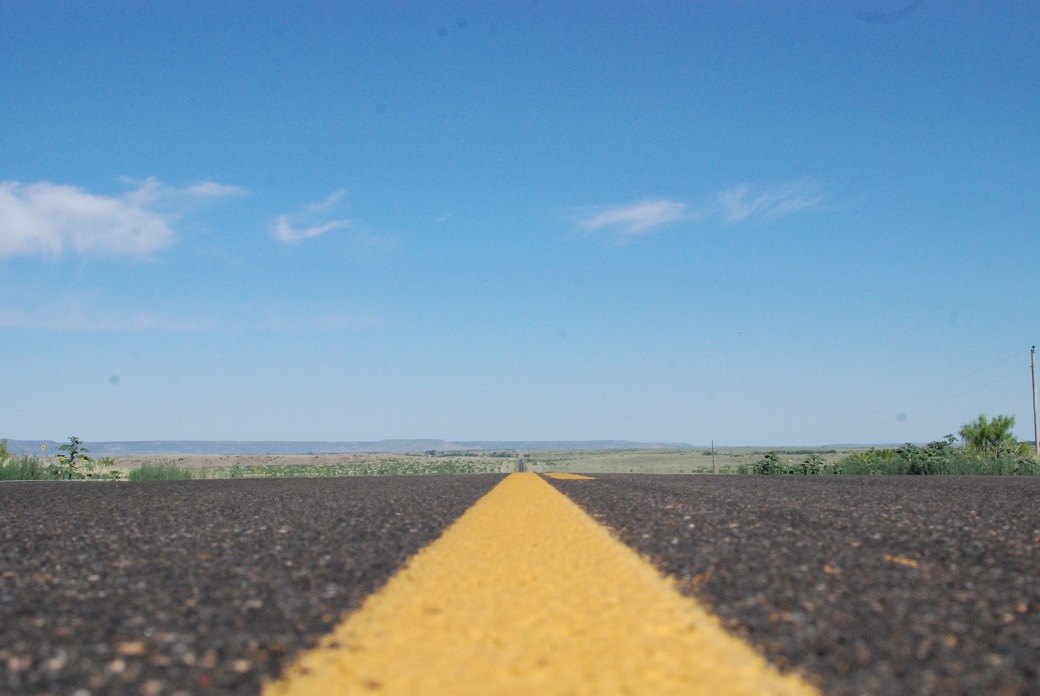 So after a lot of back and forth with Jack, I decided late 2015 that GORUCK needed to integrate these two cultures at HQ in Jax Beach, Florida. And after more back and forth, Jack decided to stay in Bozeman and plant deeper roots in the town where he met Claire, where they were married. Of our 8 full time employees in Bozeman, one is remaining on (Christian), but he's moving to Seattle for us. Two (Jodi and Spencer) are remaining on in a full-time contract basis, out of Bozeman. They'll continue to do Scars Repairs there until we can re-establish Scars in Jax Beach (in a ~couple years) – and they'll continue to do new product development and factory liaison, till forever I hope – especially with growth, there's always the need for more people who are great at what they do. 5 friends (Mojo, Sam, Clay, Jon, and Jack) declined full time offers to move to Jax Beach, so they'll be remaining in the great state of Montana, pursuing other things. Jack has been around since the beginning of GORUCK, and in my life far longer than that. None of them will ever be too far from the story they've helped write.
So it's a big change. The business decision was relatively easy, the personal one very difficult. Someone more hardened would say that's life, which I've heard once or twice more than usual in the last few months.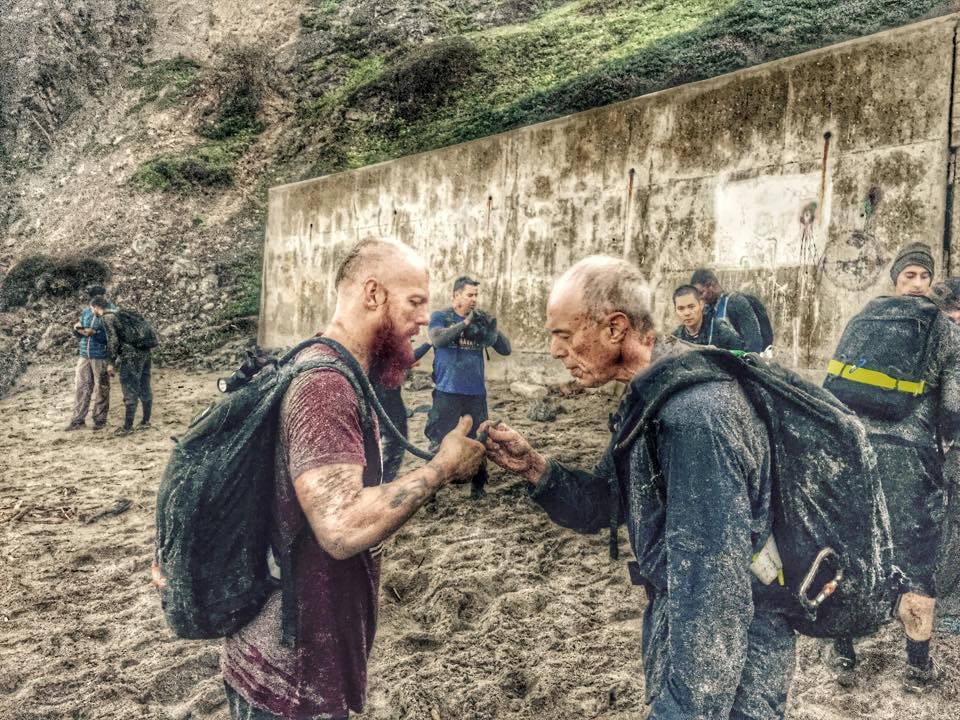 The story of GORUCK has forever been grounded in our Special Forces roots. GR1 and the Challenge are identical like that, though obviously one is a thing and the other an event. But both build a bridge between the civilian and military worlds. SF guys wear our gear in war, and if you walk around Miami you're sure to see some GR1's (maybe even mine lol) – which is also the most popular ruck for the GORUCK Challenge, which is based on the team building lessons of Special Forces. The story that has not worked is when we launch new gear without a story, especially gear that doesn't work for the Challenge, even though it's great gear. Think: shoulder bags. By not worked I mean sales volume, of course, but more than that. Check out any of the young gear companies, kickstarter types or more advanced. They eat breathe and sleep the gear they're building. They tell the story of everything they do, and why. It reminds me of GR1 Explained but with more media. They share their factory information, they share the design process. Every time we've done this, or tried to, it's like catching up with a friend, but one you've lost touch with. Sometimes that's easy and fun if you're on vacation, sometimes it takes a while and it's hard, if you're at work. The taking a while part has been tough, because once we're caught up and we steal a story out of the meeting, then we all go back to doing what we know, where we are, which is something else. Until the next time we have to catch up.
Rinse and repeat.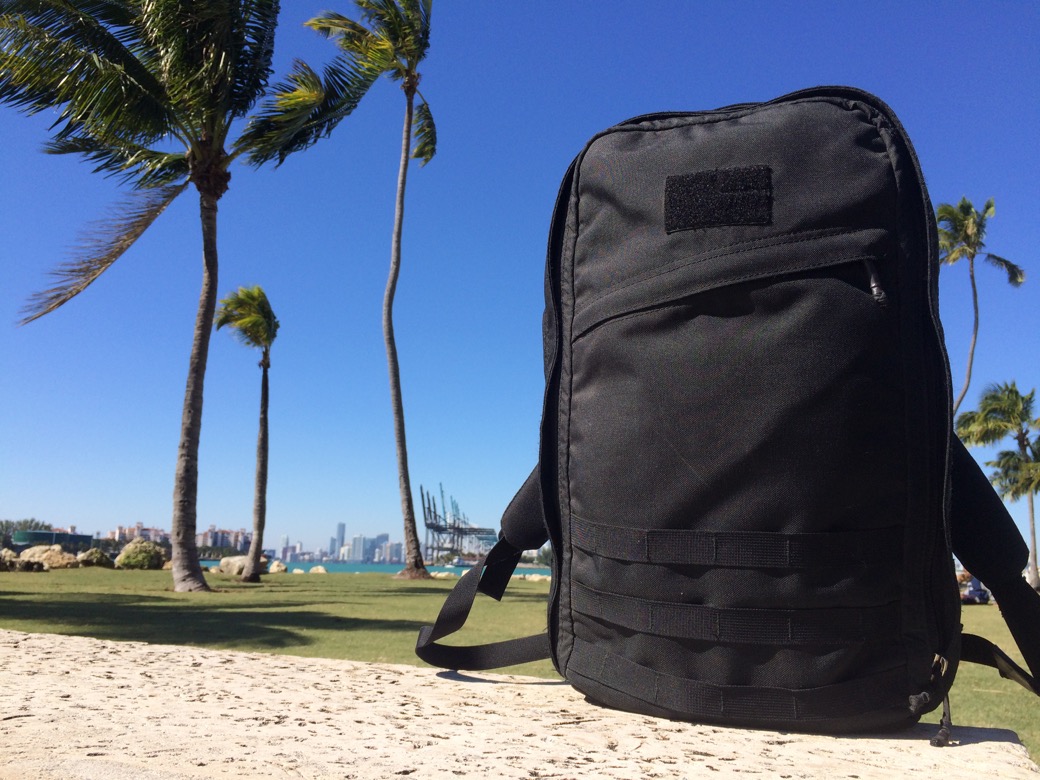 But why does it matter? Because nobody wants to buy a thing, we all want a story. We want to be inspired. And stories take time to develop, to capture, and to tell. Pretty pics are fine, but wouldn't a story about what's in my GR1 (everything you need in case of hunger or a blowout), and why (his name is lil' Jack), be more interesting than just a pretty pic? Always. And that means not only user stories but stories about the process to build our gear.
The geographic separation simply didn't allow for anything but the most important end stories to come out, always super rushed. Simply taking pictures and putting something new on our site will sell some of whatever it is, but it's not a sustainable strategy, and it's very time consuming and costly. Meaning … and I'm about to delve into some new product sketch-to-website process stuff … once something is prototyped and we want a lot of them, the work is far from done. Our quality control and our vendor managers have to show it to a vendor, who then has to replicate, according to our build documents, the golden sample, and return it to us with costing. If it's not to standard, they have to do it again till they get it right. Then we accept or negotiate their costing, or choose a different vendor. When we press go, then we have to oversee the quality (spot checks and more thorough checks) on the new gear being built, as it's being built. Whenever something new is introduced, that's when the risk to quality goes up. Sewers like same same, new is harder cause it's not same same. And oh yeah, when we order it that means we have to finance the inventory that won't be on the shelves for months.
When the order is complete, we re-check all the pieces for quality, one by one (same as all our stuff) – before you order them. If we're not ordering with the idea of scaling (which requires marketing aka story integration btw), there are too many hidden start-up costs, plus overhead aka manpower learning something brand new. New stuff usually takes about a year sketch-to-website, and when it's done we're proud of it or you won't be able to buy it. GORUCK wallets anyone? (I've had one for years). To be more successful, we would have to integrate the building with the story with the marketing for it to make an impact. It's not to say we can't do that – basically all gear companies do, but we at HQ have had other things to focus on (events, people, Special Forces roots, building a bridge between the military and civilian worlds, and how gear ties in with our lifestyle).

The bottom line is that manufacturing gear is as foreign to our HQ culture in Jax Beach as the Events were in Bozeman. It's as if we're completely different companies, which is not ideal because we're not. To me it's one GORUCK. It's a little known fact that GR1 and not the Challenge came first, and I'm proud of that ruck and all the other stuff we've built. I believe in our gear culture, I believe in building the best gear in America, and I believe that to be successful in doing that, the story has to be integrated into our daily lives, at HQ.
We could have doubled down on the marketing gear efforts out of Bozeman, but the distance remains, the gap remains, and how does the story combine the Cadre or the Events then? With much difficulty, of course – which means it doesn't happen. Until they invent the beam me up Star Trek thing, the bridge between Bozeman and Jax Beach is too wide. 12+ hours and over $1K every time you want to take a trip there causes you to not take so many trips there.
It's hard to pump the brakes on anything, especially when you're young and new is sexy. If our DNA were built exclusively to scale new gear, if we had no events, I would likely need to move to Bozeman (something I considered way back when) or do something else with my life. Since leaving the military in 2008, I've always had a desire to serve America again, directly. But through GORUCK, I believe we can make a huge difference in America and the world. And my work here is far from done, our work here is far from done, and I'm more excited about our plan forward with the team we have in place than I have been, ever.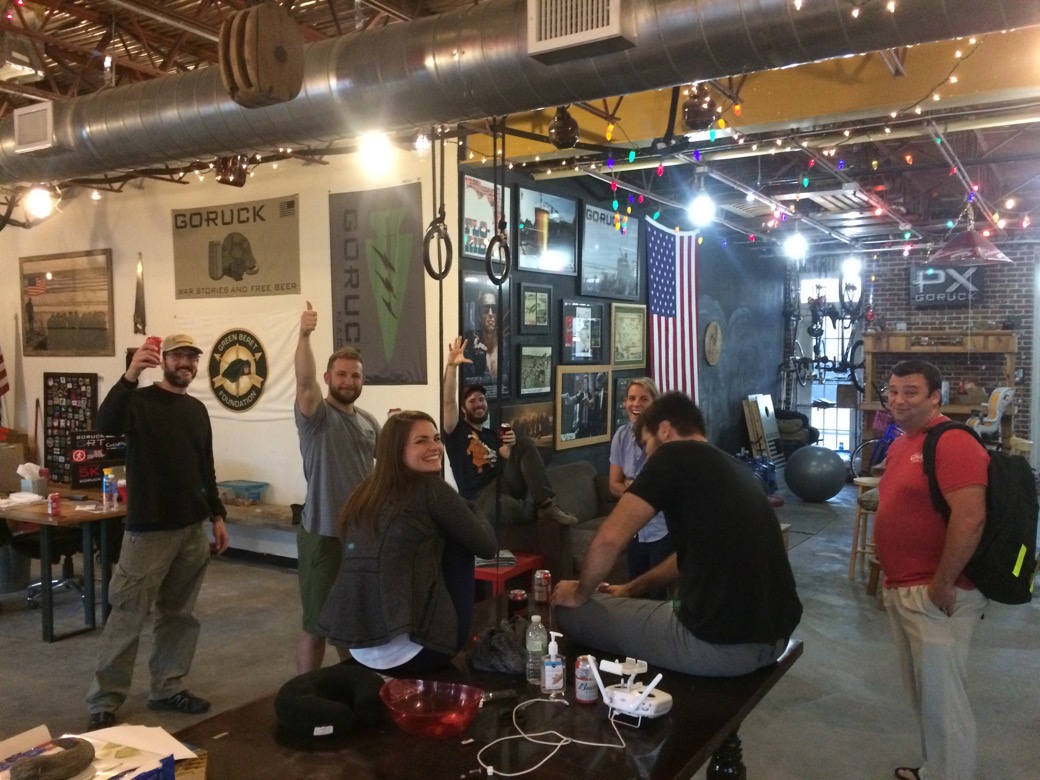 You see, the tracks of 2015 BD swears was the bullet train were more about our internal team than anything else. That part was the bullet train, he's right. How we do things, how we work together, what's our org chart, internal reviews, how we communicate to our vendors and what's our messaging and who are we and how do we prioritize what really matters. It's been a lot, almost none of it sexy. Like in the military, you train for months and years sometimes so that one "sexy" moment goes the way you wanted it to. Without the training, it goes the wrong way or you're not even there. We have big plans so we had a lot of work to do to evolve from the early days of the Wild Wild West. It's coming along nicely, the fistfights are more civilized now lol.
Everyone always thinks everyone else doesn't face the same struggles. But growing up is always hard, for all of us. Who wants to go back to high school? — nobody I've ever met, definitely not me. The best path for us and for everyone starts with our foundations – your roots are your roots. Whatever those are, shore them up and you can accomplish anything. People think Special Forces is about doing special stuff. Not so much, it's more about doing the fundamentals really well, and that takes practice: shoot, move, communicate. That's what we focused on this past year.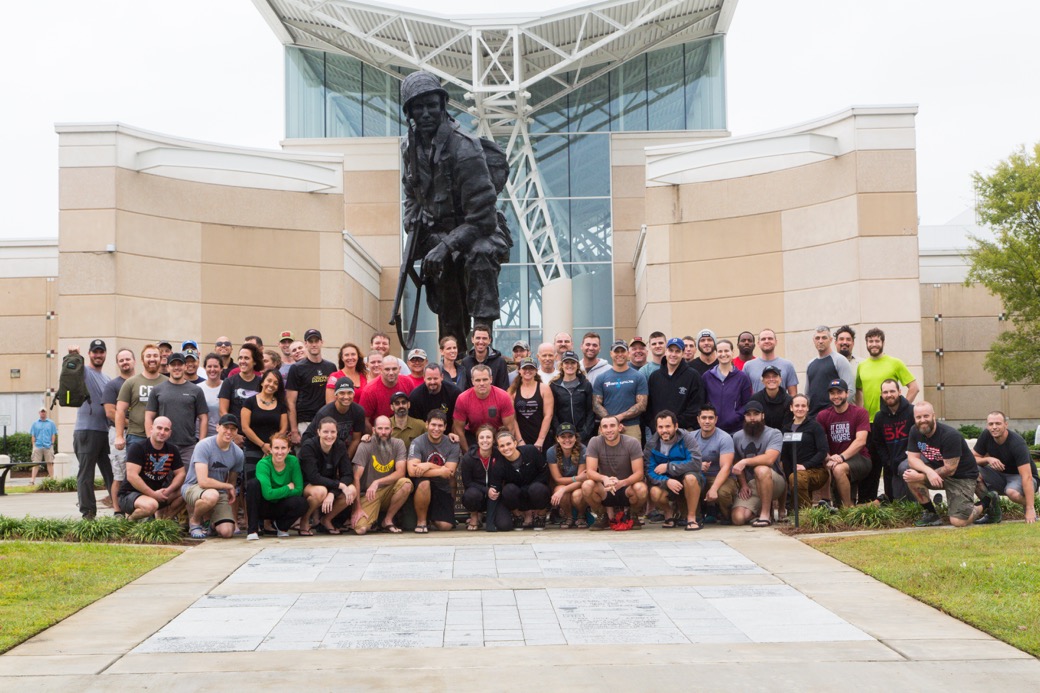 This decision is in every way a doubling down on what has built GORUCK from the ground up, and that's the community of people we've met, friends of ours. We as a company can't do everything, it costs too much time, effort, and money. We believe what makes us special is not that we sew Cordura really well, though we do. What makes us special is how our story plays out, day in and day out. You + Special Forces + Made in USA gear + challenging yourself + social fitness (rucking) + live your life to its fullest.
Instead of more and more new gear we're focused on how to meet more and more people. More Challenges, more rucking, more Ingress x GORUCK (#ruckgress). And on the Gear Ops side, we get to focus on how we scale products at the factory level and do it really, really well. GR1, the Rucker, GR2, Echo. The last thing we want is to let the quality slip. Which is a common mistake from new companies that try to do too much new stuff, too fast. Ideas are not the same thing as execution and something suffers when you're sloppy, and rushed. Focusing on the fundamentals (including different colors you haven't seen yet) is a luxury we're afforded because we have the GRT community, and because we have events to continue to bring in new people into the GRT community. Gear companies have seasonal launches and distribution partners, retail channels, and the DNA to use new gear to get new people to buy more gear. We have none of that – we have a team dedicated to our way forward, and we have you.
And we're the lucky ones.
Selling things is not our focus and buying things isn't yours. We want you to feel empowered to share a life that matters with friends and loved ones for as long as you have on this earth. We want to build a strong community that strengthens all of us. That's the adventure we want to be a part of because deep down we're all looking for these same things. Change takes time, and making a decision is not the same as seeing it through to a successful outcome. To unify the story, the cultures, the way forward will take years. Years we have, years I believe will be good to us if we're good to you. So while I'm sad to see some friends leave GORUCK, it's exciting to strengthen our foundation and focus on growth (we're hiring), in Jax Beach. 4 blocks from the beach in the town I grew up in in the great state of Florida.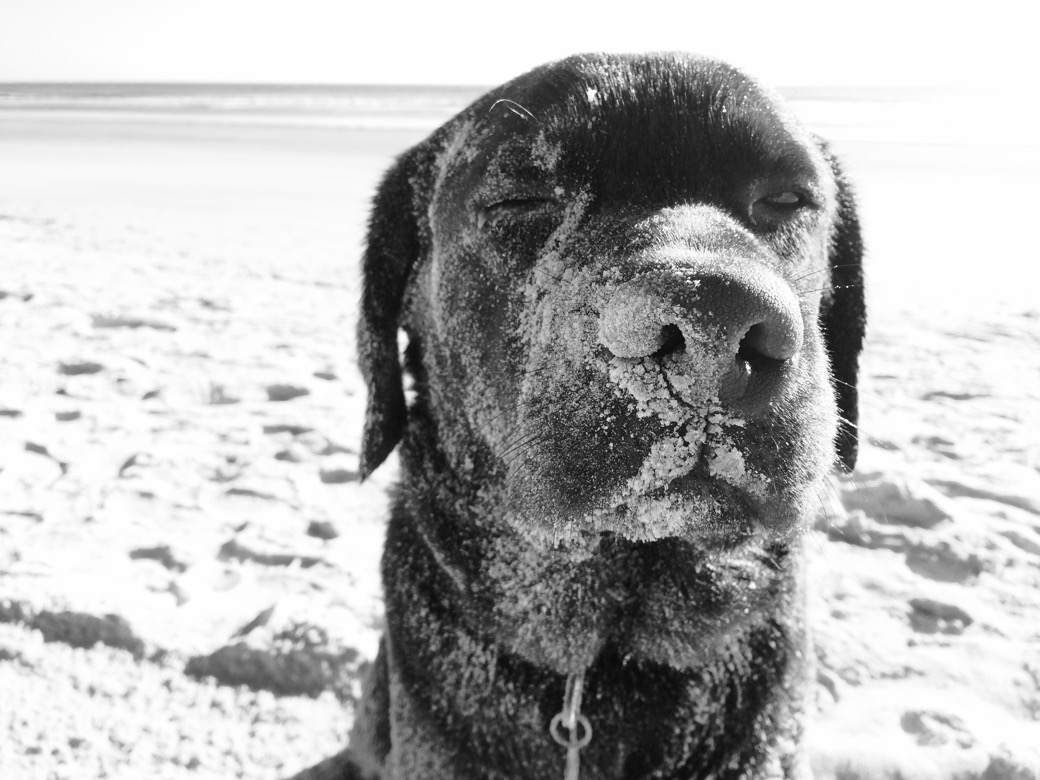 When you're in in our neck of the woods, come and find us. The beach and the sidewalks love action, and our beer fridge is stocked. We even have some kids drinks in the fridge now because that happens to the luckiest of us — ask me I'll tell you. So bring the kids, too, if you got 'em.
And thank you always for the opportunity you've given so many of us at GORUCK. 2016 will be our best year yet.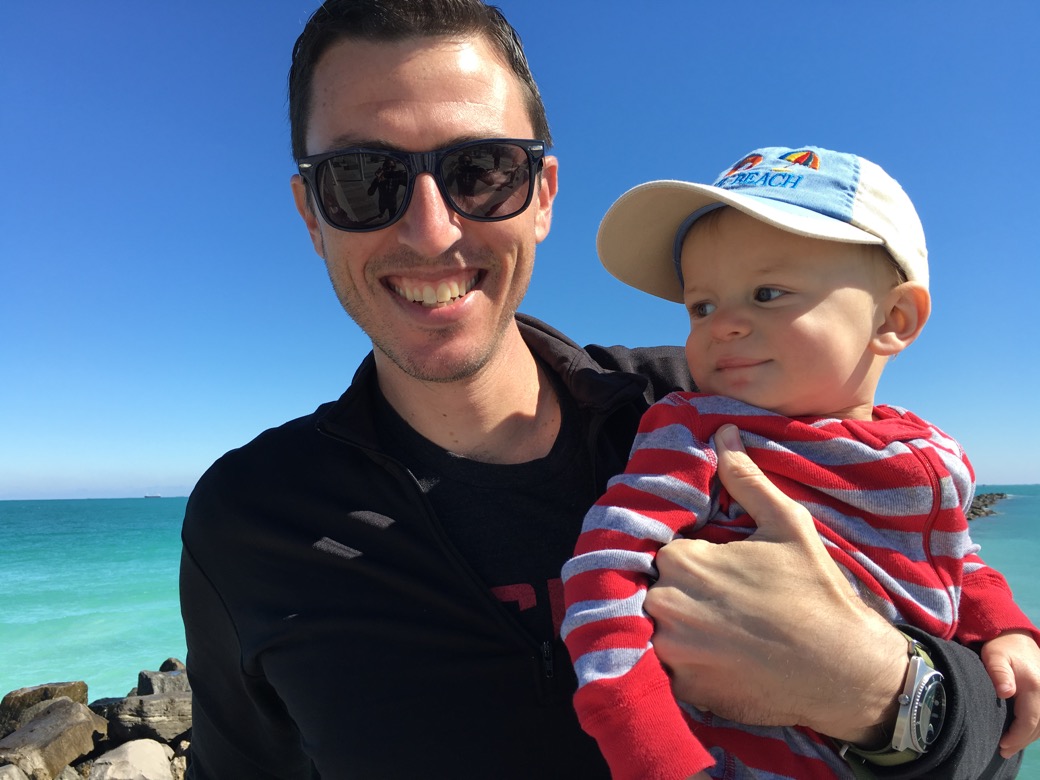 Here's the previous SOG, written about 7 months ago. So you can compare the update then with the update now. If you got questions, the comments section is open for business.