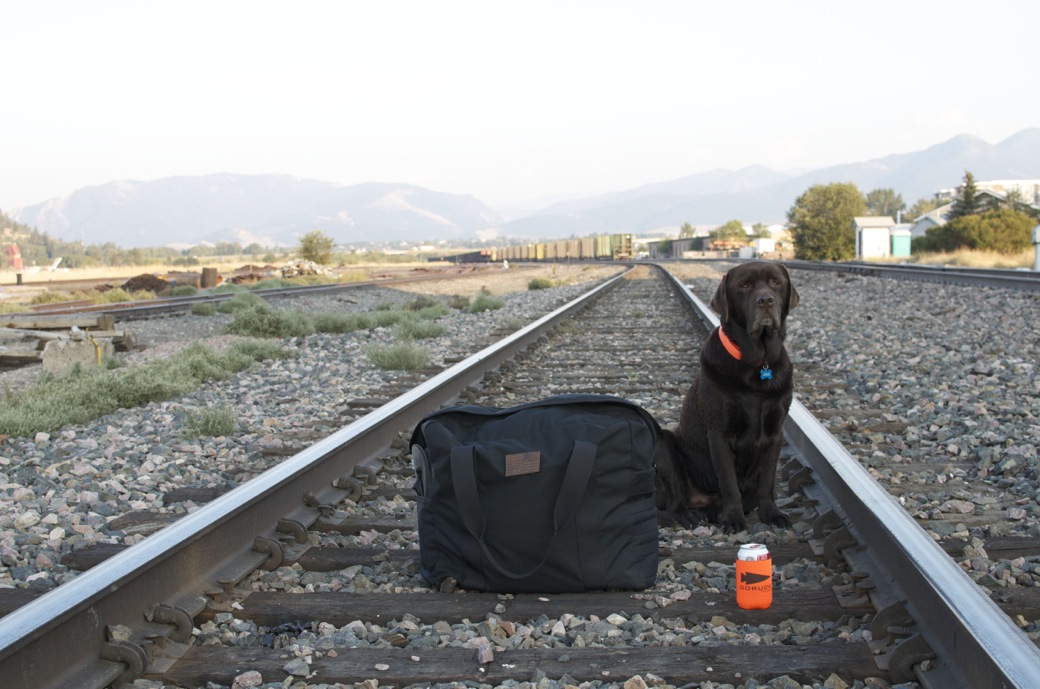 I'm not much for dwelling in the past. After all, there's no hope in that. But it brought us to this point and shapes the decisions we've made about how to move forward, as it should and as it must. The tracks we've laid and the ones we've yet to lay and sometimes you have to take the train back home before life decides what you should be doing with your life.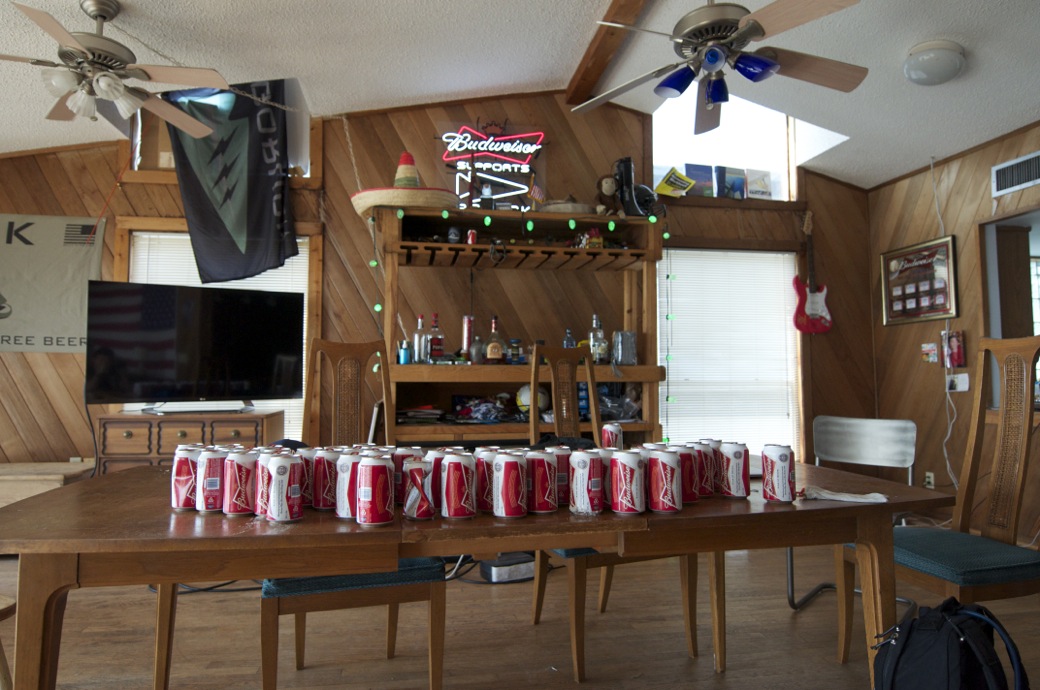 It was a late night in 2013 and we were burning it at both ends seeing where else it could go so welcome to 2014. It's a recipe for fun, regret, and a satisfaction reserved for my grayer years of knowing we gave it our all. And as the youth can't help but do, we learned a lot about who we are. About what works and what doesn't and why and it was worth it and the Wild Wild West is fun to romanticize but a lot less so if you pick too many gunfights and hope to survive them all.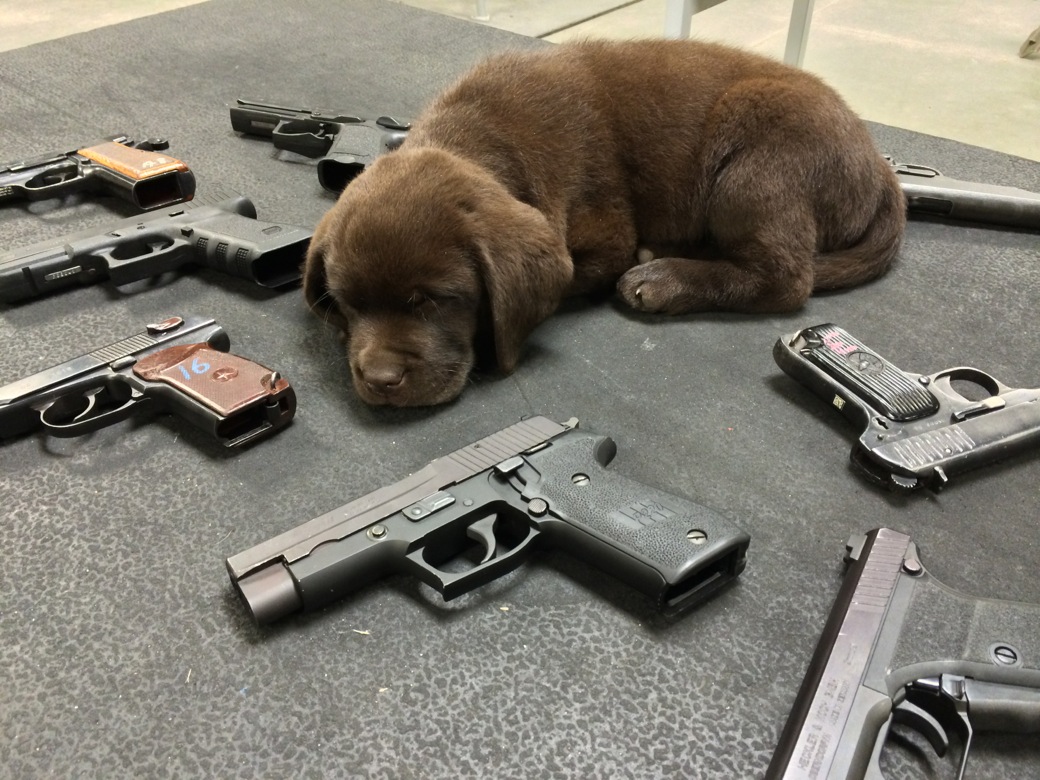 Ask Monster.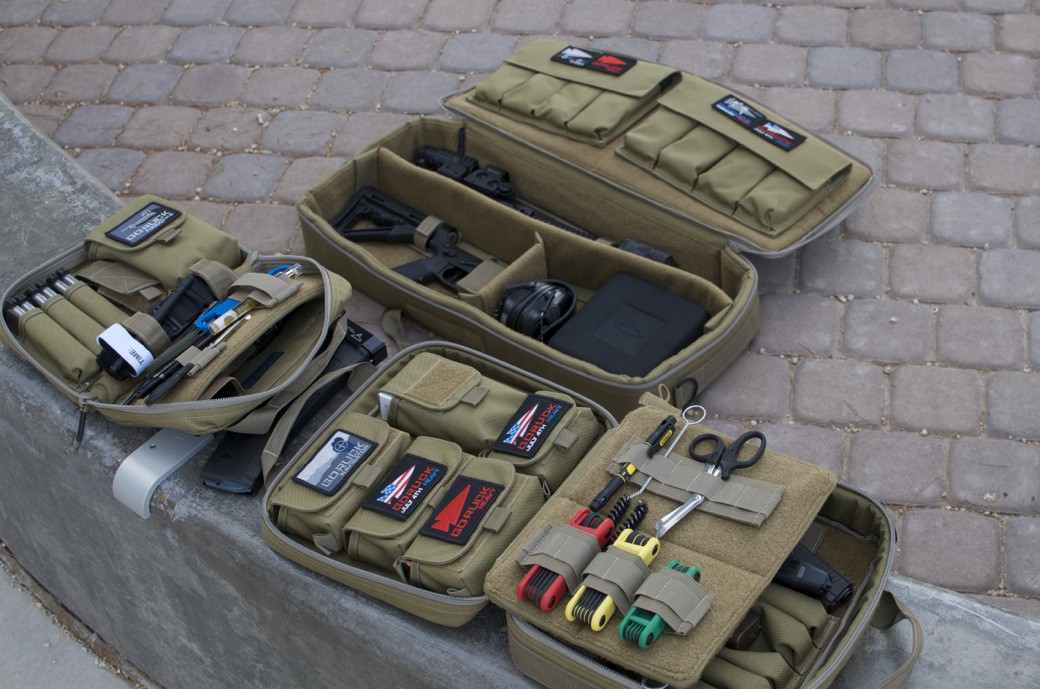 Speaking of gunfights, firearms gear took us all of 2014 to develop and get right. Build the best range gear in the USA and couple it with the best firearms training taught by the best firearms instructors in the world. And here's the frustrating thing: we did both, it just proved too difficult to scale, to message, and to sustain, with everything else going on. It's hard to be known for too many things, and we're not known as a firearms company or even a gear company. We're known for our gear, but that's not the same thing. When the Challenge and GR1 married up in 2010, it was a marriage of necessity that's led to over 2,000 Challenges since. Had either not been there for the other, GORUCK would likely not exist. Could we do this with firearms stuff? Yes. But make no mistake say those who fall prey to the Sirens, it takes everything you got to sail forward, and we'd have to focus on this almost exclusively. Messaging, operations, PR, website enhancements, and the slow grind of talking about nothing but firearms stuff. All. The. Time. But what about when we need to talk about GR1 or The Challenge and we'd be too busy treating firearms stuff like our life depends on it. And at this stage, it does not because it cannot. And it should not.
So we'll continue to do the firearms training and to a lesser extent, the firearms gear – utilizing the infrastructure we've already built. But it's not a priority for growth until we would have good reason to make it so. Given the blood, sweat, and tears poured into it, it's a difficult thing to not support more fully. Like telling someone you love that it's just not gonna work out, that life got in the way or something because it did. You love and you learn but it still hurts. Had it taken off on its own, maybe this would be a different convo. Someday, when we're legitimately looking for a new gunfight, we'll have been doing it a while and could scale it up at that time. The question of when is that begs an easy answer because it's not now.
GORUCK Key Metrics
| | | | |
| --- | --- | --- | --- |
| Year | 2013 | 2014 | Growth Rate |
| Revenue | $8,406,253 | $10,828,596 | 29% |
| GR1's Sold | 7,448 | 8,195 | 10% |
| Events Participants | 27,017 | 31,949 | 18% |
Oh yeah, the scorecard. It's kind of funny looking at it now on paper. I don't know any better than to wonder what we could have done with more focus sooner, and the number I care most about is the bottom one: Events Participants. But overall growth of 29% growth isn't so bad, I guess. We have not taken any investment besides $150K in 2010, choosing to self-finance everything in the absence of either enough time or strategic vision to feel good about the process of taking additional investment.
From late 2013 through all of 2014 dealing with survival namely our own made the growth seem easy by comparison and by easy I mean it felt non-existent. In fact, the opposite. Instead of looking for outside capital to fix the problems, our team looked internally and we went to work and it was a grind. And sitting here right now in 2015 listening to the Smashing Pumpkins and drinking a Budweiser like usual when I write this kind of stuff, I'm happy to report that we have. Almost figured out how to not make exactly the same mistakes again, that is, lol. As for new mistakes we've yet to make, we'll see.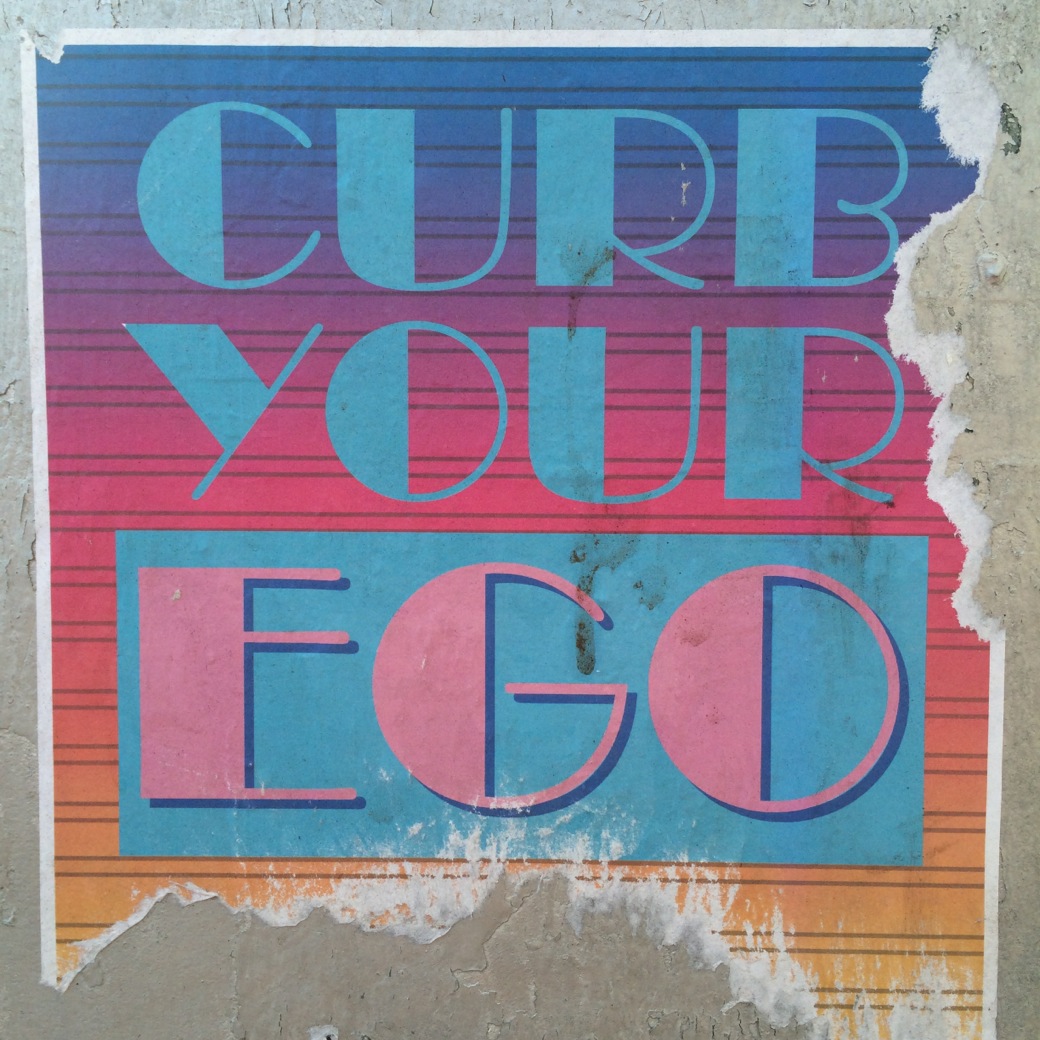 I cut payroll by 26% in April 2014 which means we lost a lot of valuable people who are also friends. And to state the obvious, regret at GORUCK leads to regret in life since they're not all that different so that's been the hardest part for me. But fixing GORUCK took priority and we had to aggressively figure out how to sell inventory by talking about gear and focusing on promotions like Steals and Deals and such, when our default is to talk about people and people means events. But Christmas comes once a year and people want to wrap presents and I'm not inclined to fight Santa Claus, or to overthink it. I had allowed us to try but not focus on too many new things because I think we can do anything together which is true and it's the opposite of good leadership in that it doesn't set anyone up for success. A buddy told me in all seriousness that he thought at this point that GORUCK could be 10x bigger and he meant it in a way where the brand is awesome and bigger lets you do more of what you believe in and so bigger is better.
I think he's right and we also weren't ready for it which means my plans were not able to scale and it wasn't for our team's lack of trying. It's more like we're lucky that last night led to any morning at all but sure, we could have done 10X the growth especially if we had a time machine.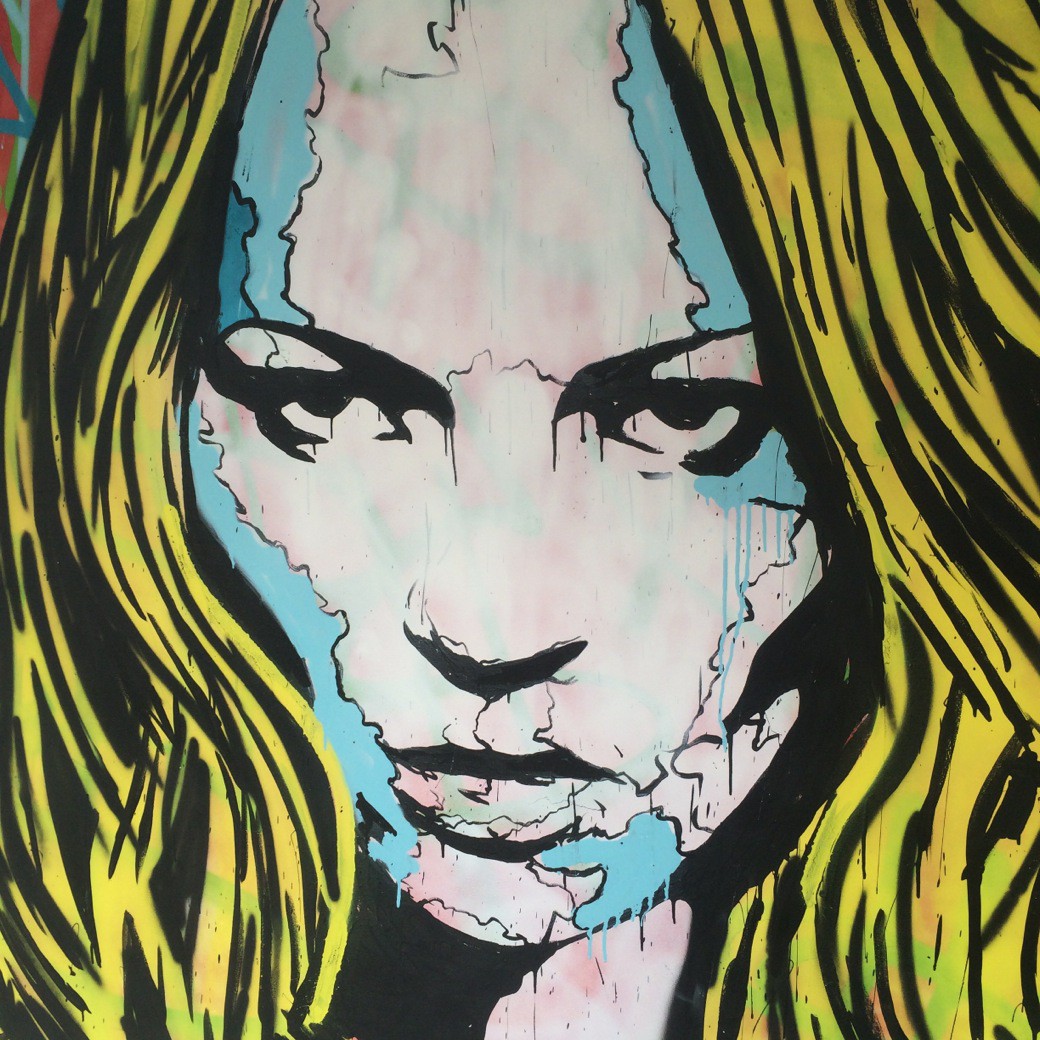 Hangover promises not being all that valuable so you should be skeptical at this point but perhaps a bit less if I tell you the train brought us home sweet home late last year and it's good to be back but what does that mean, specifically. I'm kinda bored reading this ramble on and on and probably about to do something else with my life right now like facebook or something am I right or am I right?

After GO comes RUCK and priority is not meant to have a plural form so ours is simple and it's one word: rucking.
We already build the world's best rucking gear – when there's no competition it's an easy claim, and we've been executing and aggressively scaling rucking centric events for 5 years now and we're the only place doing that, too, so insert another superlative claim I'll 100% stand behind.
Every track we're laying relates back to rucking, and it's already hard enough to execute on both operational sides – gear and events – so the answer to new stuff is universally no. We don't have the bandwidth for it and we don't have the brand for more, at this time. Thank you, our dear friend named the past, for making this infinitely obvious.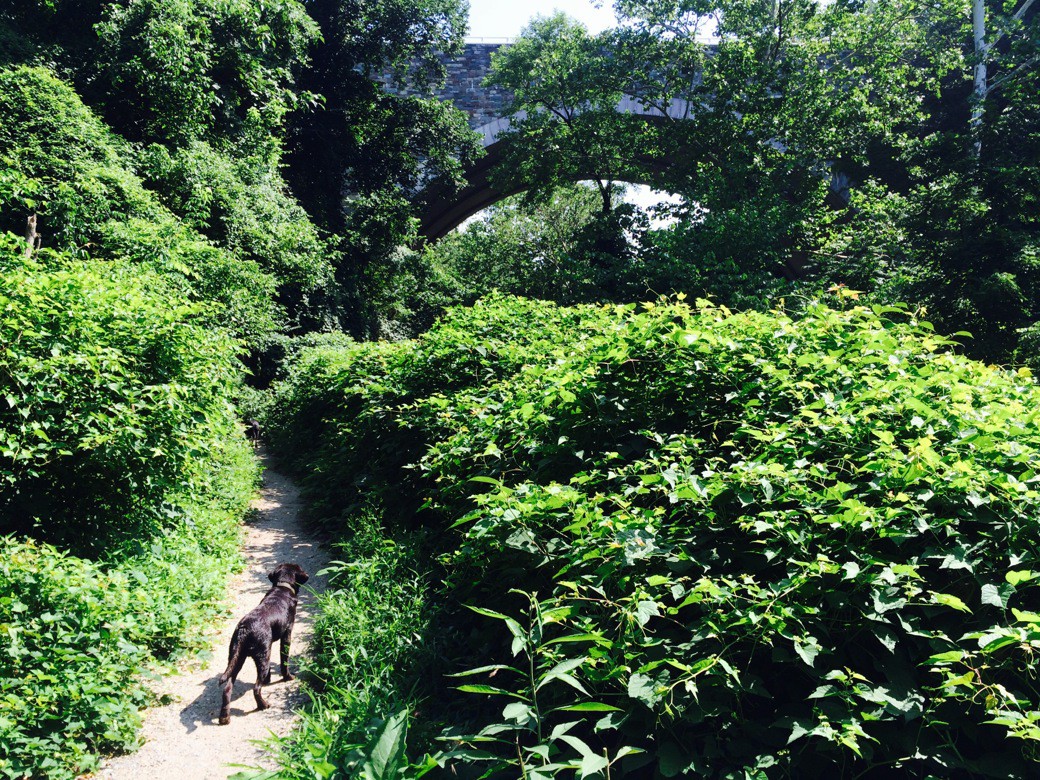 This translates into three main things we have to tackle. Rucking Explained, Rucking Events, and Rucking Gear.
Most of which you won't really see until 2016 and beyond:
Rucking Explained. A content push to talk about rucking, its benefits and why it's a fun way to get active. Social Fitness, strength and cardio in one, Rucking is an ART (Active Resistance Training). That kind of stuff and we need lots of it.
Rucking Events. We've established a Fun Ruck called "Kill That 5K' which is our only most accessible event as in literally everyone can do it. Intent is to introduce rucking and introduce people to GORUCK in a Backyard Americana kind of way. I'm not dying to become an event production company like this, and this is by far the greatest area to call into question, but in the absence of outsourced options, we're doing what we have to do. The good news is that we're piggy-backing off of a lot of operational know how on how to produce running events aka let's not re-invent the wheel where we don't have to. The bad news is it's a lot harder than it sounds. We're shooting for 15 events in 2015 and 30+ in 2016.
Rucking Gear. More rucking centric gear and potentially apparel. The biggest impediment to growing our gear side is factory bandwidth – R&D has become far easier for us as in we have a bunch of new gear we just can't build to scale yet. We're focused on scaling GR1's aggressively with a few vendors but most importantly, ensuring they can really scale up with us in 2016 and beyond. Anecdotally, right this second we only have 43 GR1's in stock, but we have over 10,000 built out into a production plan for the remainder of 2015 that starts rolling in April 1st. They've fought a lot of wars over water in the Middle East because it's necessary for growth and factories are kind of like that. And this is important: if we can't scale rucking gear, we can't grow, so we're spending a lot of time and energy on process improvement with existing factories we've been with for years and more vetting of potential new factories. The focus is on mass scalability in the 1,000's of units which is a far different sport than hey I'll take 500 and let ya know when I need more thank you very much. That way doesn't work out very well, especially when you need it to most.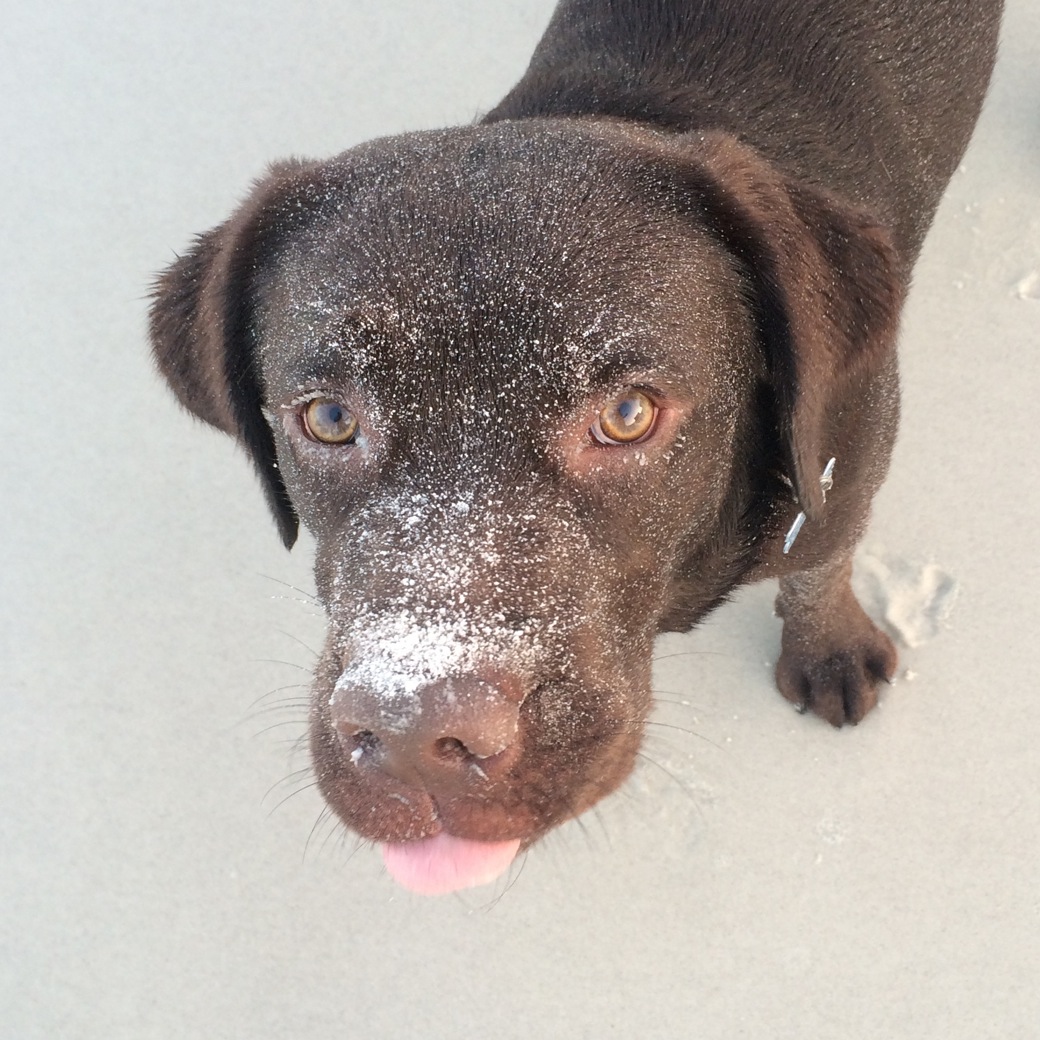 The bottom line is we don't know what the full upside is to rucking. As people look for sustainable forms of fitness, can we inspire them to ruck? To get off the couch, to get healthier and more active, to put Facebook down for a few hours a week and get outside with friends and drink a cold one or two when you're done? Yes, we can. How many people is unknowable and the unknowable is the challenge, and the challenge is the fun.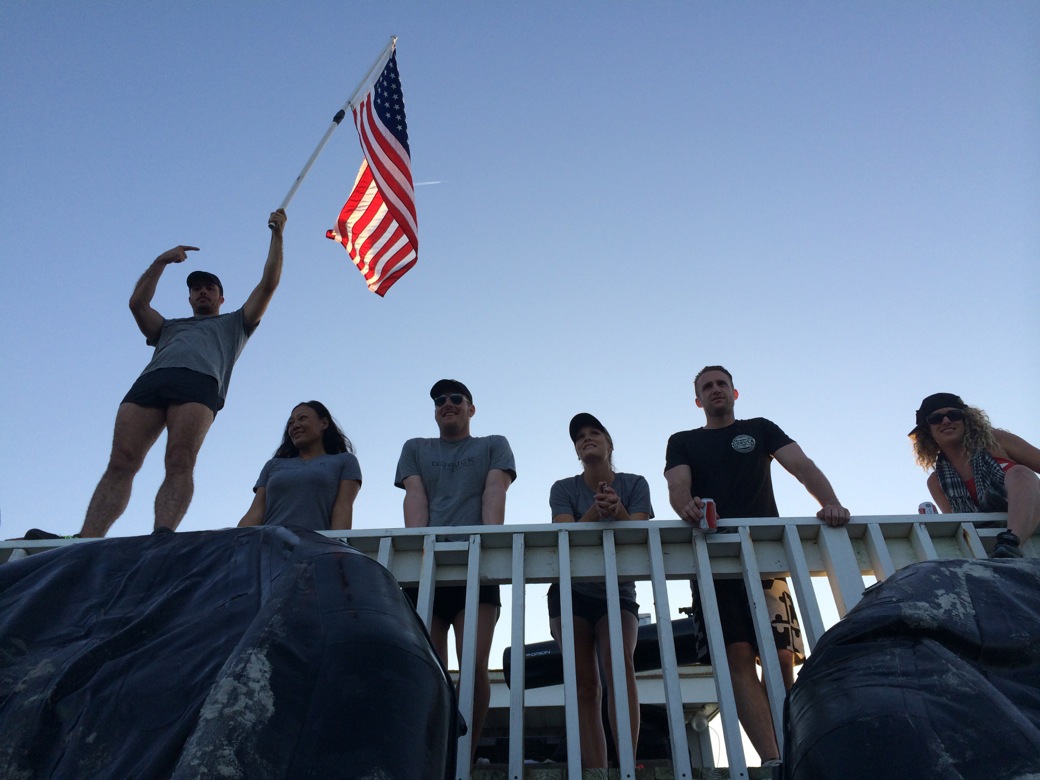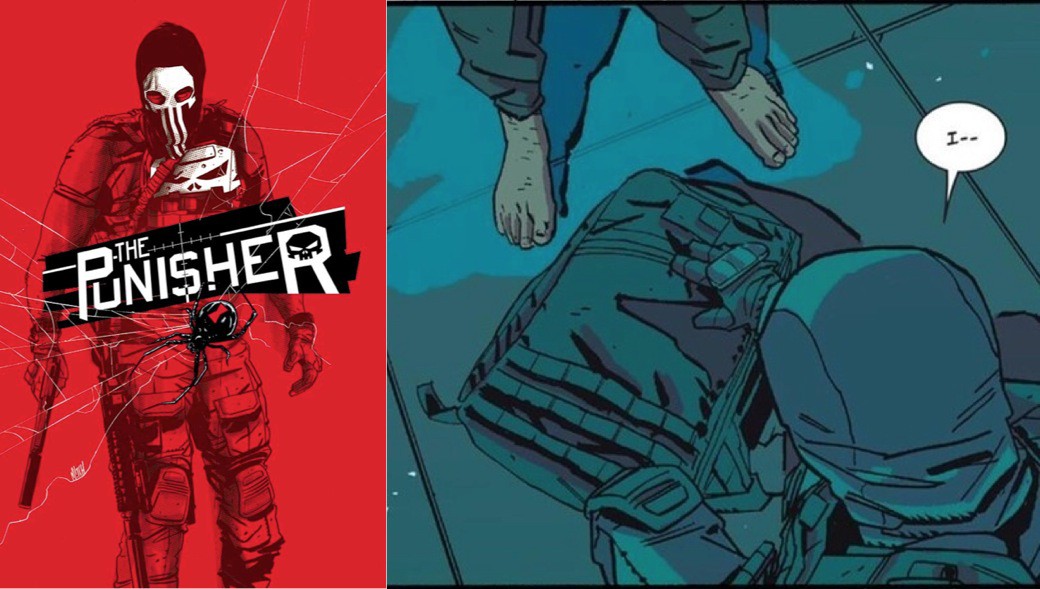 Meanwhile, 2015. It's not a massive growth year meaning we're not ready to scale rucking to every neighborhood in America yet lol, so we'll focus on the fundamentals which means two things will continue to drive our growth: GR1 and The Challenge. Marriage is less exciting but more rewarding than new and they're not new for us but maybe for you if you're one of the 300+ million Americans that's never heard of either and we're doubling down on both cause we know them both really, really well. And yes, GR1 is the unofficial ruck of The Punisher (pretty badass) and the official ruck of GORUCK Cadre (more badass) and The Challenge will see its 100,000th participant since 2010 and the Cadre and their ability, and desire, to wave Old Glory and build better Americans remains and will remain our brand anchor, our tie to the culture that was the genesis for GORUCK. And The Challenge and the people who show up for it remain my first true love at GORUCK.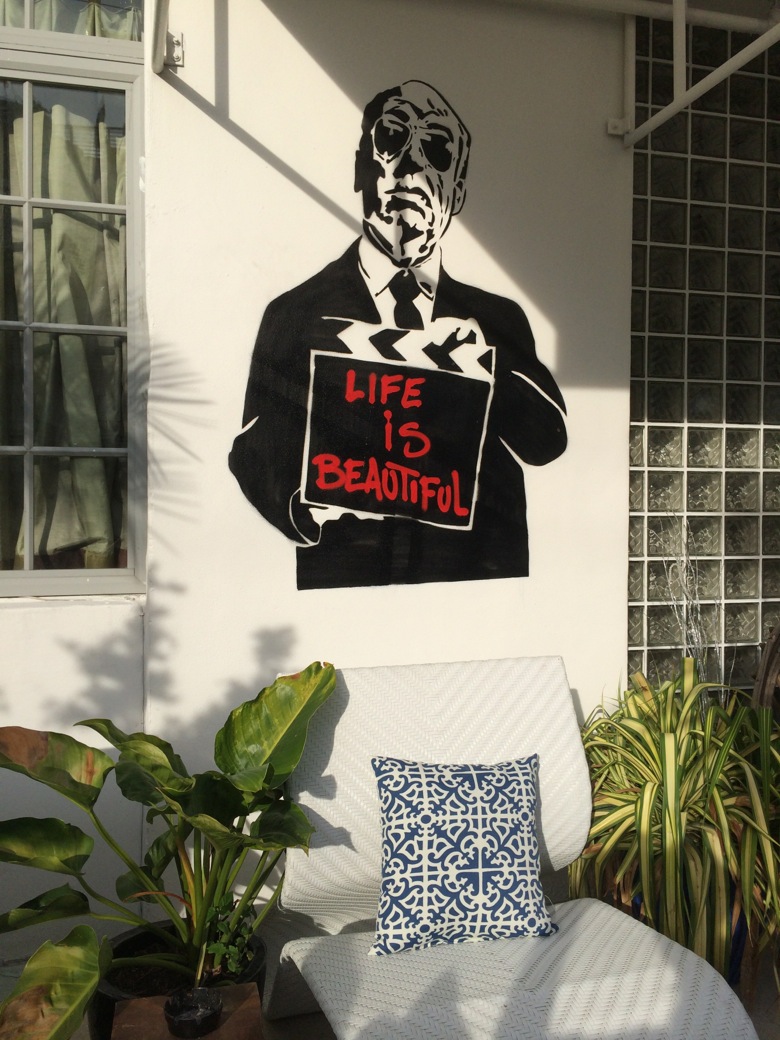 But ultimately I think we can change more lives, for the better, by being more accessible as opposed to only offering what by the world's measure is an extreme endurance event. When you sign up for The Challenge and you tell someone you're gonna go link up with a Green Beret and you don't know exactly what's coming and it lasts 12 hours and it's overnight, what do people say and God Bless you for asking them to join you by the way. It's a testament to the power of the event, to the participants and the Cadre's focus on Building Better Americans that it has grown so significantly. And no, we're not softening the Challenge or dropping that standard in any way. Instead, we're laying tracks that will lead more people to it, though that's not the only goal or even the primary goal. Ask me I'll tell you as I'm doing my first Challenge on April 18th, you have to want to do that event in your heart to do it. Getting active, and healthier, is something everyone wants to do, so we want to focus on that with some GORUCK lifestyle thrown in and once you start somewhere you won't stop.
So. Instead of hey wanna do the Challenge what if you said hey here's a ruck with 20 lbs in it which is lighter than my mom's purse or any kid's bookbag, do you think they'll join you for a half hour? Do you think you'll get them outside and rucking? I think you can and I think you will.
And back to the Smashing Pumpkins whom I've sadly never seen play a stadium, here you go:
https://goruck.wistia.com/medias/ldfjhdbrq7
In 5 years or whenever from now overnight like a magic trick to most, rucking's gonna be the revolution in everyone's eyes that it already is for us. And it took the pain of the early years and the dark days and memory serves lemonade to survivors so they weren't that difficult and they weren't that hard but they weren't nothing, either, and people, friends of mine and ours, working hard and playing harder got us through and we got through, together. And no doubt the future holds difficulties and the unknowable unknown. Rather, the always formidable unknowable unknown. But surviving rock bottom breeds a perspective that you can survive anything and it teaches you to avoid the same kinds of prisons, the worst of which are self-imposed.
Back to the past lest I'm unclear. We haven't made it, we're not out of the clear, this isn't some rookie with no rings challenging Michael Jordan to a game of anything. We have a lot of dues to pay and a lot to get right. If dare I say when we're around in 100 years it'll be because of decisions that other people make, not because of decisions I've made to date. And if I had it to do all over again, I wouldn't. I'd just let the past be what it is and reminisce from time to time with you all about what will undoubtedly become the good old days, and I'll be humbled to be alive among such friends. And in the morning I'll wake up and smile forward and promise any and everyone that this is gonna be a hell of a ride.
Same as always.
Thank you to everyone out there for this opportunity of a lifetime known as GORUCK.