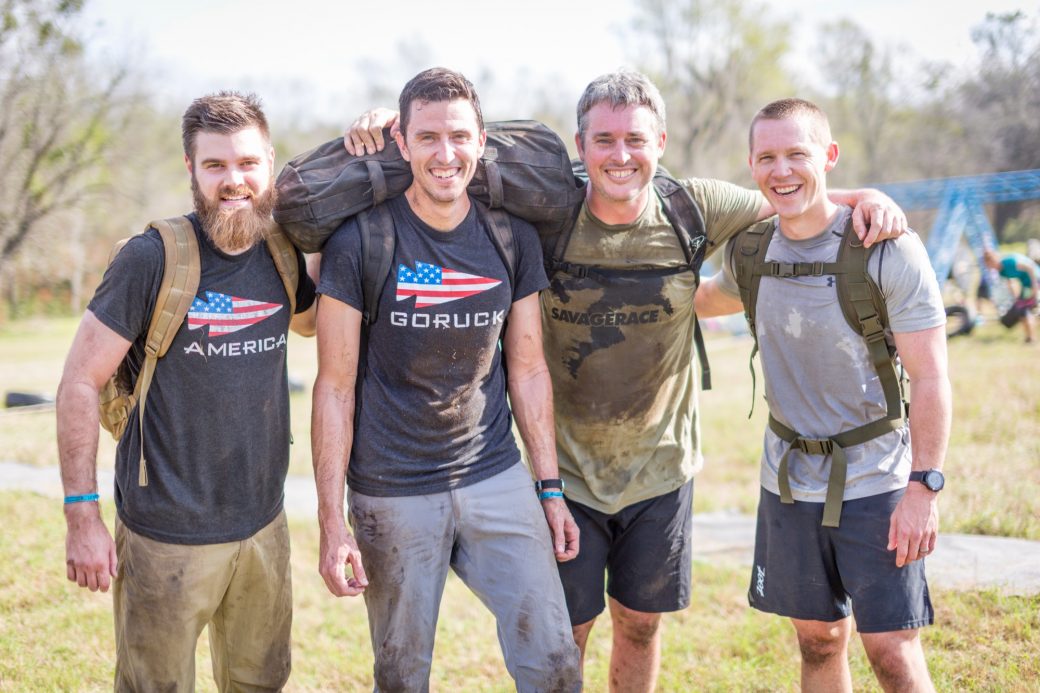 It had been too long and it was an easy yes. We've worked with Savage Race for a year or so and Sam, CEO & Co-Founder, pinged me and asked if I'd like to join him in Gainesville.
Are you rucking it? I asked
Hell yeah I'm rucking, he shot back.
Cool, I'll bring the sandbag.
And that's how bad stuff starts.
Andy from GORUCK and Erik from Gainesville joined us and we had a team of 4. We weren't there to win, or to race even, we were there to do something fun together, to enjoy a Saturday in America, and we wanted to add just a little more challenge to it with the weight on our backs and the sandbag we passed around.
Did it make it suck a little more? Yes.
But nothing really sucks if you bring the right people. We had a blast and this was the beginning of a true partnership between Savage Race and GORUCK.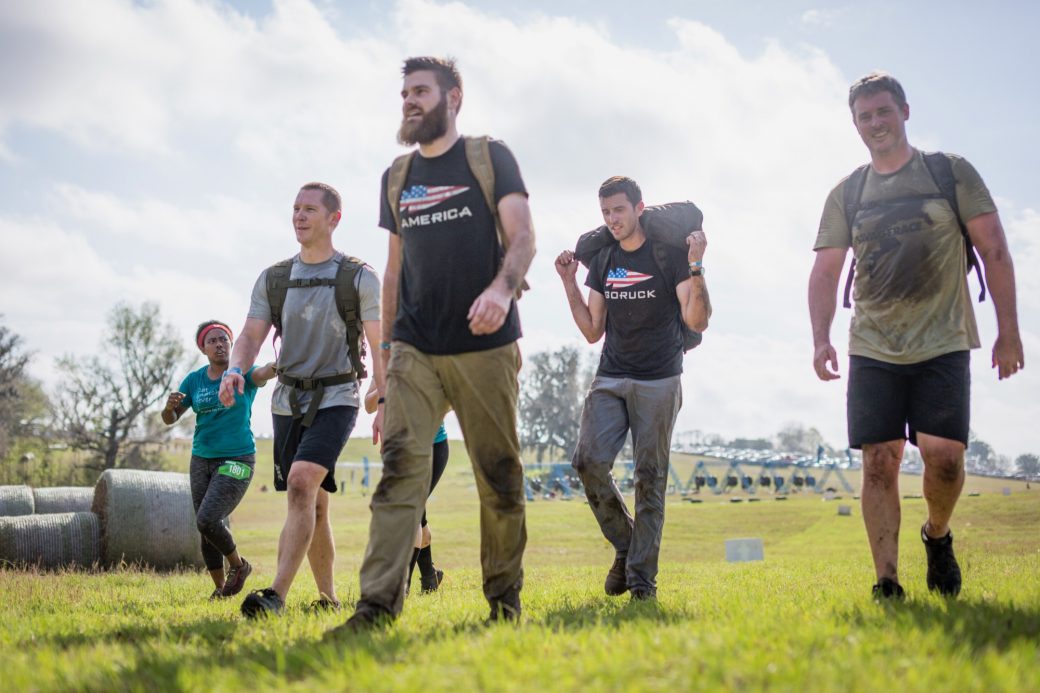 You're going to see a Rucking (GORUCK) Division at all Saturday Savage Races moving forward. This is the long play, good for everyone. GORUCK will have a presence at all of them, most importantly on the course but we'll also have a tent and stuff. The Rucking Division will kick off at 930 am at all of them. If you're a GORUCK GRT and maybe you're in a GORUCK Club and you're looking for something fun to do or organize on a weekend, put a crew together and go ruck the Savage Race together. Beers to follow, it's a good time.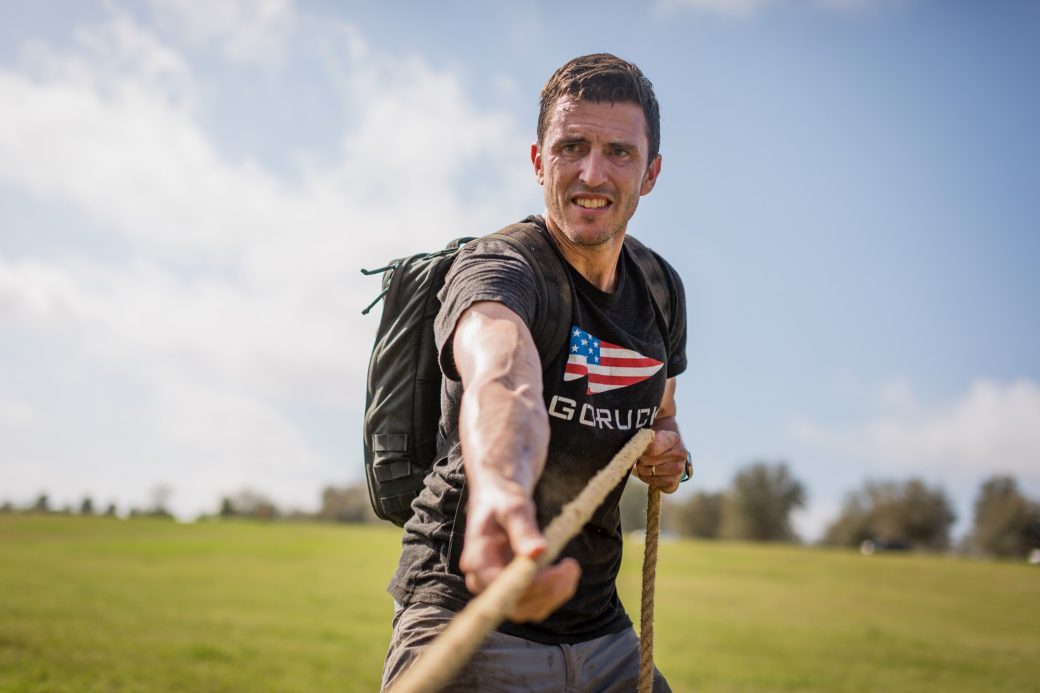 If you're a Savage Syndicate or someone who has been doing OCR's for a long time, isn't it time to take it up a notch? Put a crew together and bring some extra weight. It'll be something new. I'm not too proud to admit that I was sore for four days and that my forearms felt like Popeye's look.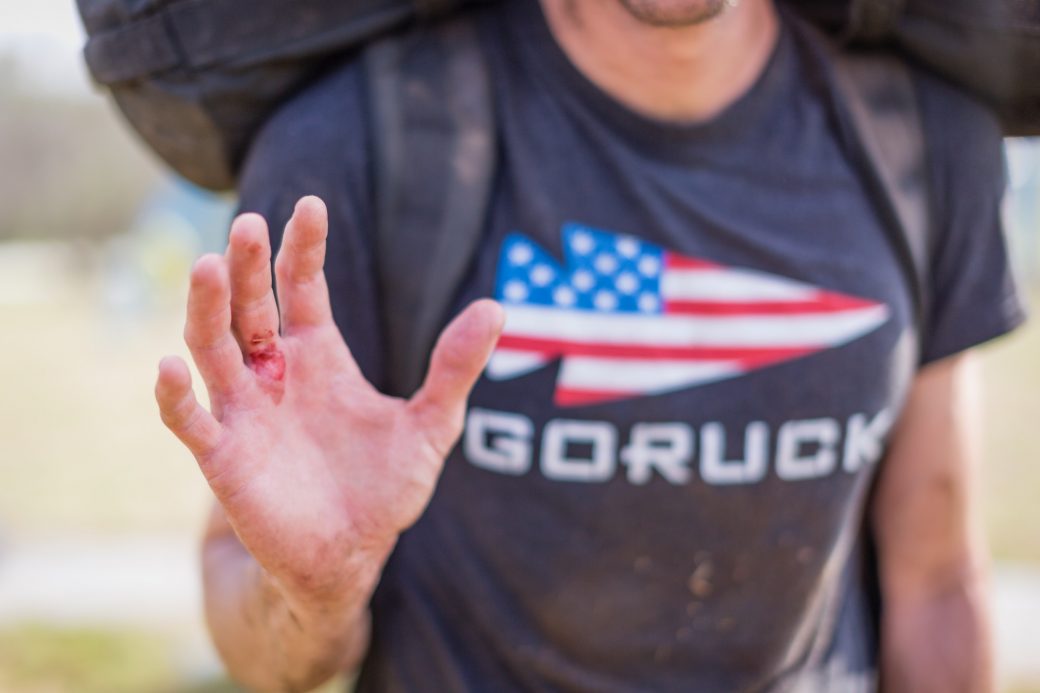 Whatever. Rub some dirt in it, you'll be fine.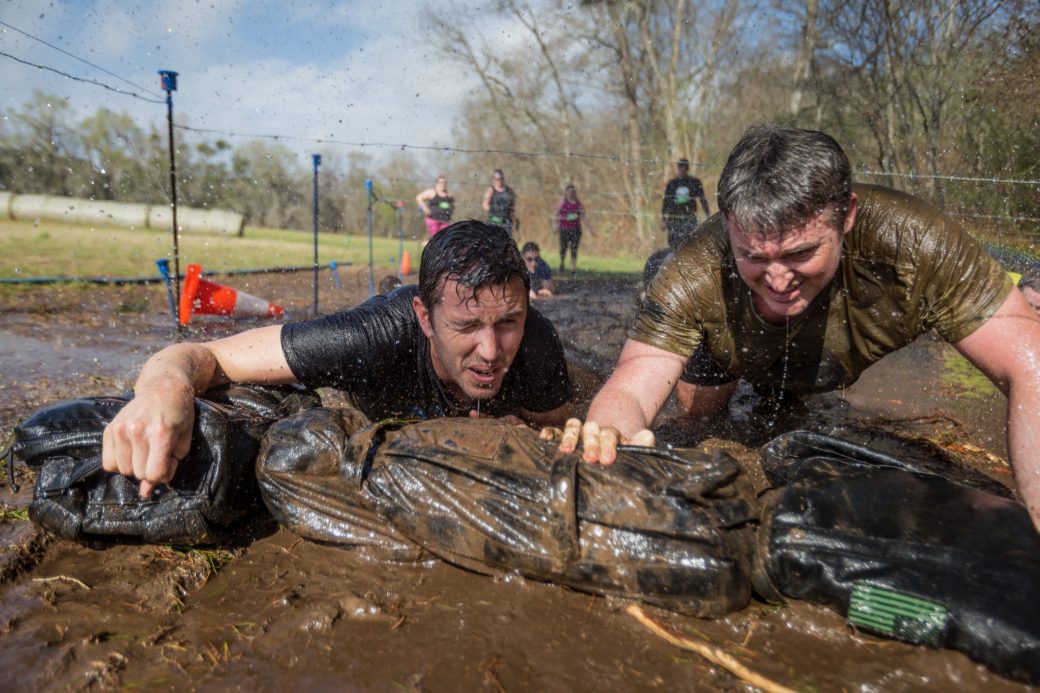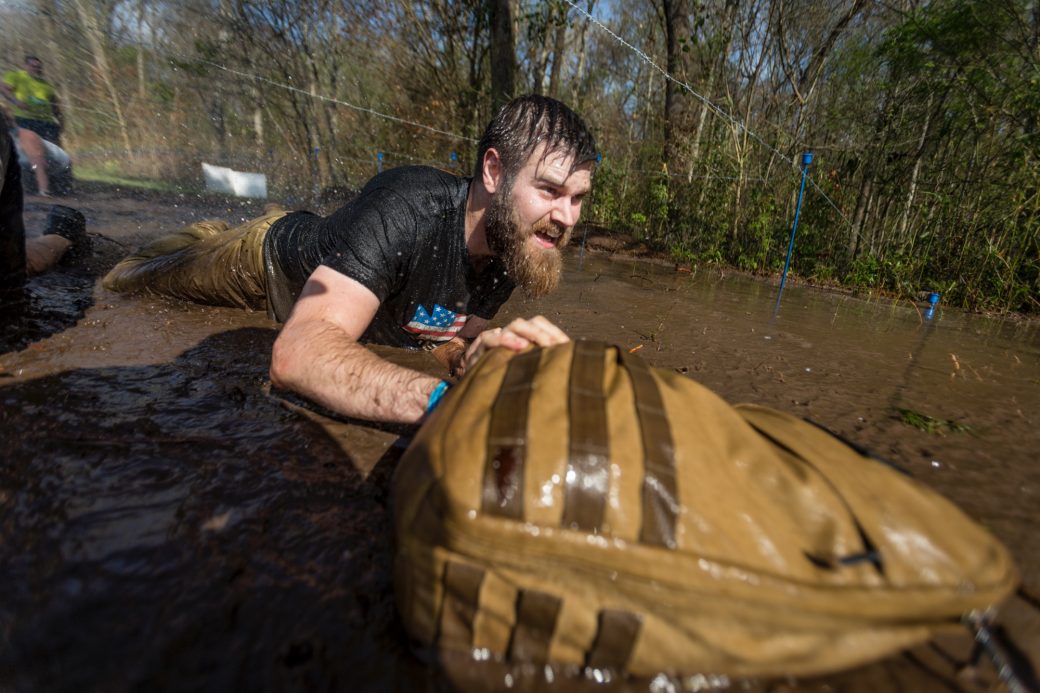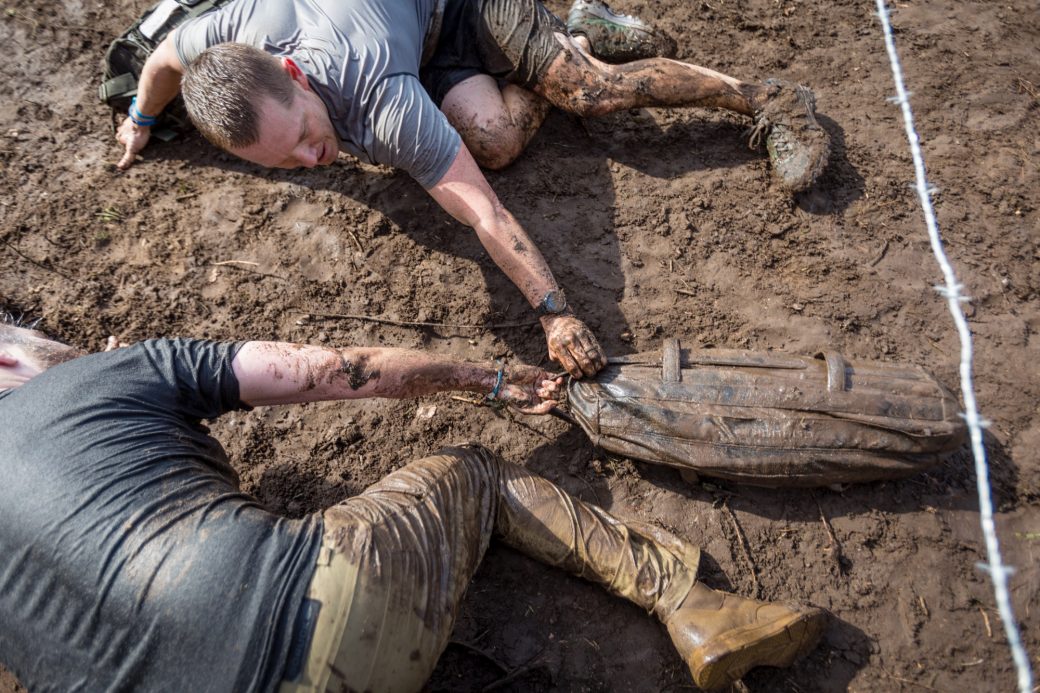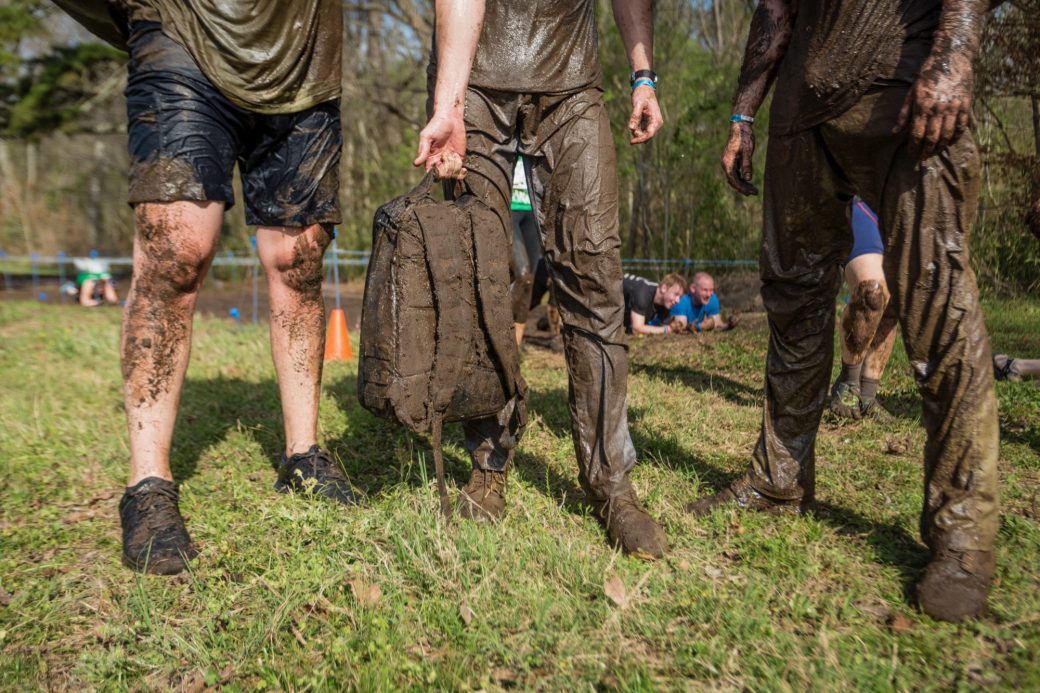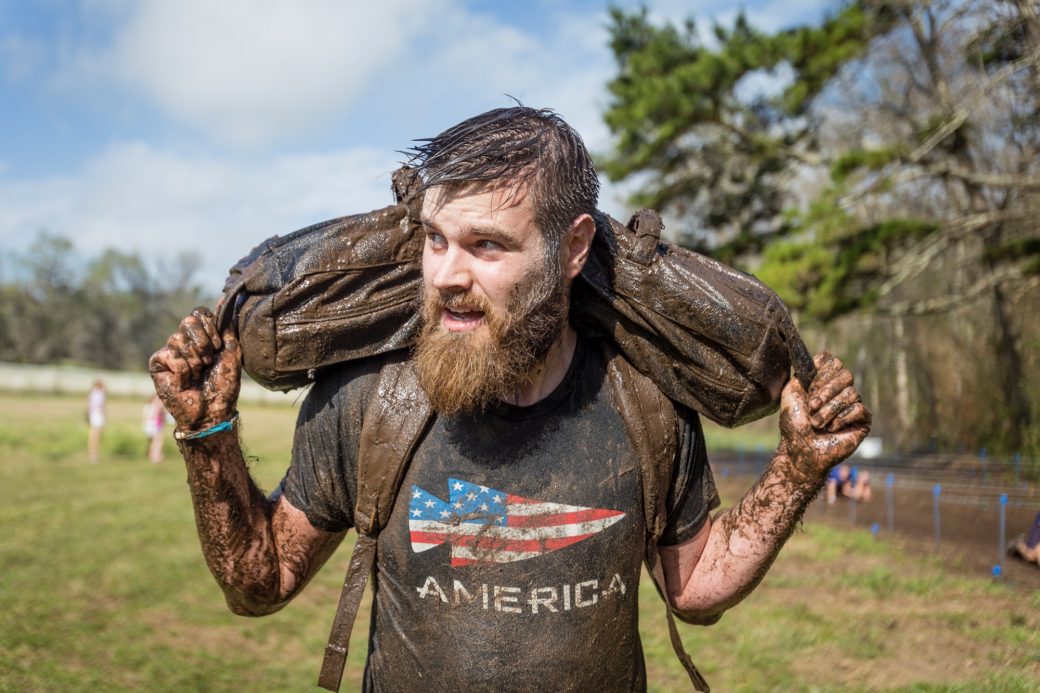 Here are some tips:
A 40-60 lb Sandbag is a good time. So is more weight, so is less. And just when you're sick of it, you do the next obstacle and your buddy takes his turn. At that point, your rucksack feels like it weighs nothing.

Choose the weight in your ruck wisely. If you're new to this, start with 20 lbs.

For any obstacles where you're suspended (or where you're submerged), feel free to take your ruck off. We did, most of the time.

When in doubt, take your ruck off. It adds an additional challenge to the course itself, the time in between that we found more fun. You're not running, you're rucking. You can talk to the rest of your crew. We all enjoyed each other's company and got to know each other a lot better.

Apparel – GORUCK builds the perfect stuff for OCR's. If you want to do this stuff in daisy dukes and racing flats, we're not for you. What I saw, though, was a really muddy course where we crawled a lot on our bellies and dragged our bodies under barbed wire, and we had to push and pull all the weight with us, too. I wore a t-shirt and Simple Pants and when I compared my elbows to my knees at the end of the day, I was happy at least my knees were covered. The Simple Pants dried lightning fast and after we were done, they were dry before I had my first beer down. Aka pretty damn fast.
Boots. Sure, wear racing flats if you want, so you're so fast. But if you're not the first person through the course, it'll be muddy and once you get through that you need grip on slippery surfaces. The MACV-1's were built to live the Special Forces way of life. Obstacle courses have been a part of that since forever. Lightweight, repelling water, not collecting mud, with great traction on the soles. They were perfect.
Rucks. I recommend a Rucker. Sam was using a GR1, the weight just isn't quite as stable in there. Betcha he has a Rucker from now on.

When you're done, change shirts, put some flip flops on, and soak it in. If you come with a crew and do the event together, the party is just getting started at the finish line.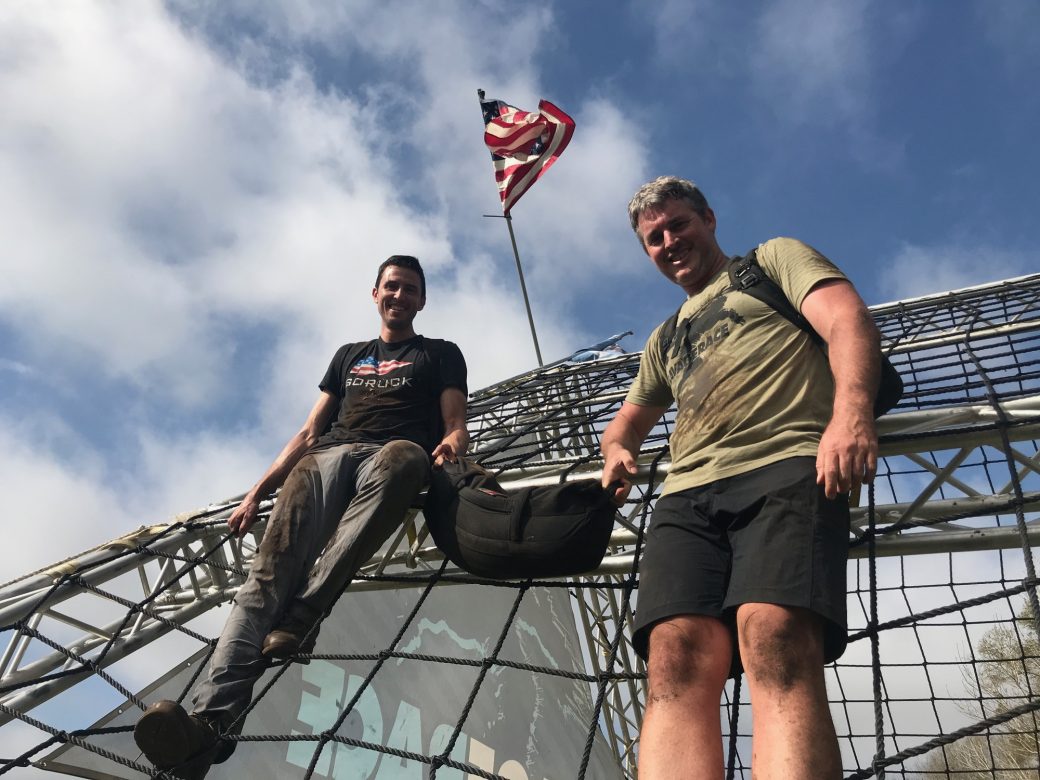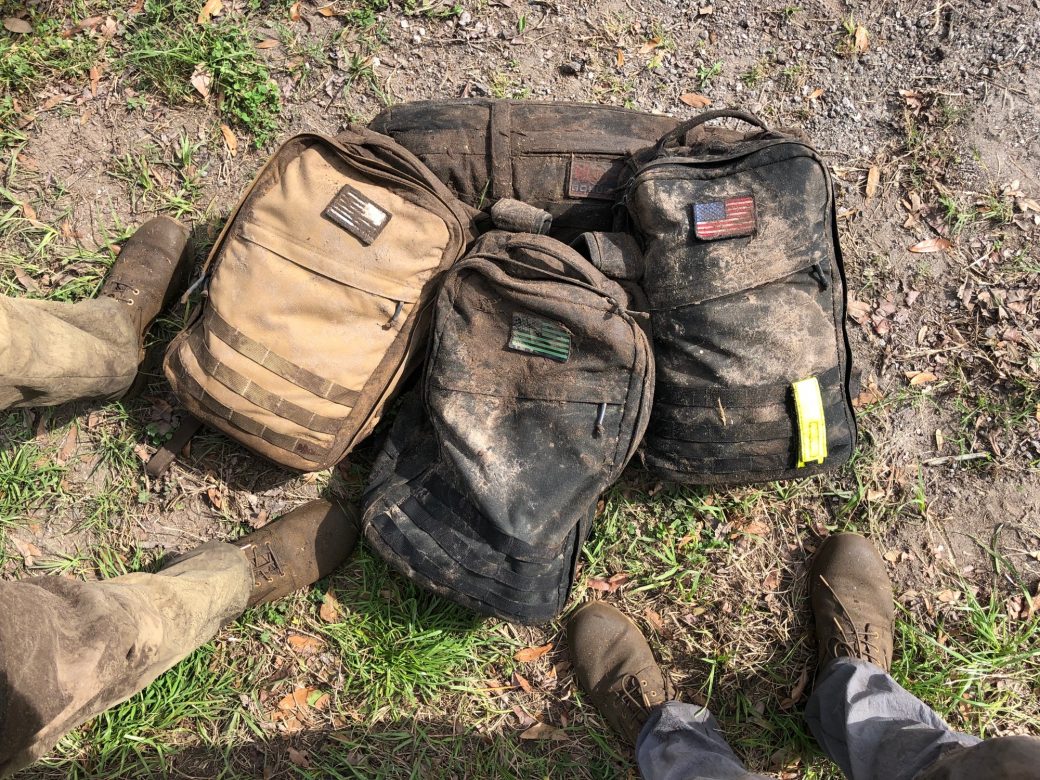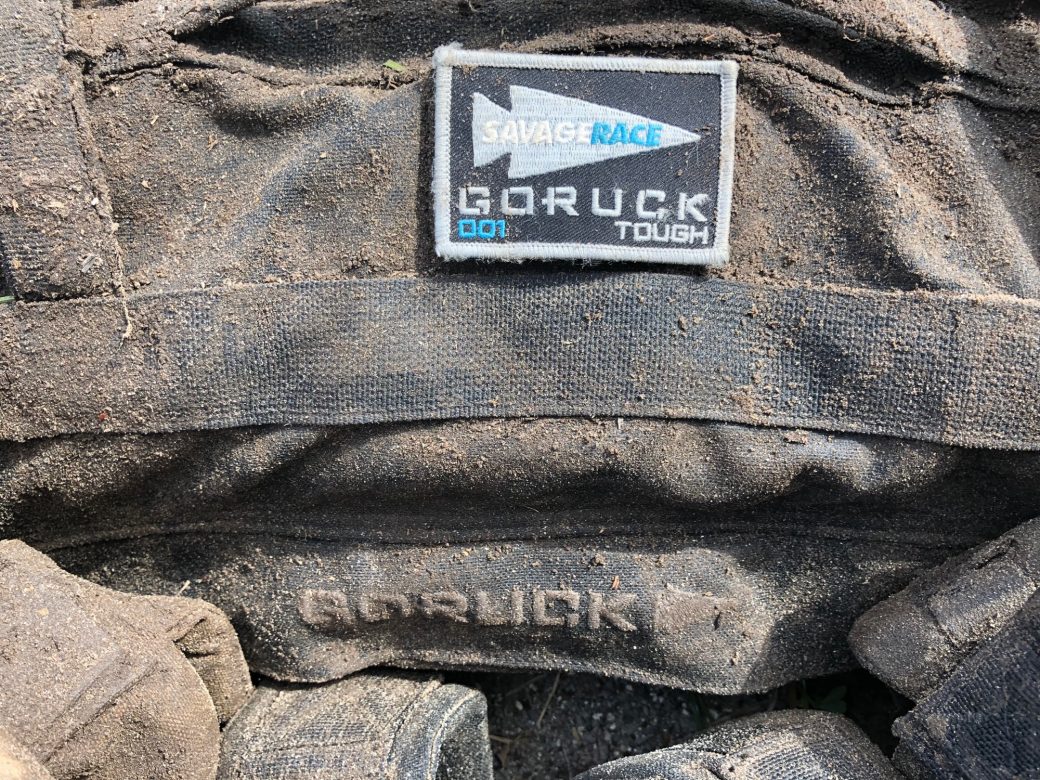 Sometimes, we even do a Tough on the course, in the dark, the night before. Sam did class 001 and it's pretty sweet how he loves the patch so much he doesn't want to get it muddy. 🙂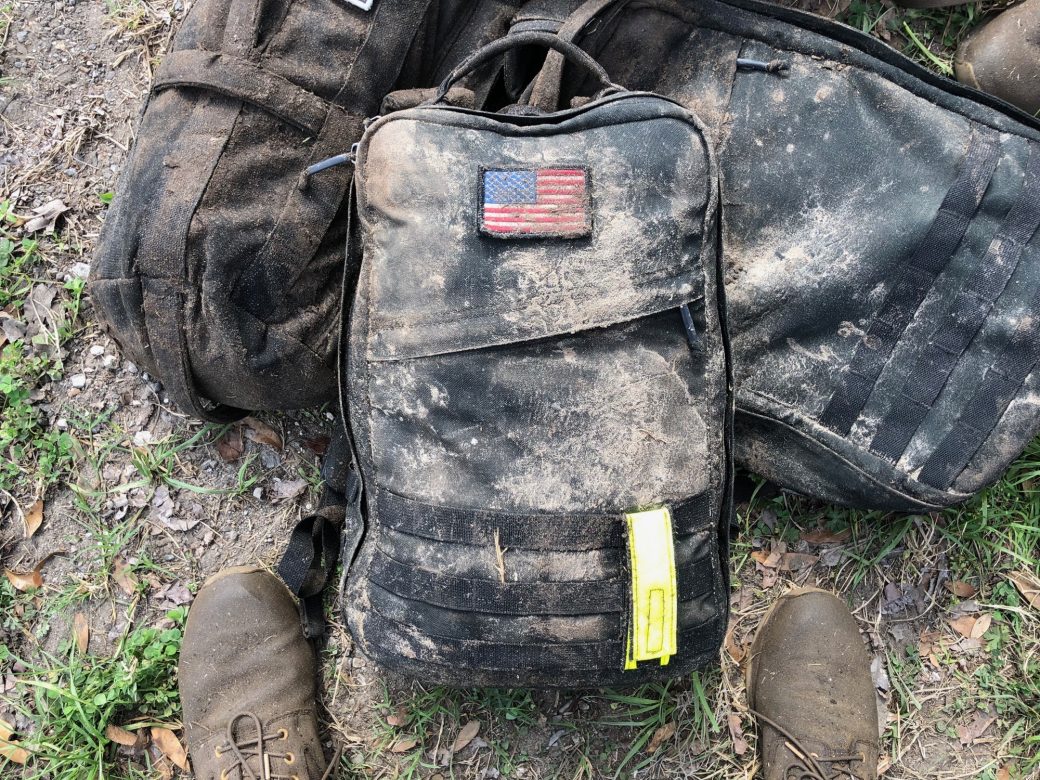 Rucker, with a 30 lb Ruck Plate inside.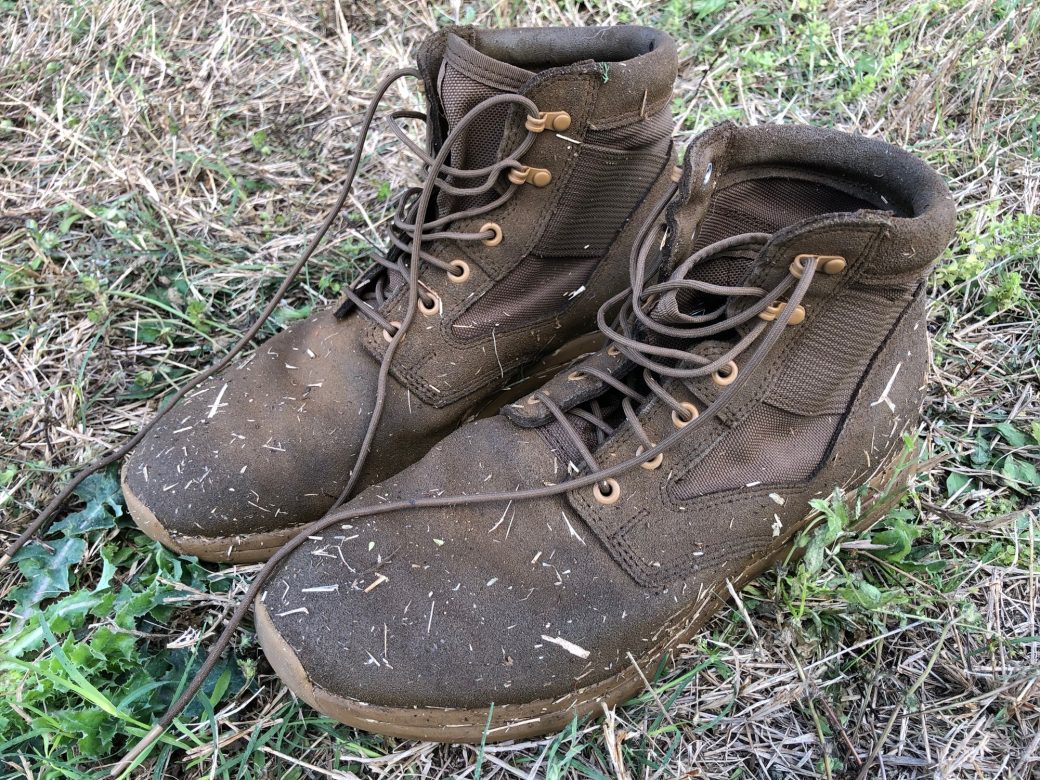 Cold beers, and the beginning of the after party and the end of the photos. Yes, life is more fun with beers.
Here's the bottom line. Savage Race x GORUCK is the long play, and we think it's a win for both communities. I hope Sam and Lloyd and their whole team are and continue to be really successful and we enjoy not only working with them, but we enjoy doing work with them, and that's a lot of fun on all sides. They've put through half a million people, and their people are really loyal to the brand. That's a testament to the way they do business, and it was obvious both on the course and at the whole event how experience driven they are. This wasn't my first OCR and that was refreshing.
On the back end, GORUCK wins from awareness into the Savage Race community, and I'm very happy to recommend doing a Savage Race with rucks on and a team to any and all GORUCK GRT's. The ruckers on the course, dare I say, will be the ones having the most fun, doing it together. It's a blast and when that's the basis of any partnership, it has the opportunity to go a really long ways.
So, we hope you get out there and have fun together. If you see us on the course and want a turn under the sandbag, just say so. We love to share a good time and hope you'll join us.
Find a Savage Race Rucking Division here.