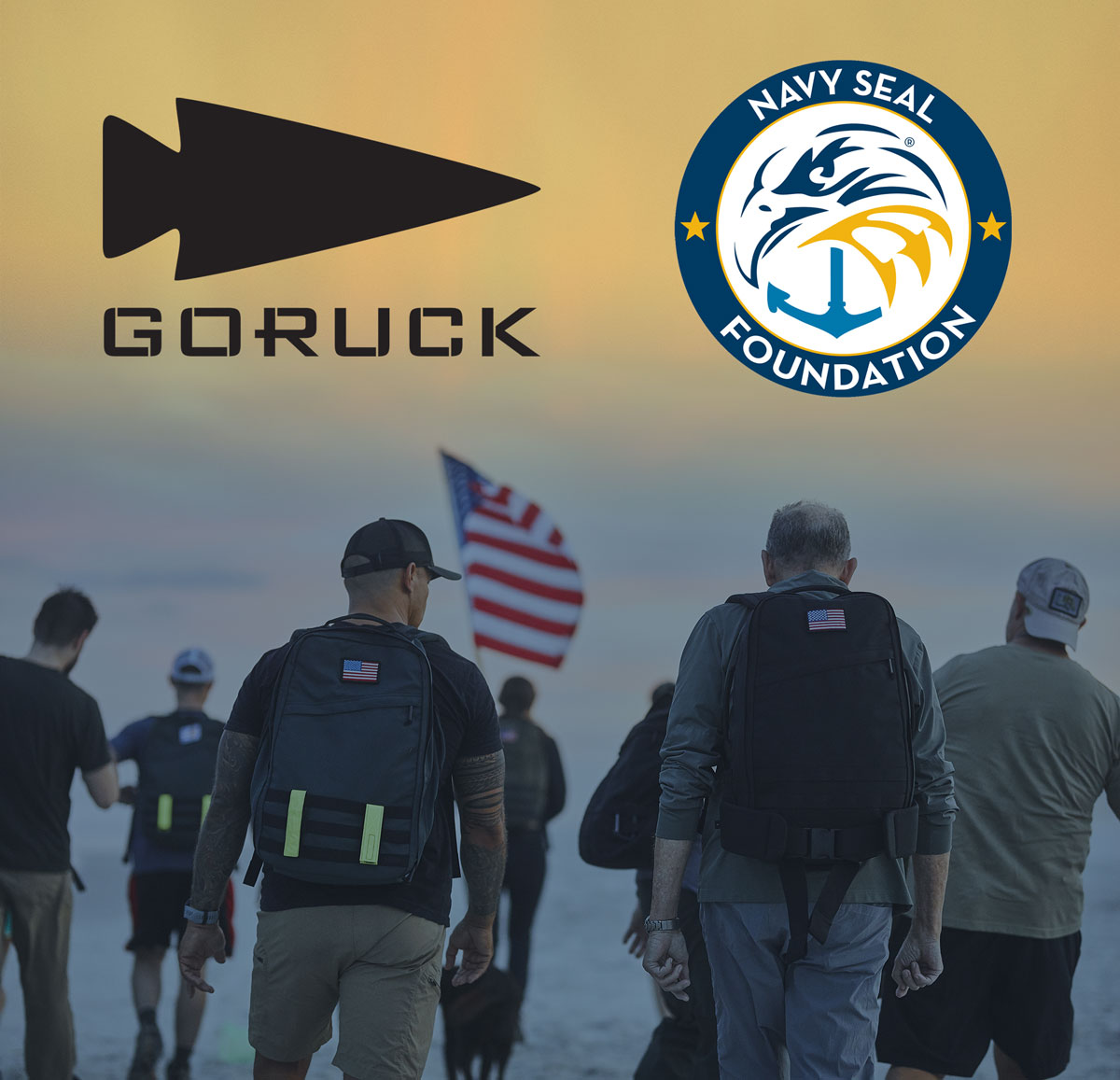 NAVY SEAL FOUNDATION, GORUCK ANNOUNCE NEW PARTNERSHIP
Partnership Agreement Outlines Funding and Collaboration Effort to Provide Support for Naval Special Warfare Warriors and Families by the Foundation
VIRGINIA BEACH, VA (March 28, 2019) – Gear and event brand, GORUCK, and the Navy SEAL Foundation (NSF) have announced a new "Official Partnership"  between the two organizations. The partnership's goal is to raise awareness and funds in support of the NSF's specialized programs and services that benefit Naval Special Warfare (NSW) community, its warriors, families, and veterans while encouraging the "GORUCK" way of life.   
GORUCK was founded by former Green Beret, Jason McCarthy after he left active duty service in 2008. The company grew from a gear-based retail business into a lifestyle and event brand pioneering rucking as a fitness activity. GORUCK currently produces gear, apparel, footwear and hundreds of events throughout the year.  
The Navy SEAL Foundation is the premier benevolent organization providing immediate and ongoing support and assistance to the Naval Special Warfare community and its families since 2000. They offer over 30 specialized programs under five areas of support: Warrior and Family Support, Educational Opportunities, Tragedy Assistance and Survivor Support, Warrior Transition, and Legacy Preservation.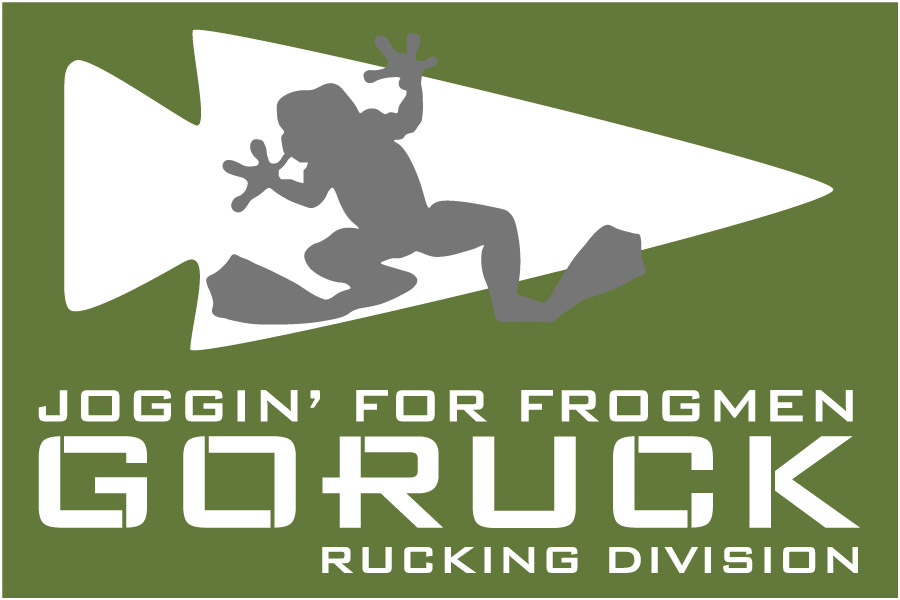 Under this new Official Partnership, all races in the Navy SEAL Foundation's 2019 Joggin' for Frogmen 5K series will include a GORUCK participant category with the GORUCK registration proceeds benefiting NSF.  Additionally, GORUCK will hold an annual virtual fundraiser in support of the Foundation. This virtual challenge will allow participants to register online and complete rucking-based activities in support of NSF no matter where they're geographically located. The partnership allows GORUCK and NSF to simultaneously meet their common goal of supporting our nation's Special Forces.
"GORUCK and NSF view one another as ideal partners. By working together, we will grow the awareness and impact of our respective organizations," said Jason McCarthy, CEO of GORUCK, which is based in Jacksonville Beach, Florida. "Collectively we hope to raise needed funds to support the Navy SEAL Foundation's mission to support the NSW community."  
"We're delighted to join forces with GORUCK," said Robin King, CEO of the Navy SEAL Foundation. "By working together, we can encourage even more supporters to participate in activities that are fun and challenging, while making a difference for SEALs and their families all at the same time. GORUCK is a great addition to our 2019 Joggin' for Frogmen race lineup and the funds generated through this partnership will help our foundation meet our mission of service to those we support."
Rucking – Moving while carrying weight is the foundation of Special Forces training and GORUCK Events. Rucking combines strength and cardio, is adaptable to anyone's goals, and is a popular, empowering activity for those who hate to run or find it boring.
Joggin' for Frogmen – Inspired by US Navy SEALs (frogmen), the NSF's "Joggin' for Frogmen" race series brings communities and families together to jog in honor of these warriors. 
---
About the Partners:
Navy SEAL Foundation — NSF provides immediate and ongoing support and assistance to the Naval Special Warfare community and its families. NSF is a resolute cornerstone for the Naval Special Warfare community and their families in times of adversity and triumph. Each of its specialized programs maps directly back to the U.S. Special Operations Command directive and the Naval Special Warfare's Preservation of the Force and Family Program, a program designed to address the "fraying" of the force caused by the stress of more than 18 years of sustained combat. NSF's programs are designed to improve health and welfare, build and enhance resiliency, empower and educate their families, and provide critical support during times of illness, injury, and loss. For more information, please visit: www.navysealfoundation.org
GORUCK – Started in 2008 by an Army Green Beret, GORUCK is an American brand with Special Forces roots pioneering rucking as a fitness activity. From start to finish, GORUCK designs, tests, and proudly overbuilds military-grade travel gear, training equipment, performance apparel and footwear. GORUCK also conducts team-building events that simulate the training and conditions of Special Forces, led by combat-decorated veterans of Special Forces, including Navy SEALs. To learn more about GORUCK, visit: https://www.goruck.com/