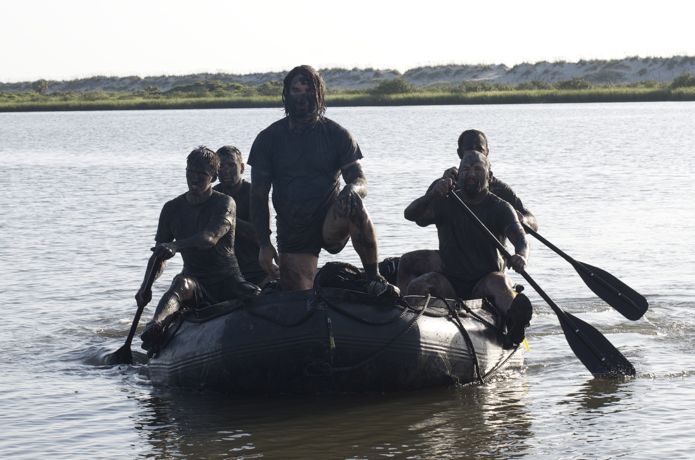 I got a text yesterday saying Webb was in a serious motorcycle accident and my heart sank because I assumed the worst. As soon as I found out it was 'just' an amputation of his foot, I went from fearing the worst to thinking man just losing a foot isn't that bad at all I'm just happy he's still alive to be a father to Xander and a friend to so many.
Change is hard and costs money and GORUCK Nation and all of Mark's friends are supporting to the max. Check Webb on twitter @ozwebb for a sense of humor Webb style if you have any doubts and Xander is lucky to have such a dad.
Part 1 of our contribution (Part 1 because I'll chat with Mark once he's out to see what else we can do to help) is that we need your help to create a fundraising Webb T-Shirt:
(1) Submit your graphic design to images@goruck.com. Feel free to use any GORUCK logo. Or not, it's up to you. Please do not use any logo you do not have explicit permission to use. We'll need a .jpeg and a vector file of your final work.
(2) Webb and Monster will select the winner.
(3) GORUCK will offer a pre-sale for the t-shirts ASAP. They will be on American Apparel tri-blend and will cost $25. $15 of every shirt sold will go directly to Webb to help with his transition.
(4) Smile, life is short and beautiful and I feel like the life of a dear friend of mine was spared. It Can Always Be Worse and Webb's gonna be fine and back at it in no time.
We'll pick a winner as soon as possible but no later than this weekend.
PS below is one of my faves, Webb and Xander on the back deck of the Team House from last year. I'll see you both soon!