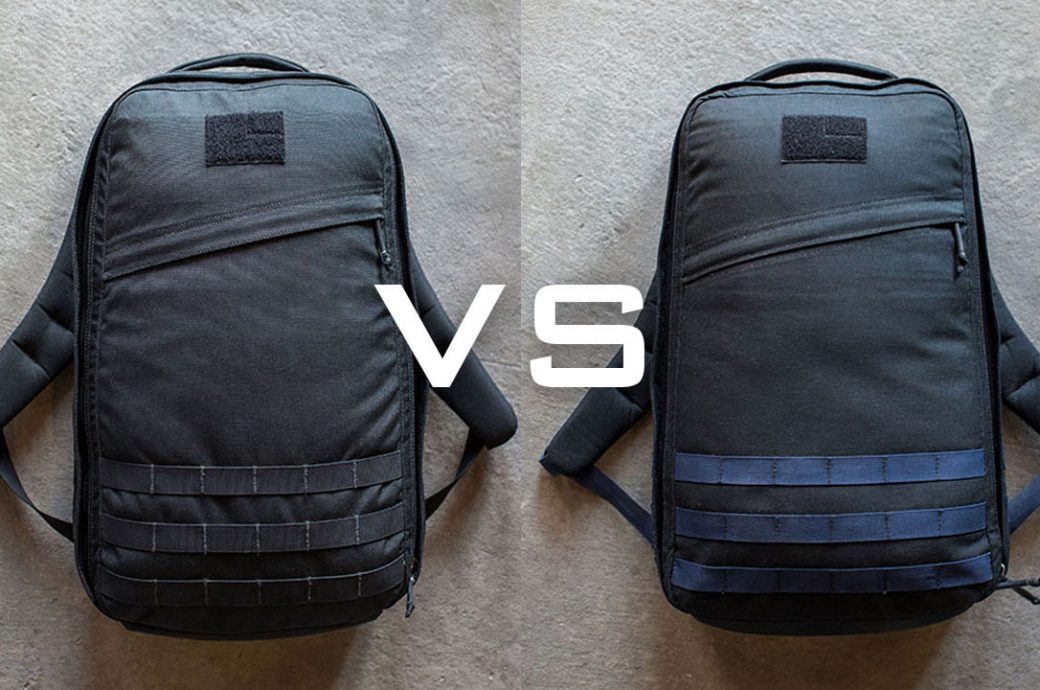 The Backstory
GR1 is our first piece of gear, and the foundation for everything GORUCK. Our goals in designing the Rucker were:
to optimize a ruck for rucking
for it to function as an active dayruck
That means it has to perform the part, and look the part.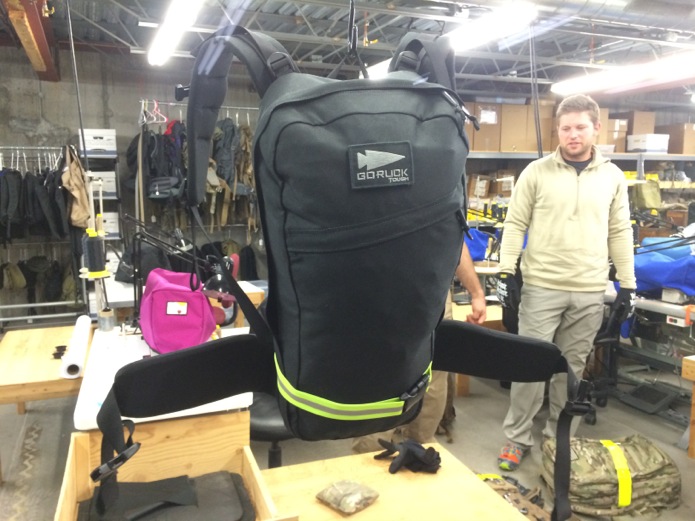 We tried a lot of new looking rucks that didn't work as well, that would have cost too much, and that were not in line with our design philosophy of less is more and more is lazy.
So then we went back to our roots, which are GR1, and we simplified it, and optimized it for rucking. And that became the Rucker. But in that process we did not cut corners on materials or durability or performance as a rucking ruck. Like GR1, you can customize the Rucker with waist belts and other accessories. It's up to you to make it yours, and to grab some friends, and ruck it far and wide.
So How Are They Different?
The Laptop Issue

Protecting the laptop became the function that stays with GR1, which is the great differentiator between the Rucker and GR1. Your laptop costs $2,000 and breaks easily because it's not GORUCK Tough. That's why in 2009 we spent an additional year perfecting the bombproof laptop compartment. And GR1 came out when it was ready, and not a day sooner (May 2, 2010).

Along Came Ruck Plates

Ruck Plates don't break and your gym clothes don't either, so we simplified GR1 for rucking aka moving with things that weigh something and it became the Rucker. Removing the laptop compartment reduced the build process by ~33%. That's less labor, less materials, less cost. And if you don't travel or commute with a laptop, you can save $100.

GR1: Elastic Pocket

GR1's main compartment contains a large elastic pocket, great for storing notepads, tablets or other items that might need securing in your ruck.

Rucker: Ruck Plate Pocket

This pocket on the Rucker is optimized to hold Ruck Plates of any size. Secured with VELCRO and double-layered to protect two stacked plates.

GR1: Bombproof Laptop Compartment

Laptop protection is the great differentiator between GR1 and the Rucker. GR1's bombproof laptop compartment protects your $2,000 laptop with confidence. And you can get it in and out easily.

A removable, hard plastic frame sheet stabilizes the bombproof laptop compartment and allows you to carry more weight comfortably.

Rucker: Built-In Frame Sheet

The Rucker's hard plastic frame sheet is built into the padded back panel, and it stabilizes the ruck's structure when loaded down. Because the Rucker does not have a laptop compartment, sewing the frame sheet into the back panel simplified the construction process significantly.

The Rucker's frame sheet is almost twice as thick as GR1's.

GR1: False Bottom

We built a "false bottom" in the bombproof laptop compartment, then padded the area beneath it, so that when you set your ruck down, your laptop won't even notice. This adds labor to the build of the ruck, but it's necessary for max function. You can see where it is based on the additional horizontal stitch line on the exterior.

Rucker: No False Bottom

There's no need for a false bottom if you're not carrying a laptop. Ruck Plates and gym clothes are tough enough to handle being dropped just fine.

GR1: Internal MOLLE Webbing

3 rows of internal MOLLE webbing sized to fit a GR1 Field pocket and other MOLLE friendly accessories.

Rucker: Hydration Bladder Loop

The Rucker trades internal rows of MOLLE for a built-in VELCRO loop that secures your hydration bladder and allows gravity to do its job.
Both GR1 and the Rucker are built in the USA from Special Forces grade materials and both come with our Scars Lifetime Guarantee.
So, the Rucker is an active dayruck, perfect for rucking and the GORUCK Challenge and as a gym … ruck. And if any other company had built it, they'd call it a laptop bag, and probably the best ever. But it's not, that's GR1's job.
The Rucker. You put weight in it. It feels good.