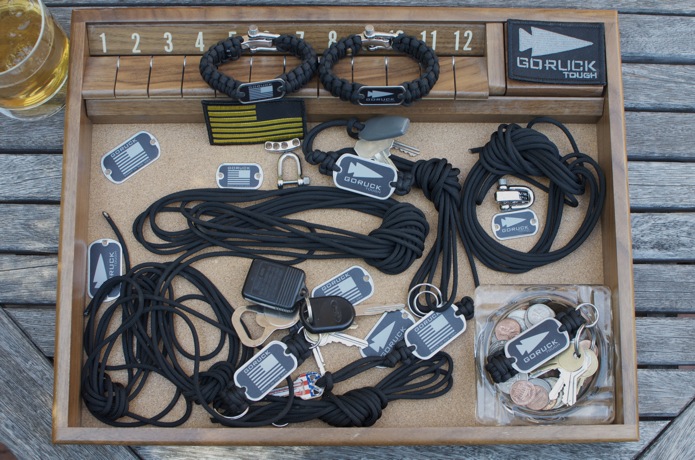 I'm a big fan of what my friends at Survival Straps do, and we're proud to carry some GORUCK x Survival Straps. I know the amount of USA labor that goes into their gear (a lot) but I wanted to see the materials all laid out next to the final versions of the Survival Bracelet, the Key Chain, and the Gear Tag.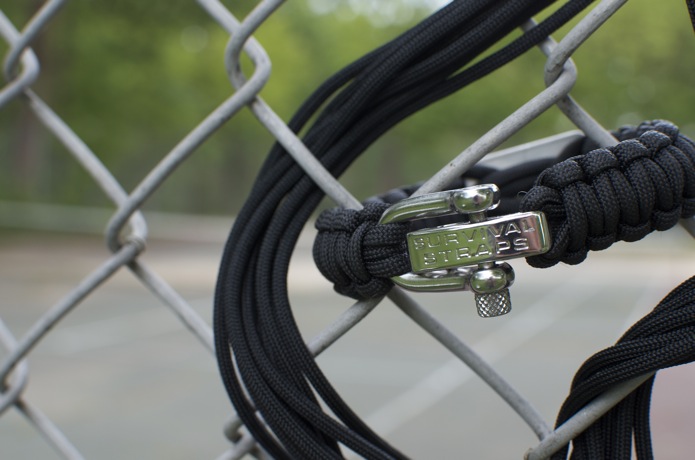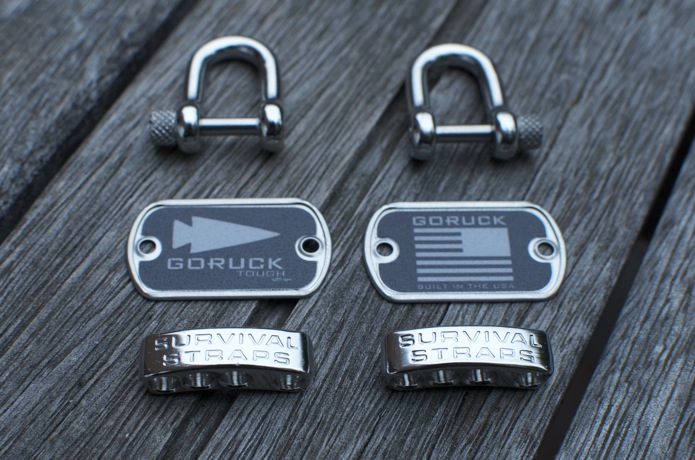 I still smile when I pack or even look at 550 cord. It's one of those pieces of gear you can do just about anything with: tie-downs, tourniquets, you name it. And when I was serving or training in SF, we always had some on hand. Always. Above is the 550 cord that goes into one Survival Bracelet.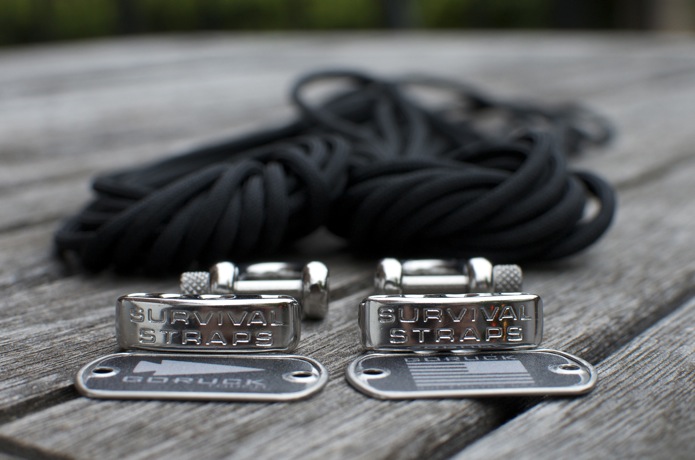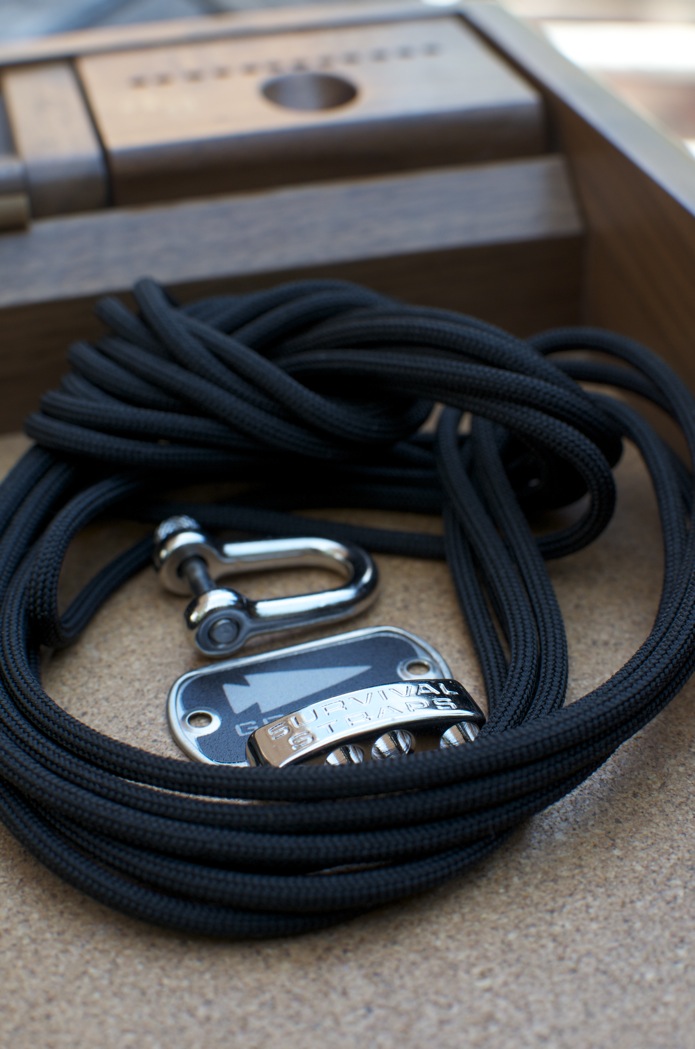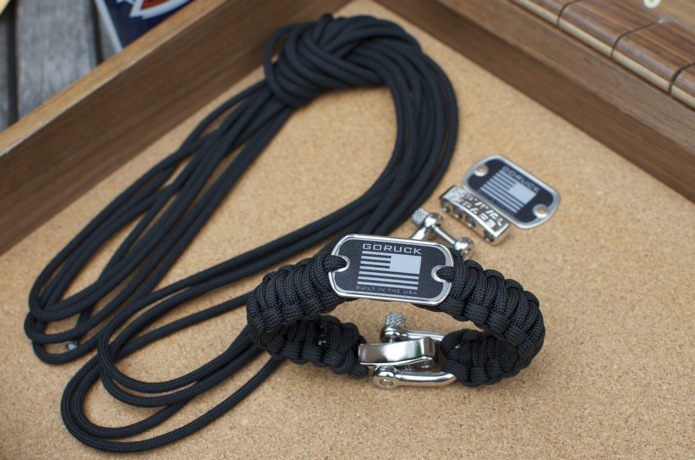 The Survival Bracelets come stiff — and like our rucksacks, this is proof of the quality of the materials used in their creation. It should be the case that all 550 cord is identical, but I can promise you it's not. Survival Straps uses military-grade 550 cord, the same stuff that holds a parachute to the guy who just jumped out of an airplane.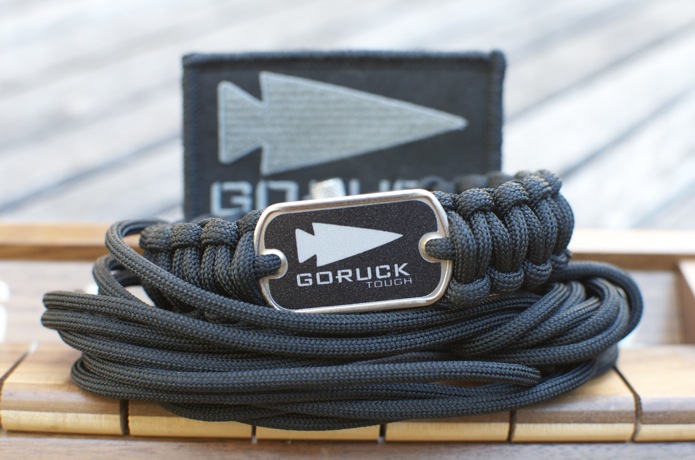 This is only the beginning of the cool stuff GORUCK and Survival Straps are going to do together, so stay tuned in the coming years and decades. They make great gear, and I hope via GORUCK x Survival Straps or direct to Survival Straps, you'll support them and their cause.