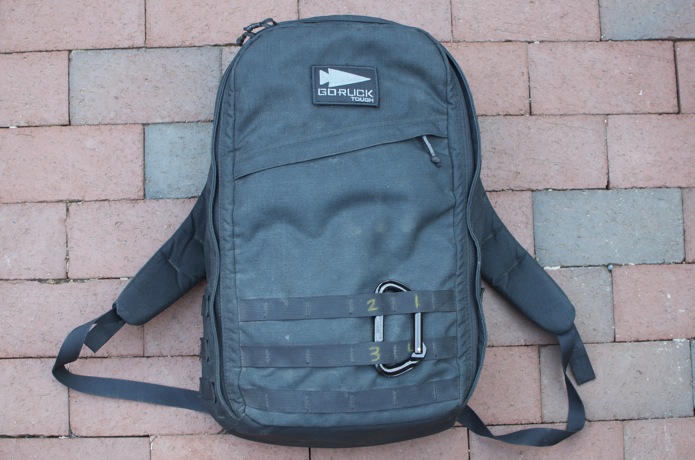 Carabiners are always on my packing list because I always have one attached to my GR1. A carabiner attaches perfectly to the MOLLE webbing on its exterior, but as with all things, some techniques are better than others. So here's the step by step.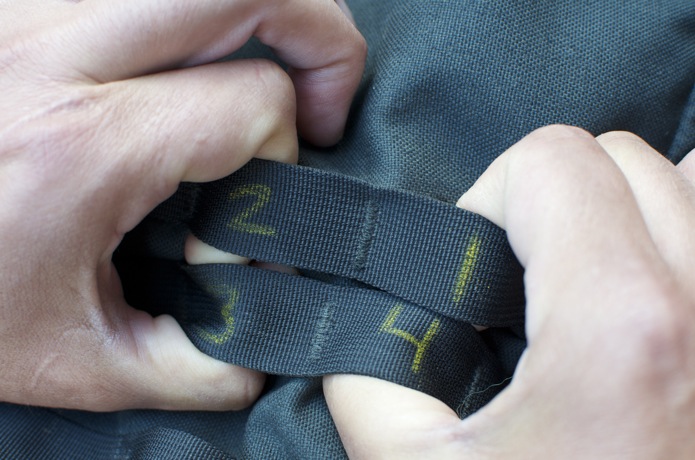 To make it easy on yourself, either empty your ruck or unzip the entire flap while you attach it. This allows for some slack, and you'll want slack while attaching a carabiner.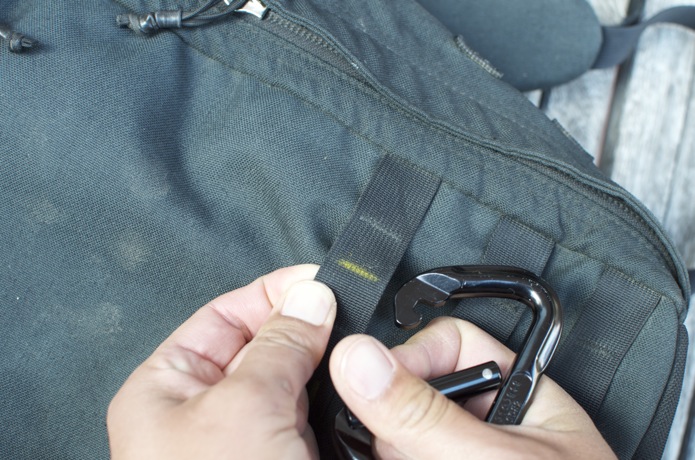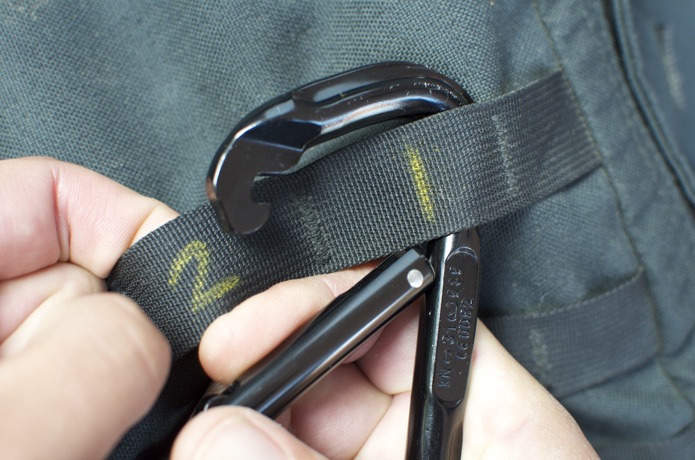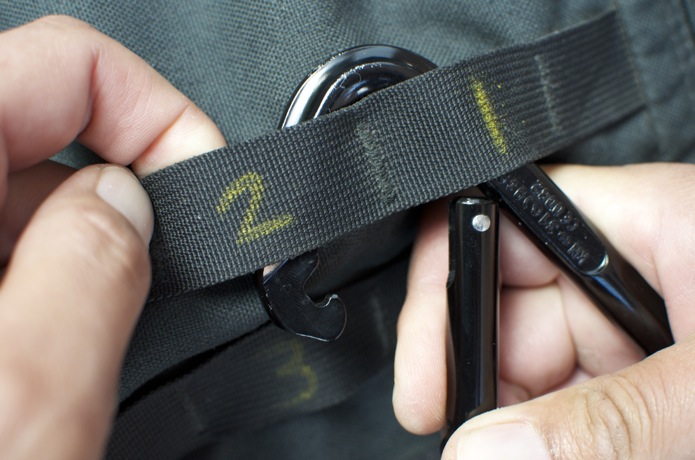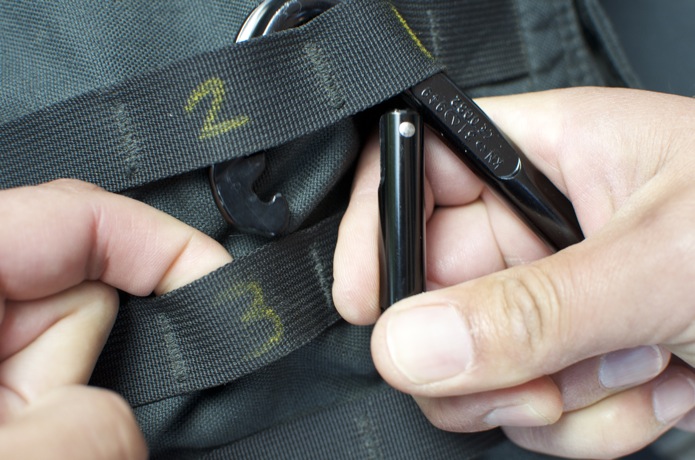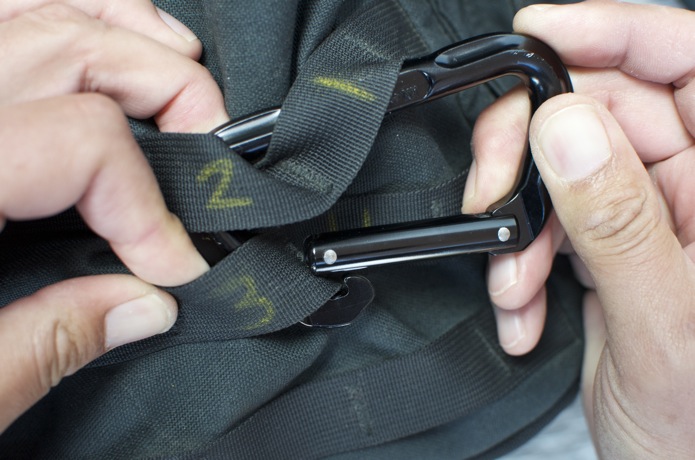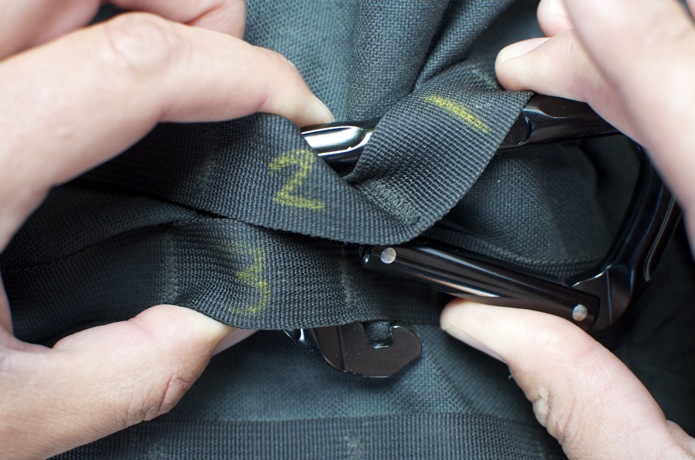 You only want to put it through 1, 2, and 3. Do not hook into #4. You'll want the opening to the carabiner exposed and on top of #4.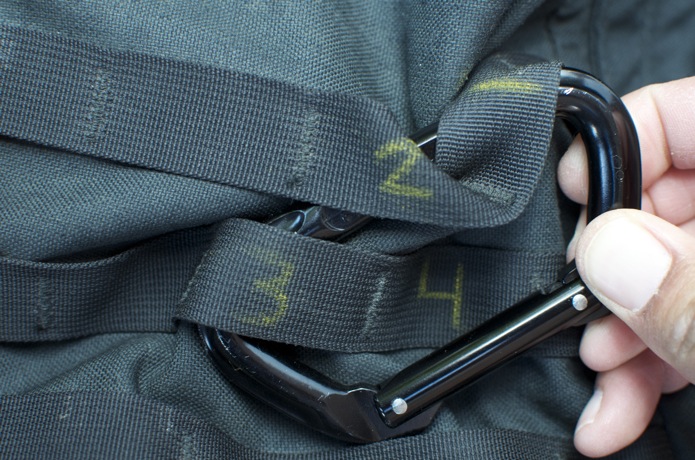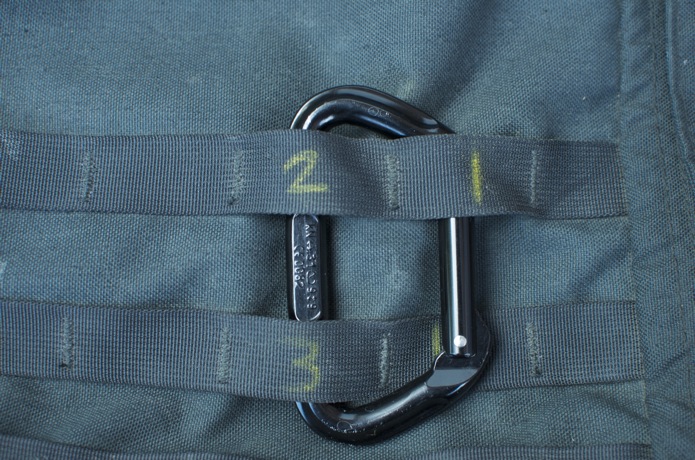 Above: the carabiner's opening is on top of #4, allowing you to attach something in a hurry.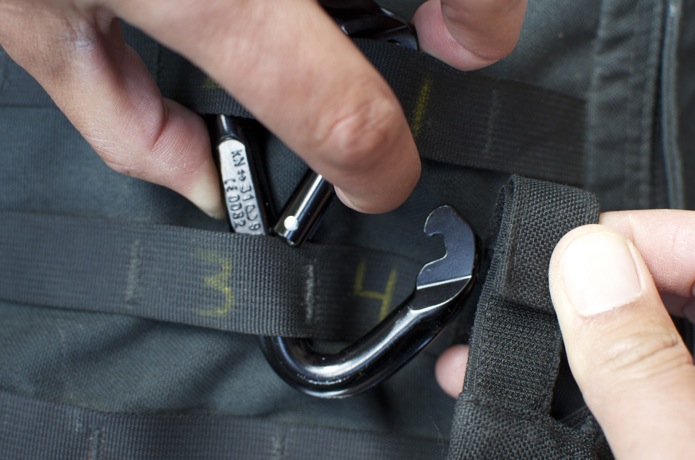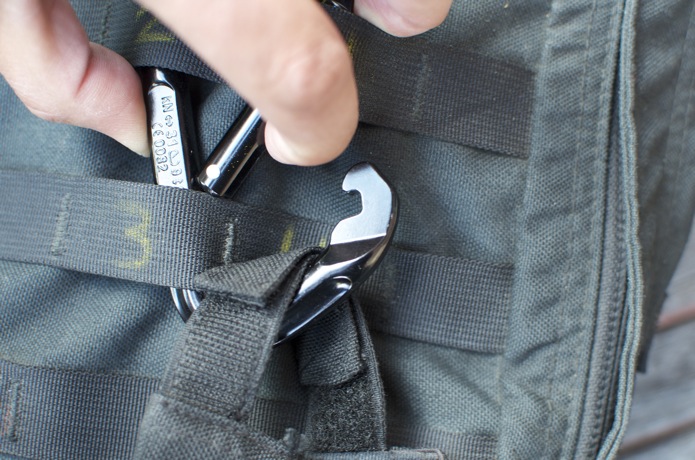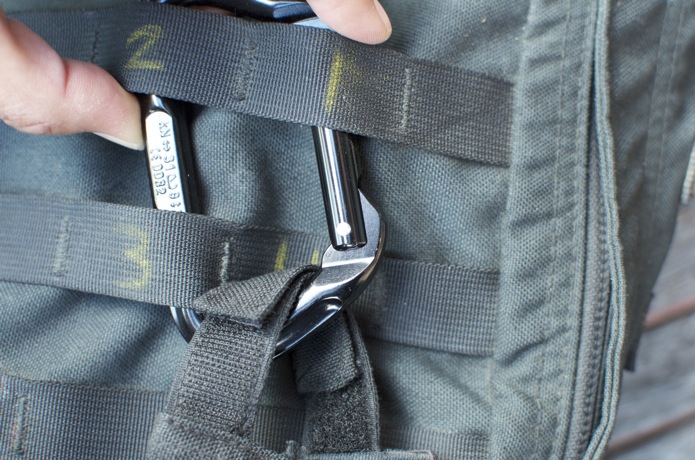 A hat, some gloves, whatever.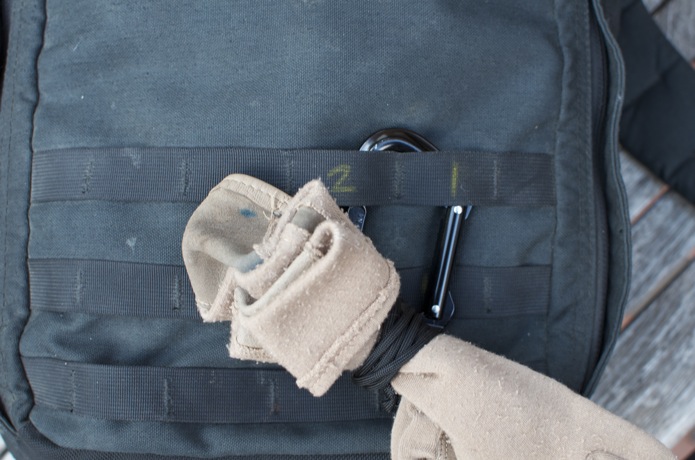 I always have a carabiner on my ruck, just in case. Check out additional specs on the Omega USA D-Ring I have.