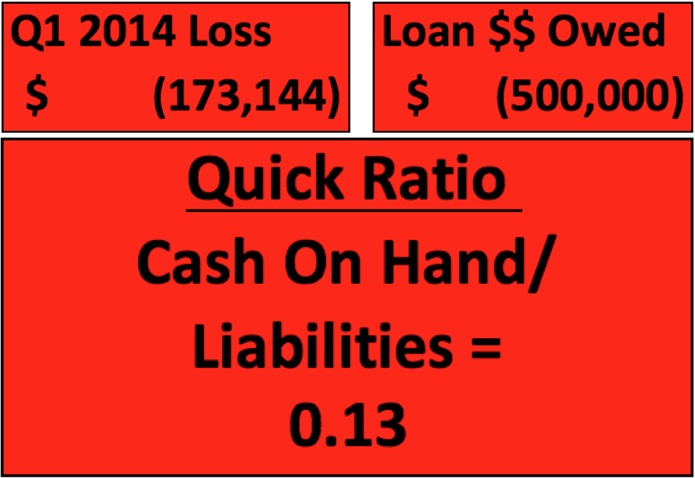 Are you kidding me plus a few f-bombs and a few other things and I won't quote myself because that's an a**hole thing to do and in this case I'd also seem a savage but at least it stayed between me, Monster, and the Team House walls and you get the point. April Fools Day it was and Murphy had been generous. I didn't recognize my own company after I pulled the hood up and took a look and welcome to your pain said the world. I created some new reporting and one of our accountants dubbed R2 put together the first most important financial report in our history and you're looking at a slice in red. Q1 loss and a bunch of money owed and we didn't have enough cash on hand for much of anything certainly not to run a business and how is this possible we're growing and growing or so I thought I mean growth is my thing … right … ?
But there's a difference between buying a car on credit or cash are ya trackin' and we had some credit card growth and a lot of deferred revenue on hand aka registration dollars for future services and many a house of cards is built like this and when it goes bad there is no substitute for the fundamentals and shortcuts don't exist. Make more money and spend less money and don't eat out so much did you know simplicity reigns and the Quick Ratio = 0.13 means that on April 1 we could fund 0.13 of a month's operations ha ha funny funny wait Murphy didn't say April Fools! at the end of that one and Murphy doesn't smile.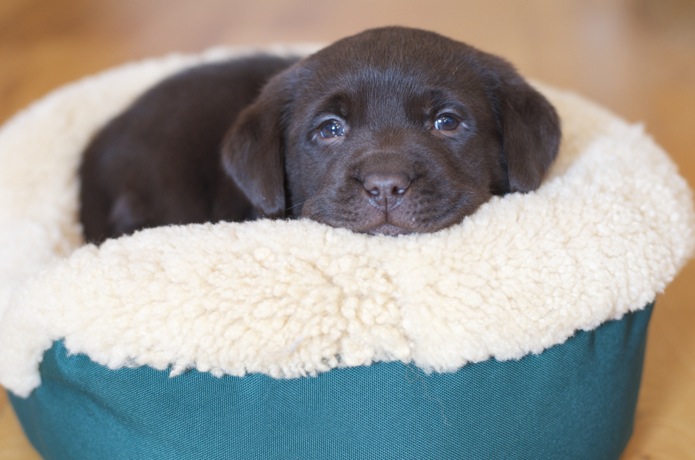 Oh the innocence of Monster and yes we grew 21% this Q1 2014 over last Q1 2013 but back to the credit card thing imagine if you had to spend 21% more money this year than last and you had one credit card last year and two this year could you do it yeah I thought so and it's not really that impressive and there's this little thing called profit which was non-existent or actually worse than non-existent and kinda like saying that's cool you can charge something but can you pay for it.


Blah blah blah so what's the plan and when shit hits the fan and you're in charge it's like that Tupac album All Eyez on Me. Here were my reactions 1 and 2 because I'm human and 3 because I'm human, too:
(1) Shock
(2) Anger
(3) Destroy the Enemy
It's kinda like a world where you're being shot at for the first time just not so lethal. You say are you kidding me you're actually shooting at me then you get mad as in eff you this is gonna be a bad night for you not me then you methodically attack the enemy to defeat it. Period. And in this situation, 1 and 2 took a couple hours out of my life OK it was half day but no more than a full day while I was sketching #3 and after the first barrage ha ha April Fools everything became quiet and simple and that did not make it easy. But there's always a solution it's just up to you to find it and sometimes it's a painful one and you have to be OK with loss maybe even your own because the avoidance of pain is not the goal, placating your own anger is not the goal that's called pride. Calm prevails and the goal is to win and to win you have to keep fighting.

What we had at our disposal, our ammunition if you will, was ~$1.25 Million worth of inventory. That's at cost to us, not what you see the prices at on the website and think of this as Hammer big H of course checking in on station (it's an AC-130 gunship) and that just made some war Vets smile but basically this was the big gun we had to work with and I'm grateful for it because it's a big something and not a lotta nothin'.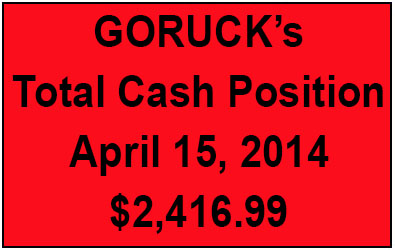 While I was planning our move things got even worse which I knew would happen. We had to make some website changes to even do discounts on colors but not on black and I had to surge basically everyone who would be sticking around to the project of inventory movement called Steals and Deals – the first of its kind. I don't really believe in a lot of discounting for gear I always joke that if you see something on fab dot com every week then it's not really worth what people try to charge when you don't find it there. But we had dug ourselves into a nightmare and had way too much bad inventory on hand. And by bad I mean slow moving. Black GR1's on the other hand continued to sell quite nicely so basically I fixed the price of Black GR1 at $295 no discounts and sold Coyote GR1's at $195 and this is one example of hundreds. This let us move slow selling inventory and hold onto more of the inventory that we know will always sell aka Black GR1 is the workhorse of GORUCK sales and I'm glad it's that piece of gear because Jack and I poured a lot of heart and a lot of soul into it and we bet the company on it before this was a company and then it met the Challenge and there you have it. I digress.
$2K or whatever rounded down to $0 with a bunch of debt for good measure is a bad number to have in your bank account at this stage I mean this isn't the old days when I met payroll with personal checks ask Polly that happened. And then #3 Destroy the Enemy came into full effect and it was horrible but the enemy was our month over month loss which is a DNA issue aka the world strikes and you don't get to pick your days in this lifetime they kinda pick you and when it's an ambush you counter assault.
I laid off a lot of friends who weren't to blame because I was and am to blame for this and the small company called GORUCK got smaller and it was completely as in 100% necessary at this point and I sent an email out to everyone who was left, 30+ of us and let everyone know that the round of layoffs was complete, and then I outlined how we were going to move our existing slow moving inventory to achieve a sustainable cash position for future growth. And then I told them as I told everyone that the military teaches leaders not to apologize but this isn't the military and I'm sorry.
These were some busy weeks and months poring over inventory sheets and financial reports but they weren't rock bottom I mean the air was still free and the things that worked for us were 1000% full steam ahead and I saw some of you at Challenge Class 1,000 in San Francisco on May 2 which was a happy not so happy time if you've ever had anything like that in your life and who hasn't.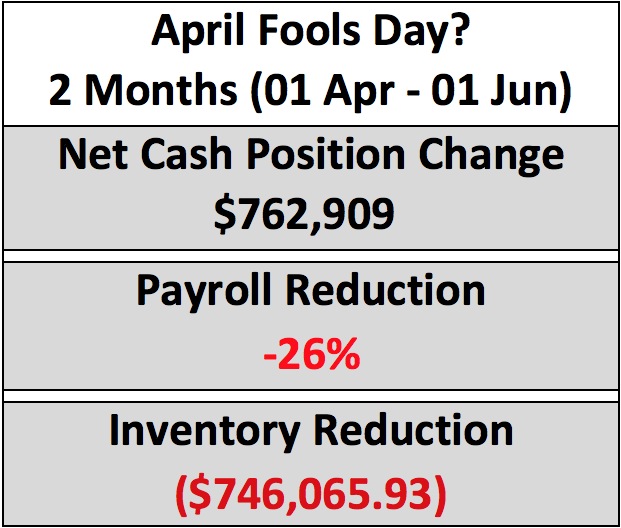 To all of you out there thanks for the support you had no way of knowing it was so vital, and thanks for showing up for our events and for buying some gear that's never cheap nor is it inexpensive, even at a discount. So-called happy endings are bittersweet sorta like the mission was necessary but it cost us all something and I don't have any excuses and the purpose of explanations is to not repeat the same mistakes. In two months actually more like 6 weeks we moved a lot of inventory, a lot more than say we do at Christmas, we cut payroll by 26%, we paid off a $500K loan (which had funded the slow moving inventory in the first place) and it's the basics of make more or spend less or both if you have to and we had to. Our cash position is good these days, the inventory we have is moving fast, and our DNA is strong with the team we have. And when you survive a massive threat you're all the wiser for it and we're lucky to have learned something in this process.
My goals for hangin' all of this dirty laundry in plain view are as internally focused as externally focused. New people will come into GORUCK's future to work and I'm always grateful to our people who spend so much of their time on something we believe in. But if you weren't here for this horrible chapter, if you didn't actually feel it in your gut it would be easy to assume it never happened, to assume things have always been good and will continue to be good but as with any friends or lovers in your life hardships today forge the bonds that keep you together through that dangerous place called the future. And this not so funny April Fools Day was the catalyst for a lot of wisdom in so far as failure is her muse and for good measure we learned to pick ourselves up and fight back and I'm proud of our team and that's winning in my book no matter what happens and I see now why a lot of places fail because it's really hard to keep fighting and the reason life is so beautiful is because it's short and it ends and you don't have much say as to when but you have some say as to how so focus on that.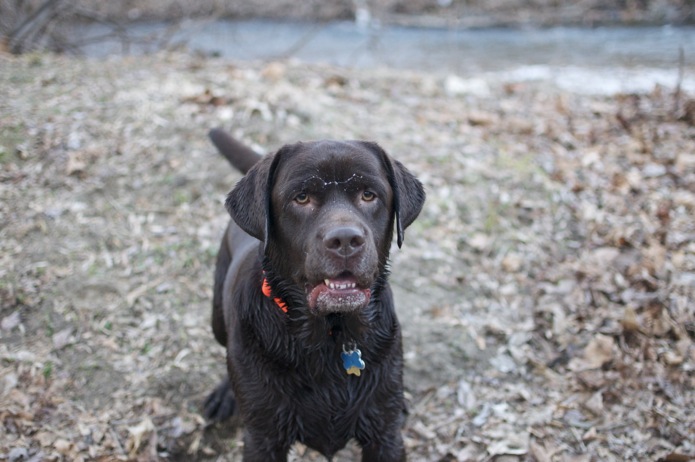 The take aways are pretty simple and AAR's (After Action Reviews) are vital to success but more importantly failure and in the context of an oldie but a goodie aka Java in Rock Creek Park waitin' with impunity here they are:
Monthly reporting is vital and it doesn't have to be complex – no matter what your size, make sure you have it in place. Focus on profitability, payroll as a percentage of revenue, inventory on hand as a percentage of sales, and your burn rate for deferred revenue aka when do you run out of borrowed money. This is basic math unlike forecasts which are based on funny I mean less proven math.
Trends matter and magic is not a system just like hoping for a bottom of the 9th grand slam rarely produces one.
Manage your own expectations. If you have something new it's best to sell out than order a ton and assume you're gonna sell everything. Selling out is a good bad problem having 14 months worth of Coyote GR1's is not. Especially if you have $2K in the bank and payroll still happens twice a month and people are on your payroll not just numbers in an excel doc and like I said forecasts are not proven so bet on them with caution.
Selective Absenteeism is no different than shirking and you owe more than that to your team. If you don't actually force reporting and look at your numbers on a consistent basis and make change happen based on them yeah yeah you're special like me and build it and they'll come and only the top line matters not the bottom line, but if you do this you're failing everyone because when leaders make bad decisions or worse yet no decisions people suffer and I know from experience this creates pain for everyone around you and it's your fault.
Layoffs suck. If you have to do a round make it count meaning don't almost lay enough people off – ensure the stability of your operation with one move don't make half a move and then hope it gets better. Once you do it, over-communicate to everyone.
One last note when hell descends Rule #1 still always matters so if shock and anger reign down keep 'em to yourself and don't forget that assaults require planning which is on you and the cooler you are the smoother it goes. And if you're still able to assault then you've got something to smile about and those who smile are living and sometimes that means one step at a time and tomorrow is not promised but who cares. To fight is to win so keep fighting as long as it takes with all you got.
As always, thank you for everything along this crazy ride and here's to that dangerous place called the future.