An often ignored aspect of packing is wire and cord management. Whether you are a digital nomad or just a recreational traveler, you need a solution to stash away your electronic accessories. When you've had enough experiences getting stressed out, fumbling with cables on a plane or airport, you'll know that a system to keep them organized can make or break your flow when traveling.
As a digital nomad, I'm very particular about my electronics and cables that go along with them. I carefully curate what I bring along and how I organize them. While I've kept my electronic accessories to the very minimum, I always put them in a dopp kit. There are many reasons why I insist on doing so: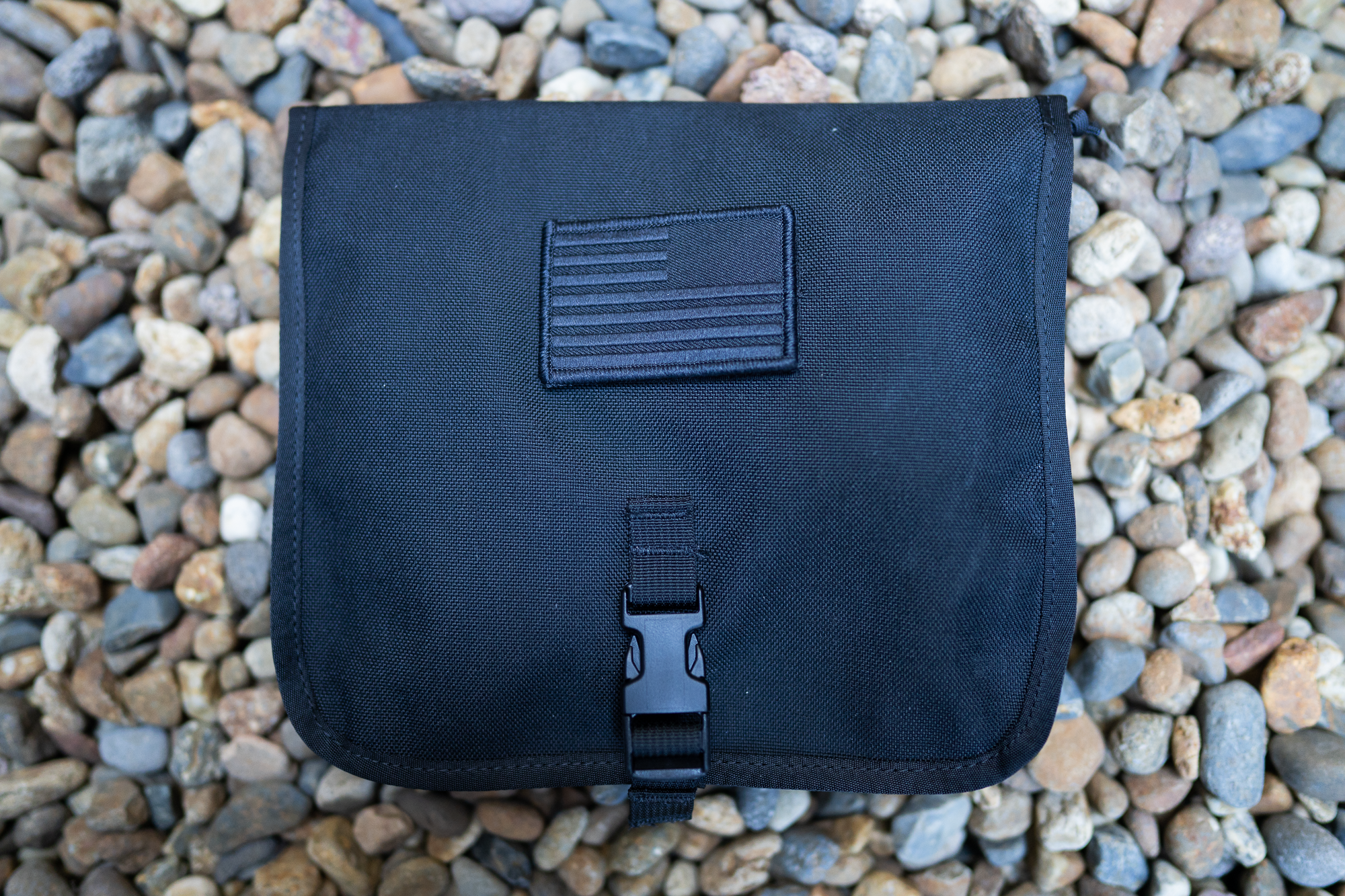 Work Faster
As a digital nomad and avid traveler, I'm constantly on the move as I work. Sometimes, it's hard to avoid an impromptu meeting and I have to get set up as quickly as possible. You can reach for exactly what you want because you know where everything is. This means you can both get started and pack up in a flash.
Less Fumbling
Have you ever try to look through your bag in a dark hostel room? I have. And it's no fun. Organizing your cables in a single package means that you won't have to try to find individual cables or chargers within the mess of the bag.
Better Protection
Cables and gadgets have a tendency to stop working easily, especially if they aren't high-quality ones. One wrong bend of a wire or one hard knock against your luggage and it'll possibly put you in a rut for the rest of your trip.
Why use the GORUCK Wire Dopp Kit?
This is where the Wire Dopp from GORUCK comes in. While most similar pouches can help you with the above-mentioned problems, there are a few features that make the GORUCK Wire Dopp stand out from the rest;
See all your wires and accessories at a glance.
While most wire dopps do provide some form of organization, the way the GORUCK Wire Dopp opens up flat allows you to see all your wires and accessories at a glance when you open it up. That way, instead of digging into each pocket to find what you want, you'll know where it is before you have to start digging.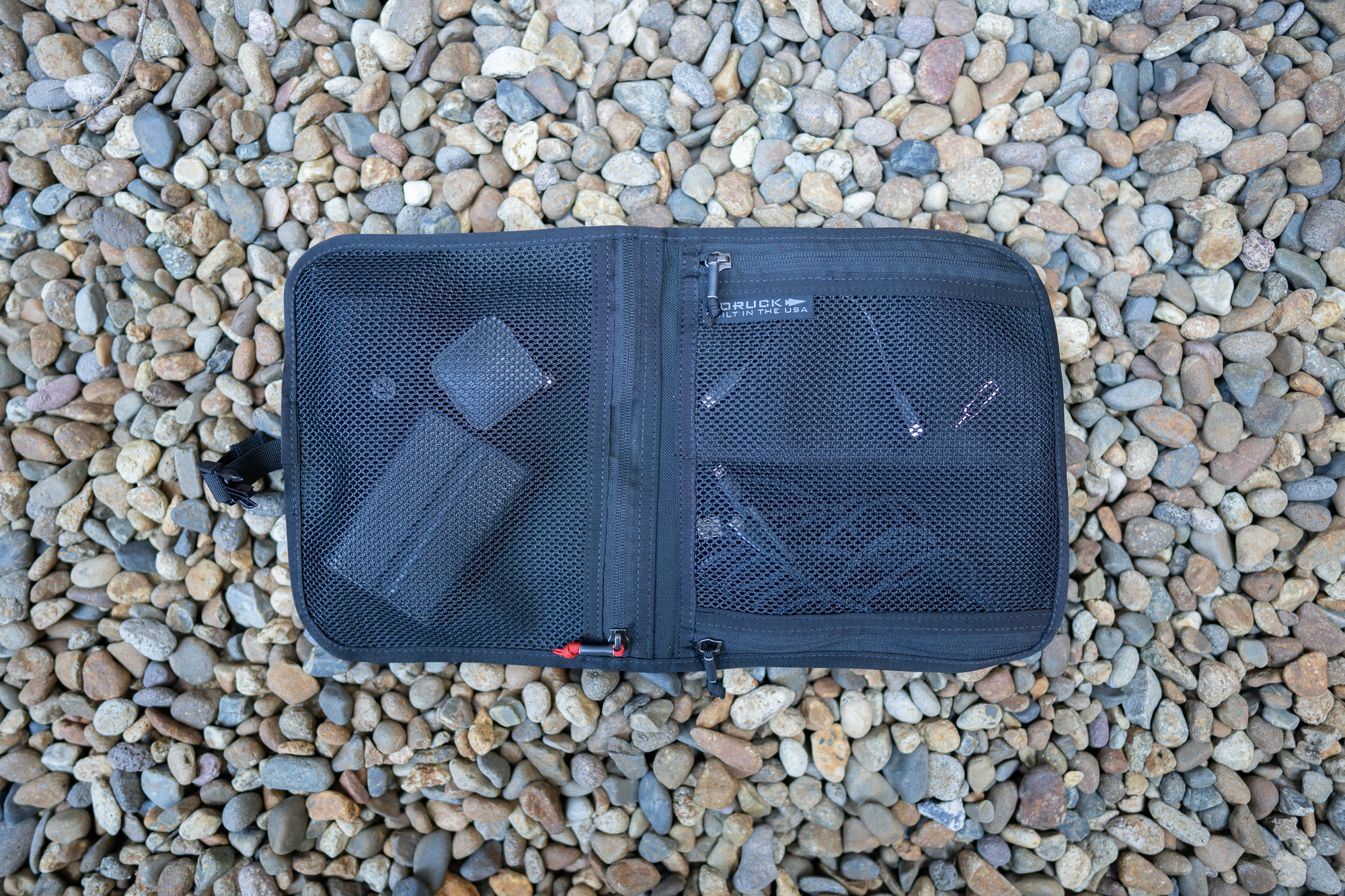 Slim profile for easy storage.
Unlike most wire dopps which end up becoming a lumpy package with your stuff in them, the GORUCK Wire Dopp is designed to stay flat. This means it can be slotted in with the rest of your packing cubes without creating awkward spaces that go to waste.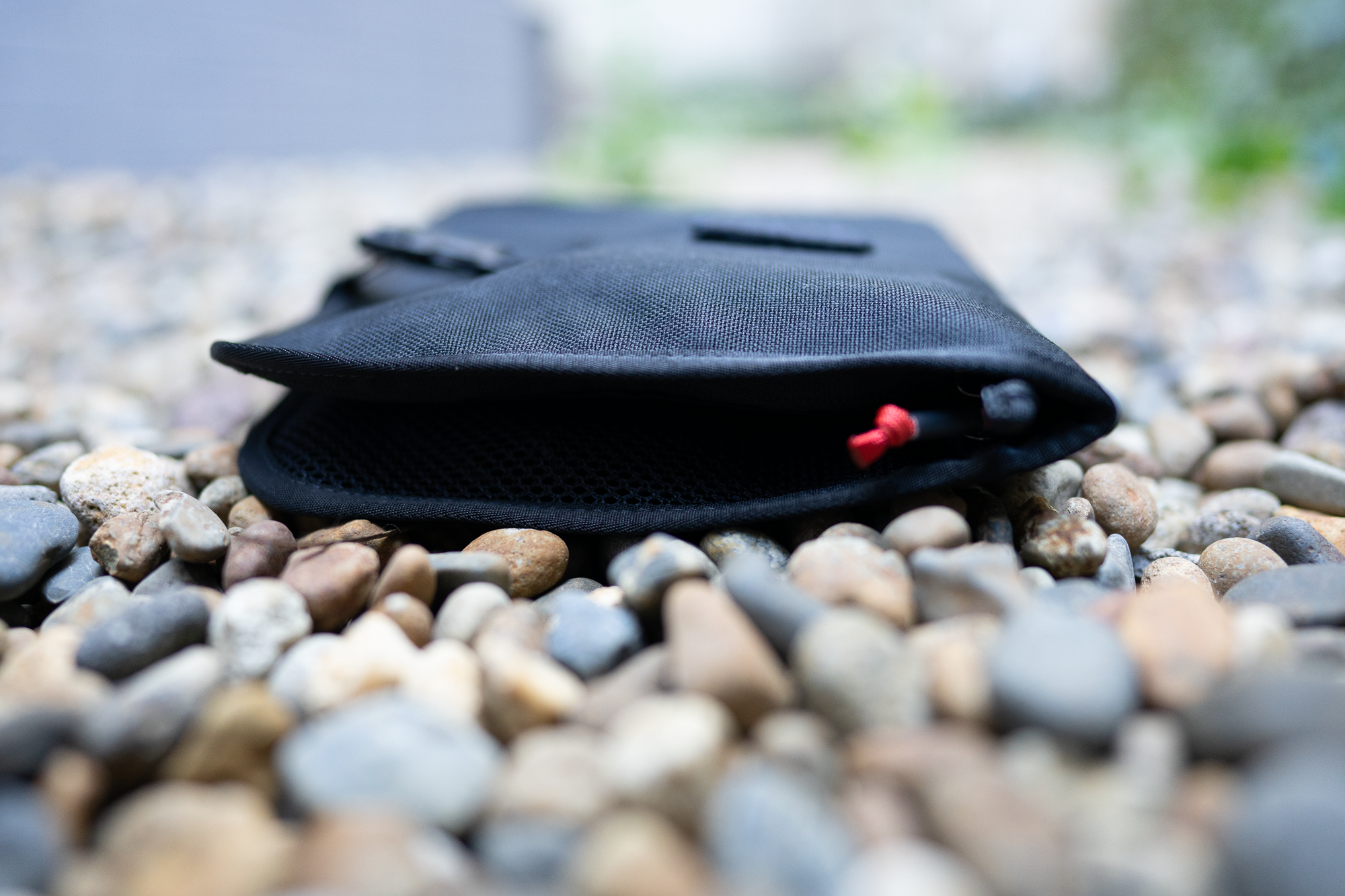 Highest quality materials.
GORUCK is not only made in America, but is known to use materials that are above and beyond, often suitable even for Special Forces missions. The GORUCK Wire Dopp uses an overkill of 1000D CORDURA, with YKK zippers which are considered to be top of the line in the industry. While it's unlikely for you to be in a situation that needs this level of materials, it never hurts to be able to have peace of mind. The parachute 550 Cord zipper pulls are also easy to grab when you're wearing gloves and your hands are freezing cold.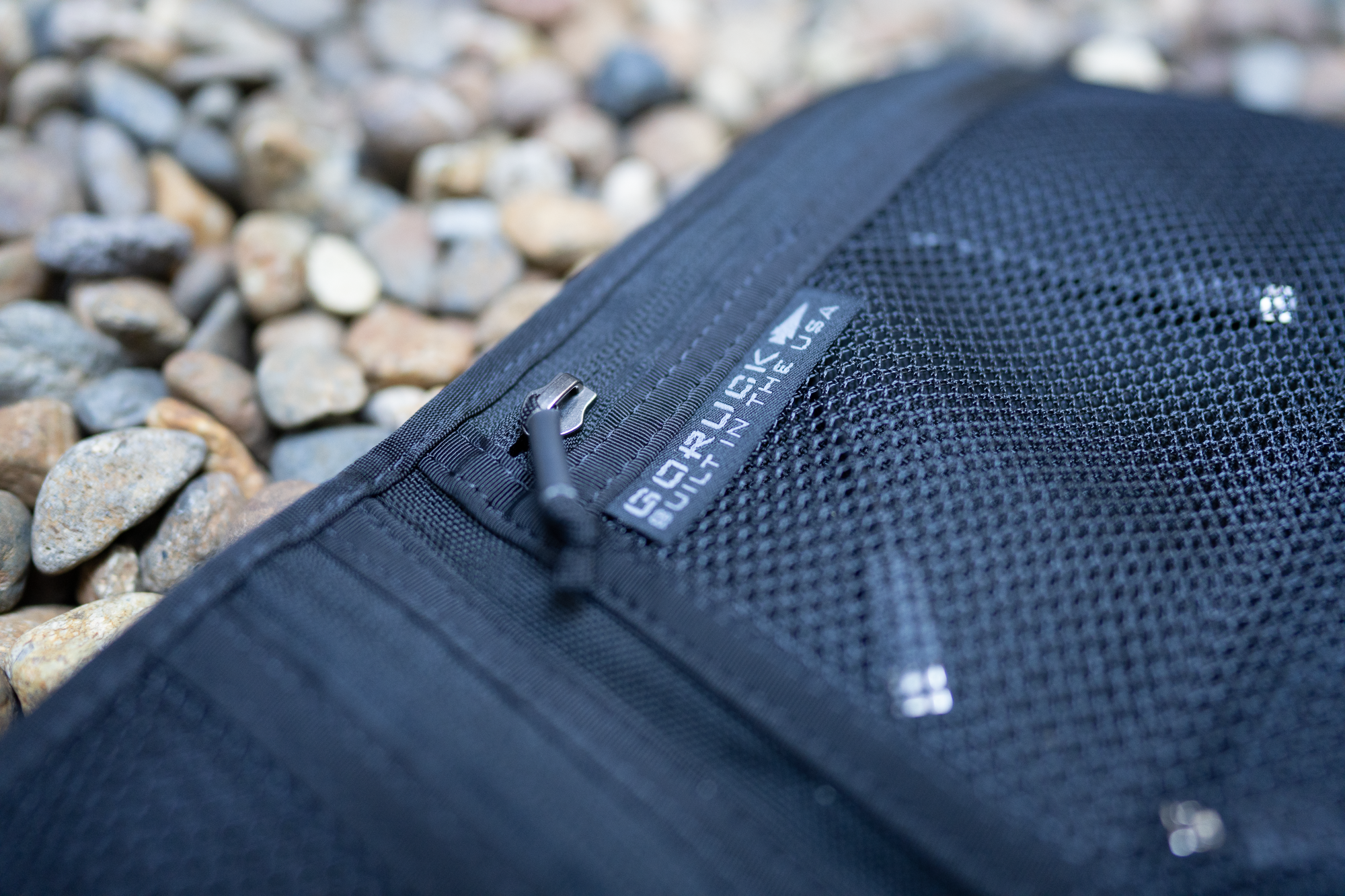 How I Pack with the GORUCK Wire Dopp Kit
Just having a wire dopp, no matter how good it is, isn't enough. Staying on top of your electronics and accessories takes discipline and careful consideration. 
After years working as a digital nomad, I've gotten packing down to a science. Here are a few tips that I personally use:
1. Go for a minimum setup
Having as little as possible means you have to pack very little. I've reduced my setup to the following:
61W USB-C Power Charger

USB-C to USB-C Cable

USB-C to Lighting Charger

Wireless Earbuds

Mobile External Battery
I did so by moving all my cables to the latest USB-C so I don't have to bring a different type of wire and adapter for each device. Also, challenge yourself to do without certain devices. Most of us actually need less than we think we do. 
Over the years, I've slowly eliminated the need for a tablet and a mouse. Less devices means less accessories that come with them.
2. Have a place for each item
Have each wire and accessory in a fixed pocket and put them back in the same place each time. I personally group them based on category, but you can organize them whichever way makes the most sense to you. This way, you know just where everything is just from muscle memory. This is especially helpful if you are trying to search for something in a dark hostel room.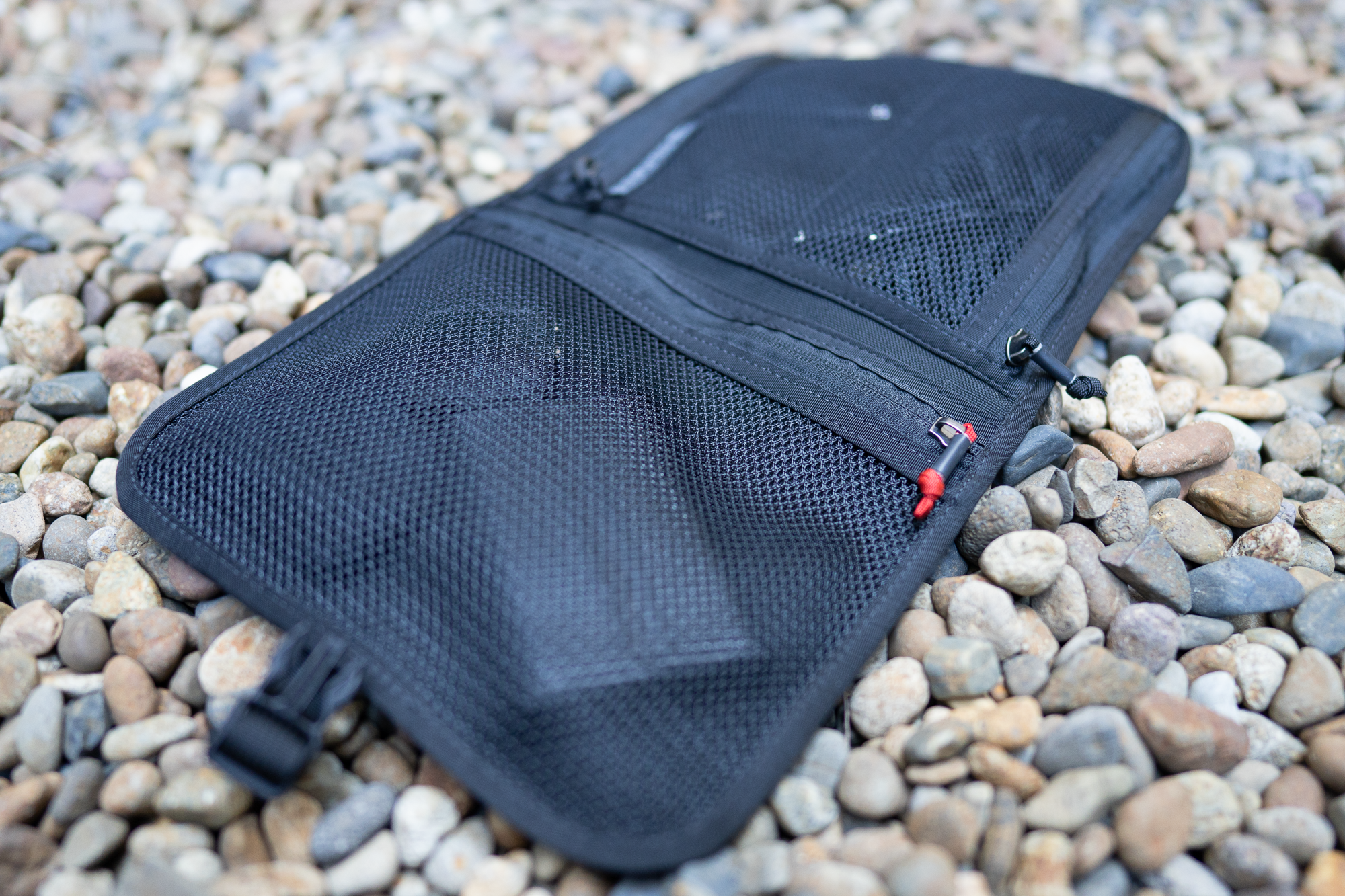 You can also add labels to each pocket if you need to, but because I've kept my setup pretty minimal, I haven't found the need to do so.
3. Organize Wires within the Dopp Kit
I usually like to have another layer of organization within the dopp kit. This is just bundling up the cables with some cheap velcro ties before putting it in. This will help prevent tangles within each pocket, especially if you are the type that has many cables.
Another strategy I employ is to go for the shortest length wire possible. For example, my USB-C to Lightning cable is just 0.3m! This helps me fight the urge to fiddle with my phone before I sleep. Always go for the shortest length you can get by with. 
Conclusion
The GORUCK Wire Dopp will help you master the mess that is your cables. While it takes discipline and careful curation to achieve a high level of organization, it's much easier with a superior wire dopp like the one from GORUCK.
About the Author
Alex Kwa is an avid traveler who believes good travel gear should have both form and function. He writes product reviews on durable and stylish travel goods at alexkwa.com
---
Featured Gear: