Surprisingly I gave my dad more than an hour's notice that I'd be coming to town and he said I got tix to Buddy Guy do you wanna come (1) who's that and (2) of course.
Little did I know what you can learn at a night of live music which apparently is like a grown man's version of a kid and a hot stove.

First off, summer weather this year has been awesome and anytime outside is good time and if you show up in trail to the show like I did the first round is on you just assume they're ready.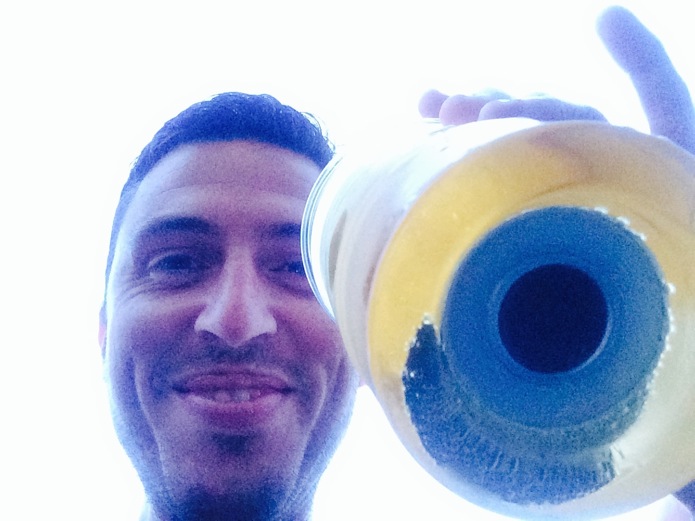 And when it came time to upgrade those plastic bottles to cups the lady at the counter said something about don't press up on the bottom of them but I didn't think I heard her right even though I did I basically said that's the dumbest thing I've ever heard don't press up on the bottom of the glass.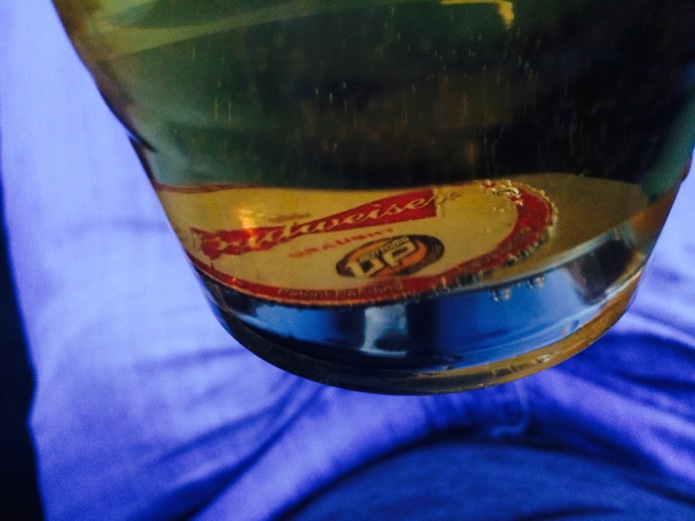 So you can guess what happened next but not till I got back to my seat and we were waitin' for Buddy to come on stage. Of course I pressed it up and of course the beer came flowin' the wrong way I'll do that once this lifetime and I just did it.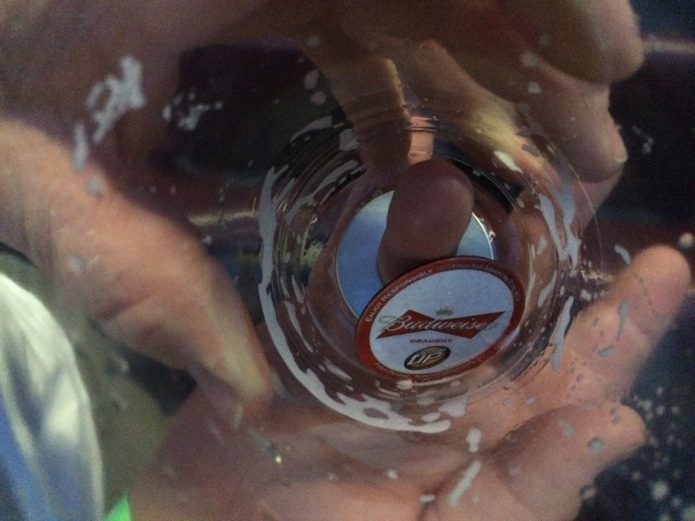 So that you might learn from my mistakes, I give you proof of the up pour and proof that magnets do in fact work like magnets even at the bottom of a Budweiser.

My dad's all smiles thinking not so to himself you're an idiot she even told you not to do it and of course he was the wiser of us and I have a lot to learn but first things first I have to learn how to go get another beer and not spill it on myself. And dad's like "Utah gimme 2!" that's a Point Break reference for all you Swayze lovers out there and if you haven't seen it go see it that's my wisdom to the world at the ripe age of 35 and can't not spill beer on myself.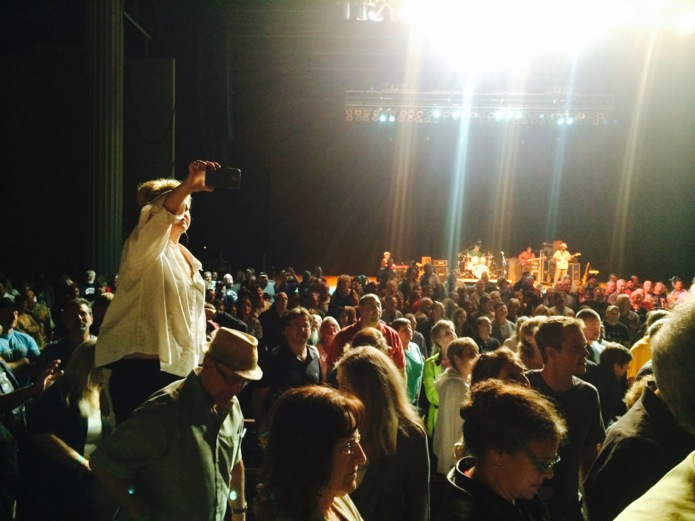 Anyway here's what I learned from the show.
Buddy Guy is in the Rock and Roll Hall of Fame and legends are so for a reason and it's not because someone else produced their one hit that they toured on for a hundred years.
If you're 78 years and you say you don't give a shit about the rules, people will believe you and you can get away with it. Respect.
Getting out into the crowd is an awesome idea and the longer the lap you make the happier everyone is and don't forget to smile.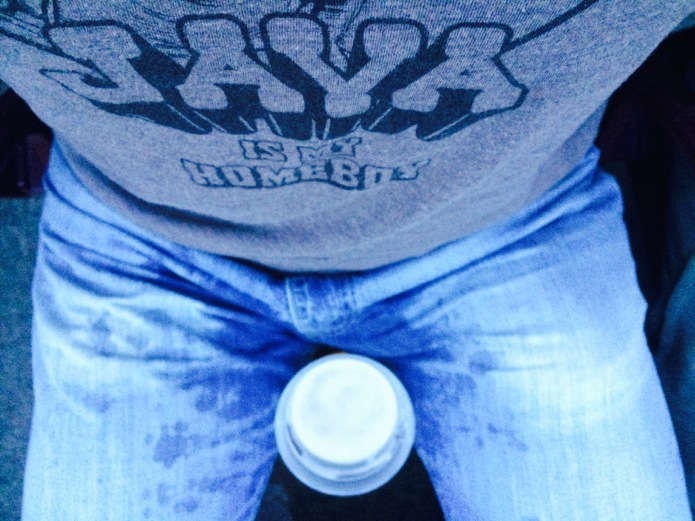 Oh yeah and I also learned that beer does dry just fine and while it's doing that just soak in the tunes on a perfect summer night.
If you can check out Buddy Guy, do it. And don't stick your finger up the bottom of your beer that doesn't end well and if I had it to do all over again I wouldn't change a thing humility is not the enemy and even if my pants weren't wet I probably woulda done something else stupid to laugh at I'm sure that's next time I don't say no to whatever dad wants to do.