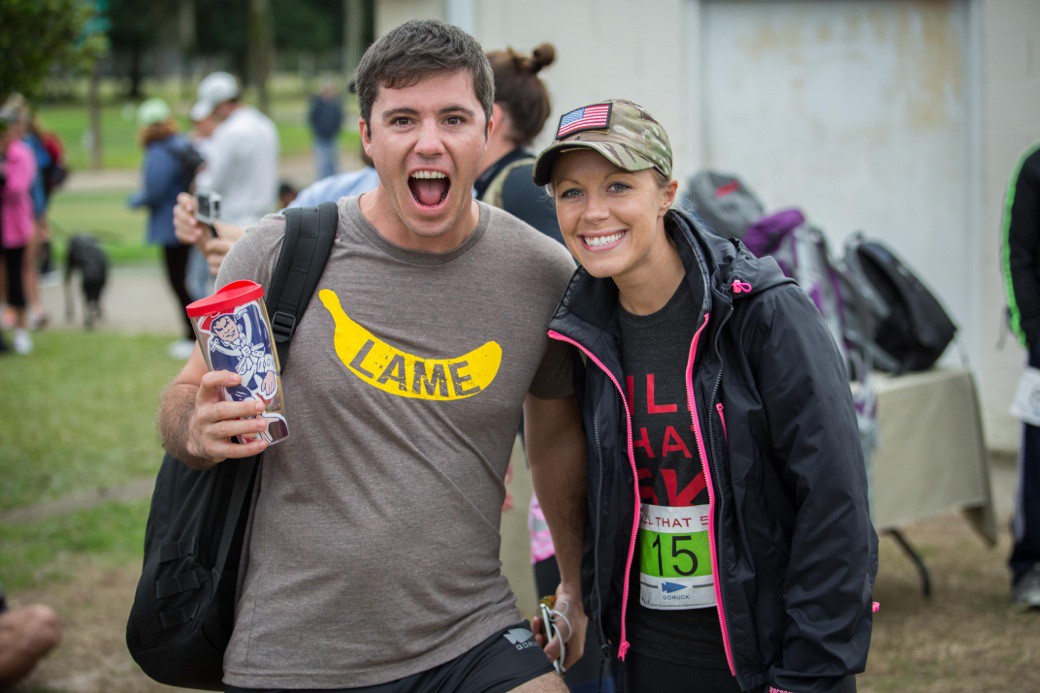 Garrett vs. Val panned out about as well as Dan vs. Dave in those Olympics. In a Blame Garrett and Beat Val kind of way, though. She crushed it, won the female division, and set the fastest time at a Kill That 5K … wait for it … in history.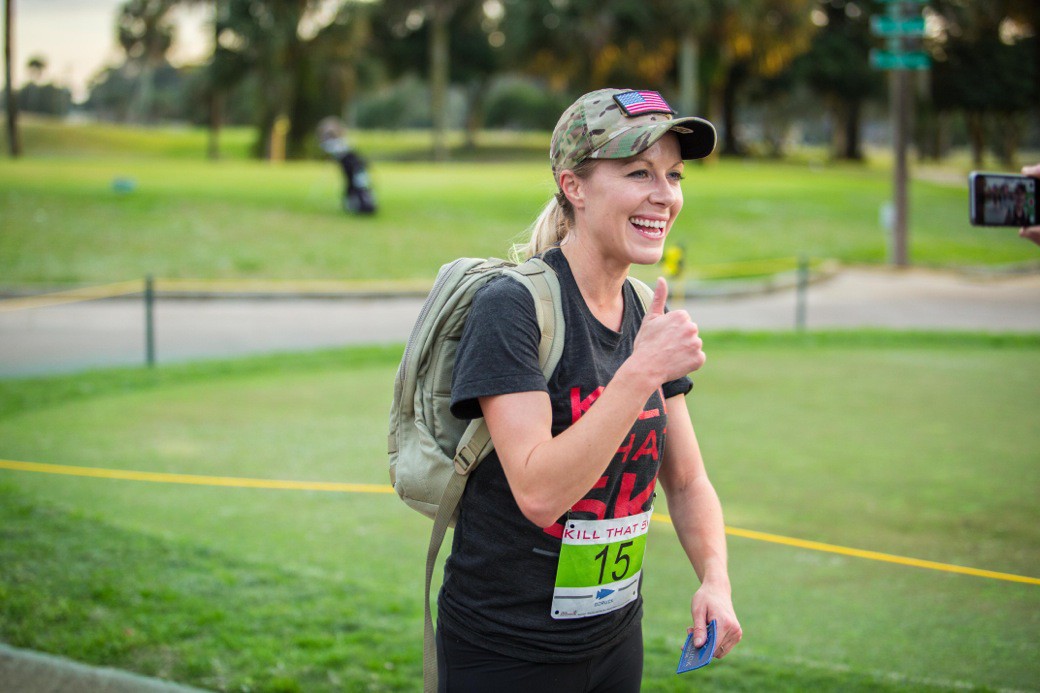 What's not to love about Val and 22:46 took home the gold patch in the female division. Bam!
Val at Finish Line weigh in. Her ruck was heavier than it had to be, meaning it was 21.43 lbs. Finish line weight for the Female Division is 20 lbs.
Yes, she'll be defending her Kill That 5K title in Tampa. Yes, she'll probably drink 18 beers after that victory, too… or will someone Beat Val? … we'll see.