Tribe Kids: Seek Possibilities
This month we "Seek Possibilities," by reading two amazing books that talk about how each human is important and unique in this world, and that they are capable of anything! First in "Maybe," by Kobi Yamada, we learn that there is endless potential in all of us. Then in "The Impossible Climb: Alex Honnold, El Capitan, and the Climber's Life," Mark and Hampton Synnott prove that this is real by telling us stories of amazing rock climbers and mountaineers, and how they performed feats that were once thought impossible.
Just as we discussed setting goals and breaking them down in January, this month we reinforce this and challenge our children to set small goals, make those actions habits, and then build on those to achieve bigger goals. Establishing the skill to break goals down into smaller pieces will serve our children for life. As they grow and set larger goals, the process remains the same: set a goal, break it down, do small things everyday to reach that goal. Our children are capable of BIG things, they just need our guidance in reaching those milestones and our encouragement along the way.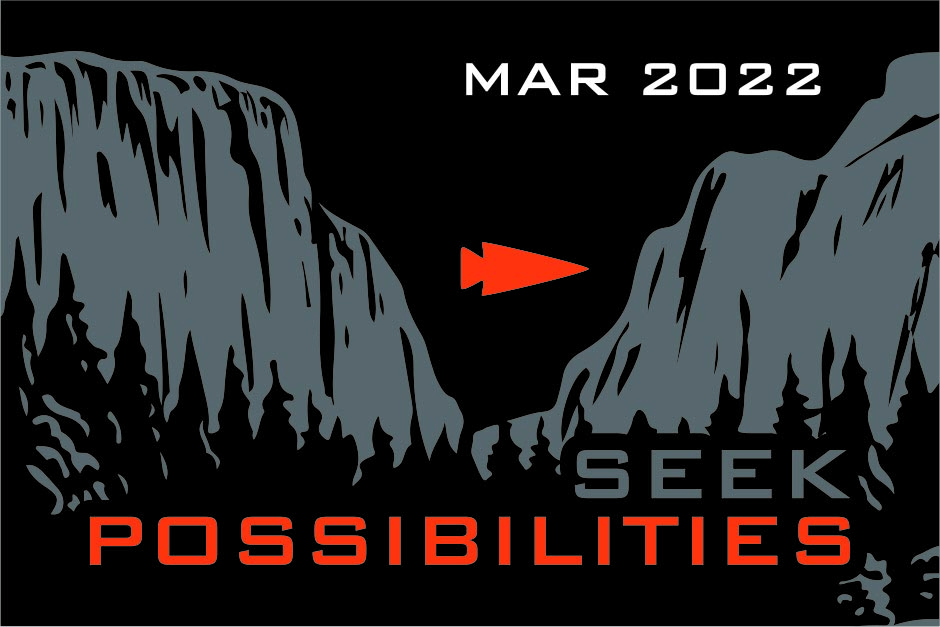 Workout A:
Ruck 2 miles, 2 times this month!
Grab a grown up and a friend and go for it.
Workout B:
March Workout for Kids 8 and Under:
"Imagine"
Buy in:
1 min downward dog, lift R leg :30 secs/lift L leg :30 secs
+
AMRAP in 5 min:
10 walking lunges
10 overhead presses with ruck (unweighted)
10 burpees over the ruck
+
Buyout:
1 min deep breathing
March Workout for Kids 8-12 Years Old:
"Imagine"
Buy in:
1 min downward dog, lift R leg :30 secs/lift L leg :30 secs
+
AMRAP in 7 min:
20 walking lunges (hold ruck OH)
10 overhead presses with ruck
10 burpees over the ruck
+
Buyout:
1 min deep breathing