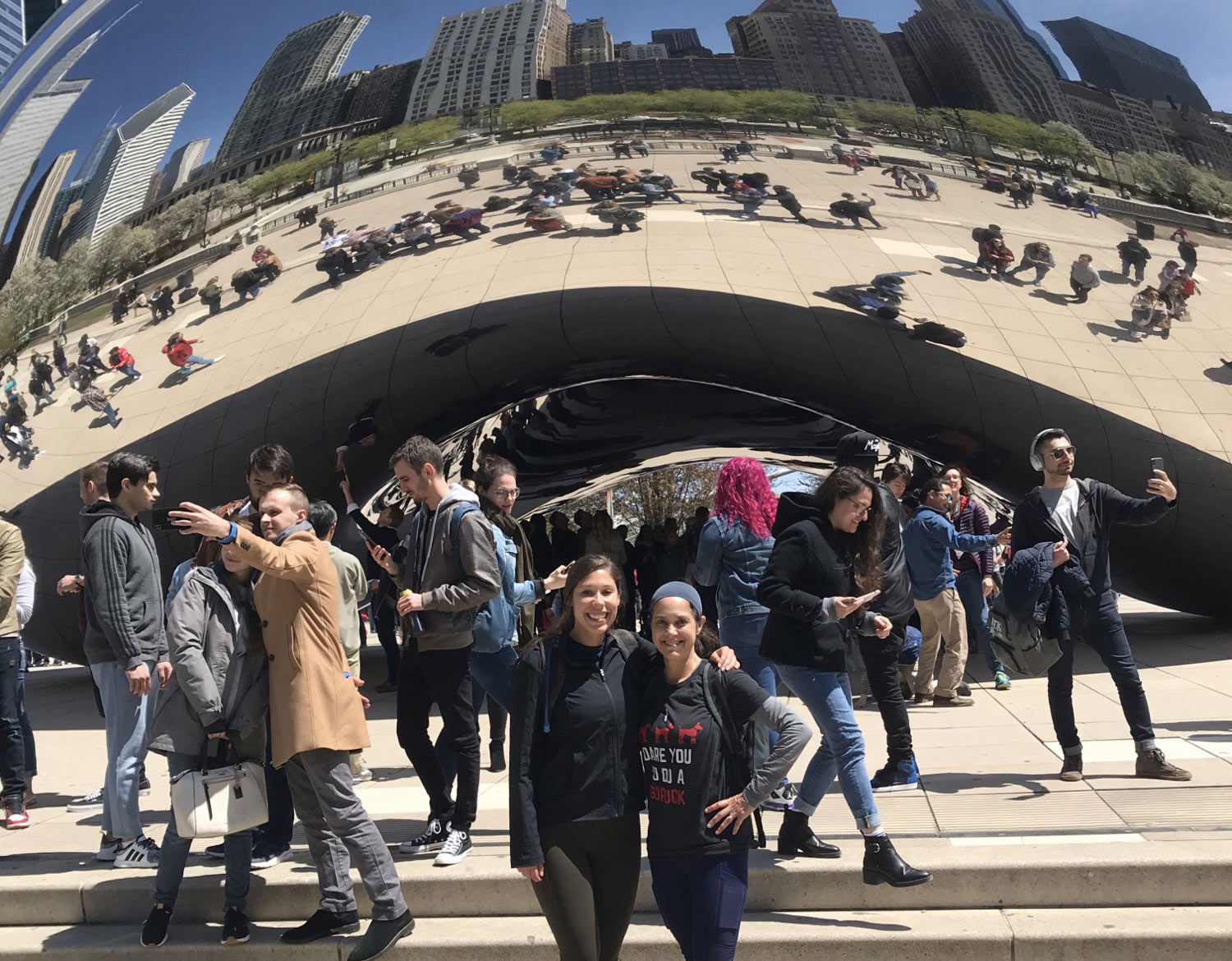 1 mile down, 11 to go. 1 down, 11 to go. *Clap, Clap*
That was our cheer every mile for the entire Star Course 12 miler. And no, it wasn't annoying by the 12th time.
I introduced my mom to rucking a few years ago when we did our first Light Challenge together. Since then she's dove in head first and "embraced the suck." She's been rucking on her own a lot but has been itching to do another event together. Finally, we settled on the Star Course 12-miler in Chicago. We were both excited about the distance being manageable and the time cap being under five hours.

I flew up from Florida to stay with my parents for the weekend in the burbs of Chicago. Usually when I'm back in town for a few days I'm running around like crazy trying to see as many friends and family as possible. And this weekend was no exception. Needless to say, I was looking forward to getting outside and spending a few hours rucking with my mom, no interruptions.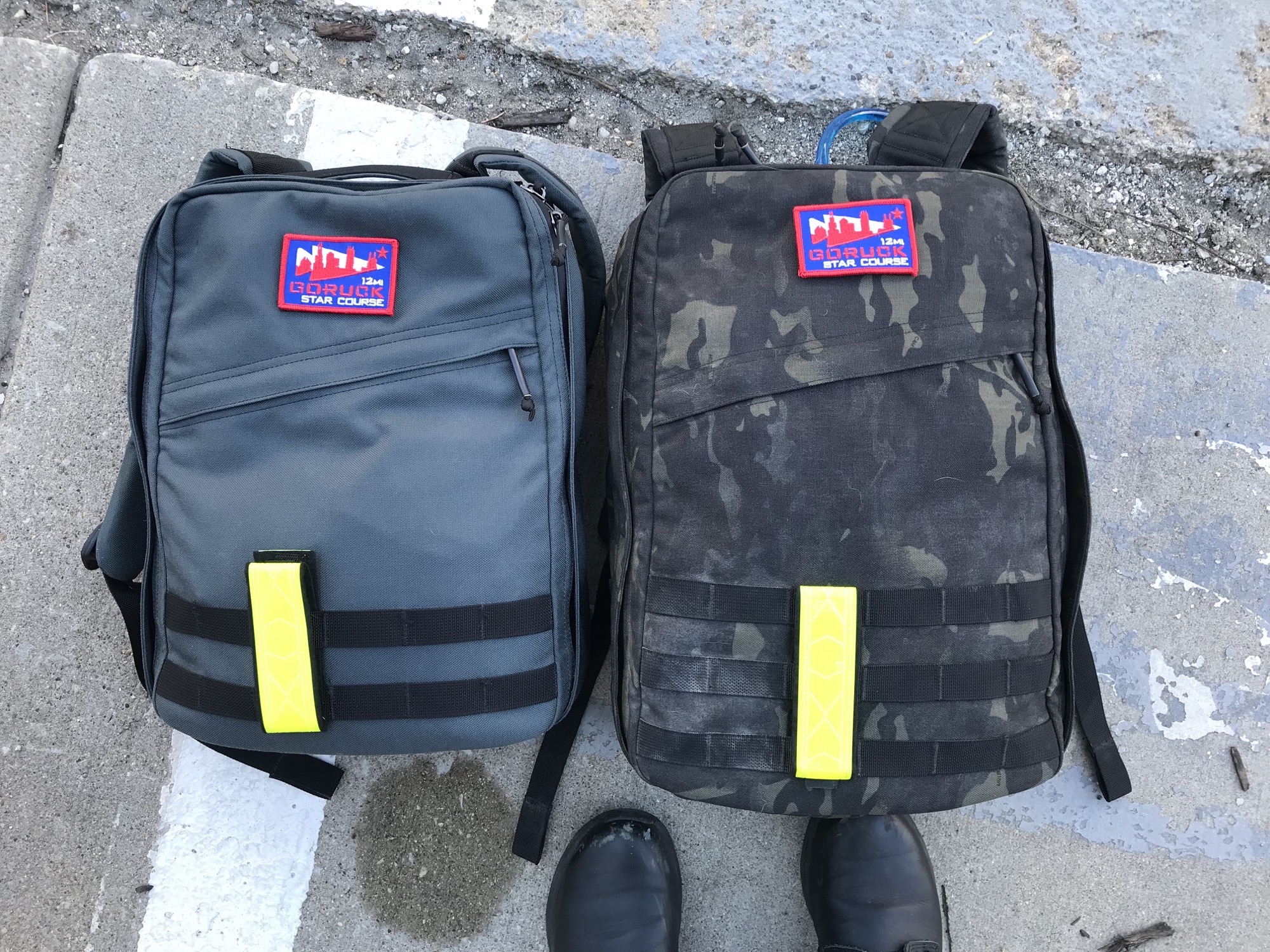 Friday night we planned out clothing and packed up our rucks. After complaining about the "cold" 50 degree weather, and getting made fun of for becoming a Floridian, my 20L Rucker was packed out with my Simple Windbreaker, 10LB Ruck Plate, Hydration Bladder, snacks and extra socks. 
Saturday morning we show up to the start point on Goose Island, rucks on our backs and MACV-1 boots laced up tight. I've got the classic Black Leather and she's got Coyote Suede. First step is ruck inspection, so we open our rucks for the Cadre to check our weight. I peek over at my moms ruck: 
"Mom, are you seriously going to Ruck 12 miles carrying that wine?"
"If I don't carry it, I don't earn it."
And with an eye roll and a laugh, we zip up our rucks. We get our list of waypoints and have a few minutes to plot the points and plan our route before stepping off. A few minutes later our conversation goes a little like this:
"Shit, I can't figure out how to get the fastest route? Is this hitting all the points? I should have tried out this app ahead of time…"
After a little argument we figure it out and set off towards our first destination. We are already laughing by the time we get 1 block away. We set the goal of finishing in 3 hours. That means an average pace of 15 minute miles. Our strategy is to ruck shuffle for a few minutes, walk for a few minutes. And always ruck shuffle across the street to make up for the time waiting for a light. 
We hit point after point, taking and posting our selfies all along the way. The Art Institute, The Bean, the Water Tower…  We wanted to get all of the short points out of the way first then leave the furthest one for last. That way we could track our pace and speed shuffle a little more at the end if needed. 
6 miles down, 6 to go.
Before we head out and back to Wrigley Field we need a little pick me up and we grab the snacks out of my ruck. Ugh, a shitty fruit bar? The only thing I want in the world is peanut M&M's. So we pop into a Walgreens quickly and grab the essentials: some chocolate & the red noses for charity. My mom forces me to put one on and take selfie. Who knew, even as an adult your parents will find a way to embarrass you. 😀
Sock change and some chocolate down and we are ruck shuffling towards Wrigley. Wait, I'm finally hot enough to shed my windbreaker, but no time for stopping. We laugh as I make my mom carry both of our rucks so I can change. Selfie for proof that she is a badass. We near Wrigley Field, and lucky for us there's a Cubs game today and the streets are packed. Bars are swarmed with red & blue and with my Cubs hat on, I've never been so happy to be rucking through my favorite city.
We dodge through the people and take an awesome pic in front of the stadium. Now just three miles back. Each bar we pass is calling our names. What's just one shot of tequila? It took no convincing from either of us.
11 miles down, 1 to go. 
We quickly finish our final mile fueled by tequila and are all smiles to be earning our patches. Cheers with our mini wine bottles (aren't we glad we carried them the whole way). I can't even remember what time we finished in, because in the end that wasn't important to us anymore. But, no surprise, my mom was the one pushing us to ruck shuffle more the entire way. And each time we laughed as she jokingly yelled at me to go faster.
TLDR; go do a 12 miler with someone you haven't spent time with lately. Your mom, your brother, your aunt, a friend. There is no better way to spend a few hours than rucking with someone you love.
Star Course events are now on sale! Use code 'STAR30' at checkout. Find an event near you or plan a fun trip!