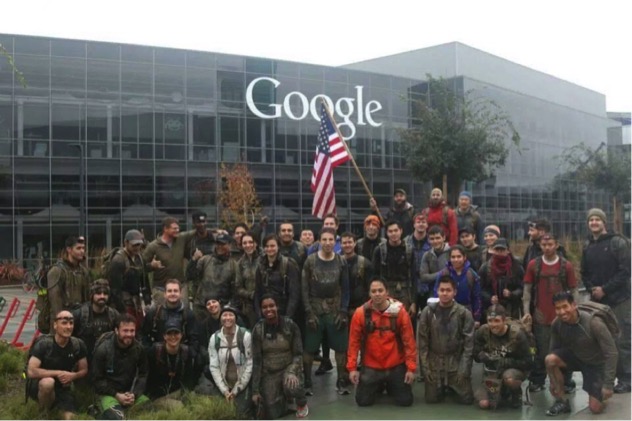 GORUCK Events Map & Google
We made some friends at Google, showed them some mud and some teamwork and some leadership lessons. It happens old-fashioned pre-Google style at GORUCK Events which means no watches, no computers, no iPhones, and no Search except for hey take your team and go grab that log and no Results except hey this might be hard but it's not about you, it's about the people to your left and the people to your right.
To date we've led 2,425 such events and the team is always the process and the team is always the outcome.
But yeah yeah in this case hence the story Google called back and said thanks that was awesome and here's some feedback for you: the Events map on your website sucks have you ever heard of Google maps?
And indeed we had and now, finally, you can easily search our 859 GORUCK Events all over the world thanks to our muddy rucker friends at Google.
If you don't know where to start but you're looking for a real Challenge this year, a good place to start is the GORUCK Challenge.