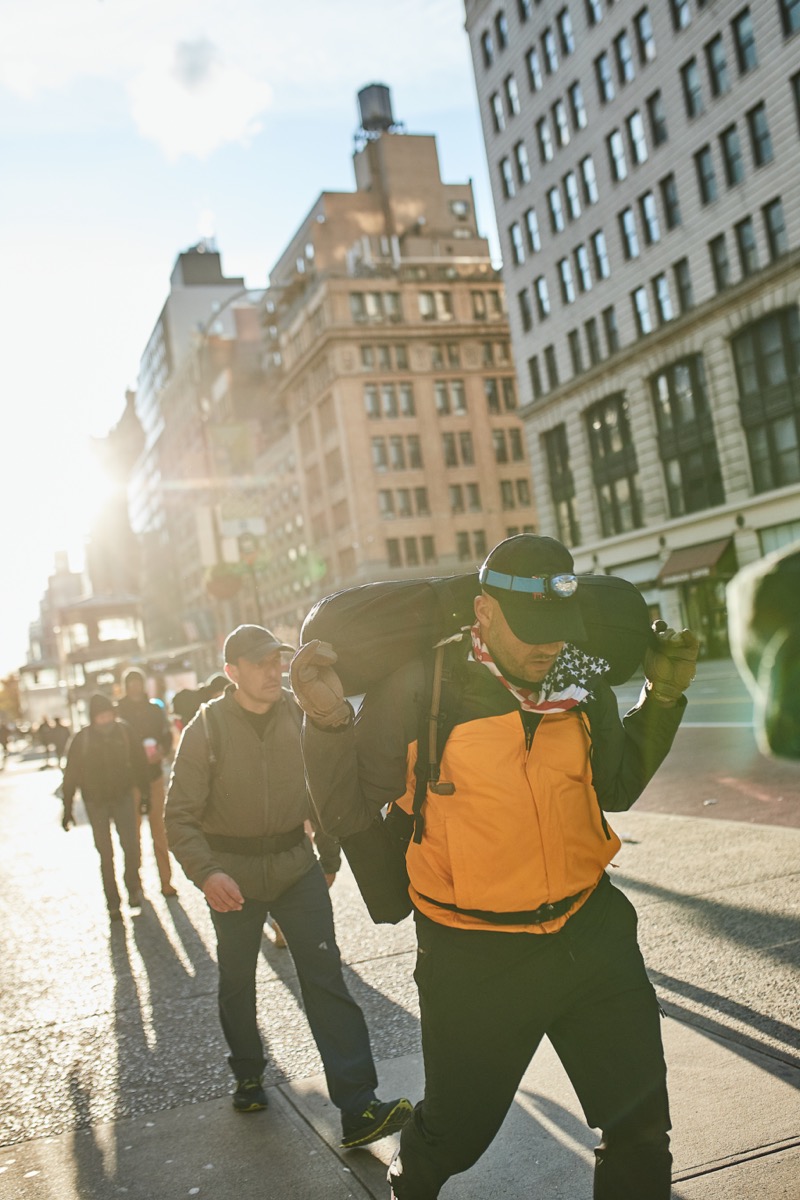 Why did you start rucking and what do you get out of it now?
I found GORUCK through my work a couple years ago but wasn't motivated to participate. I signed up for an event with my boss but didn't even make it to start the Welcome Party. I did not train and didn't even try. However, it always bothered me.
Last year I lost two family members which hit me pretty damn hard and I fell into a depression. I started getting miles in to get out of the house and immediately felt better. I even started feeling the rush of endorphins during my rucks. Once I started recording single rucks above 20 miles I began understanding more about myself and the city I was rucking in.
What I get out of rucking the most is a chance to be healthy, lose weight and feel great doing it. Rucking has helped me be less anxious and cured my depression. I have learned to be more patient with myself and helped me take care of myself better.
What do you love about the GORUCK community and why?
I love the supportiveness and family environment. I also like how there are many levels of physical ability yet everyone is on the same team. I have seen people excel and change for the better. Seeing my friends excel and become better versions of themselves has been extremely rewarding.
I am proud member of the Big Apple Area Rucking (B.A.A.R.) club here in NYC. What I love most about my club is that I can summon a fellow "weirdo" at any time, usually the weekends, who will put in miles with me.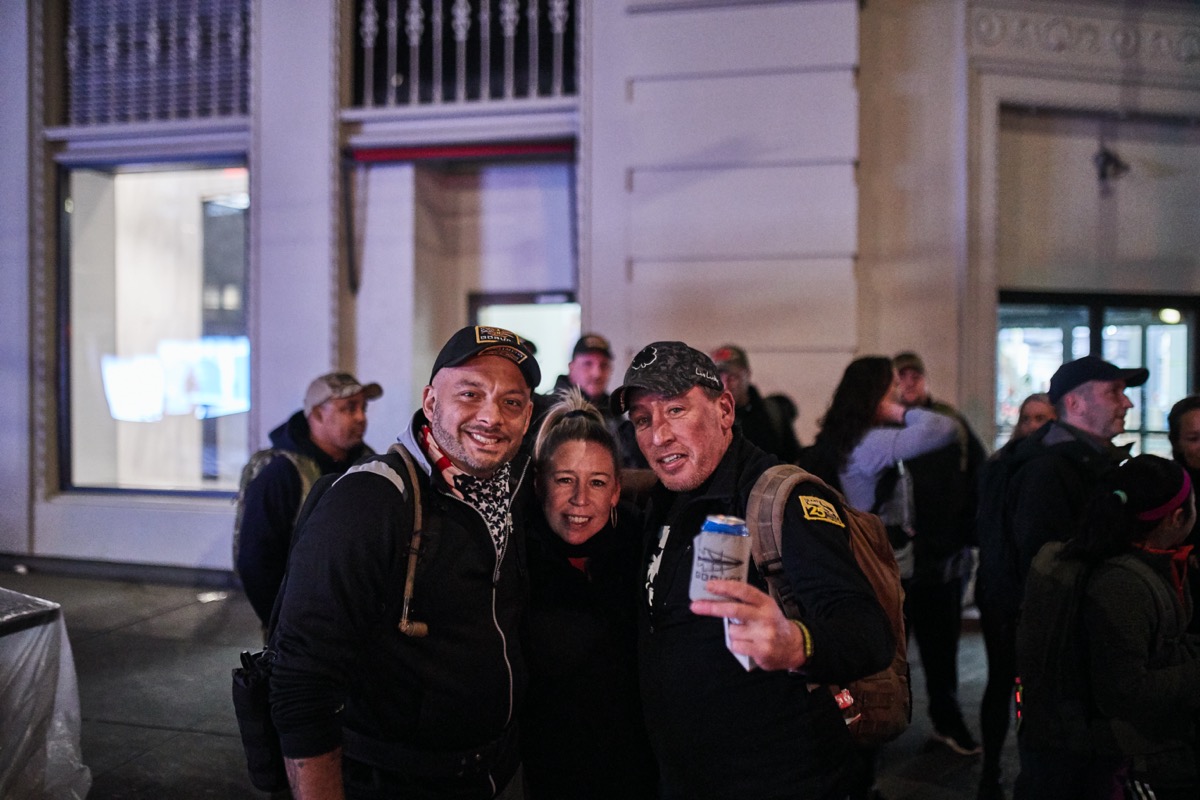 What is the hardest thing about GORUCK events?
The hardest thing about GORUCK events is signing up. The basic challenges are the combined physical and mental trials you go through during the events. Learning to work with a team in a short amount of time can be challenging yet rewarding as well. We bond in the suck and we succeed together to overcome.
My first event was the Star Course 50 miler in NYC. We trained and trained. We put in miles, lots and lots of miles, rucking all over the city. When it came time to ruck the actual course I was nervous but felt almost at ease knowing I trained as much as I could. The course was difficult and strenuous. I wanted to give up at one point but when we came over the Brooklyn bridge and saw the sun come up, I knew we were where we needed to be. At the end when I saw the GORUCK tent, the most overwhelming feeling came over my body knowing I was about to finish. Our team goal was to finish in 18 hours but we literally came in 5th place at 13 hours. We had Cadre Igor and Cadre Mocha Mike – two of the best. At that point I had became hooked.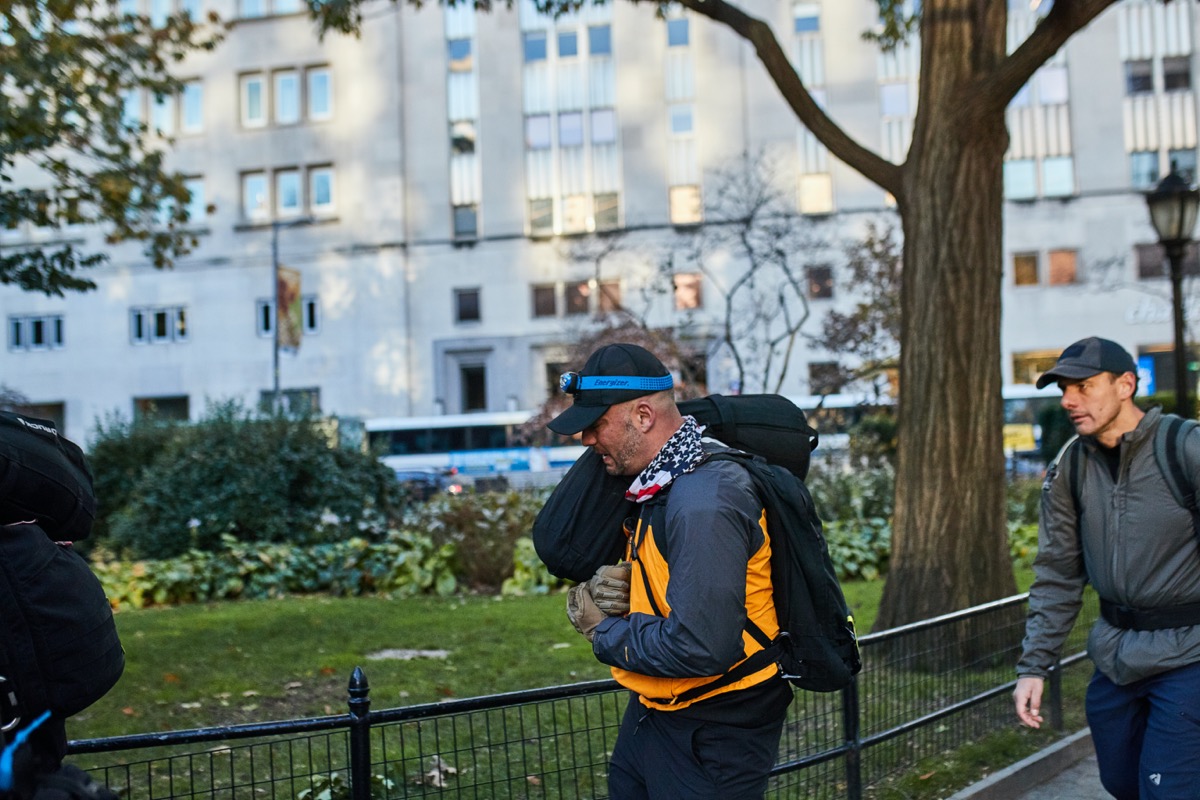 What is your elevator pitch for GORUCK/Rucking?
Rucking will change your life. You will get outside. You will get to know people.  A lot of people. You will get to know yourself. All you need is a pair of shoes, a ruck, some weight and you. There is nothing stopping you. The hardest part is signing up. Teamwork is the best work and you all do it best. Keep the standard in mind and keep reaching for better. Rucking is a lifestyle and if you remember your "why" you will continue to do better.
– Victor Bohm
Victor's Favorite Products
I use my Black 26L GR1 for all of my workouts and events. I recently purchased a Forest Green 25L Rucker that I have yet to break in. I also love the sandbags for training and I loved my Tac Hat to show off all my patches!
---
Featured Gear: