SELECTION 018 – PART 2
The quiet passes and the storm is here. The dubiously named Good-Bye Party at GORUCK Selection is 4 hours. Not a minute less, not a minute more. It's loud, it's intense, it's stressful. Tonight, it's a low of 39 degrees. Up the hill down the hill in the water rucks over your head on your belly on your back on your feet push up position roll left roll right on your feet top of the hill and back.
It pays to be a winner on your mark get set go.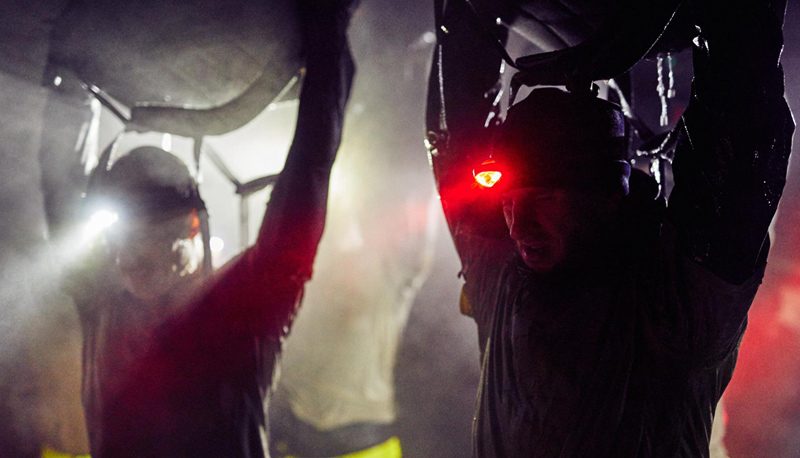 In my dad's backyard, the fire is warm, the burgers are just coming off the grill, and the beer promises a more civilized experience.
Meanwhile, the participants who are still in it are low crawling, dragging their 55 lb. rucks by their side. "If the participant in front of you is too slow, dominate them." The Cadre rotate and flow, picking off the wounded gazelles one by one, a dance of destruction passed down through the Special Forces communities from which we hail.
At first light, only 4 participants remain.
And the easy part is over. They still have to face the same 7 Cadre, and the miles, and the weight. The first of many iterations of the Devil's Mile is slotted. Pick your sandbag up, toss it forward. Pick it up, do it again. It's a mile around the soybean field, and they don't know how many times they'll do it.
It pays to be a winner on your mark get set go.
Alex and Patrick call it a day, one after the other. They're soon by the fire, the Cadre are explaining how well they were doing. In that moment, they thought they couldn't go any further
At the 24 hour mark, 2 participants remain.
Part 3 here.
Roster 035: "I passed Selection the day I signed up for it."