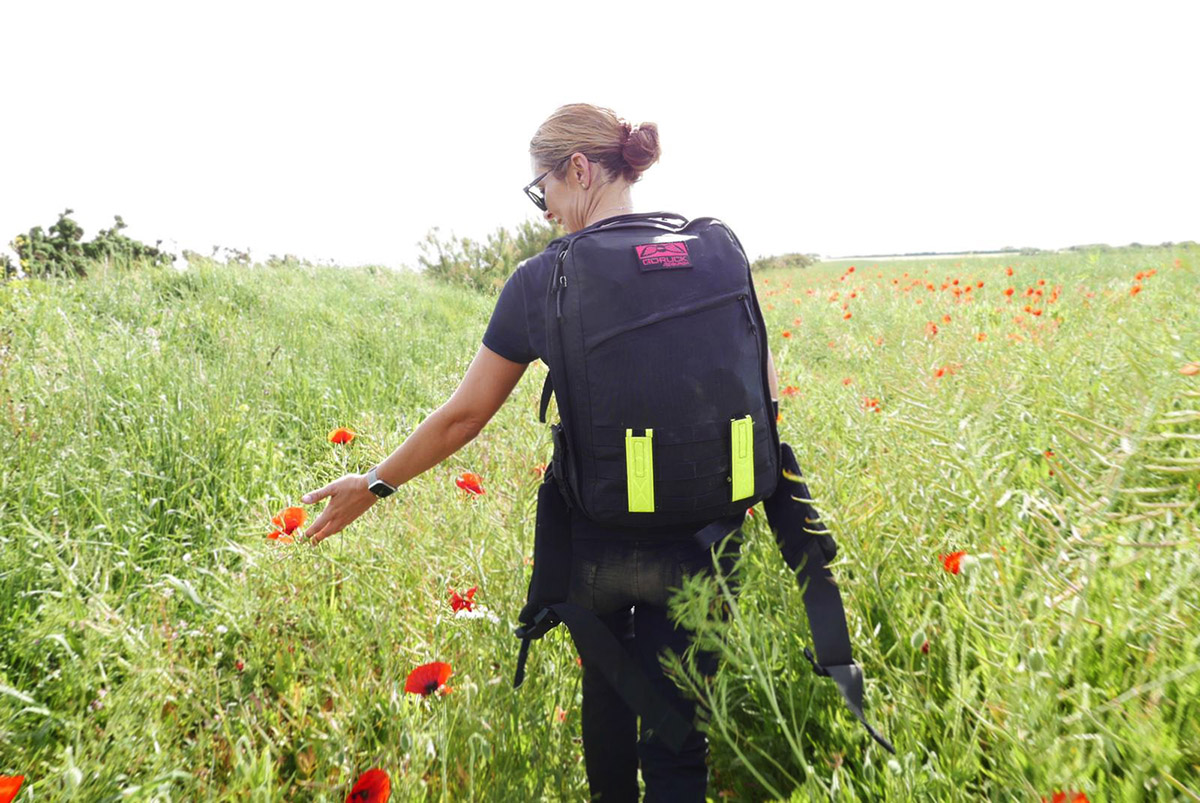 Sometimes experiences don't live up to our expectations. And sometimes they go far beyond what we could have imagined.
The 75km of the Normandy Star Course did not disappoint; it transcended. The build-up and excitement and then being able to do something difficult on these hallowed grounds overwhelmed my emotions.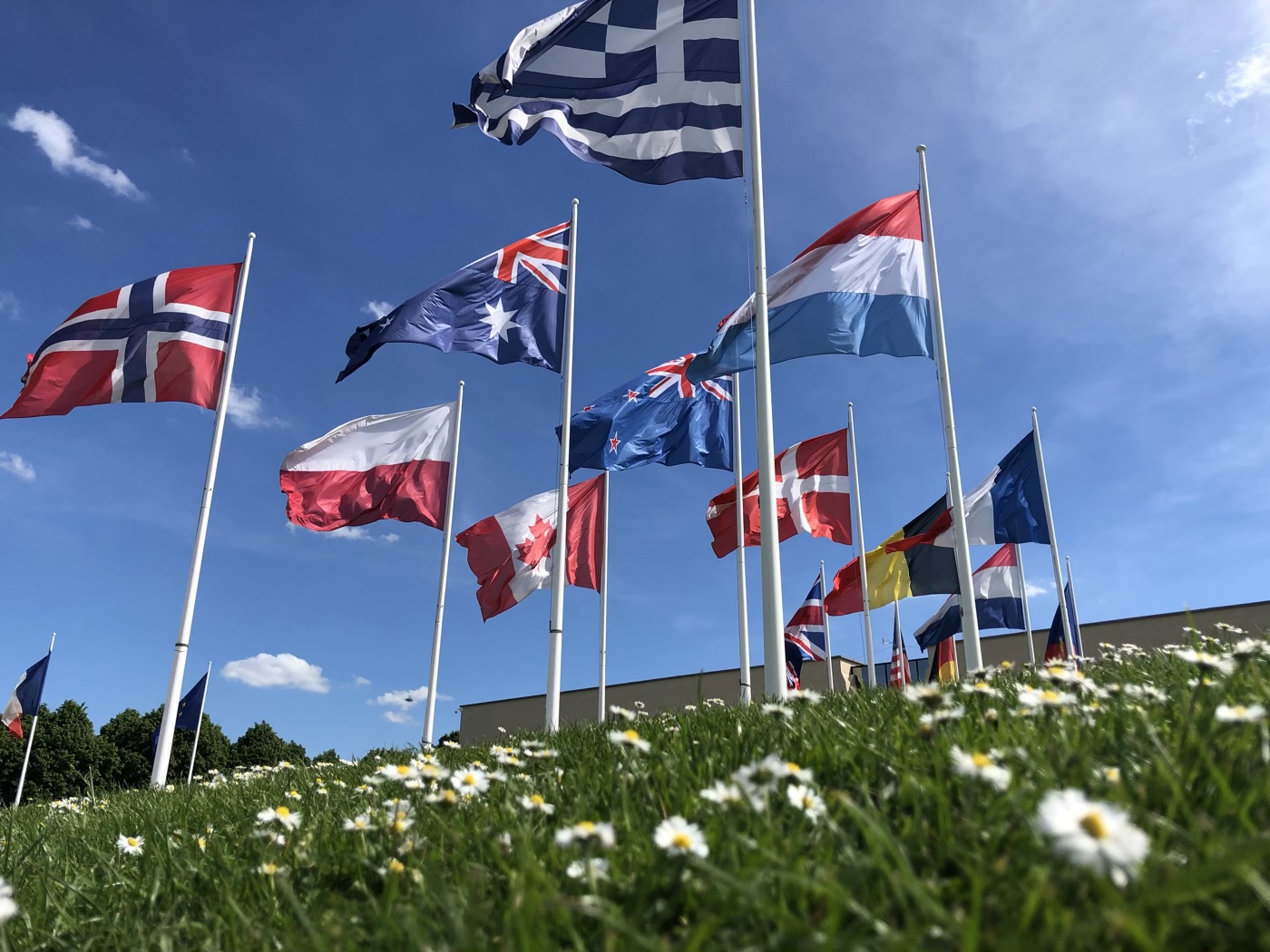 It was good to visit one of the best museums in the region hours before the Star Course kicked off. Le Mémoriel de Caen provided context and insight into the French mindset while doing an excellent job at honoring the Allies who sacrificed their lives to set France free.
"It is fair to say that it was Normandy that paid the price for the liberation of France."
By night, we rucked the 75km course through little towns made famous by WWII like Sainte Mère Eglise and Carentan. It's a special thing to see the American flag flying proudly in these towns, among French, British, and Canadian colors, and even more so to see them in grocery stores and in the yards of the French citizens of Normandy.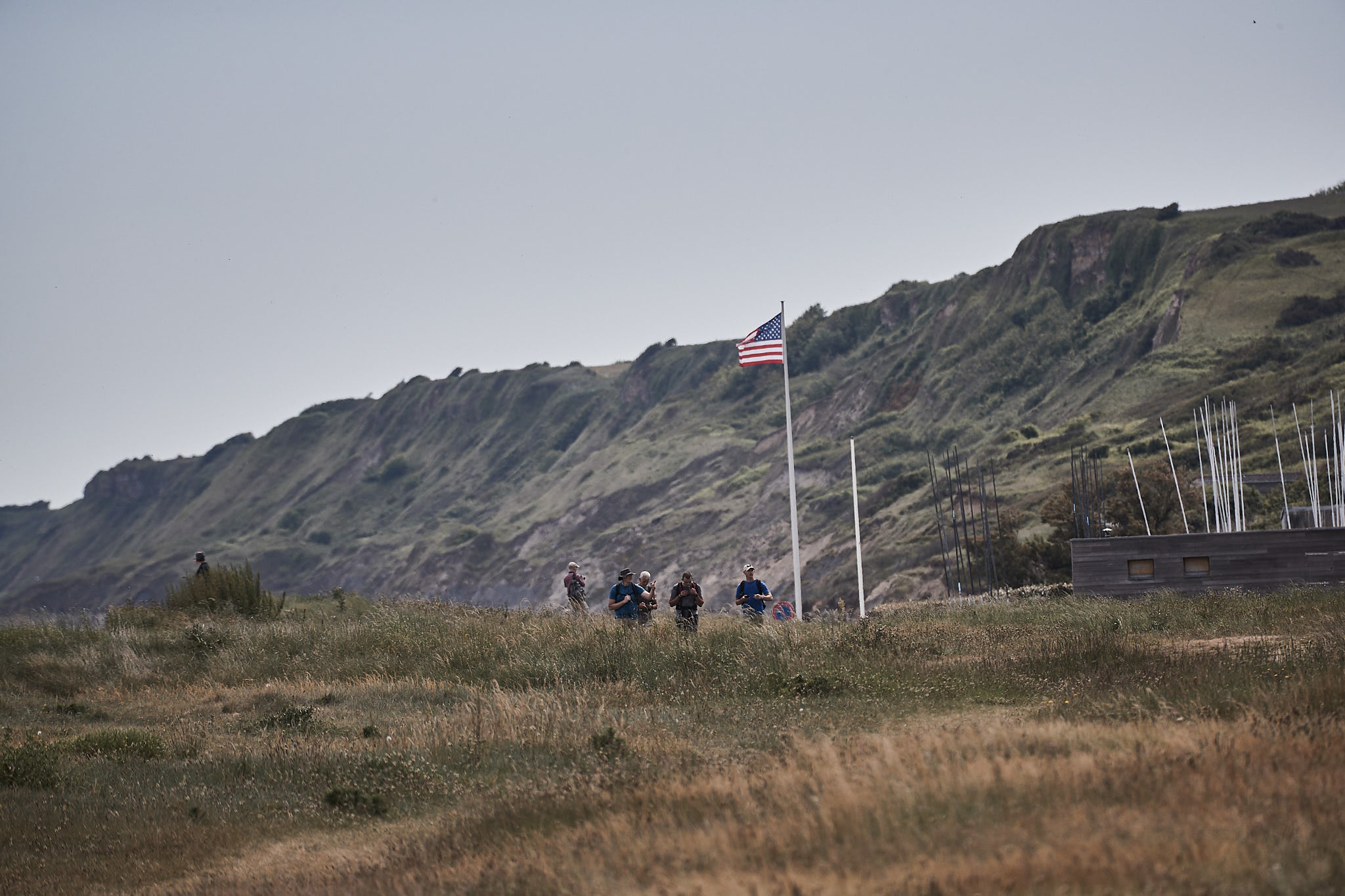 I had this wonderful sense of purpose in telling Normandy locals what we were doing. "We're rucking 75km from Utah Beach to Omaha Beach in honor of the sacrifices made here 75 years ago." Some people were amazed. Others understood our why perfectly.
One of the highlights of the route was the coastal trail we rucked from Pointe du Hoc to Omaha Beach, an insider's shortcut reconned by Cadre Dan. Aside from our Star Course team "Allez Les Jeds" and any other teams of ruckers we encountered along the way, we were alone to take in the views of the beaches, to ruck through fields of poppies and wheat. When it's just your team and your ruck, it's a little easier to imagine how frightening it must have been to scale the bluff, storm the beaches, walk those same trails not knowing who was friend or foe or if you'd ever make it home again.
It was along this trail that I started to struggle physically. On a nearly cloudless day, chronic dehydration has a way of setting in despite the natural beauty and all your best efforts to drink water. I found myself reciting all the GORUCK t-shirt mottos in my head: Pain Don't Hurt, Embrace the Suck, and It's Not About You so #DFQ. I knew there was no stopping me mentally but thankfully Jason picked up on my slurred speech and weird grammar errors and started the priorities of work in forcing hydration, replenishing electrolytes, and relieving me of my ruck for a few miles. He caught it early enough that I bounced back and was able to continue.
Our team crossed the finish line after hitting all the waypoints in 15 hours and 45 minutes. We started out dead last out of 51 teams (because yours truly forgot my water and map at the start point and had to run back for it) and finished in 8th place. But I say that just for context because this event was not about time anymore than it was about place to us or anyone out there, even the winning team. It was about the experience and doing something tough in a part of the world that has seen the bravest people of them all. Along the course, there was a certain camaraderie amongst not only Star Course teams but from the US soldiers preparing for jumps, from reenactors, and from the locals. We encountered a lot of teams along the way and did our best to lift their spirits with 10-second dance parties, blasting good tunes when appropriate, lancing blisters, and convincing a few to push on because pain is temporary, but D-Day memories are forever.
I bid you adieu with these stats:
1944*
326,547 troops
54,186 vehicles
104,428 tons of supplies
Allied Countries: 
United Kingdom

USA

Canada
France
Poland
Australia
Belgium
New Zealand
Netherlands
Norway
Czechoslovakia
Luxembourg
Greece
2019 75K Normandy Star Course
152 participants rucking

51 teams

45 finishing teams (123 individual finishers)
Nations represented:
USA

France

Great Britain

Switzerland

Germany

Italy

Austria

China

Belgium
What a difference 75 years makes.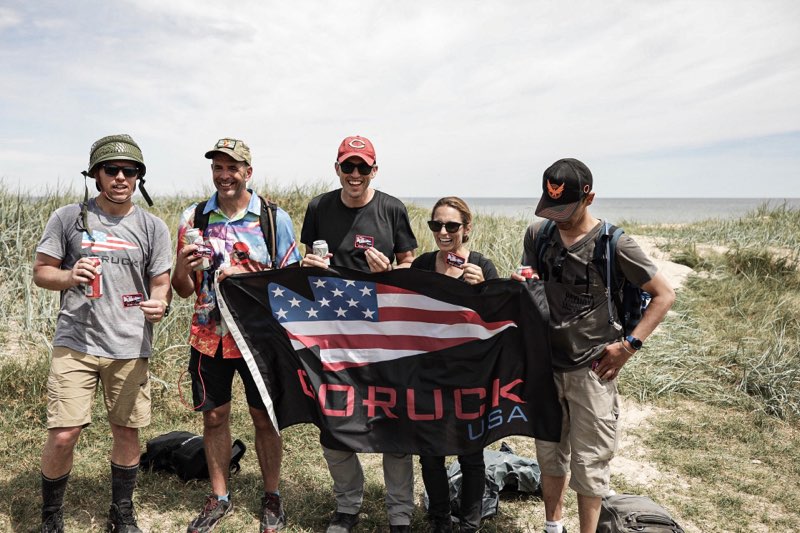 *Source: Wikipedia