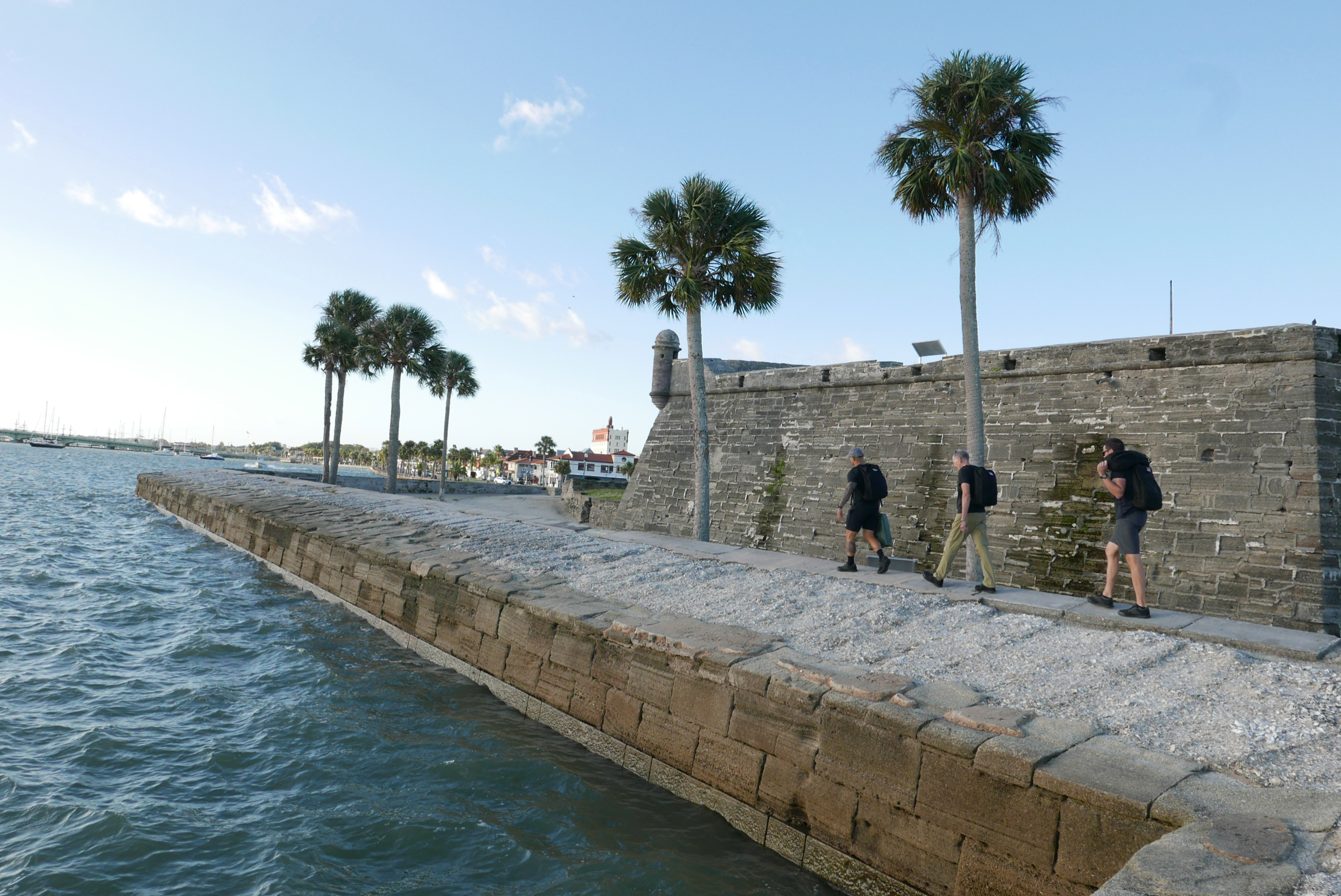 The best way to experience anything or anyplace is to share it with friends and that is exactly what we did.
Jason and Emily McCarthy, Ricky V, and I decided to put some rucks and weights to the 10,000 step test with a short trip south, from GORUCK HQ in Jacksonville Beach, to our Nation's oldest city, St. Augustine, Florida.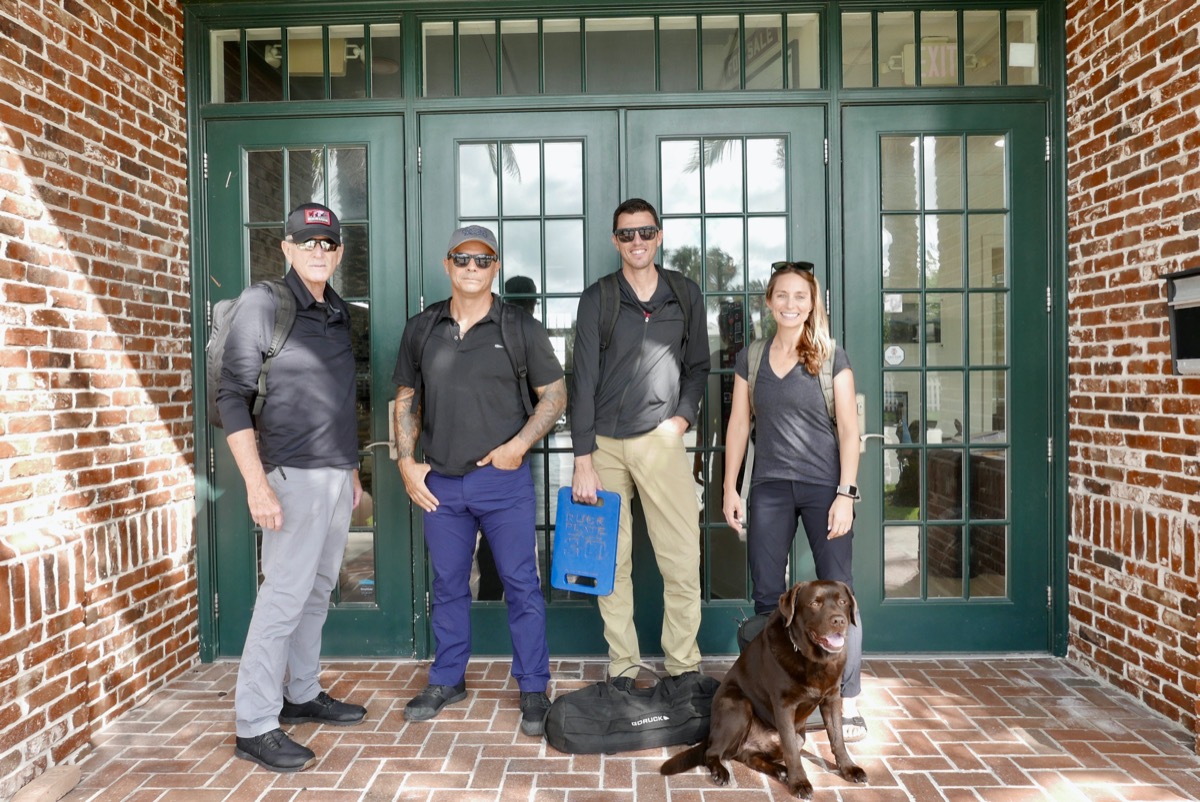 We've always known that exercise is good for you and partnering with the health focused folks at the Mayo Clinic seemed like the perfect fit. They are spearheading a new initiative in 2020 to raise the consciousness of everyone to the benefits of being more active in everyday life.
What Mayo Clinic wants to do is establish 10,000 steps a day as a goal to increase everyone's level of fitness and health. So on our trip to St. Augustine, we incorporated their new standard – we just upped it a bit by adding rucks with weight.
Our trip covered two quick days in October – Thursday the 10th and Friday the 11th – and  we lucked out with perfect weather (think Florida) and light crowds.
Our first day began with an exploratory ruck of the city, including visits to out-of-the-way bookstores, historical locations, and local art galleries on some of the city's back streets. We transitioned to a ruck through some of the standard tourist areas, but quickly decided that the grounds of Flagler College and the backstreets of St. Augustine were our preferred areas of interest.
After exploring a bit more of the quaint architecture of the old city, we decided to cross the Bridge of Lions to see what was on the other side. Interestingly enough, we found a local bar specializing in craft beers (they had Budweiser too) and grilled cheese sandwiches.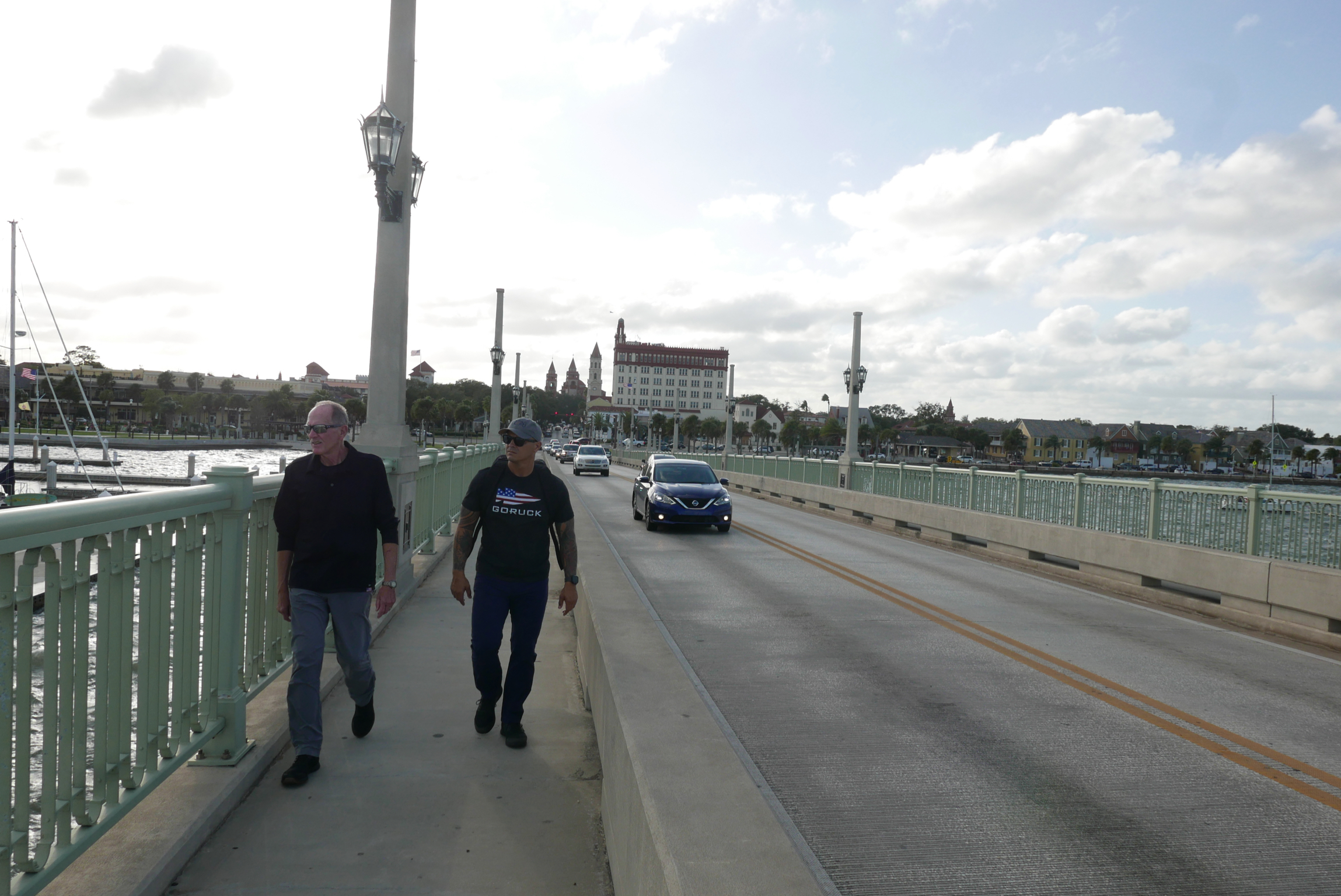 Prior to our trip, Emily had been contacted by a woman who lived in the St. Augustine area. She was interested in rucking – so Emily invited her to meet with us at the "grilled cheese"  bar. It's always great to be able to establish contact with locals no matter where you go – they know the area and can save you time and trouble.
Among her other skills, this lady is a personal trainer and fitness instructor who quickly determined that GORUCK fit her style. So it was decided that we'd meet her at the Castillo de San Marcos the next morning for a sunrise workout. Jason, Emily, Ricky and I finished up that night with a visit to a retro vinyl record bar and a short ruck back to our motel.
The next morning we met our new acquaintance at the Castillo, did a ruck workout as the sun rose over the Matanzas River and then rucked to a small coffee bar/bakery in town that our new local friend recommended for breakfast.
Another day of casual rucking, crisscrossing the city, allowed us to discover additional hidden courtyards, historical homes, and an interesting sailmakers shop.
We accomplished all of this while getting our 10,000 steps – what more could you ask for than seeing interesting places, making new friends, exploring with old friends and getting healthy all at the same time.
Richard Rice
5th Special Forces Group
U.S.Army 1966-1994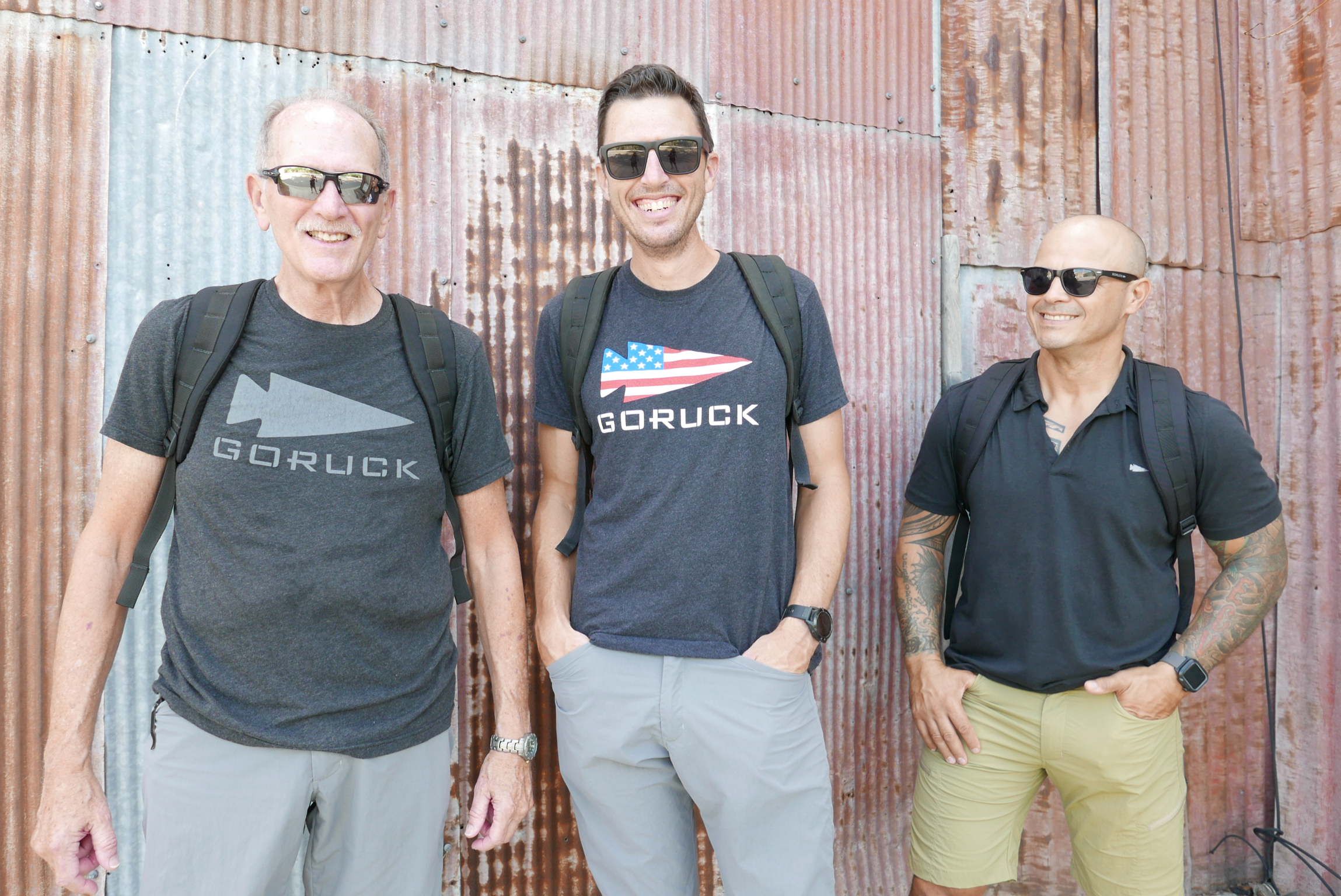 Join us in the 10,000 Step Challenge by pre-ordering your patch here!