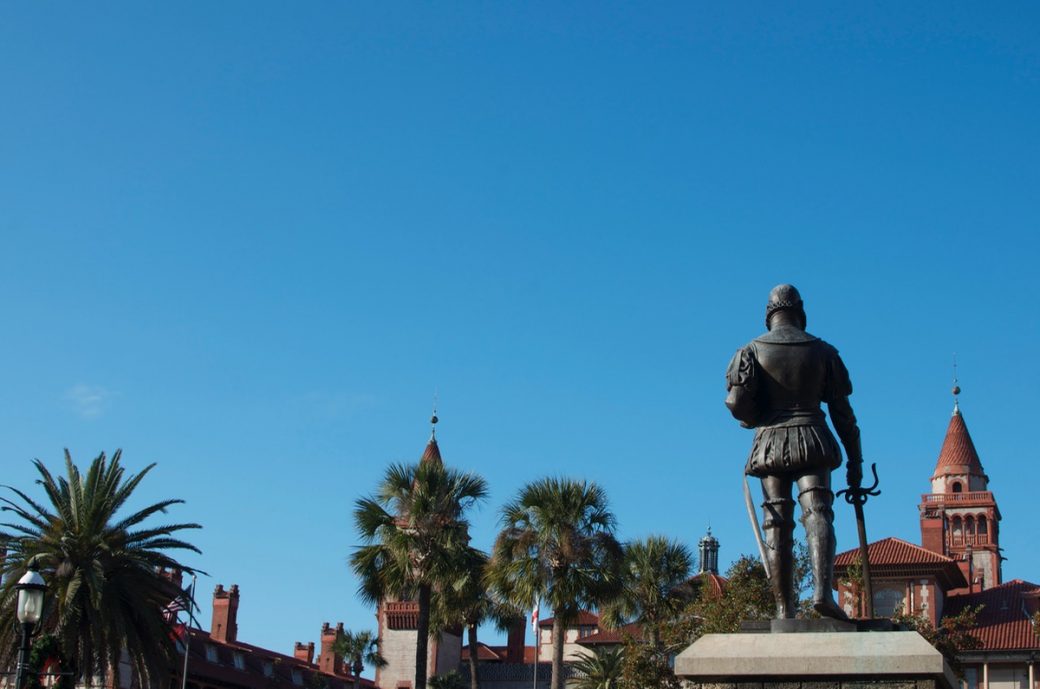 Trails of dust converge, and the plan is coming together nicely. Proof, of course, is that here we are, exactly where we're supposed to be.
GORUCK HQ in Jax Beach, Florida has seen a big evolution. The sewing machines are here, a lighthouse to our entire team and the world that our Gear Department has come home and that we're one GORUCK. Not just gear, not just events. One GORUCK.
Yet here I am already jumping into 2017. Let's look backward to catch up to look forward.
2016 was the beginning of the end of GORUCK looking like my childhood: namely, all over the place (yeah, it's funny how that happens). And as with growing up, you have to do it, and the doing takes time, and it's worth it. So moving our Scars Repairs to Jax Beach, FL, and our distribution to a partner in Kentucky, and categorically not hiring anyone who doesn't want to work here, with us face to face – call me old fashioned, I don't mind – has focused us in a way you can't get digitally. The best things in life happen in the real world, with real people doing real stuff together. It reminds me of that scene in Demolition Man when Sly says no thanks to the simulation. As business and war and life and even romance have so much in common, we're focused on building a strong community internally, and spreading that across America and the world. People first.
The business itself, things are OK. We've grown every year, avoiding outside investment. We've met a lot of people and heard a lot of stories, and we're operationally ready to scale up to whatever growth we can attain. You make your own luck, this is no different. The growth curve has slowed in recent years, we're focused on ramping that back up because we're able, now, to scale quality of Gear and Events. 2017 so far – we're 12% up above 2016 with a significant increase in inventory on hand over last year's Q4 inventory set to be delivered. The goal now is to become a great business that continues to honor our Special Forces roots.
| | | | | |
| --- | --- | --- | --- | --- |
| Year | Participants | # of Events | Total Revenue | Growth |
| 2008 | 0 | 0 | $0 | |
| 2009 | 0 | 0 | $0 | |
| 2010 | 150 | 7 | $52,356 | |
| 2011 | 4,474 | 90 | $1,307,048 | 2396.46% |
| 2012 | 14,319 | 239 | $4,191,950 | 220.72% |
| 2013 | 27,017 | 676 | $8,406,253 | 100.53% |
| 2014 | 31,949 | 955 | $10,828,596 | 28.82% |
| 2015 | 30,257 | 843 | $11,894,628 | 9.84% |
| 2016 | 30,050 | 828 | $12,785,752 | 7.49% |
| Total | 138,216 | 3,638 | $49,466,583 | |
Here's a shotgun round-up of various notes from round the campfire, in no particular order:
Rucking

. We own rucking and we're promoting it for all. From a training and performance angle, we're strategically looking at how we support the revolution. Rucking now is what jogging was in the 1960's what yoga was in the 80's what CrossFit was in the 00's. In these the 10's (kinda weird to think of it like that), only crazies like us ruck for fun, often with a flag out front and sometimes with a case of beer during the ruck. Yes, during. Just wait, though, it will see mass adoption. We're exploring studies and the science behind it, those things take time. The good news is that humans have been rucking since our forever, and there's a lot of experiential data out there, including ours from Special Forces as rucking is the foundation for all Special Forces training. This is a strategic focus for us that isn't paying any of the bills right now. But make no mistake: we're all in.

The GORUCK Challenge.

Numbers are flat, we're evolving the series as a whole in 2018 on two fronts. (1) More focus on national series like Mog Mile, 9/11 including a couple new ones. (2) We're doubling down on the Tough/Heavy as brand anchors with higher price points and smaller classes, on average anyway. The Light will get the opposite approach. Without altering the difficulty or compromising the quality of either, the Light is supposed to remain more accessible, the grassroots gateway drug to GORUCK. A Light will cost less than current. Quality is a theme we're harping on every day here, excellence being the Special Forces way after all. So we expect the Tough and Heavy to potentially decrease in numbers, and for the Light to more than make up for it. The goal, ultimately, is more people. As a business, GRT's who complete a Challenge are worth a lot more to us than just $$ for a piece of gear (you would say the same for your friends over whatever you have in your closet), and we view the Light as the best, most highly scalable first step to joining the community.

Gear

. We've seen an interesting thing where the number of participants at the Challenge, and at all Events in sum, has stabilized, and yet the company continues to grow, albeit not as quickly as if we could double Events participation every year. It was always the case that gear sales followed the growth of the brand via events. With more gear offerings and apparel, and just more inventory overall, we're seeing that relationship evolve a little bit. A part of me wishes this weren't the case, that we could fuel growth through events (=people) alone. But it's perfectly OK to say that we build great stuff – we love it, too. And let the numbers come in as they may. In sum, our Events are really important to me, and to GORUCK, and to the "gear". Without events, we're just another gear company, and the world doesn't really need one of those.

Apparel

. We've been working hard with Joe and his team in Spokane to come out with a lot of new styles. The throughline on everything is that our premium Made in USA apparel pieces are quality in every way, representative of the best in American manufacturing (like our rucks). Some of the zippers we use are $3/unit, to put it into perspective, and even premium brands like Arc'Teryx use inferior versions (reference any Arc jacket with a zipper that flaps around in the wind on its front – the YKK lock down zippers we use are super premium). The Special Forces way of life means that you can wear our pieces at a GORUCK Challenge, a NYC bar, or on a mission in Afghanistan. It's tough stuff and it's really expensive and it's worth it. 2018 will see increased styles, including the introduction of women's stuff (pants/shorts out of the gates) – per my promise to Emily and all the badass babes in the community.

GR3 / Workshop

. We pre-sold 968 units of GR3 and 499 Compression Tough Bags via our first ever GORUCK Workshop offering last month. The overwhelming majority chose MOLLE and 2x Padded Side Handles. Workshop is a good model for us for all sorts of things – gear, events, apparel, even graphic T's. This prepaid model flies in the face of the idea that everyone wants everything right now gimme more gimme more gimme more. Some of you (me included) are willing to wait a little longer if you really want something – hence the line for Teslas. We see big potential here.

Events Schedule

. We're working through the 2018 schedule right now. We wanted to crowdsource a lot of the cities and dates through something of a Workshop model, it's just proven too difficult to execute to scale digitally, this year. So our Cadre and our Firebase teams have gone old-fashioned and reached out to local clubs, gyms, boxes. The Challenge will come out first, sometime in September.

Constellation.

This newest of our Events series is going to get some additions for next year, but those won't launch till after the 24+ Alumni only Constellation event in DC in November. We see this focus on Urban Survival training as rewarding work, and we're glad reception has been so positive. We're looking to add maritime survival (similar to the recent BEACH BETA), combatives/FIGHT, and to evolve our existing Urban Survival event with new skills taught. Other than through us, these kinds of courses don't exist outside of the Special Forces corners of the military.
$1/participant on beer

. All Cadre are authorized to spend $1 per participant on beer (or other drinks) post-event. I've been doing this as Cadre for a long time now, it's a good way to wrap up a great experience, chat a little about the why's of the event, cement the most salient points, and depending on what everyone's doing, go find some more fun. I should have implemented this sooner, and that's on me. We'd also love to find a beer sponsor (Budweiser won't give us the time of day – they're too big?, and Sam Adams ghosted after a couple calls. No hard feelings, c'est la vie.). At the moment I'm pretty sure nobody is doing Budweiser as much good for their brand as we are by including them in our Special Forces way of life.

Selection

. It's almost that time of year again for the toughest endurance event in the world. Same as always, I'm hoping many pass – though few will. Re: coverage of the event, we're a little torn. I don't mind sleeping in the GORUCK Truck with a few people for a couple days, we love the event, but it has a way of sucking the productivity for other things out of a bunch of us for a week+. Selection would make perfect pay per view material like those Mike Tyson fights of my youth, but there are a few other ideas floating around that might work better. For instance, would you be more inclined to sign up for a 2018 Challenge here in a few weeks if there were some goal for total registrations (bring all your friends) that, if achieved, led to mass, round the clock coverage of Selection? I don't know, maybe we'll see. In other news, Team Selection is a real possibility (think: it'll happen) for 2018.

Ingress x GORUCK events

. We're in talks to build out our partnership with Niantic (creators of Ingress and Pok

é

mon GO). Partnerships always move slower than unilateral action, but they also have the opportunity for greater outcomes – this is no exception. I would love to be more specific, all in due time. Operation Clear Field is a decent idea of what's possible (service component, 100+ events), but we've been talking about something a lot bigger than that. It'd be fun if we can pull it off.

Expeditions

. These have been off my radar for a while. The back end in terms of planning and Cadre teaching has professionalized a lot, feedback is good. At this point, though, we're not yet known for offering longer, more expensive events that require a greater time commitment from you, so we have a messaging problem we need to address. The value add on GORUCK Expeditions, besides just being outdoors in nature with the good people from our community, is that Green Berets are survival experts, and teachers by profession, and there's an additional emphasis on worst case scenario planning that comes from a Special Forces mindset – this is a cultural difference between GORUCK and some of the purely outdoor companies – even though many places – us included – offer real, serious training that is fun, challenging, and may save your life some day. At the end of your event, once you've applied your skills, we like beer and war stories around a campfire more than the rest, and the best part of GORUCK remains the people. I view Expeditions as a long term project for us, and think it would be cool to add historical components to them as well (A Navigator at Normandy that has a

Band of Brothers

feel, for instance). Demand will dictate how many we run in the next few years.

Firearms Training

. We've marketed this basically zero, it's grown organically, and we're ~doubling the number of events for 2018. In terms of the marketplace, there are a lot of good shooters out there, most cut their teeth in Special Operations where there was a near unlimited supply of ammunition and training and real world experience to be had for the last almost two decades. A firearms training course, though, shouldn't be just about how good the instructor can shoot, but about how well he, or she, can teach you to be comfortable and confident with your firearm. Our take is that you're better off not owning a firearm if you don't know how to use it safely under stress. Some of the feedback I've seen, and heard, on our training is that it's the most professional and safe firearms training on the market – and we're pushing people to shoot and move on active ranges, which is how we train in Special Forces, and it's how it goes in real life. Standing on a flat range feeling zero stress in your system and hitting bullseye every time is a completely different feeling than when your heart wants to beat its way out of your chest and you still have to perform. 2018 will see a better convergence of Firearms gear and events – 2019 we'll hit our stride to line them up as GR1 and the Challenge have been lined up since forever.

Marketing

. We're centering around the Special Forces way of life – which is inherently more aspirational – as opposed to ever trying to be all things to all people. That hinges on toughness, performance, community, and getting out doing awesome stuff together. Photos and stories of gear and events show our friends and Cadre pushing the limits (="thrasher" internally), rucking with friends, and at a bar or backyard BBQ. It's our way of life meaning this is how we live, and we're communicating that. The issue has been not so much that we weren't doing this, just that as the team grows, we have to have brand rules in place that allow people to make decisions (=empowerment) that are in line with the messaging vision. Here's an example. We have a couple great photos that round out the product shots in an urban environment. But several showed people either engaged with their cell phones or someone in the background on theirs. As a rule, we'll no longer show those pictures. It's not that we hate cell phones, I think they're awesome. And yeah, SF guys use them, too. It's just that if we're going to be more aspirational, and we are – we want to show people connected to people as the goal. The product becomes an extension of that because nobody wants to buy a thing, we want to believe in something greater than ourselves. Real time update on this: the team scrubbed the site, again, after seeing a draft of this note – and took this rule seriously. So seriously that when talking about our chest pocket on the Half Zip and how it fits an iPhone 7+, they showed a GPS unit going in there. I sort of laughed and said OK, there have to be a couple exceptions, let's just keep them below the fold in the descriptions where we get gear dorky. So, there will be a picture or two of a phone, just not where we're trying to entertain you with pictures that also show how we use the products in the real world.

IT

– the platform change to BigCommerce in 2017 was a positive one for us. The best news, and this may be counterintuitive, is how little we're able to customize it. This puts us out of the business of website development and into the business of marketing, and telling our story. There's a lot of crossover between marketing and IT when you're an ecommerce company, and we'd rather focus our limited resources on telling our story.

Distribution

– this has been through a lot in the last couple years. We owned it poorly in Seattle for a while, then we got better then we outsourced it to a partner in Kentucky so that we could focus on building the company, not on creating a culture of excellence in distribution, which is always a challenge when you're not really in that business. Through our partner, we've stabilized order fulfillment in terms of numbers of packages going out, and a low (sub 0.5%) error rate of delivery. And shipments have dramatically improved, we do not see many complaints anymore, which is great. One caveat is international. There really is no good way to do international distribution without a huge surge of management time and problem solving. I went to London to check it out and ask around, the consensus was that short of a major investment to grow the brand there, stay away. Brexit complicates this further because Europe was/is our first destination, do we have to now have two different distribution centers, one for the UK and the other for the EU, is it worth it? Not sure. What we are sure of is that international is a costly problem with no great solution on our radar. Our events don't do as well there, which to us is an indication that the brand is not even in its infancy in Europe. It's really costly to ship from the USA internationally and that's not going down. Until further notice, we're having to pass all of those costs onto international customers via a premium DHL service which is the most reliable and doesn't soak up our internal time on things like lost packages or fraud. The more shipments we see headed for Europe and the more of our limited events over there that start filling up, the more likely we are to explore growth there. It's not ideal, but it's reality. The world is very much round and full of walls in this case.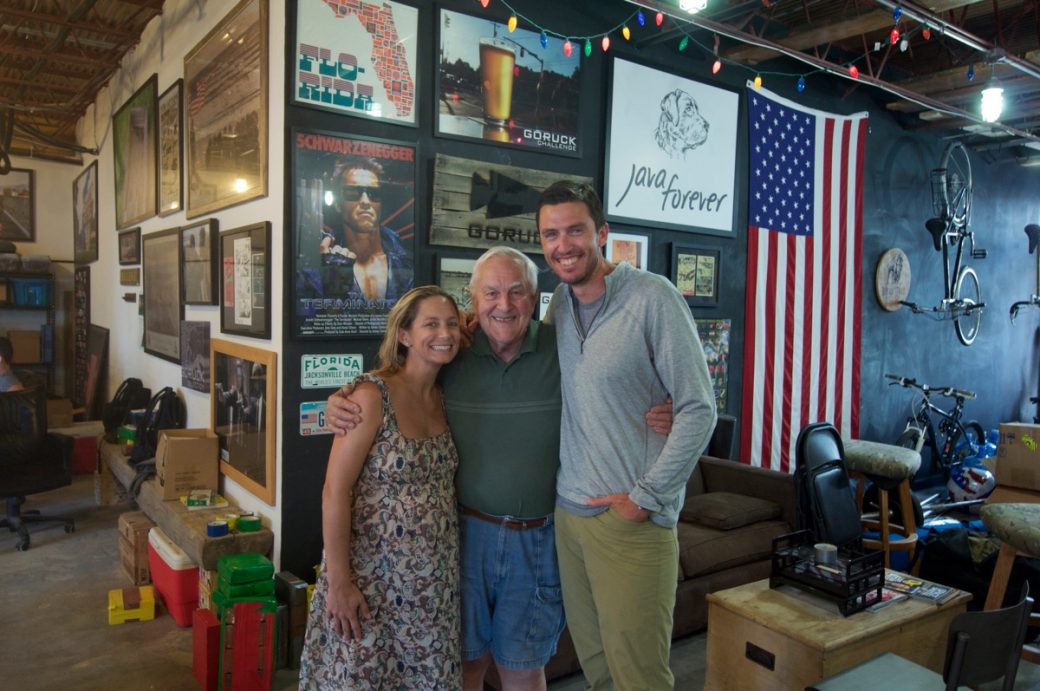 Inventory

. My grandfather (Fred Walther) visited HQ this past Fall when Em was still pregnant with Ryan. He sat in the chair next to my desk for three hours on a Wednesday morning and told me about the world. It's my favorite business convo to date. He managed a big company that

his father

founded back in the day, it's funny how similar everything is no matter the 000's behind the numbers when you cut through the top layer. He took me to school (literally) way back when and we'd talk about sports. This day, inventory was on his mind, here are some of his lessons:

Inventory

You have to be unemotional about it. If you like something that doesn't sell, stop liking it or market it a lot better, and fast.

Your teams have to have rules in place to determine actions like sales or when to restock the good or move the bad. Inventory tells Marketing sure we can carry more of Product B when Product A has more manageable stock levels.

Cost to carrying inventory – figure it out and always keep it top of mind, it's a lot more than you think.

Cash is King: "Unless yours is a special business where cash doesn't matter, and I have yet to see that business ever exist – nor do I expect it to – then Cash is King. You can't do anything without it, no matter how much good you're doing."

Start with quality and don't let up

Correction: "supreme quality." And then he smiled hugely.

Packaging

. We remain poor at delivering a consistently high quality customer experience in terms of presentation (not to be confused with the fact that GR1 itself is and will remain awesome). There's something kinda cool about a simple cardboard box with your gear, short of much fanfare. Our boxes don't have ten pounds of free shit in them like magazines or whatever you should and do throw in the trash upon receipt, many of them advertising eco friendly this or that. Does anyone see the irony? But half the time we forget the free sticker or we use whatever sized box we have instead of the right size, we don't use the boxes with our logo because we ran out and oops. It's not OK and we're viewing "customer service" as more of a "customer experience" that incorporates not only what happens when you write to us at

team@goruck.com

, but also what you see from us that helps define your experience. This problem will be fixed in short order.

Customer Service

– mathematically we're where we need to be with a >95% approval rating on tickets. The goal is not 100%, because there are some policies that some won't/don't like, and they rate their service as a negative because of it. If the goal were 100% approval, we would basically have to have no policies and we'd be willing to do anything to satisfy any customer for anything either they or we did wrong. I'm sorry here's your free GR1 would be a great way to be loved while we go out of business. Greater than 95% is solid. It's not to say we don't listen to your feedback, we do. Some policies need to evolve, sometimes we don't communicate effectively, it's a conversation and we're people just like you. At a certain point, and we've seen damn near everything, you can't please everyone all the time. But we do try because we want to be known as a people first organization. I hope, and believe, my grandfathers would remain really proud of our customer service.

Blayne

. Our most recent big news is Blayne's arrival as President of GORUCK. I saw some speculation about whether I was leaving or way reducing my role or what's going on now. So here ya go, let me put the rumors to bed. Our goal at GORUCK is growth. To do that, we need people on board who get it and believe in the mission and can lead other people in this for profit business called GORUCK. Blayne and I see 100% eye to eye that our goals are to honor our roots in Special Forces and build a great business, in that order. As I've been at this almost a decade, there is something good about creating some distance between me, the Founder, and the running of the business. Running GORUCK has involved a lot of decisions all the time – it's not my style to shy away from them – but then they become "the way we do things", for better for worse. At this stage, we've brought in experts and others have become so, and it's a detriment to have me in all the conversations because they become more about who is saying it (Founder/CEO) than the ideas themselves. And I want us to do things the best way possible, no matter whose idea or their title. That takes strong, experienced leaders like Blayne to manage people, and departments tasked with big goals, and it takes a culture of empowerment. In sum, no, Blayne won't just be buried in the spreadsheets I don't want to look at anymore, and there are no tricks up our sleeves other than that Green Berets are the Jedi Masters of Special Operations, and we can't ignore our roots. In sum, I'd go to hell and back with Blayne but really prefer Jax Beach and America. And yeah, these are not the droids you're looking for.

My specific role

. There are a couple things I can do to add more value here, and because Blayne is on board, I can focus on them more: (1) New Product/Event Development and (2) Storytelling. The two are directly correlated in our universe. Hey this is what we're doing and why – and the why is the part that I think matters the most, and I love telling it, preferably face to face at our Events though I can get my keyboard on when I must – scroll up and down as proof. This focus takes me back to my roots at GORUCK, designing GR1 and the rucks and then figuring out how to tell their story (The GORUCK Challenge and GR1 Explained).

Service First

. There's so much negativity selling so many clicks and check-out magazines and talking through so many screens, we want to tact a different direction. Can I get an amen? So we instituted Service Actions at every GORUCK Challenge, and we started featuring those in communities around the country who are serving something greater than themselves as part of our Service First series. A doctor, a policeman… It's a long term commitment to the values we hold dear, and to focusing on what makes America great: Americans. Next up is Paige (the only female finisher of GORUCK Selection to date), then Cadre Mikey B's dog Leia. Both shot in the Bay Area aka the scene of the crime that was Challenge Class 001 and 1,000 and oh how that place has an energy. The Service Actions at the Challenge have taken all forms, from financial contributions to cleaning war memorials to donating supplies to local non-profits. As with life, it's what you make of it, and I believe you'll go forth and do great things. Ultimately, something > nothing, talk is cheap, and I'm proud of our community for embracing the doing part of being who we are. And we hope you enjoy the stories and they inspire you to serve something greater than yourself.

Human Resources/People Ops

. If you want to grow, there isn't a button you press or a bank you go to that tells you how to do it, even if they hand you a suitcase of cash after you sign your life away on 47 lbs. of papers. But it will 100% involve a strong culture and finding the best people to work with. It's been interesting who thrives here and who doesn't. Jax Beach is a great place to live a traffic free life in the aptly named Sunshine State. Plus, at HQ the beer fridge is full and there's unlimited vacation – the expectation for both is that you're performing at a high level. Our culture is based on how Special Forces works aka big boy rules. If you're new, pay your dues. If you're great, train others and build a stronger team. If you're not performing, here's your performance improvement plan: show up early, over-communicate and ask for feedback, and leave late, and if there's a really shitty job that has to be done, volunteer for that one – there are no shortcuts in life and the people closest to you see everything over time. We're not interested in doing anything average, and that starts with the people we bring on. If you're not deterred, and you have a proven track record of winning and want to be part of something really special,

we're hiring

.

Monster.

He's great and sends his love, though he is still recovering a bit from the rope toy fiasco of late 2016. Some things just take time, recovery and growth, but it's worth it just like life and no doubt he'll be in top form by February 2018, when GORUCK officially turns 10.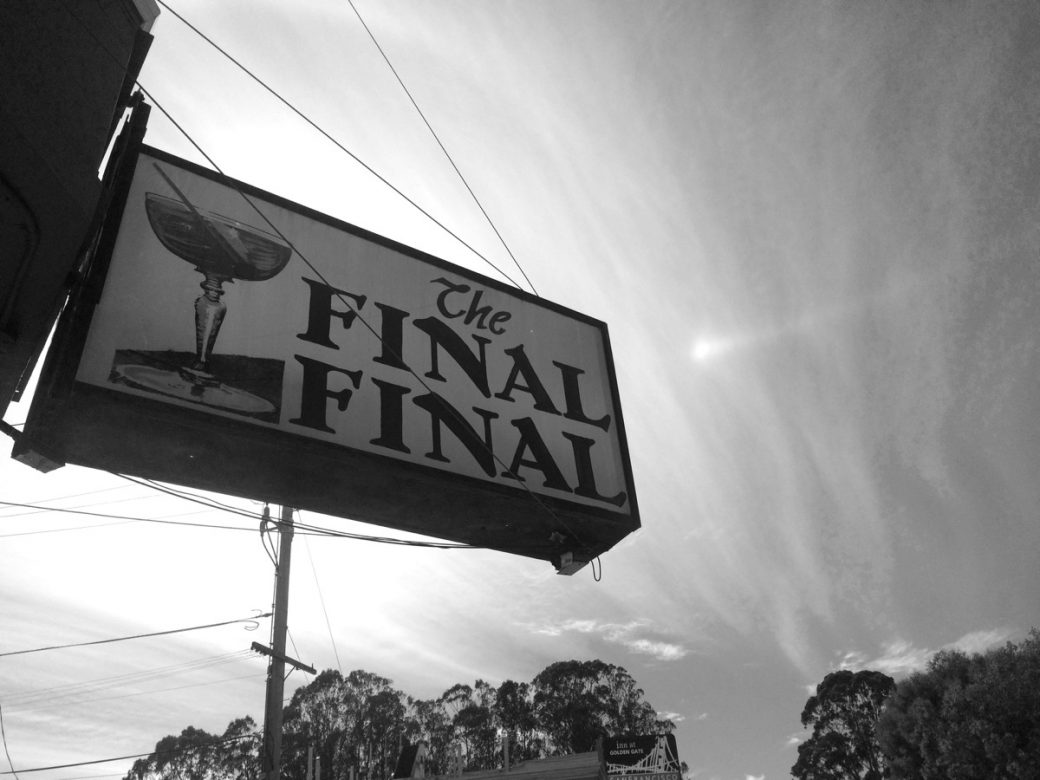 And back to Scars, the machines throttling above Metallica are not to be ignored. I'm thrilled Scars is home to anchor our culture of quality and craftsmanship at HQ. I believe in America and American jobs and American manufacturing and not in the way where it's us or them – more in the way where it's good to be proud of something you do really well, and how you do it, and to never make apologies for who you are. I would wish that for America, and Americans, and for GORUCK.
If you got questions, post in the comments. If you're in our neck of the woods, we'd love to see you – stop on by. Thanks for the support and the opportunity that is GORUCK. Just like America, our best days are in front of us.
–jason