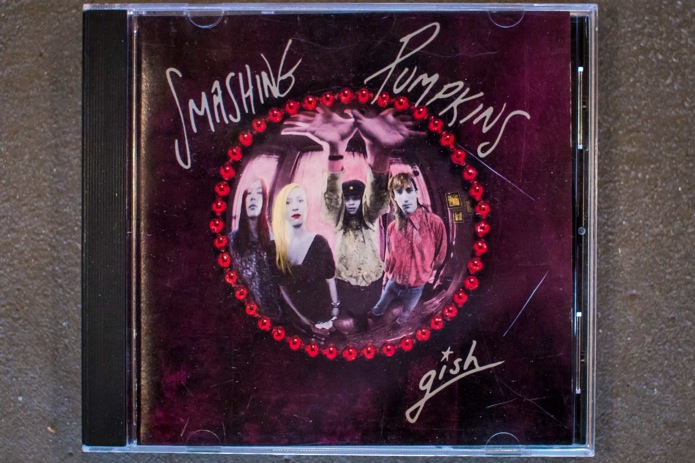 The Smashing Pumpkins was never meant to be a small band. It was going to either be a big band, or a no band. – Billy Corgan (my favorite musician, period.)
Gish came out in 1991. On my 12th birthday no less and nobody bought it for me and before I bought it three years later I almost never heard it. It wasn't on the radio in my mom's mini-van and I was young and not very cool. And the band almost imploded before "Today is the greatest…" because youth is dangerous and the world is a rough place and you're lucky if you survive any beginning. A band, a company, a relationship – anything.
The Pumpkins were alternative before that word meant nothing and they had Gish and their tour and were destined for greatness and it's easy now to call it easy then, I bet.
Yes, I've got a point. We've written GORUCK's Gish. GR1 took me and Jack over two years and call it our studio album that nobody bought until we launched our Gish Tour called The GORUCK Challenge. And people fell in love and GORUCK became a cult classic and if it's not broken don't fix it, right? After all, GR1 is the best ruck on the planet and it's got a lifetime guarantee and we build it in the USA. And The Challenge is a you-can't-believe-it-till-you-do-it event. And we're building better Americans and creating jobs in America and doing things the right way. What's not to love forever?
Here's what: no band can survive on Gish forever and if you imitate yourself you're not creating anything and what a shame that is. You'll never get where you're meant to be unless you follow your own path forward. Meanwhile all beginnings spawn chaos and nothing could be more normal because we're people not robots and Gish is fine but I love it for its rawness, not its polish, its honesty and not its legacy. And this has all been a build up to a simple question:
What's next?
We're light years behind where we should be but I hate the word should so I'll rephrase: we're young but man do we have potential. And we can't tour the same songs forever or I'll quit the band and do something else but I love this band and I love our people and I think this is a once in a lifetime gig. So I'll accept that Gish has been a nice opus to survival and we're lucky to be alive. But the ride hasn't been nothin'.
The end of our Gish Tour was GORUCK Nasty 001 and then Java died in my arms and so marked the very end of our beginning. But the world didn't tell me what I was living exactly and still pressure mounts to evolve and pressure mounts to play the same show. Just. One. More. Time. And you can't do both forever. Growth spawns change and it hurts but without it we die a worse death and I choose life.
I was emotionally devastated and the band kept playing and I'll be right back. And in the silence backstage with my face buried in my hands I realized I was living GORUCK's first winter. The show was electric and the encore lasted forever and when the house lights went on people were already screaming for more and I love you for it and thank you. But I had to make peace with that.
So what's next?
Here's the preview: A non-profit called Java Forever focused on PTSD and jobs for war veterans. Expeditions that teach and test real world survival skills based on worst-case scenarios. Firearms training and gear based on the fact that our Cadre are some of the best shooters and instructors in the world. Nasty 002 as the premier confidence course outside the military (2015). And website functionality that doesn't suck anymore.
So, Siamese Dream is what's next and it's a better album by a million times and the tour gets better with more better songs and the older we get the less I miss my youth. I was too something then and that something made me do things I could do better now. So we will.
But here's the thing. Siamese Dream leads to Siamese Dream fans and maybe God forbid they'll hear us on the radio and maybe they don't even know what Gish is. Maybe they find Gish later on, like I did. Maybe they come to a concert or twenty like I did. Maybe they don't. But the music is still better and the concerts rock.
And thanks for coming out and my heart is still lying in the middle of the stage and I'll be back soon to pick it up and play another song or maybe we'll just take it from the top and it might be a new top.
Monster, after all, just loves to play. And I do, too.