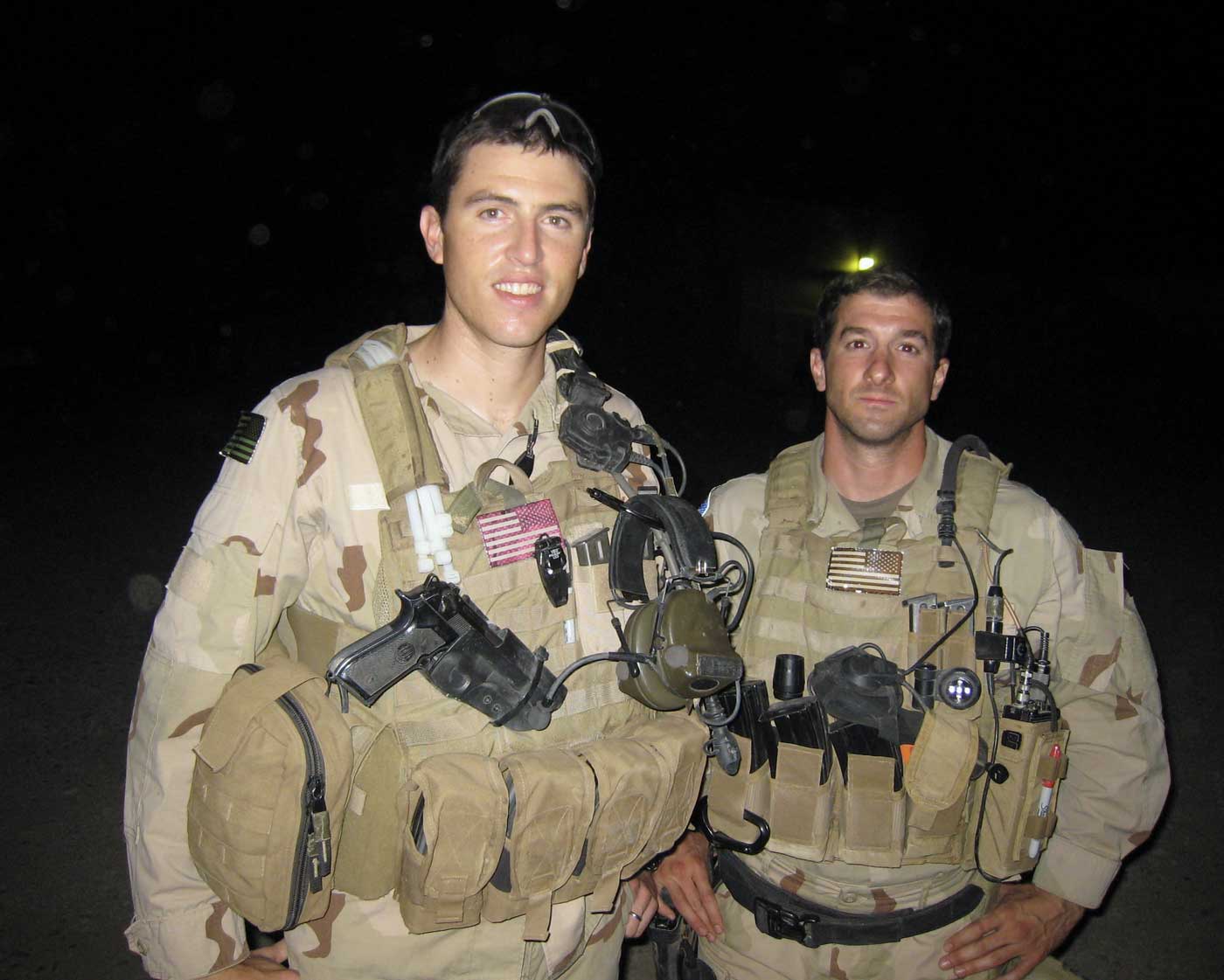 The very existence of GORUCK came about because of men and women that served. Founder Jason McCarthy developed the idea after creating a "go-bag" for his wife Emily while she served as a diplomat in Abidjan, Cote d'Ivoire. He made some security improvements to her house and a "go-bag" for her to keep in her truck, at all times. In Jason's time serving in Iraq, all of the guys and him had "go-bags," you can also call them go-rucks, full of extra stuff we'd put in the trunk of the Humvee during missions, just in case.

We believe in making a difference in our communities, no matter how small or big we can do in the time we have. Service begets more service and that's how we ensure that our best days are in front of us, which they very much are. And this is why our servicemen and women are so important to us. We offer a 25% discount to active and retired military, law enforcement officers, firemen, EMS and teachers.
These people are the lifeblood of our company. The bedrock of our existence. And they are the ruckers that we are fortunate enough to meet at GORUCK challenges all over the country.
We chatted with some of the GORUCK community and found a very common theme. A lot of them didn't grow up always knowing they wanted to serve. A lot of them fell into the opportunity, but all are better for it and wouldn't change it for the world.
---
"Take the words NO and CAN'T out of your vocabulary. When you come to a problem or obstacle, the words are YES or I WILL figure it out."
– Wes Kuehlthau, EMS
Because not every day will be easy.
---
Archie Lee Rollins is an awesome GRT who completed DC Star Course and started Smiths Station Ruck Club in Salem, Alabama. As a former Military Sergeant, he said the hardest thing about being in the service is the culture shock and being told to do things you may not always agree with. 
---
"Having patience is the hardest thing about my job. Nothing happens quickly in an education setting. Results are the end product of long-term planning. This requires dedication, motivation, and confidence in knowing that what you have planned is the right thing to do."
– Rachael Bauman-King, Teacher
---
A big part of serving is also mentoring. Serving is the ultimate act of selflessness and part of that is helping others find their way.
"Being able to mentor people is my favorite part of being in the Marine Corps. I feel like they look up to me in a way and look to me as a mentor and I try to be a good role model, especially for the younger female Marines."
– Alyssa Glampe, USMC Staff Sergeant
---
For most service roles, it's also important to be physically fit. And being physically fit also helps you be mentally fit. Rucking and exercise are great tools to help you reach your fitness goals, but you can enjoy them too.
"I love doing GORUCK events because I get to see a lot of friends, make a couple of new ones, and see my friends with Team RWB!"
– Michelle Bruney, Veteran
---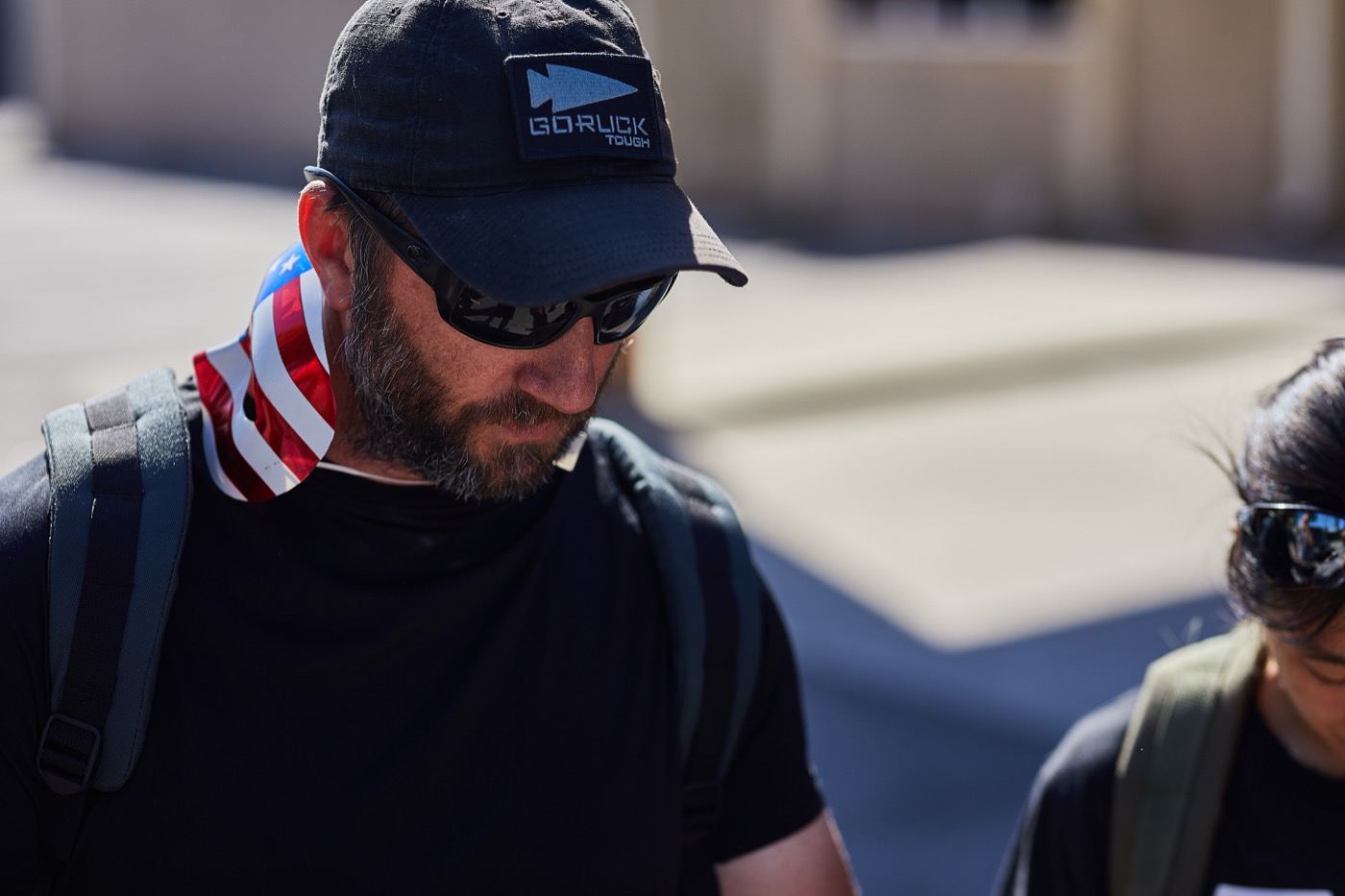 "Community and camaraderie are some of the things I love about the military and why I like the idea of GORUCK Clubs and the Monthly Rucking Challenges. It's easy…grab a ruck, link up with friends, grab some miles and smiles, build relationships, get your sweat-on and have some fun."
– Rick Spear, GORUCK Cadre
---
We hope this story inspires you if you are considering serving our great nation, or simply to keep rucking for those who do serve by doing our monthly rucking challenge workouts with a GORUCK Club or friends before the month is over!