OPINION: GORUCK DESERVES THE CREDIT
There is perhaps no topic more polarizing in the soft goods and carry world than a discussion of GORUCK's climb (in the span of less than a decade) to the upper boundaries of the backpack market.
The strip of Pouch Attachment Ladder System webbing found on most versions, slant front pocket and signature shape are unmistakable, regardless if you own one or have passed on purchasing one of these iconic packs.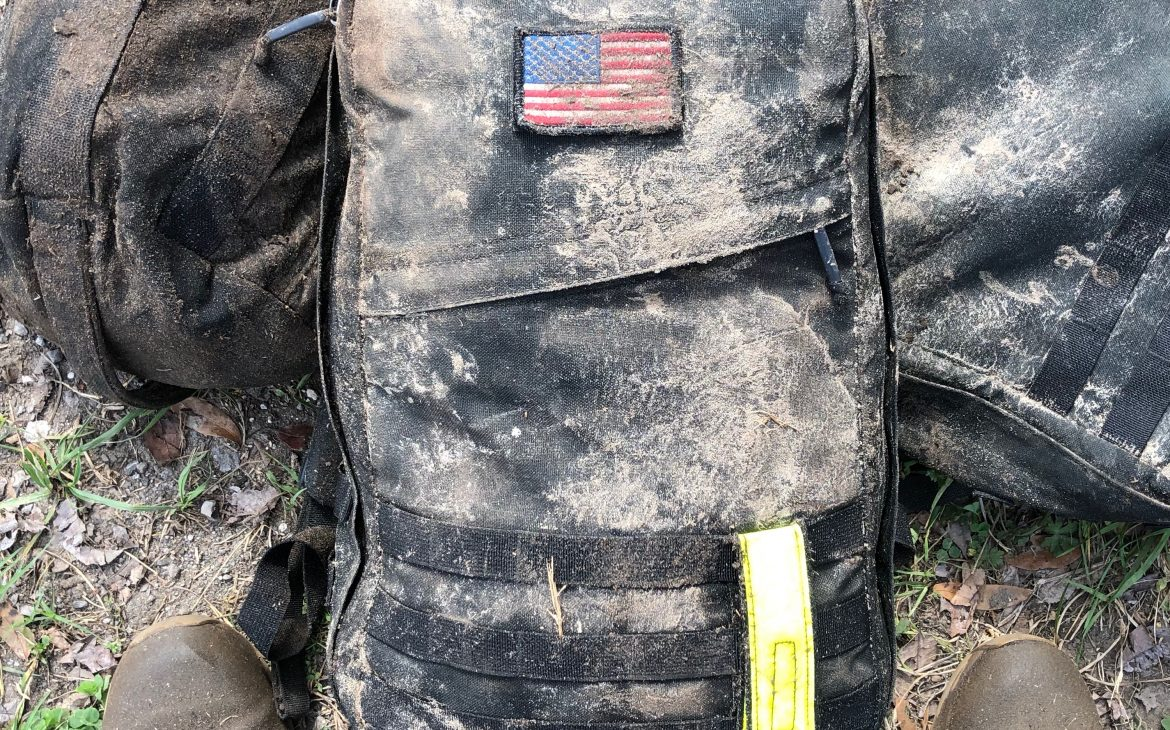 These signature features have also spawned a unique clique of owners who swear by the pack, using it at GR endurance events, everyday trips to the office or worldwide travel. If you hang around a few tactical forums or Facebook groups long enough, discussions about a GR pack usually kick up a cloud of commentary that is, to be honest, not always complimentary.
When I first read mention of the pack, I was coming off of my last deployment to Afghanistan, having used a 25 liter, commercially-purchased pack in lieu of the issued "assault" pack which came standard with the Improved Load Bearing Equipment system. Looking back, my comment about the viability of the brand was pretty juvenile:
"It appears that it caters to a certain clientele who do not otherwise know or understand the merits of other bombproof gear out there.
Think of them as a Coach bag for the wannabe-tactical world. Way overpriced and way overhyped."
I look back on those words now and think to myself: man, you were an elitist ass nine years ago…
Fast forward to today and I have not owned a GORUCK product, whether it be a pack, hat or patch. I've only spoken to company owner Jason McCarthy through a pair of Facebook messenger texts. I have no self-interest in writing this article, beyond it serving as my mea culpa for looking down my nose at a brand which actually has a compelling story behind it. From a veteran-owned angle, it deserves a lot of credit.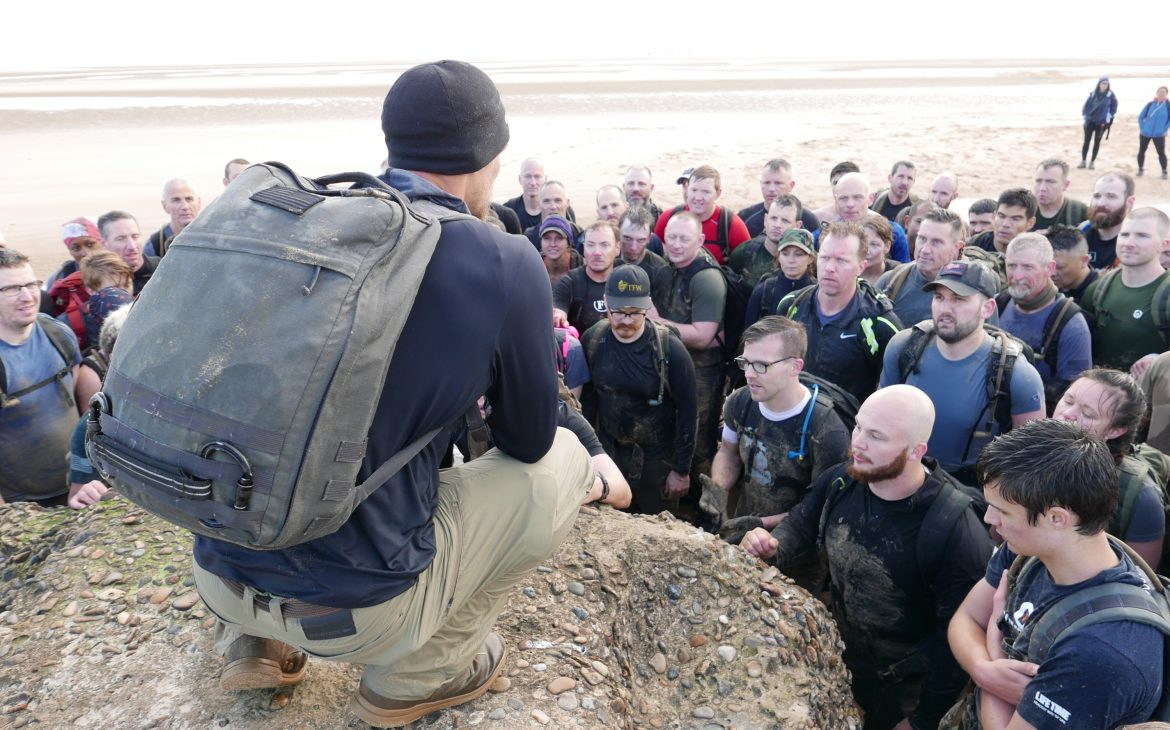 I do have a hypothesis on why the brand has a wide fan base that is willing to forgive the price increases and shift of manufacturing for certain models to offshore production. I'll also offer my personal thoughts on why folks get turned off by advertising which references the brand's Special Forces lineage, military or "SF-grade" materials and construction.
If you have been to the website, you likely already know that the GORUCK story involves a veteran, a pack cobbled together for emergency usage, a divorce, business school and a dog.
But the story of Jason McCarthy and GORUCK is so much more. It is a tale of individual transformation, brass tacks American entrepreneurship, a fitness craze, redemption and reunion.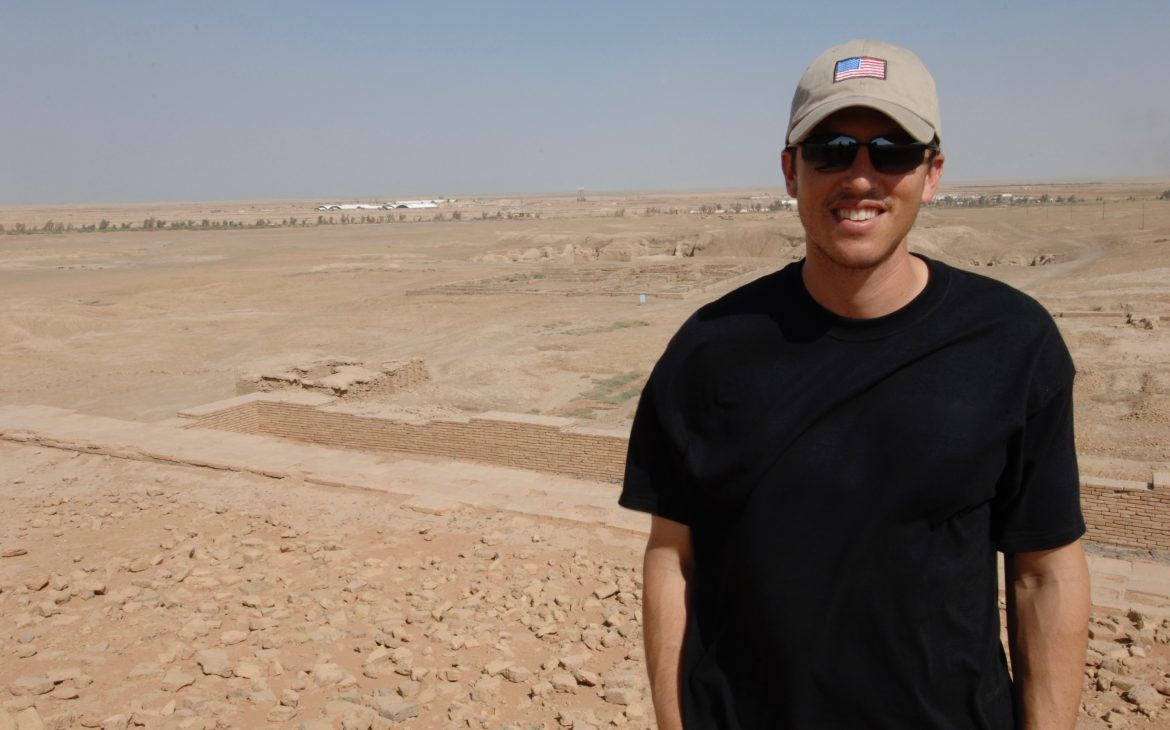 I didn't comprehend what made GR so special to Jason or the thousands of people who have endured the physical beat down at a GR endurance event, until I read the compilation of short articles which comprise the "What is GORUCK?" section of the company website. It still did not settle until I read them a year after I started writing about backpacks. In fact, I had to plug into some Depeche Mode and read the articles a half-dozen times until the appeal finally clicked.
I have never completed Special Forces selection or pipeline training, but I did complete the skull drag of the Marine Corps Infantry Officer Course in 1996 and went on to serve as an infantry officer for another 20 years. I feel comfortable in saying that I understand why Jason's accomplishments within Special Forces are an enduring element of his life. I call it a tattoo of sorts, because once you achieve that sort of transformation, there is no going back. It's indelible.
GORUCK endurance events transform the people who attend them, even if they never attempt it again in their life. You can see it in the smiles as they take photos at the conclusion of the grueling course. It is a sense of accomplishment that you see on their face.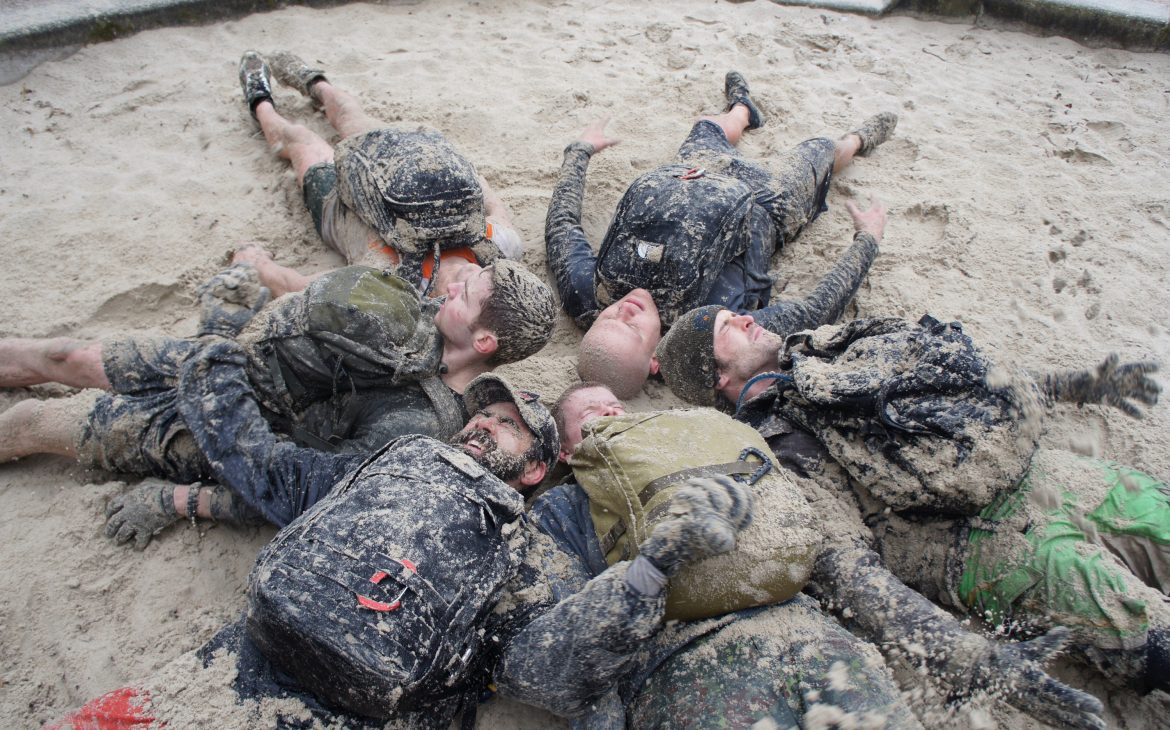 If it was their first event, they may have borrowed a pack and system of weights, but that person got out of bed at the crack of dawn instead of lounging on the couch that day. They burned calories and exercised muscles. They made new acquaintances, if not life-long friends.
It is a fact that people who weather hardship together are inclined to feel a common bond. You can call it being a fanboy or—derisively—dwelling in a cult, but these bonds are nothing new. I was a Marine first and an infantryman second, followed by my membership in whichever particular unit I was assigned to at the time. Then there was everybody else.
I've witnessed some of the dustups during discussions over GORUCK products and it trends towards a division of those who swear by the brand, allied against naysayers who "don't understand the hype."
Until someone finds themself on the other side of a transformative process like a GR event, they'll never understand. Until they pick themself up after a broken marriage and pour their energy into an all-or-nothing endeavor, they'll never comprehend why dedication to an idea isn't considered hype. And until a heckler in the bleachers starts their own business, hires staff and makes a commitment to their well-being, they'll never have the perspective on the business decisions Jason McCarthy and his team make on a daily basis.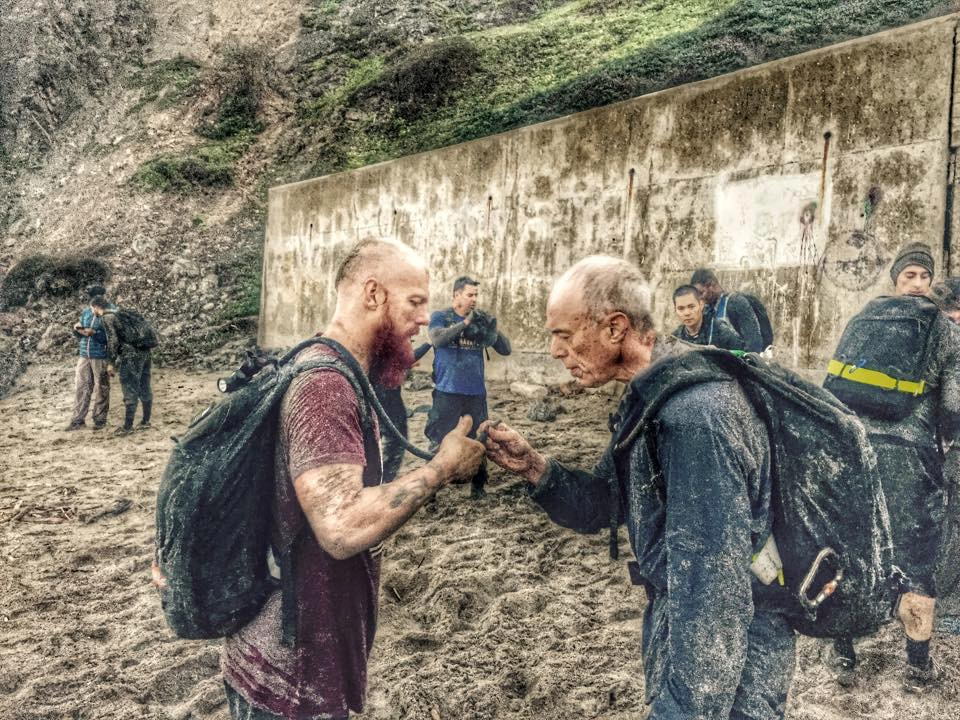 I asked Jason about these doubters through a private message and could imagine him chuckling as he replied that the love to hate ratio is 9:1 in his eyes. I could also sense that he embraces all of it because it makes him smarter and his company stronger.
When people use a virtual sigh emoji as they complain about an overuse of "Special Forces" terminology in GR advertisements, I suspect that they really don't comprehend why the description is so important to Jason. The company and events are supported by many active duty, retired and veteran Special Forces personnel, so when Jason makes mention of how central they are to operations, he isn't pulling a vague, abstract concept out of thin air to push sales. He is talking about mentors, peers and employees.
I also suspect that most, if not all of these doubters have never attempted a rite of passage anywhere as complex or physically demanding as what Jason has prevailed over. Truth be told, only another Green Beret is equipped with the voice to critique the advertisements and these professionals tend to be pretty busy these days, worrying about things critical to our freedoms here at home.
I don't foresee a personal GR product purchase anytime soon, but I can certainly get behind the mindset, the endurance events and the lifestyle that the brand promotes.
I've taken to calling certain individuals "essential patriots" because their beliefs are not constrained by physical borders, religion, ethnicity or caste. Jason McCarthy is an essential patriot because every morning, someone in the world straps on a GR pack full of steel plates, rice or sand, and starts a slow trot down the street.
For everyone who is a part of the GORUCK tribe, go on with your bad selves and keep up with your own personal transformation, wherever it takes you.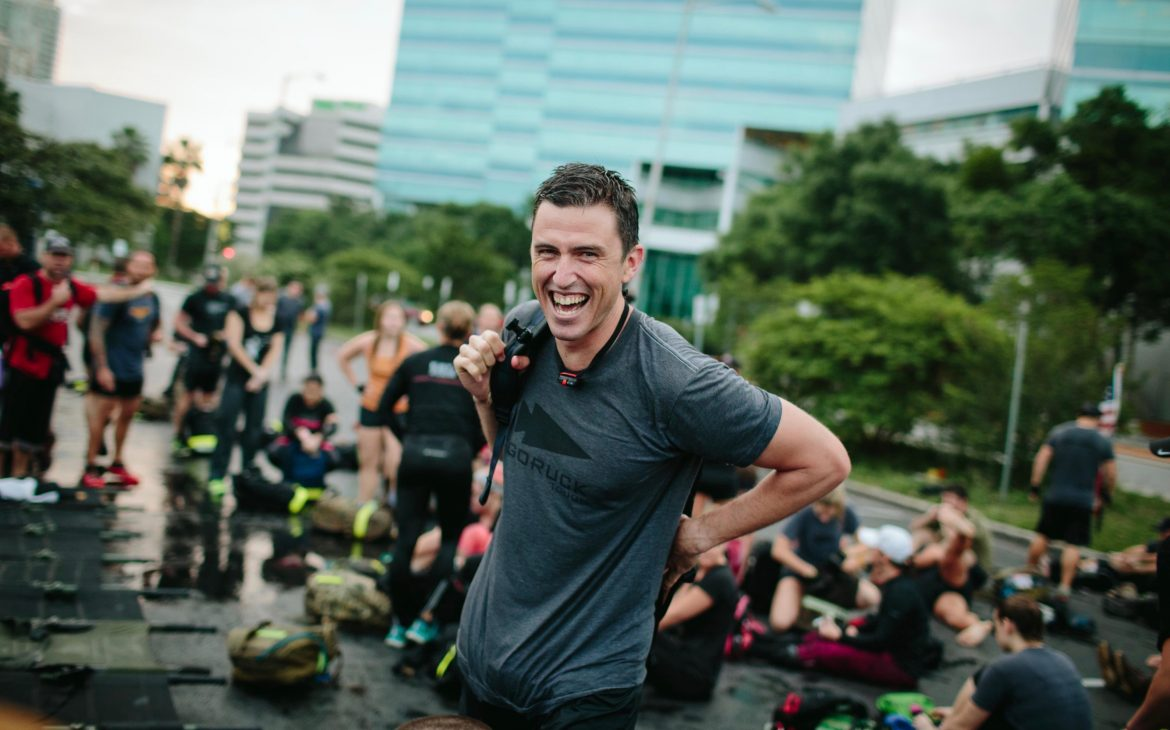 This article was originally published here by the Perfect Pack. Disclaimer: the views expressed in this article are based on the author's experience and opinions and do not necessarily represent The Perfect Pack as a publication or community as a whole.Words by Jon Custis, photos provided by Jason McCarthy. Cover image by Kris Fortuno.