Father's Day 2020 is Sunday, June 21, so there's still plenty of time to find the perfect gifts for Dad. Even if the pandemic means your typical Father's Day activities look a little different from last year's or you have to settle for a Father's Day ruck instead of the trip you had planned this year, you can still use Father's Day to give Dad the recognition he deserves with some quality time and quality gear.
---
The Rucker® is a gym on your back. No membership required. Purpose-built for rucking,
with or without a kid in hand. The 25L Rucker is going to be for those dads with a larger build, over 6 feet tall or even if he just wants those side handles to crush more workouts.
---
Proven to be the toughest apparel you can find. No one likes Rotten Cotton because it absorbs moisture like a bath towel that never dries. Chose a tough as nails fabric that's trusted by the rock climbing industry and further proven at the GORUCK Challenge. Fast drying, comfortable and plenty of toughness, GORUCK style.
Everyday
Training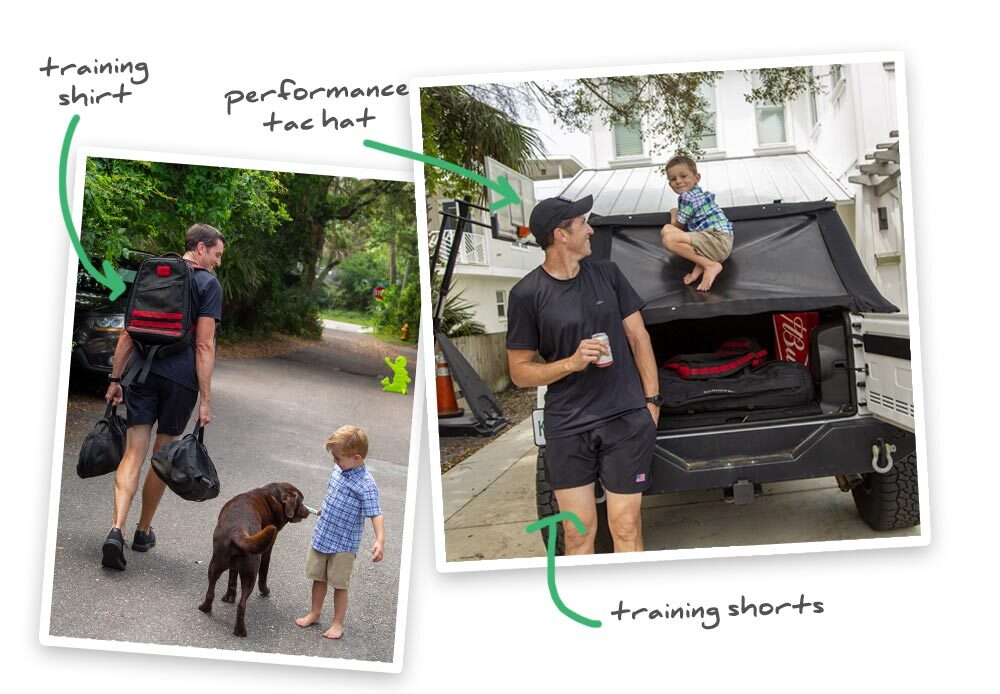 ---
"I protect you, you protect me." Wear as an everyday cloth face covering as recommended by the CDC or as a cover for an N95 mask to extend its life. Each 3-pack comes with 1x Black, 1x Navy and 1x Ranger Green.
For each 3-pack of everyday masks we sell, we will be donating three (3) N-95 respirators to a healthcare facility in need.
---
Whether he's just started training or he's a seasoned GRT, we've got all the training gear you could need to outfit Dad with a home gym to make his friends jealous…or he can just invite them over for a thrasher session!
---
Much like a father's role, rucking requires strength, endurance, and character — and builds it, too. Not only that, a ruck around the neighborhood on Father's Day will build memories that you have to remember year after year.
If your dad isn't close by to join you for a ruck, FaceTime or call to show him you care. And take time to remember the dads that have left their legacies behind and those without dads this time of year.
---
Featured Gear: