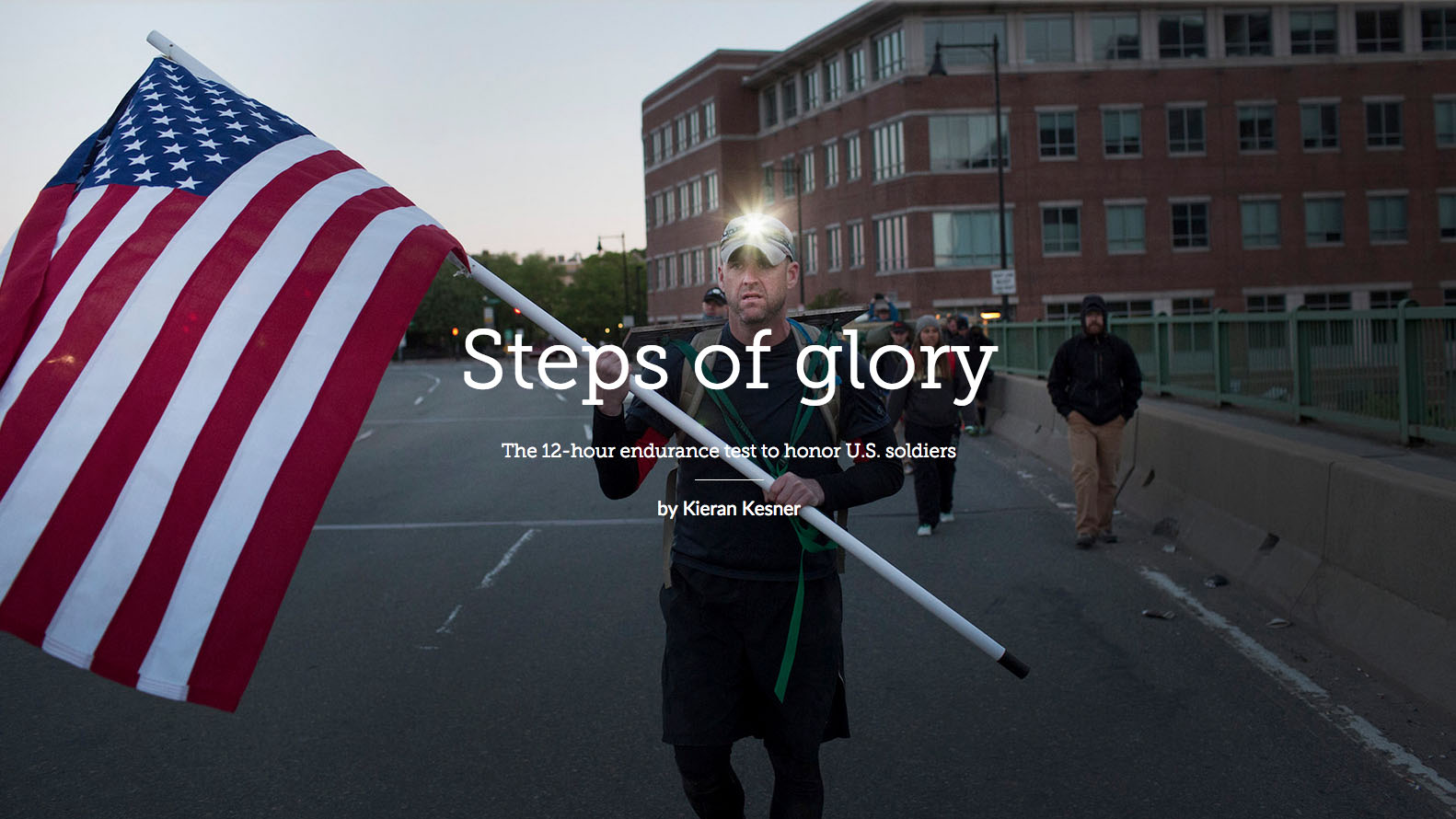 From Mashable:
"Most people celebrated Memorial Day by lighting up the barbecue and enjoying an extra day off.
But on Monday, I got to follow — or rather, run — alongside a group of 28 men and one woman who paid their respects to fallen soldiers with a small sacrifice of their own. They chose to put themselves through a series of physically and emotionally demanding tasks, each of them in the name of a soldier killed in battle.
…
"My buddy and I signed up for this event before we even knew it was going to have this kind of a focus on recognizing the men and women who have paid the ultimate sacrifice," said Neil Andrito, one of the participants. "But in preparing for this event I have a whole new appreciation for the men and women who serve our country."
…
As the sun rose in Boston on Monday, the small group reflected on the power and spirit of Boston Strong through the heroic acts of those who gave their lives to protect their country."
Read full article here.