Hey y'all,I am thankful for GORUCK bringing so many amazing people into my life.  I asked my friend "Doc" aka Dr. Richard Kamm to share his story about Momma Stump. I know that everyone who met her was impacted in a positive way.
---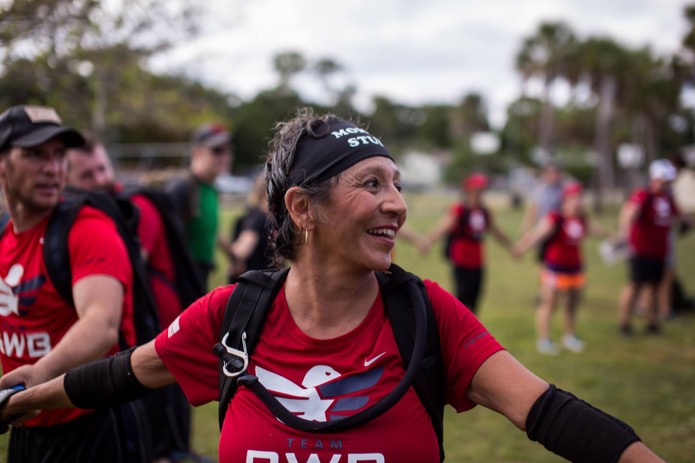 "Who's the last person that you met who turned your perceptions upside down?
I met Stephanie Chavez Stump in late 2012.  I had never done a GORUCK.  Hell, I had never "rucked" period.  I read a post about the GORUCK Challenge on Brett McKay's artofmanliness.com and decided to get my ass in gear, drop some fat, and do a GRC.  I had no damn idea what I was doing.  I was doing push-ups, pull-ups, bear crawls, etc in the 24 hour gym near my house with bricks in my GR1 I bought through huckberry.com and just totally winging it.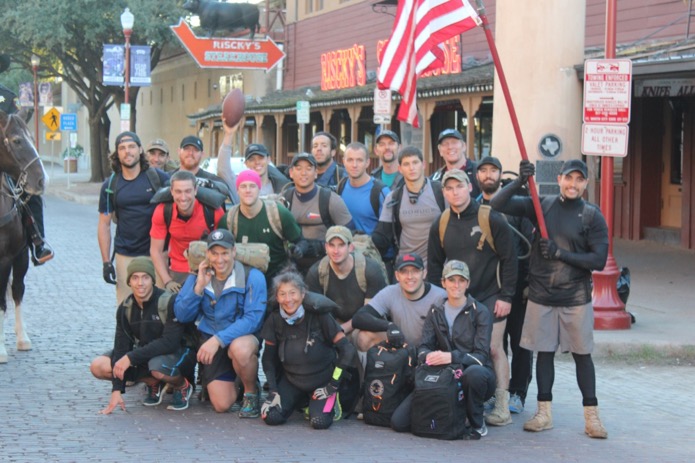 Then I heard there was a group of locals who were training for the same GRC I was.  Perfect!  Now I just need to not be the biggest pussy there.  I was convinced that everyone in this group was going to be terrifyingly fit.  I show up in the parking lot of a BassPro to meet the group and see this old lady with a headband on grabbing a backpack out of her Chevy SUV.  She beelines towards me and says "hey – are you here to ruck?  I'm Stephanie, but you can call me Momma."
Say what?  This is NOT what I imagined.  Then I meet her son Joseph, aka "Stump" (he's a whole story unto himself, LOVE that dude!), and after a few more people show up, we set out on my inaugural ruck.  Oh, and we started late, because this one heavily tattooed, thick bearded mofo wasn't on time.  I should have known to stay away from him from the get go.  Dude had a weiner dog tattoo coming out of his neck and a giant eagle tattooed across his chest.  Weirdo.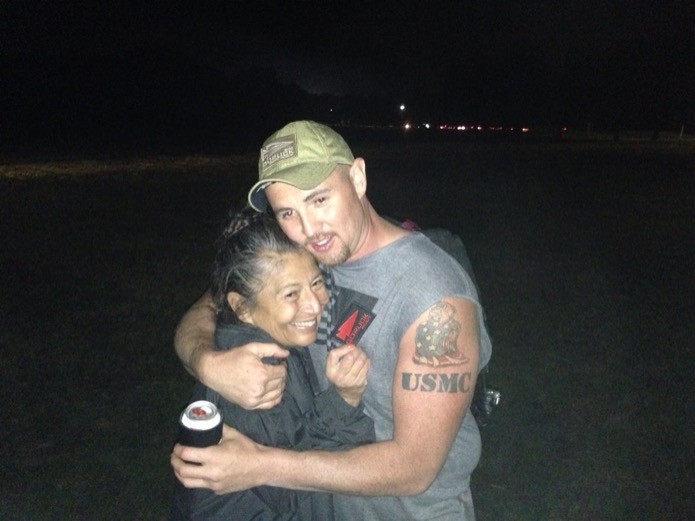 So off we go, moving quickly over the bridge into downtown, a little PT peppered in here and there and 20 minutes in I am lathered up and sweating pretty good.  And the WHOLE DAMN TIME this old lady is yapping.  Non-stop.  She's bitching, and moaning, and giving Stump shit.  And giving the Weiner Dog Tattoo guy shit.  And giving me shit.  
Your legs are too long.  Slow down.  You're creating gaps in the group.  Go all the way down on your push-ups.  Don't step on my heels.
Shit, this lady is busting my balls.  And everyone else.  Non-stop.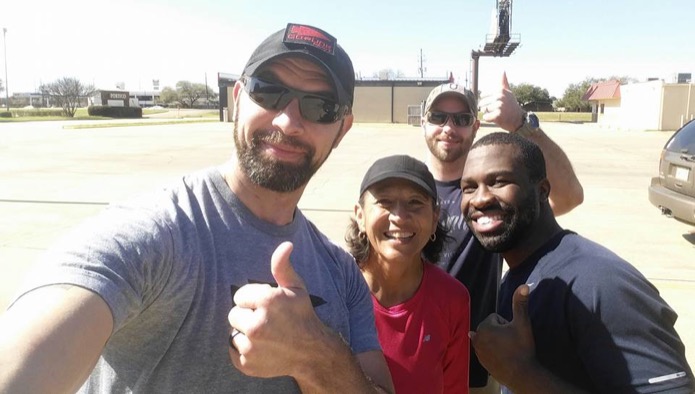 Moving forward, Momma Stump's shrill Minnesota-twanged voice became ever present at every training ruck.  But she never quit, and she never backed down from PT, or carrying heavy logs, or doing more time, distance, etc.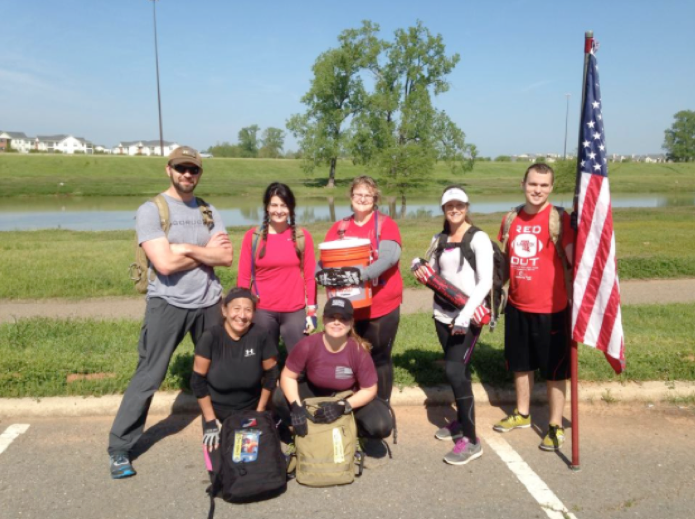 I survived that first GRC and got the GORUCK bug.  I did more, and more, and Lights, and Heavies, and Scavengers and helped great people train for stupid ideas like Selection, and organized a local ruck club, and trained for GORUCK 4-5 days a week.  And Momma Stump's voice was always in my head, whether she was physically there or not.  She was there on all-night training rucks.  She was there carrying my godforsaken 5 gallon bucket, a.k.a. Awkward Eddie.  She was there at my first GORUCK Heavy and she looked a helluva lot better at the 24 hour mark than I did.  Tough as nails. She was so proud of that red patch.  She was so happy to be a part of a group of Shreveport peeps who all did their first Heavy together in Fort Worth.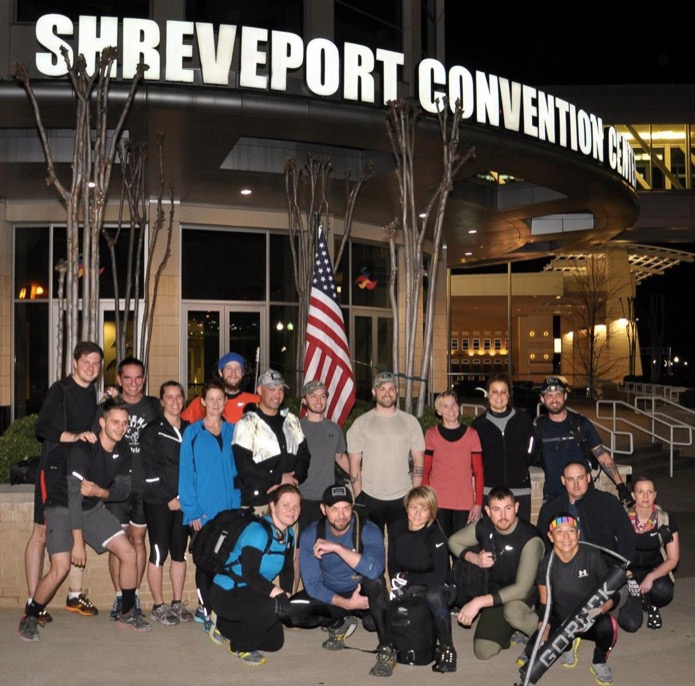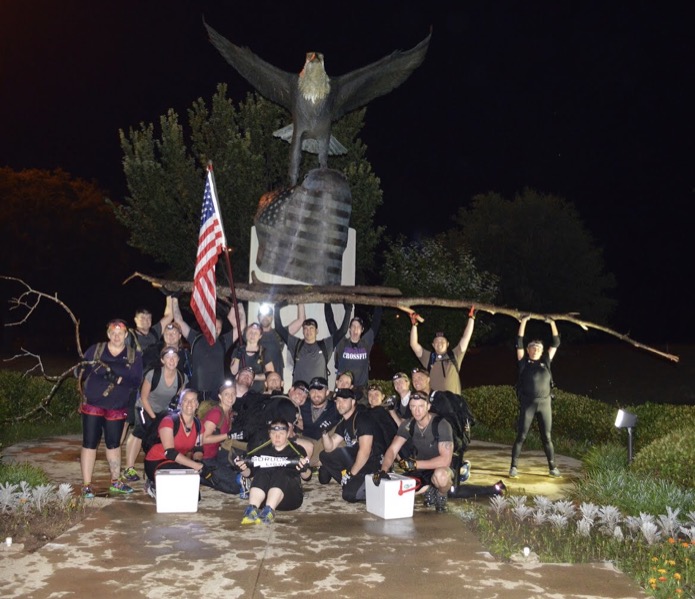 Momma Stump would train with me when nobody else would.  She wanted to do another Heavy, and she was fired up about how much GORUCK and Team RWB were coming together.  We talked and talked and talked during our rucks.  She loved her son.  She loved her niece Kaylynn, who fought a very aggressive pediatric cancer for a very long time.  Cancer won that battle in February 2014 and it broke Momma's heart.  Cancer ran deep in Momma Stump's family, and it terrified her.  But she always ended up at "I just need to suck it up and work harder."  And she did.  She trained very hard.  
Fast forward to July 1st, 2014.  I'm at work at the hospital and my phone rings.  It's Momma.  I think "why's she calling me?  She always just texts??"  I answer.  Sobbing.  Uncontrollable sobbing.  I can barely make out her words.  Finally she calms down and I make out a terrible bundle of words.  "Doc, I have cancer…"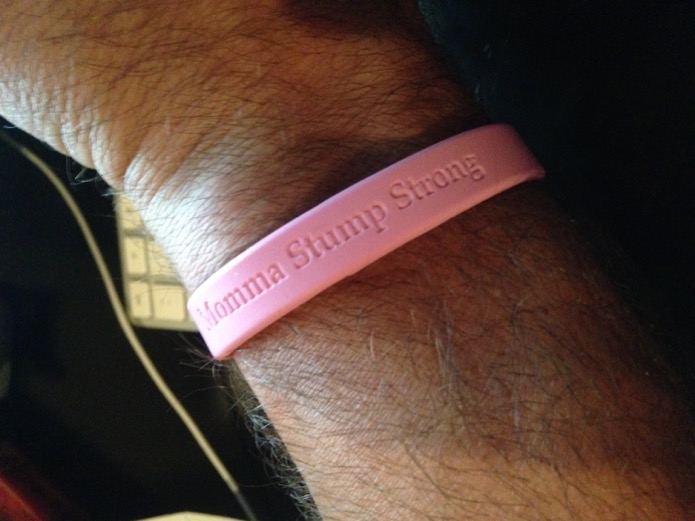 Momma had found a nodule incidentally during a mammogram.  They biopsied it "as a precaution."  It was tiny.  She was convinced it would be benign.  It wasn't.  Worse yet – it was stage III adenocarcinoma.  And she was shattered.
But Momma rallied.  She started chemo.  She had a partial mastectomy before that.  The chemo sucked.  It was hard.  She lost her hair.  Her long, thick, beautiful jet black hair that she was always so proud of.  We all shaved our heads too.  We made bracelets and did fund raisers to help her with the costs.  She lost her home to a house fire while she was at her first chemo treatment (no shit).  But she fought on tenaciously.  DFQ Momma.  DFQ.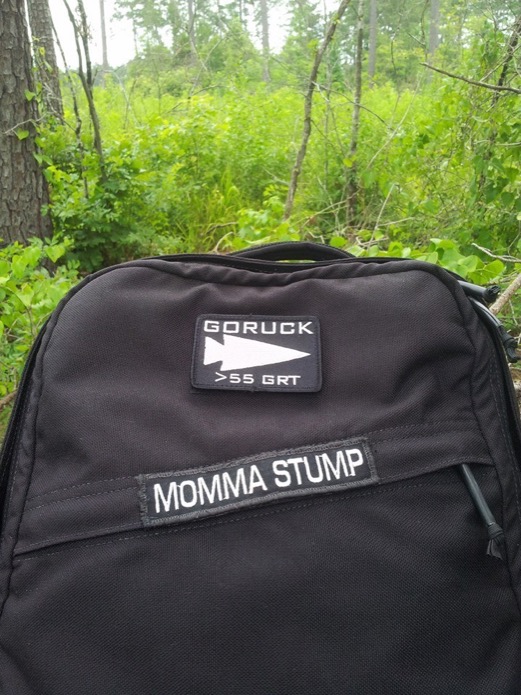 She cheered us on during HCLS attempts, and during Selection attempts (not me mind you, haha), and during GRCs.  In the midst of chemo treatments she showed up at a GRC in October 2014 for the sole purpose of cheering my wife Cindy to her first patch.  She made signs and laminated them for Cindy.  She ended up shadowing and taking pictures all night long.  ALL DAMN NIGHT.  DFQ Cindy Kamm.  DFQ Momma.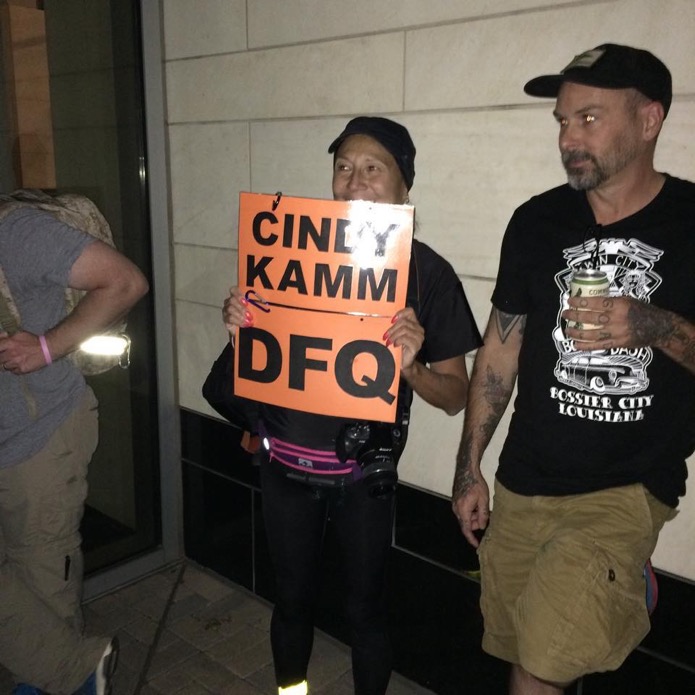 The chemo sucked.  But Momma was tougher.  She got follow-up PET scans that were clear!  Cancer free.  She was going to make 2015 her bitch, and she did.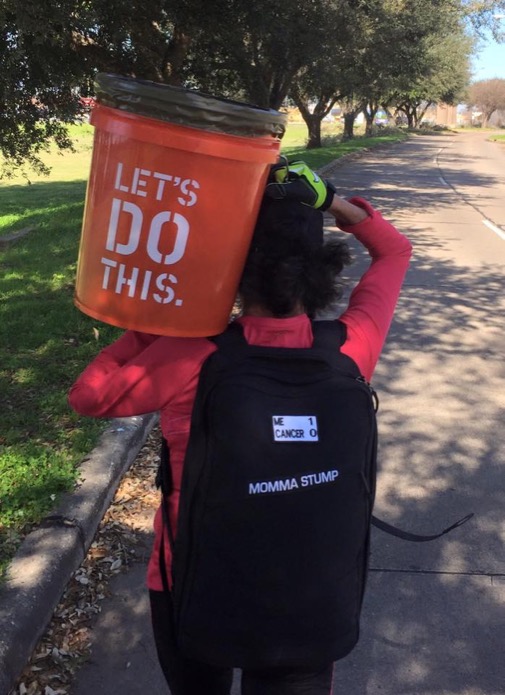 She started running 5Ks.  Then she ran 10Ks. She started rucking with us again.  She started busting my balls non-stop again.  NON STOP.  Momma was back.  She desperately wanted to do the GRT Reunion in NOLA.  She was so excited.  Y'all know the one – the Weiner Dog Tattoo Guy made that one happen.
And then it fucking happened.  Nausea, vomiting, rapid weight loss, bladder problems.  The cancer was back, and it was everywhere.  February 28, 2016 she's rucking with a group of local GRTs and then 3 weeks later she's in the hospital again.  She wouldn't leave the hospital again until she went home to her son's house with hospice.  She suffered greatly, and her son and daughter-in-law (the badass Jennifer Stump) gave her better 24 hour care than I have ever seen.
Momma Stump's battle was over on June 21, 2016.  Cancer won.  We all lost Momma.

I miss that shrill voice of hers.  I miss her busting my balls.  I miss her wonderful smile.  I miss her giant heart.  I miss her making silly laminated signs for the local GRTs who were doing events.  I miss Momma Stump dearly.

I love you Momma Stump.  Rest easy.  Ruck on."

---
Thank you Doc for sharing this. I feel fortunate to have her as a friend. Even with most of her communication to me being HTFU Bomber. 
Every year there is a all women's event a Light, Tough, and Heavy (HTL). I'am stoked to announce in 2018 the HTL  will be named the Momma Stump Memorial All Women's HTL in her honor. With a portion of registration fees going to Team RWB as requested by Joseph Stump. 
If you have a cool story please send it to me at bomber@goruck.com I can't promise that I will repost your story, but I will read everyone. I am thankful for the people I have met through GORUCK.  We all miss you. Love you Momma Stump. 

Christopher Goad
AKA Bomber
Semper Fidelis