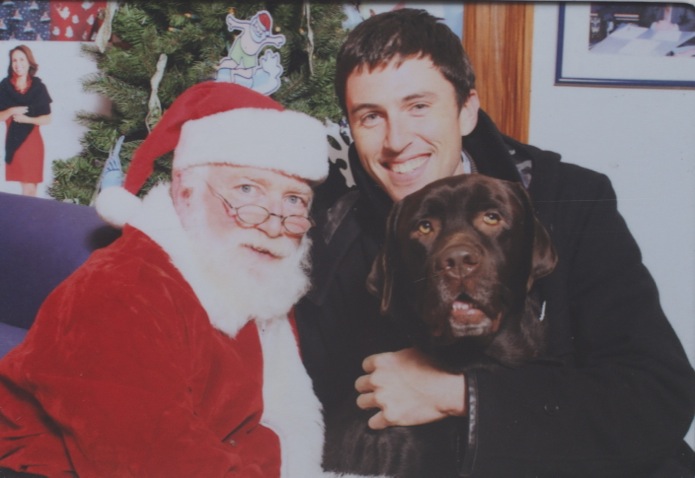 Today's moments are tomorrow's treasures. So when you see Santa this year, tell him what's up from me and Java. I'm sure he'll remember us.
While you're at it, buy the $10 picture and keep it someplace safe. Like on your fridge or framed on your desk so you'll see it all the time and never miss an opportunity to remember to smile.
Holidays are wonderful and hard and 'tis the season and if you're looking for last minute Christmas gifts, here you go: frame some special memory that reminds you why you love that special someone. And of course you have to tell them that (in a note). Then put it under the tree and watch what happens. An open heart trumps perfect packaging every day of the year, especially Christmas.
Sort of how I have no idea what I got in 2010 and I really don't care but I'll never forget that Java and I went to see Santa with some friends and had a blast. I'm pretty sure Java asked for world peace, I can't remember if I got a word in through all the smiles.
Merry Christmas and Happy Holidays and if it's snowing outside don't forget to go play in it. Or that life's too short not to take a chance sometimes. With snow and your heart and with many, many other things.
Love,
jason and java forever