Here at GORUCK, we knew we wanted to do something special to Honor the Fallen of those on 9/11/2001, and commemorate the 20th anniversary of this historic day in American history. This past weekend, of 9/11/2021, across the country people not only saw us putting in the work, but HEARD us chanting for the fallen on 9/11/2001. From New York to DC, Pennsylvania, Texas, and more, over 1,000 people showed up to fight, learn, listen, understand, ask tough questions, and Embrace the Suck. Our message even reached down to Miami, Florida, where a member of our GORUCK community was determined to put together his own commemorative event to join us in Honoring the Fallen. Alex Westover, put together a successful 9/11 Memorial Event alongside the University of Miami. Last year, Alex had 7 members join him in his 9/11 Memorial Ruck, but this year, he had no idea how great of an impact he would make in his community with the amount of people who wanted to join in. Saying he was "blown away" would've been an understatement, here is his story:
Below is the email written to GORUCK Customer Service team on 9/12/2021:
"Good afternoon GORUCK HQ, 
A couple of months ago, I reached out and requested to work with GORUCK to help with a special 9/11 memorial I was putting together alongside the University of Miami. Shawne was my point of contact, and provided invaluable assistance during the journey to completion.
Shawne, when I first requested those patches, I only expected about 50 people to show up. Yesterday morning, at 0500, over 100 members of the UMPD, Army and Air Force ROTC programs, Veterans Student Organization, Army Trauma Training Center, and Vice City Ruckers joined me for our 9.11 mile ruck to commemorate September 11th.
The Athletics department sent their film crew and put together a short film commemorating the event, which can be found here: https://www.instagram.com/tv/CTs8t-OLtFS/?utm_source=ig_web_copy_link 
They also presented our memorial at the UMiami vs. App State game last night, and I have attached a video of that to this as well.
I just wanted to share the impact that our work has done, and hopefully open the door to more projects with GORUCK like this in the future.
Thank you for everything you do, and I am honored to be here writing to you today.
Sincerely,
Alex Westover"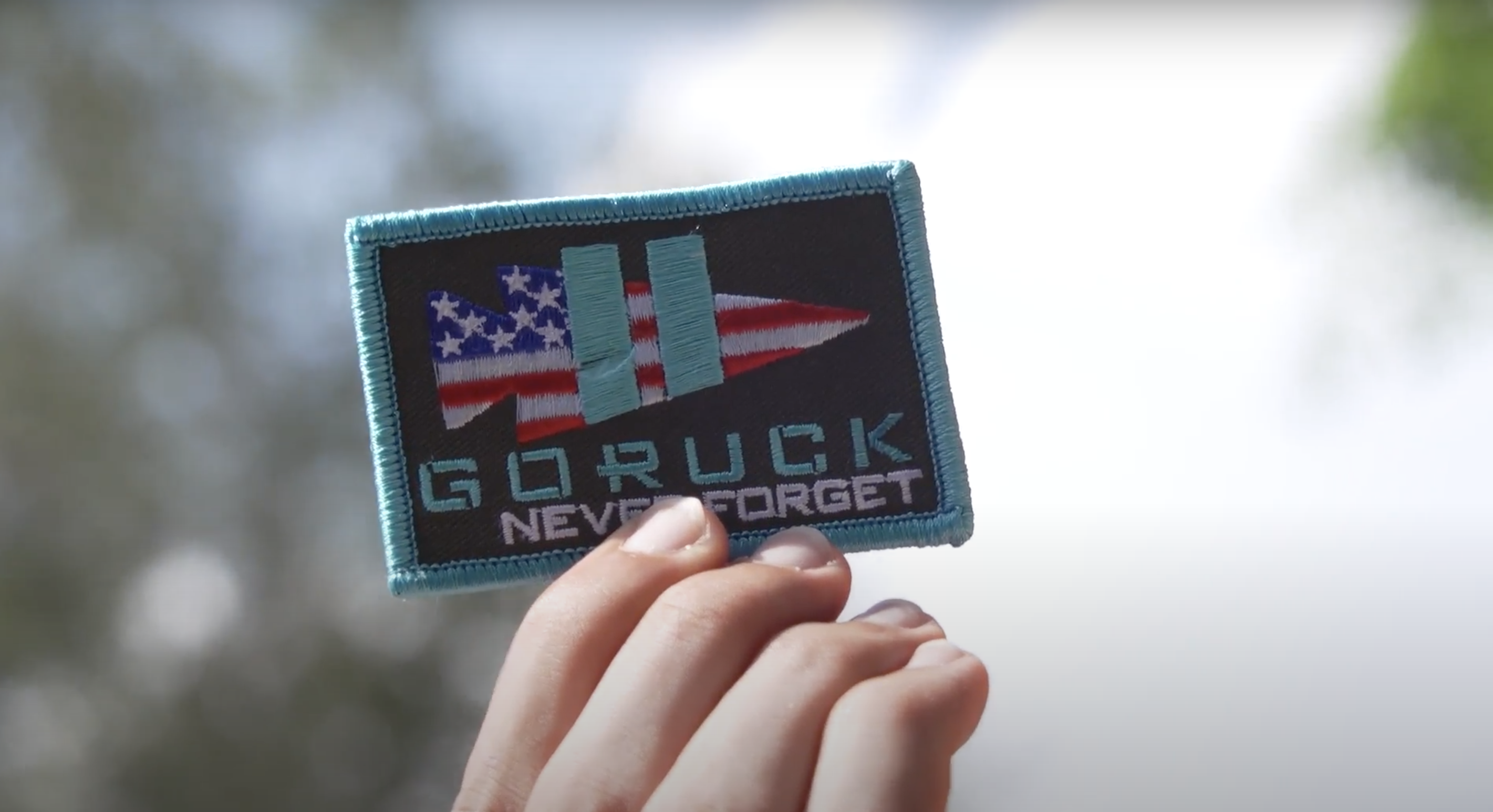 Participating Organizations (from the ruck):
– UM Police Department (UMPD)
– UM Army ROTC (Southern Strike Battalion)
– UM Air Force ROTC (Detachment 155)
– UM Veteran Students Organization
– Vice City Ruckers
– SoFlo Ruck
– the U.S. Army Trauma Training Detachment