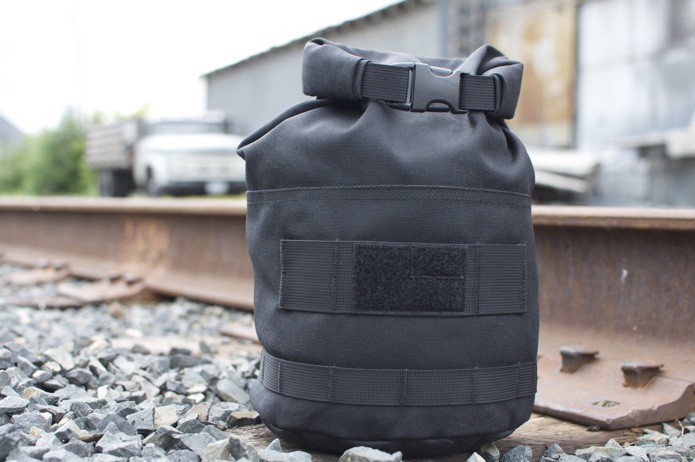 Brick Bag was born of necessity. Everyone who takes a GORUCK Challenge brings bricks to stuff in their ruck. Bricks are highly abrasive, and when they're left to swim around, they tear holes in the Cordura. Even 1000 Denier Cordura, the best military-grade material for the job. We've tried all sorts of construction techniques. No matter how many layers of fabric, no matter how tightly packed or cinched down the bricks are, holes happen. So, Brick Bag is not a brick bag at all, unless the bricks are wrapped in something soft, like towels, bubble wrap, and duct tape. Instead, Brick Bag is a stuff sack, meant for daily use.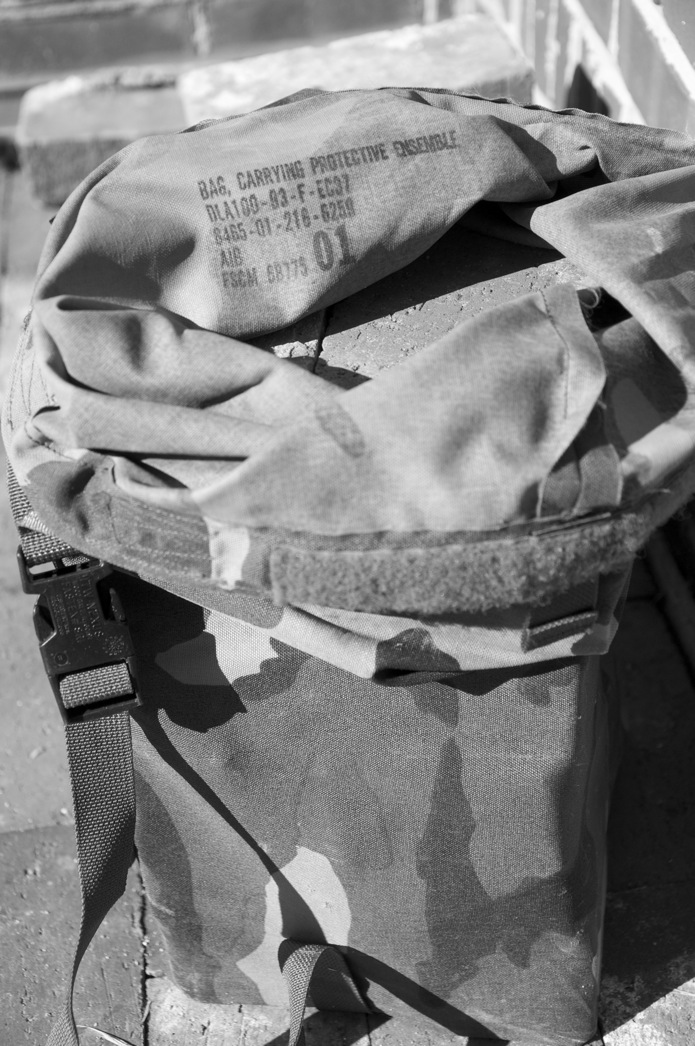 We always take inspiration from military gear. Pictured above is a stuff sack of sorts that I had in Iraq. Its original intent was as a carrying bag for the gear you would need in case of a biochemical attack, and it was to be with you at all times. By the time I made it over to the Sandbox, that was no longer required. But the bags remained with our team, so I used it as a stuff sack. As we at GORUCK are fond of doing, we trimmed down the excess to create Brick Bag.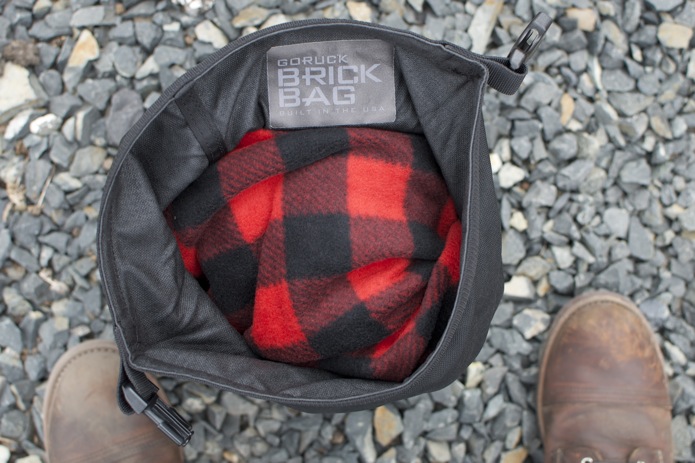 The top closure of the Brick Bag is lined with a row of military-grade webbing. We enclosed a strip of hard plastic on the interior to give it a little additional stiffness, which makes the closure more functional. On either end of the webbing strip is a male and female buckle that close the bag. I use Brick Bag to segregate dirty clothes from everything else I have in my GR1. I'm also a fan of wrapping my camera in a blanket and stuffing it in Brick Bag.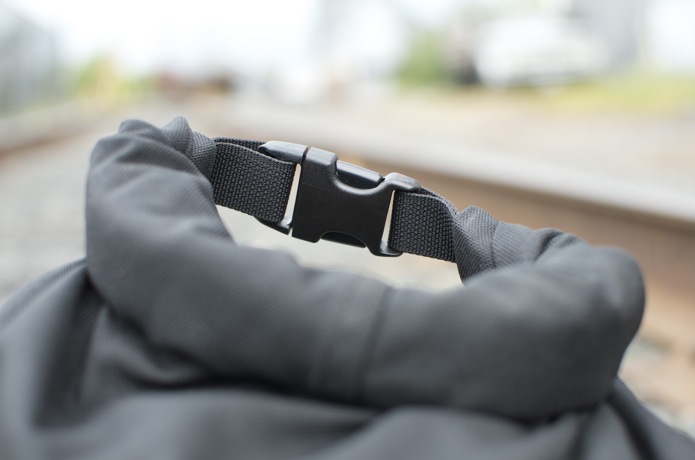 It functions as a roll down stuff sack. The ends are then folded back towards each other and closed.

One strip of MOLLE webbing at the bottom provides options.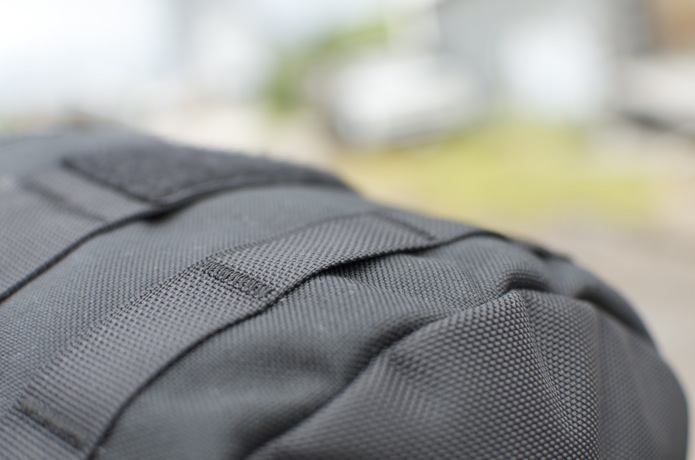 The ballistic bottom provides additional abrasion resistance, similar to the bottoms of our rucksacks. We've gotten the question why we don't make all of our gear out of it. Ballistic makes a perfect bottom, but if the entire bag were made out of it, it would be too bulky and too clumsy. Ballistic has no real give to it, which impedes performance. Additionally, ballistic is slightly shiny (until covered in dirt or mud or something), and military types don't tend to like to draw attention to their movement.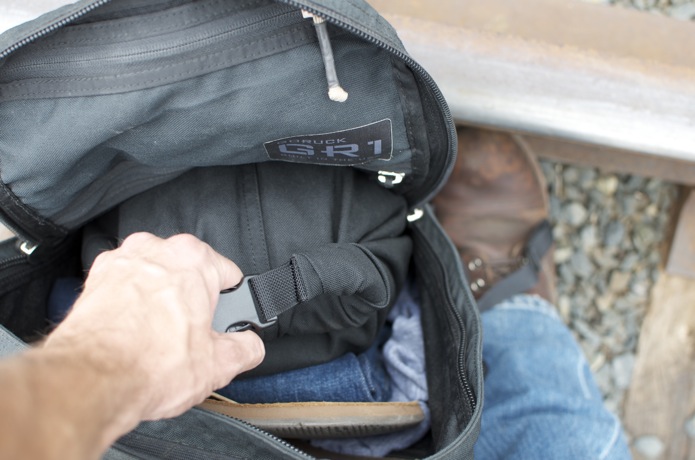 In using it over the past months, I've been surprised how often I grab for the defacto handle, which is the attachment buckle. It makes it easy to grab out of the interior of my GR1.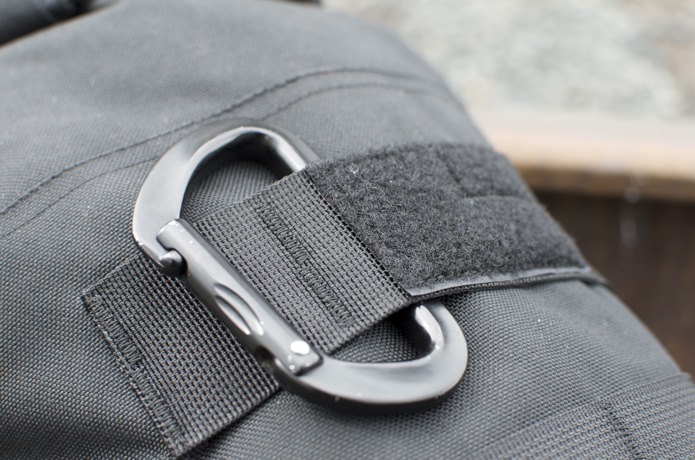 The centered, larger webbing strip with the Velcro sewn on top also provides options for individualization, and customization.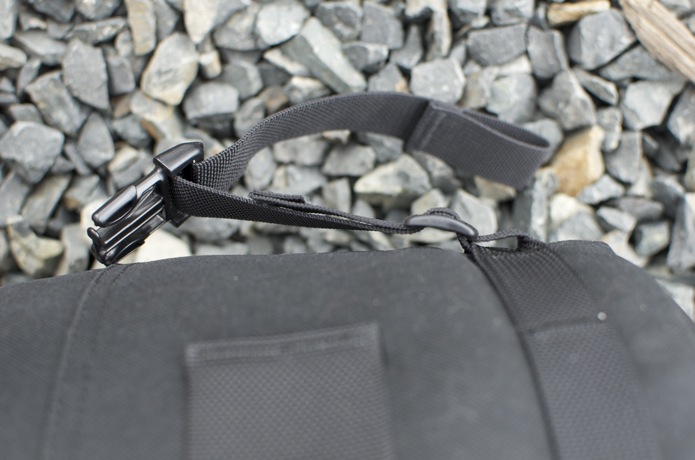 Brick Bag also has the capability to become a compression stuff sack. Attachment buckles strap into the MOLLE webbing at the bottom of the bag and correspond to the closure buckles at the top. Male/female, female/male.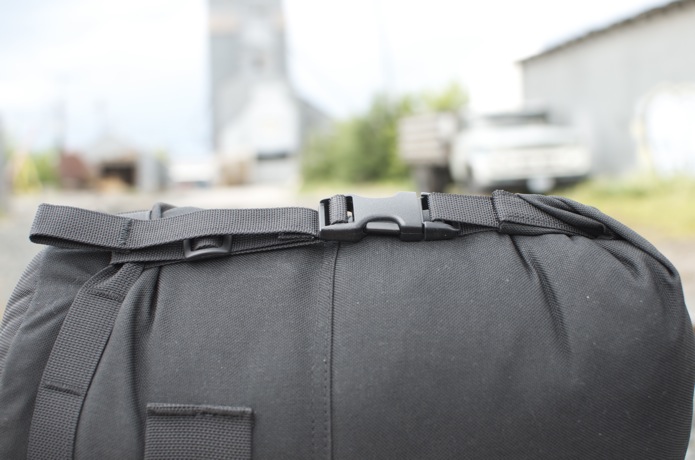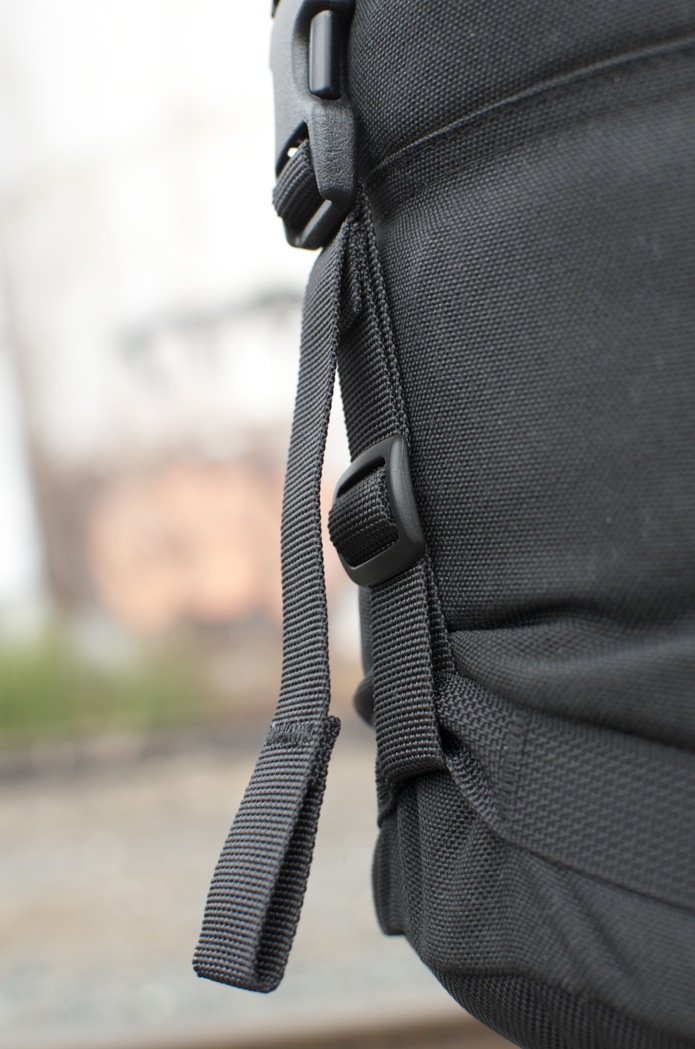 Once buckled, each side is cinched down to reduce the volume of the bag. In mine, here, I have a summer sleeping bag and a woobie (aka a poncho liner), which will be my set-up at the GORUCK Ascent with my GR2.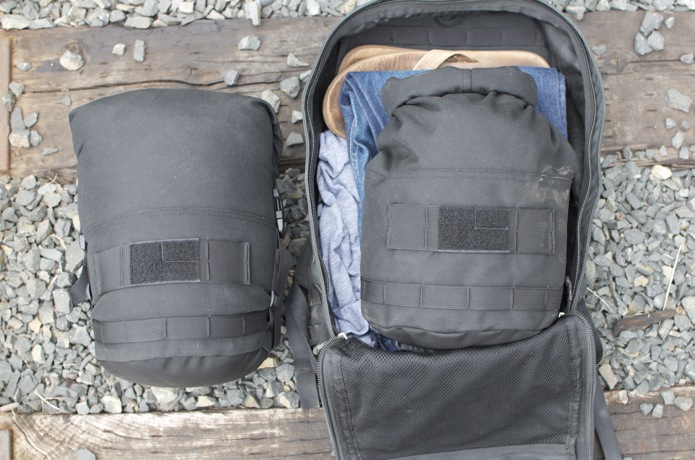 On the far left is a Brick Bag using the compression straps. On the right, in my GR1, is the Brick Bag housing my camera wrapped in a blanket and closed on itself at the top. No compression straps.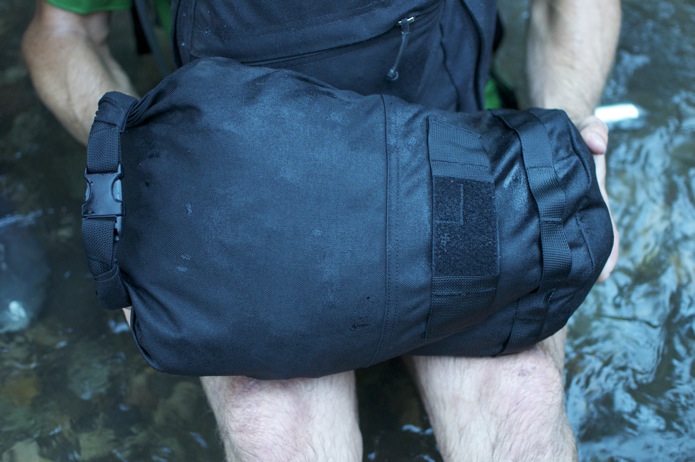 All GORUCK gear must perform at the GORUCK Challenge before we release it. It's our way to ensure that the functionality and construction are worthy to be considered the best in American manufacturing. This is always our aim. So, in the picture above, and below, the Brick Bag is stuffed with over 40 lbs of rocks and carried everywhere, in every which way for the duration of multiple Challenges. This allows us to make sure Challenge takers don't find any stress points or weaknesses we haven't yet found ourselves. New products will always make their way to and through the Challenge first for this reason. We release products when they're ready and not a day sooner. The Challenge is a vital part of this process.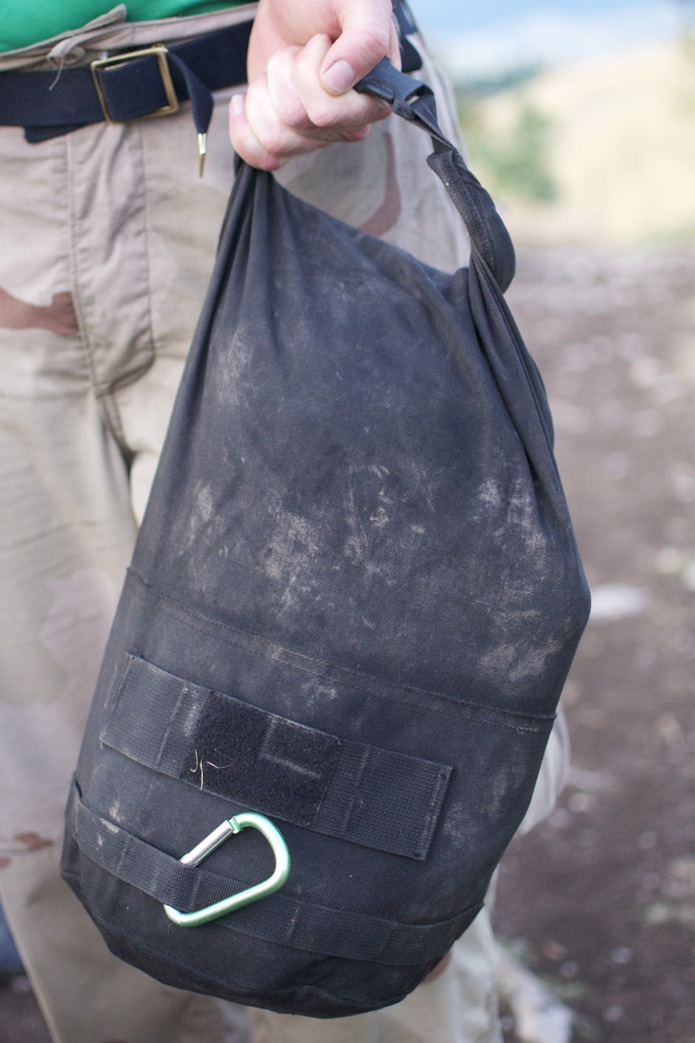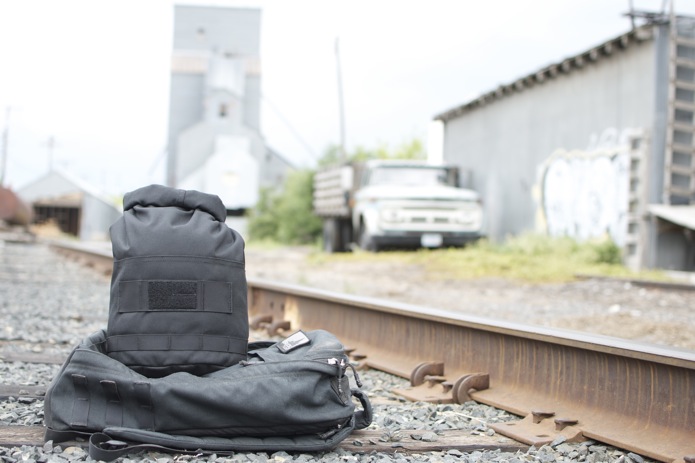 My Distressed GR1 on the bottom, Brick Bag on the top. I've already gotten used to taking this thing with me everywhere. As always, it comes with our Scars Lifetime Guarantee. And also as always, it only gets better with time, and use. Check out Brick Bag for more specs.