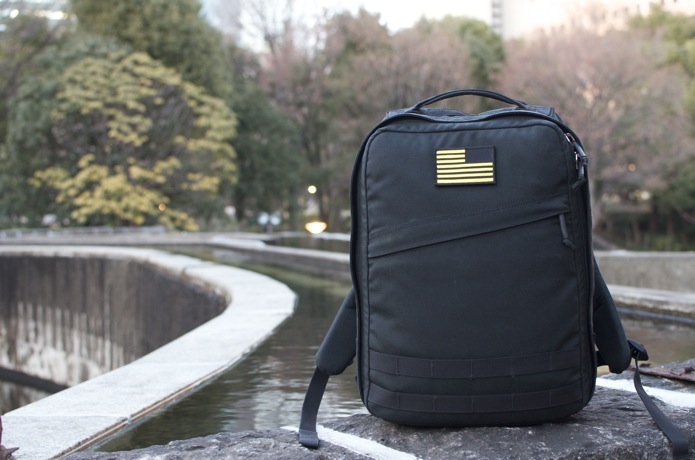 I've thrown a significant amount of abuse at my Radio Ruck. This is an explanation of what I've learned in that process and the back story on its design and construction.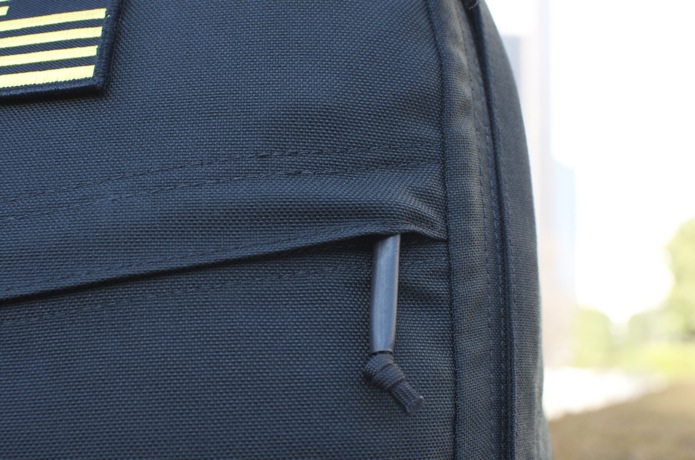 We stick to military-grade materials in our gear: 1000D Cordura, silent parachute 550 cord zipper pulls, made in USA YKK zippers, and a 2″x3″ Velcro for you to affix the patch of your choice. All are in line with the best of the assault packs I used in Special Forces. Better materials always cost more, and tougher materials (such as ballistic nylon) are more difficult to work with in a ruck's construction, meaning that it takes more labor. But our aim is superior quality, so we pick the best and figure out how to make it work from there.

Made in USA YKK zippers are critical. Zippers are the weak link on any ruck, simply because they have a lot of moving parts and, to put it gently, zippers don't play well with others. They dislike fabric threads, dirt, sand, mud…you name it. But YKK makes the best on the market, so we use them. Those who have taken a GORUCK Challenge involving sandy beaches will attest to the fact that the zippers hold up in the harshest of environments.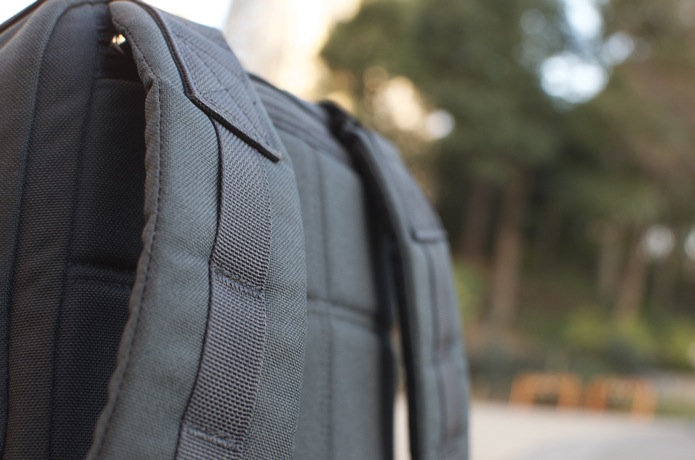 In the prototyping process, the straps took us forever to get right.  The thickness, the amount and type of hard/soft padding is meant to provide comfort to the wearer even when Radio Ruck is weighted down fully. Softer padding feels better when the ruck is empty, harder padding works better when the ruck is weighed down. I didn't cut the straps open to show you, but we have a combination of both types of padding, glued together and then encased with 1000D Cordura.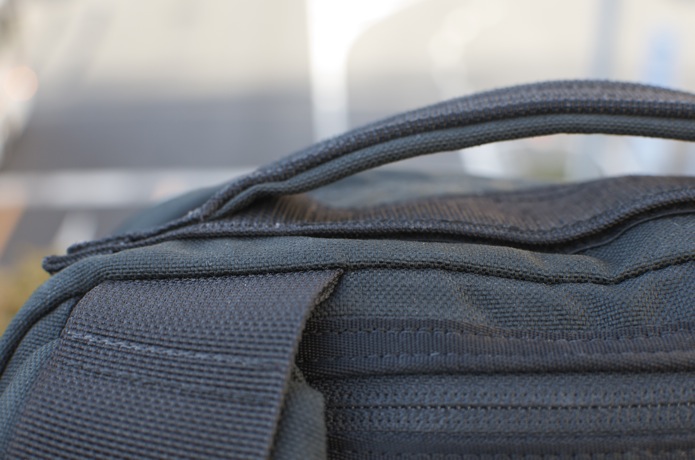 The angle of exit for the straps was also a process of trial and error. The goal is for the ruck to ride high on your back, so we constructed the straps with that end state in mind. The way that the human spine is, the higher the ruck rides, the more you use your shoulders and upper back to bear the weight. These are big muscles that have evolved for just this kind of thing, as opposed to your lower back, which has not. The straps come out at an angle so that they will ride over the tops of your shoulders but won't rub your neck when you cinch the ruck down.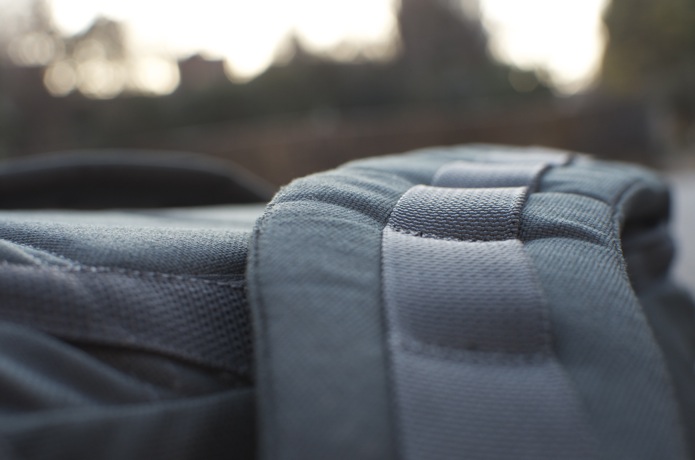 The MOLLE webbing that runs down the straps serves two purposes. The first is that it allows for small accessories, such as hydration bladder hose retainers or carabiners. But perhaps more importantly, it allows the straps to bend to your body more easily, in a more structurally sound way. The straps adapt to the wearer's back and shoulders. This is one of the reasons we say our rucks get better with time.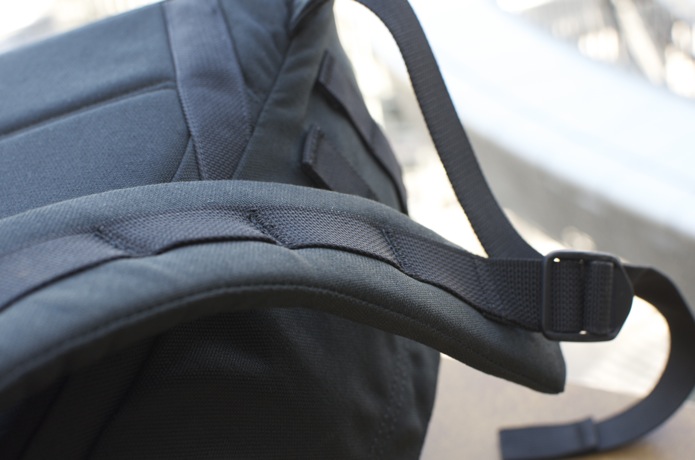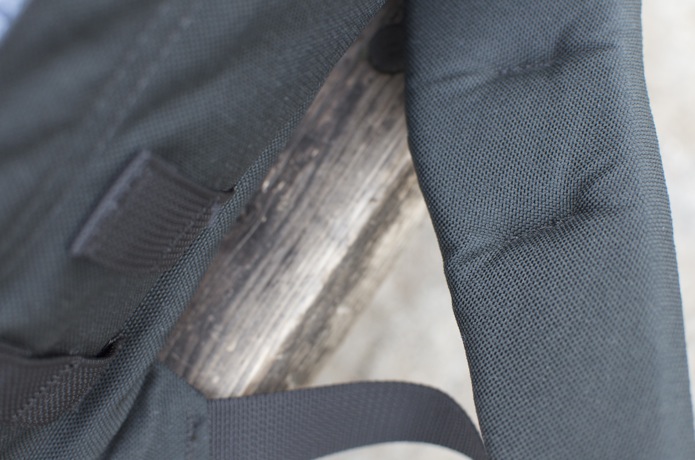 The stitching on the underside of the straps aids in this conforming process, too, as it allows the straps to bend more naturally.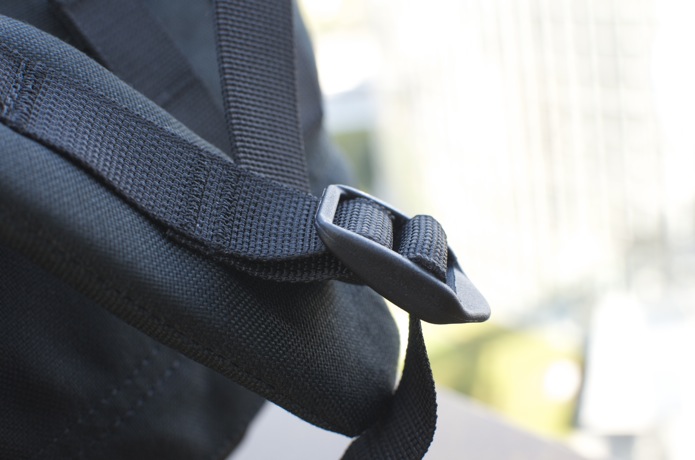 We use military-grade buckles and military grade-webbing, always.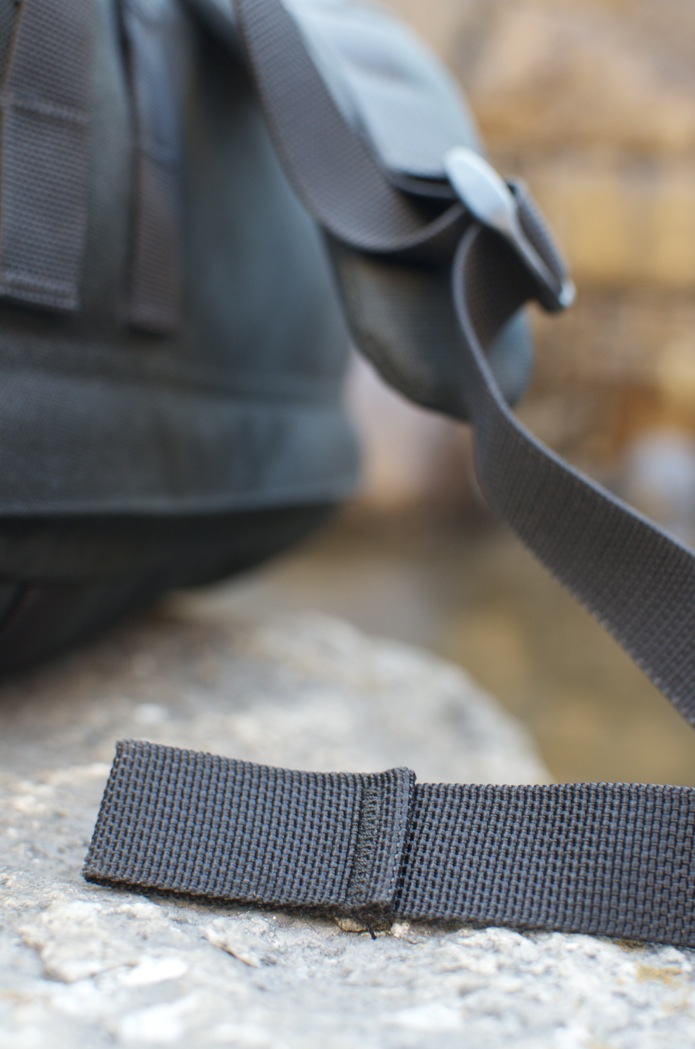 The purpose of sewing the small loop at the bottom is so that you have something to grab onto and can cinch the ruck down more easily. If this doesn't exist, the bottom of the strap can easily get caught in the buckle, and you're left to try to pry it out with two fingers. I hate doing that, so you'll never have to do that with ours. Cinching is made easy.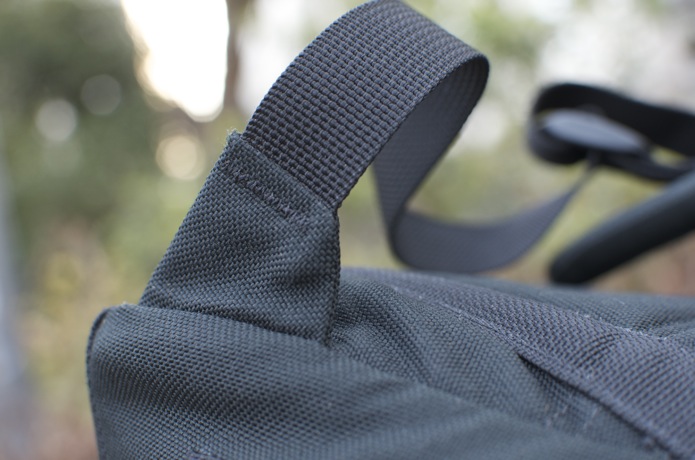 The batwing. This is a new, small feature on our rucks. Initially, I thought them totally unnecessary, and I like to remove anything that's not vital. In our old rucks, the straps are sewn directly into the seam without the batwing and can withstand over 400 lbs of pressure or weight. My beloved GR1 (the first one made), for instance, does not have them, and it's still thriving years later, so it's not vital to their durability. The reason we added them now is because batwings allow for a more consistent angle of departure across all the rucks, which are assembled by a lot of different sewers across hundreds of different steps. Setting the angle of departure via a batwing is easier (=more consistently correct with a lower margin for error) than from eye-balling it directly out of the seam. In this process, we made the batwings as small as possible. Bigger would not help in function or durability, and a smaller size leaves a smaller visible footprint. In our thought process, less is more and more is lazy.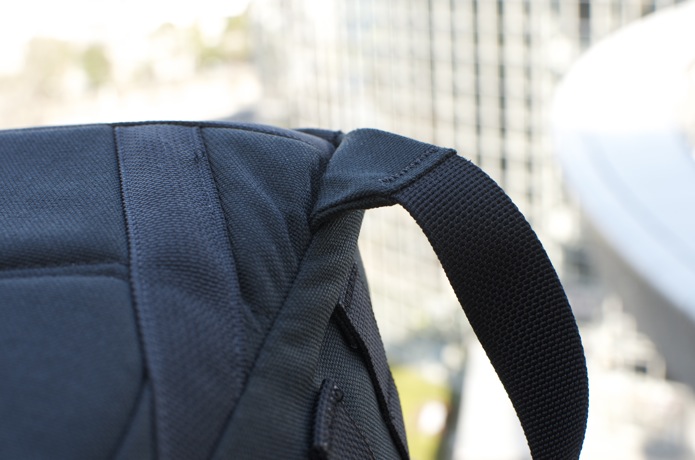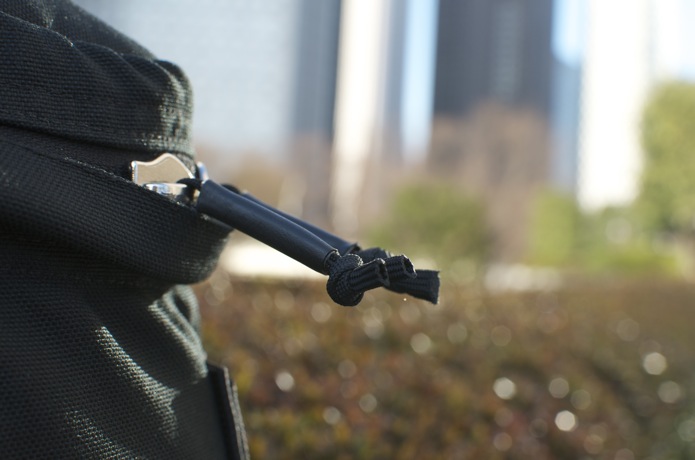 Silent zipper pulls. I hate the sound of two metal zipper pulls banging against each, so ours are silent: parachute 500 cord covered with rubber shrink tubing. My aversion to zipper sounds, which are unnecessary and totally preventable, probably dates back to my assaulter days, when the last thing you would want is for someone else to hear you coming because of your zippers. The length of the pulls allows the user to easily grab them, even with reduced dexterity due to cold fingers or when wearing gloves.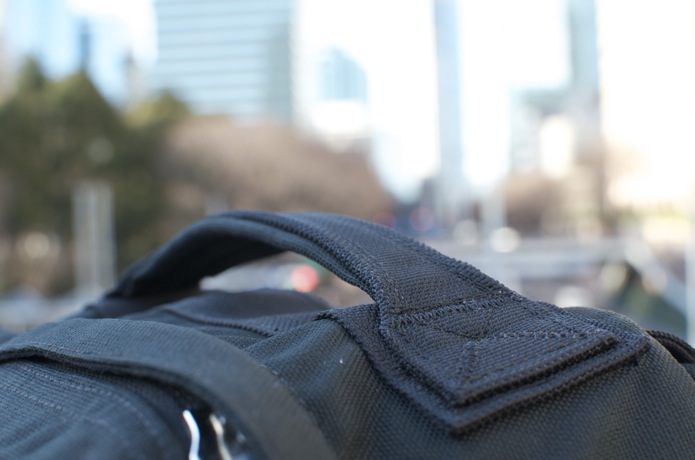 When you have to grab a heavy ruck by the carrying handle, it takes a toll on your hands. Our carrying handles are padded, making this process more comfortable, with less strain on your hands. You don't notice this with a new, empty ruck, but when you're going through airport security or you're taking a GORUCK Challenge and you lose strap privileges, you'll notice it in a big way.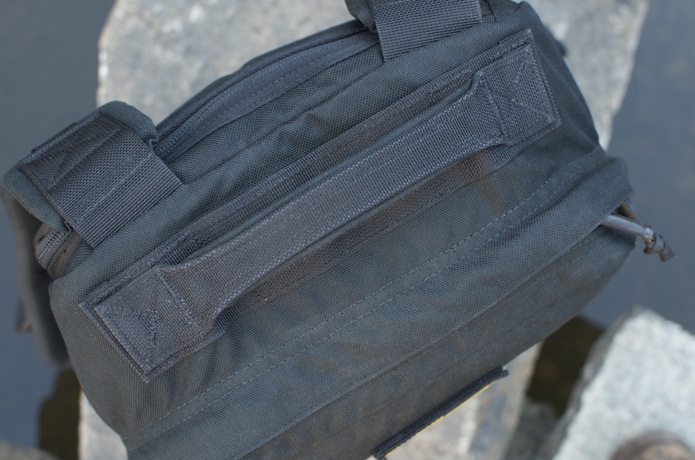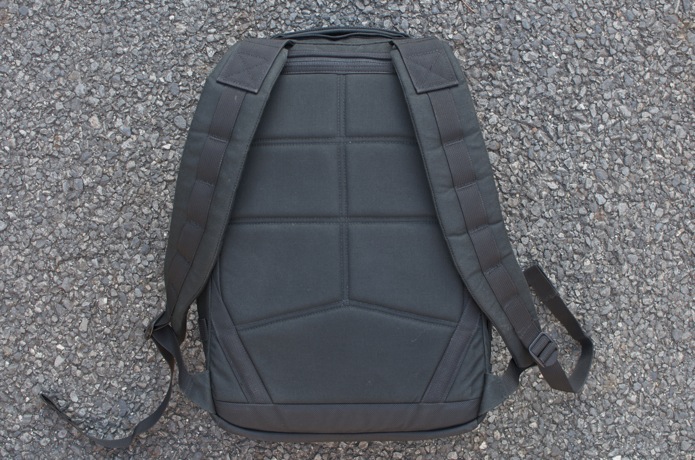 The simplicity and functionality of the back panel are in line with the rest of the ruck. There is a reason for everything, and it all goes to make sure that the ruck conforms to the wearer's back for a comfortable fit. The compartments in the back of the ruck serve a couple different purposes. Sewn seams separate each compartment and allow each compartment to mold to your back over time. The seams also allow for air to pass through them even when the ruck is on the wearer's back.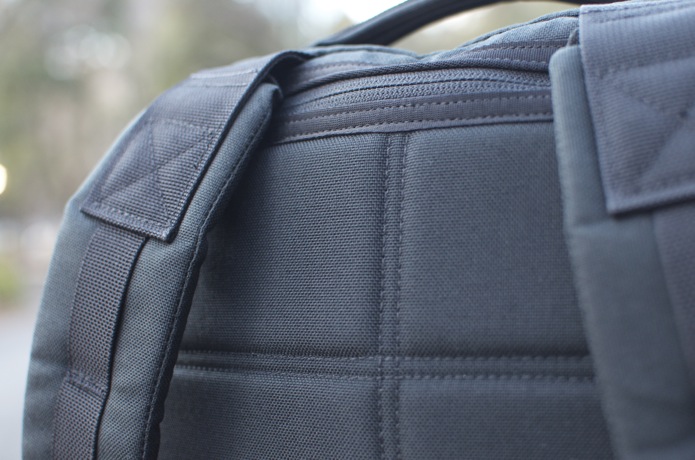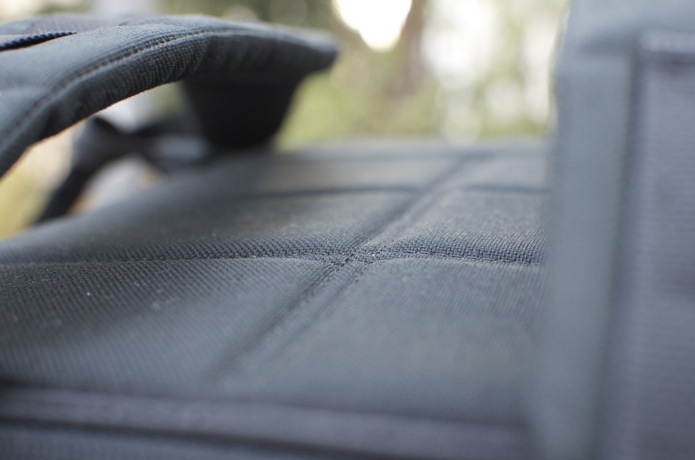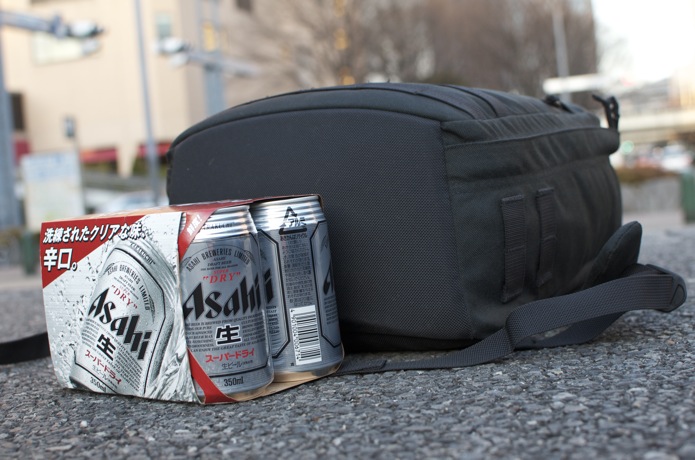 For sizing reference or something like that, a 6 pack — which by this time in the post has about 3 left in it. I am a lover of local things, and I took all these pics in and around Tokyo, so I went with a local brew. With regards to this photo stuff, I love telling the back story on our gear. We put a lot of time, effort, and energy into getting it right, and my goal is to tell that tale. But a 'photo shoot' is not really my speed, so I always take pics outside and turn it into a good time, one way or another. So thanks to the city of Tokyo for hosting my outdoor drinking, and to the people for the looks of wonder. Smiles are a good thing, and always appreciated.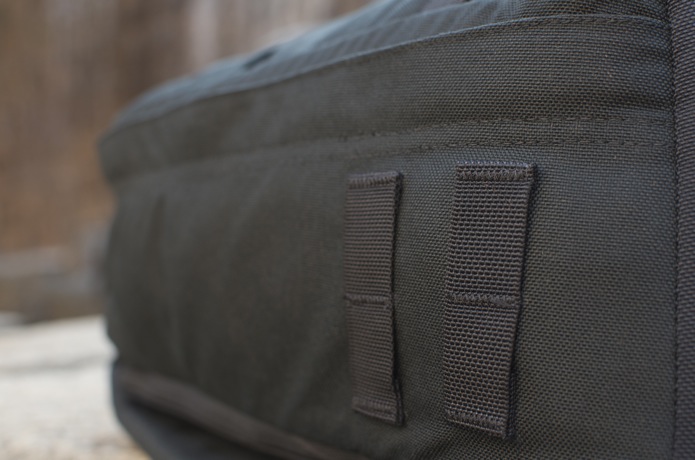 Two rows of MOLLE on the sides and the front. Use them to attach carabiners or accessory pockets.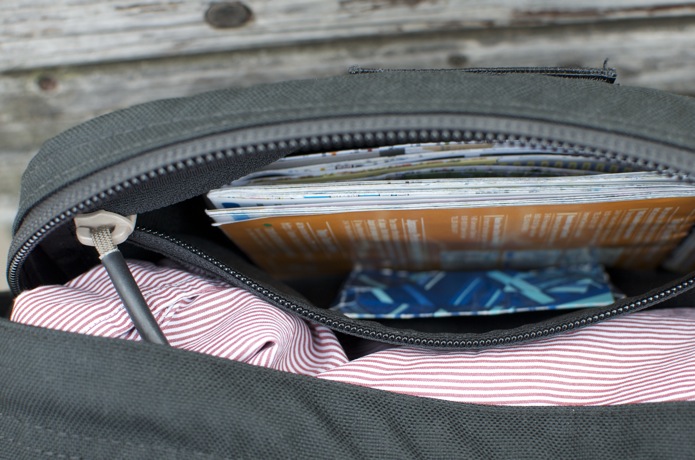 You get used to 'working' out of the top of our rucks. The slant pocket in front and the top interior pocket are easily accessible from above. Shown here is the top pocket, open. I use it to store quick grab stuff, like keys, maps, and gum.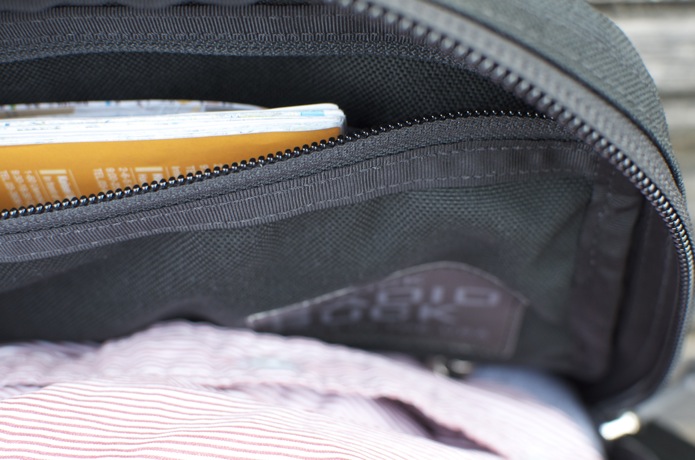 The top pocket has a coyote zipper pull. People are visual, and this separates this go-to pocket from the others, and subtly helps you remember what is where. It is also a consistent feature on our rucks, one that comes to full fruition with GR2 and its multiple panels, each with different colored pulls.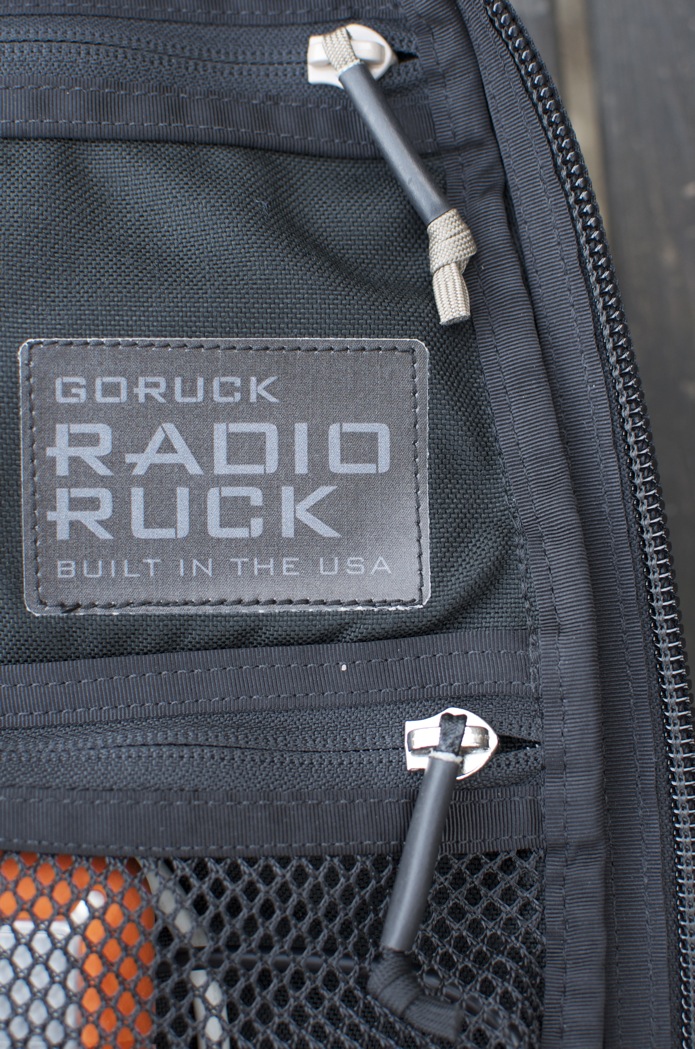 The Radio Ruck label is the only label on the ruck, and it's in the interior. You won't find the name 'GORUCK' anywhere on the exterior.

The Radio Ruck opens completely flat. The version 1 Radio Ruck did not, and we got a lot of requests for it to open flat like GR1. So we made the change, and now it does. This feature allows for a better packing experience. More compartmentalization, more organization of your stuff, easier.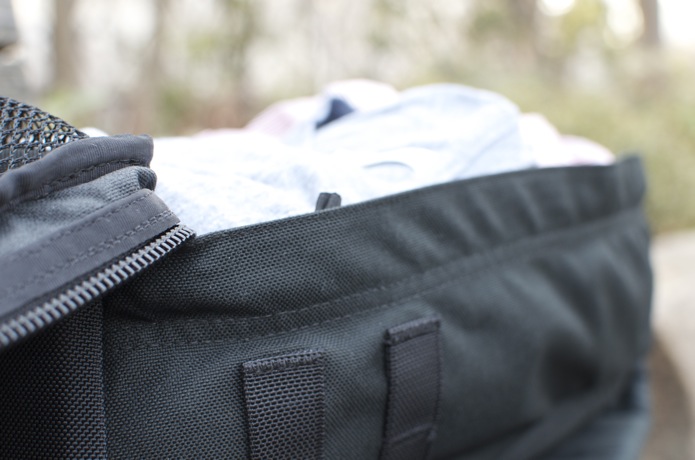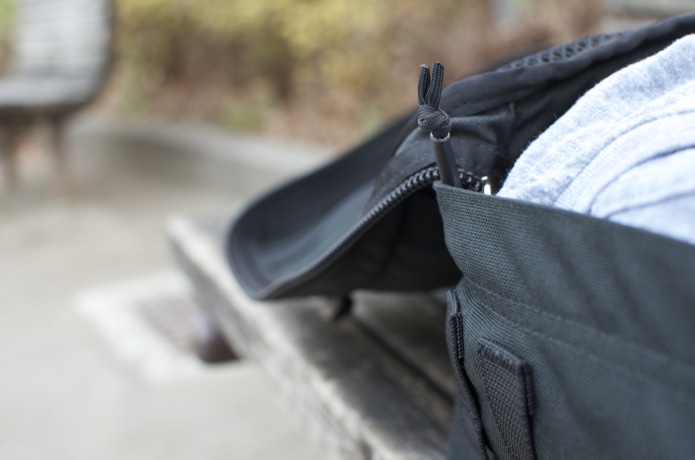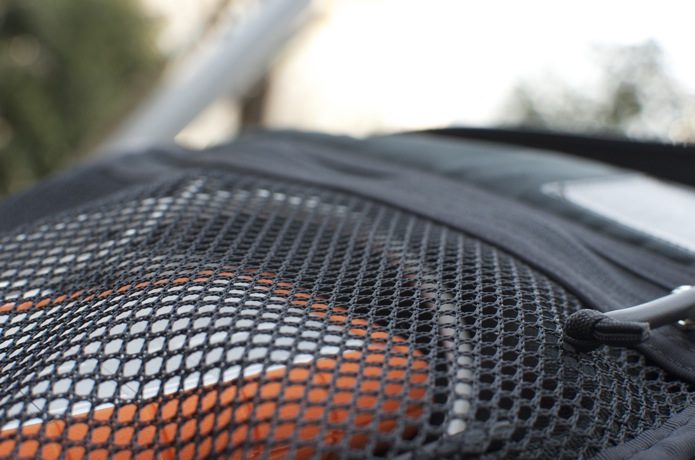 The open interior pocket is made with military-grade mesh. I like to put electronic stuff like hard drives, cords and wires in there so they have an organized place to stay. Otherwise they end up everywhere and the inside of the ruck turns into a gypsy camp. And gypsy camps are bad when they're inside your ruck, so stay organized.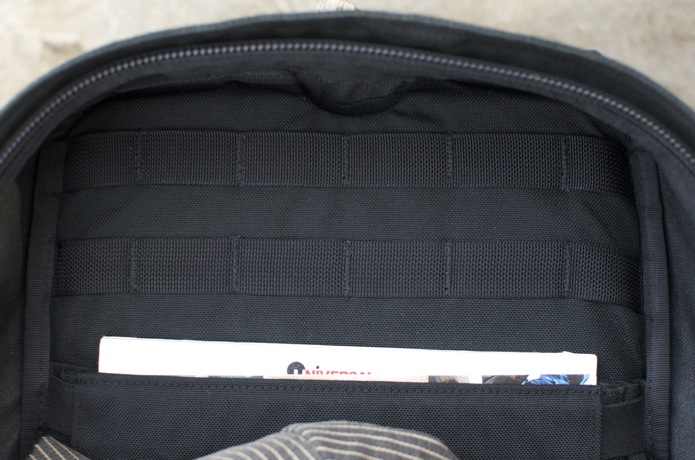 Two rows of webbing on the top of the interior provide options. You can leave it empty, attach pens and pencils, a padlock so you have it for a public locker, or our RR Field pocket.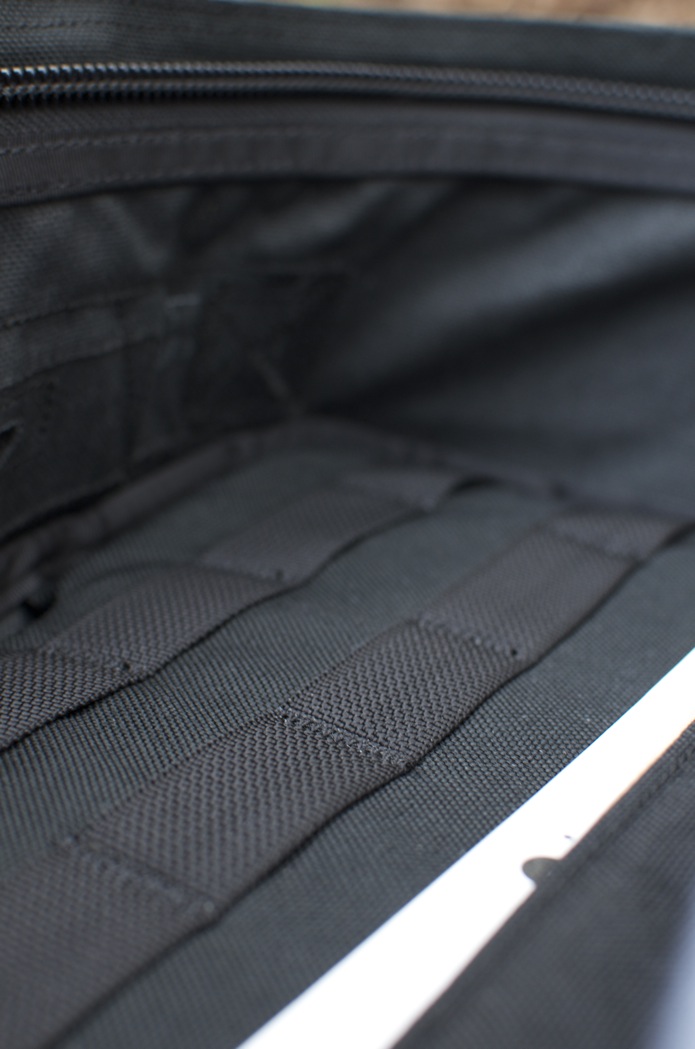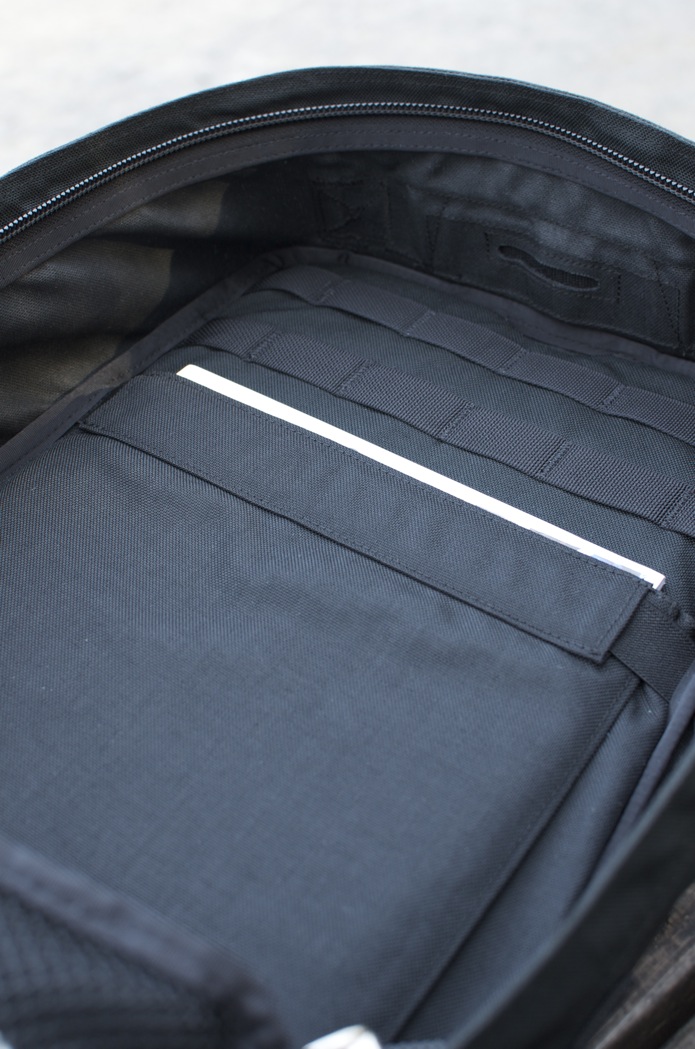 There is a sleeve in the interior as well, ideal for holding a notepad and/or magazines. In version 1 of our rucks, this was made of mesh, but making it out of Cordura provides a little extra durability, necessary since the Challenge requires people to stuff bricks inside their rucks.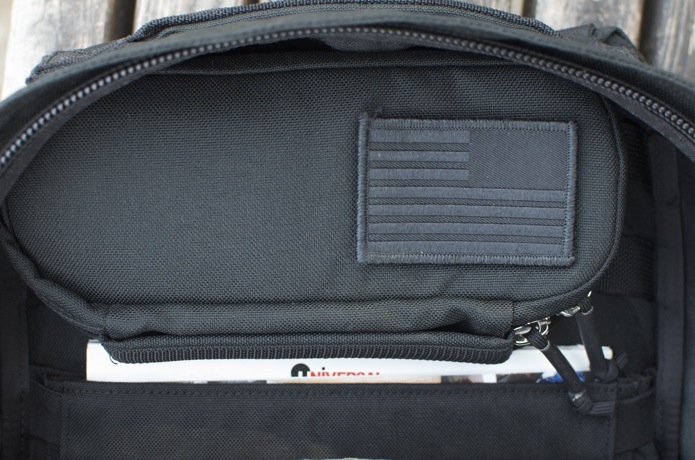 Shown with RR Field Pocket attached to the interior. This provides the ability for additional compartmentalization and a more organized interior. If you travel with a lot of smaller things, this is a good option.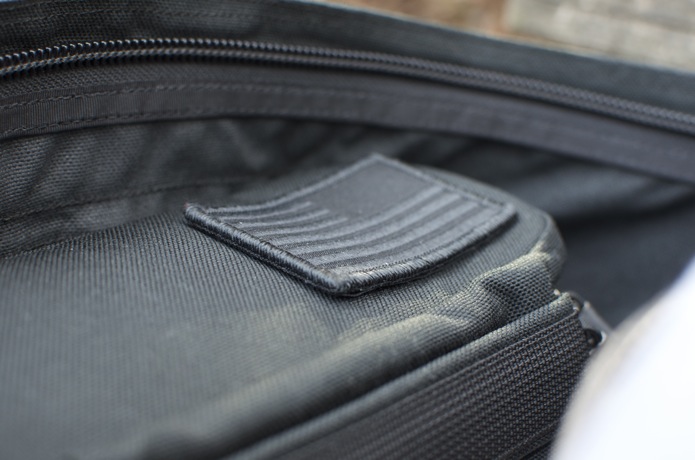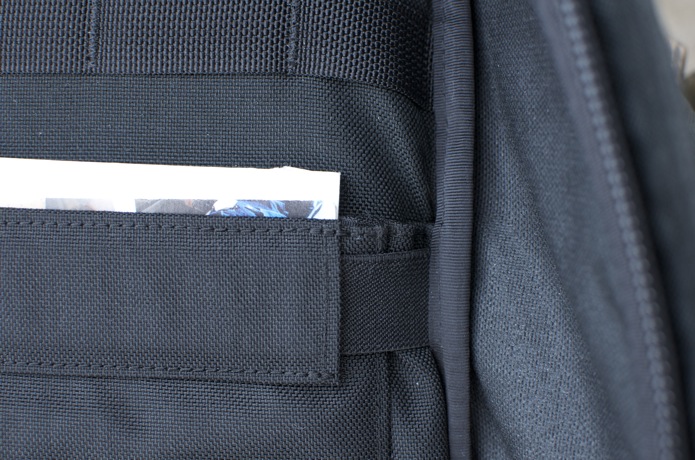 The sleeve itself is held down by an elastic band. The elastic is housed within a Cordura sheath because Cordura is infinitely stronger than elastic, so we'd rather have as little of the elastic exposed as possible.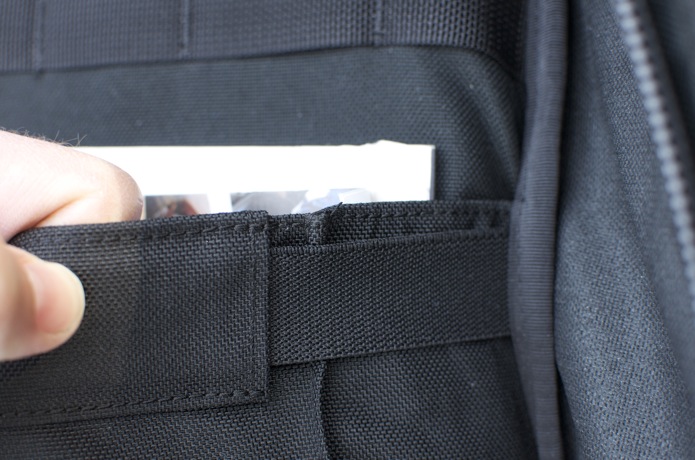 There is significant give to the sleeve, and you can fit a lot of stuff in there if you want to.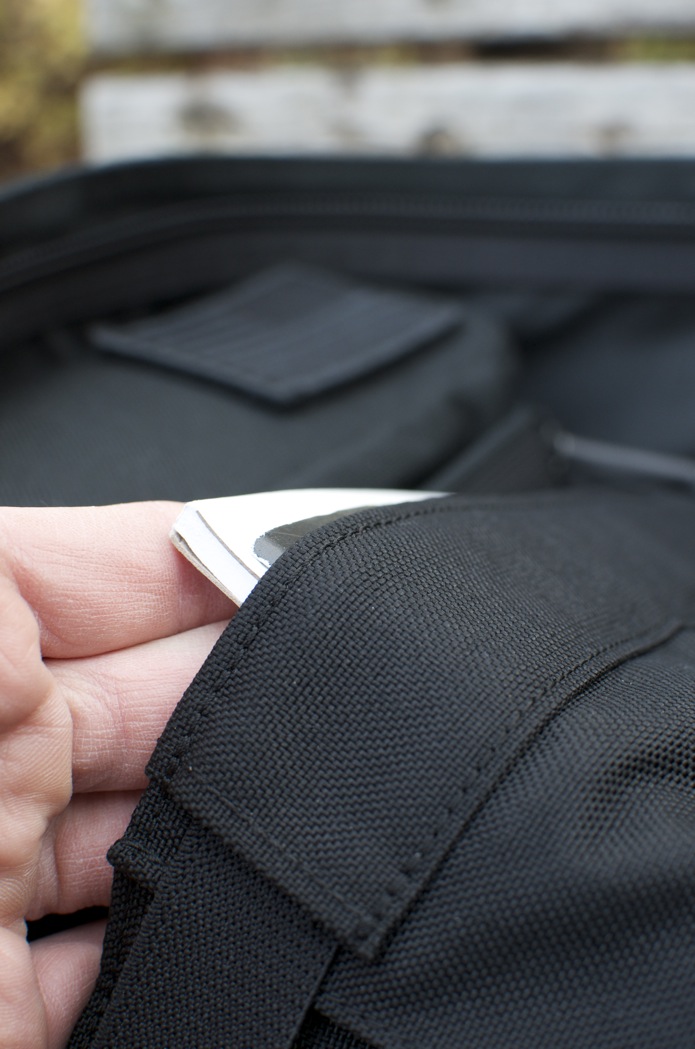 Even with RR Field attached, it's possible to get magazines in and out of the sleeve.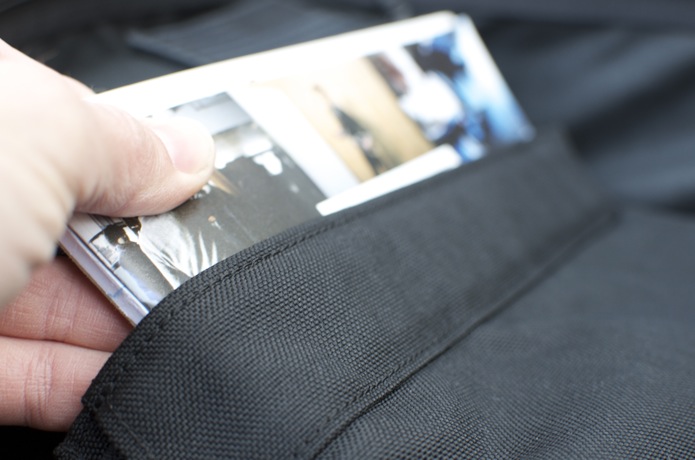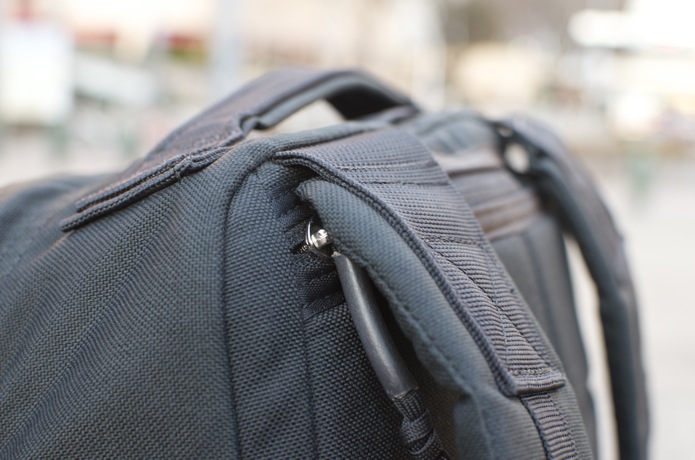 The laptop/hydration bladder compartment is next to the wearer's back, segregated from the main compartment of the ruck.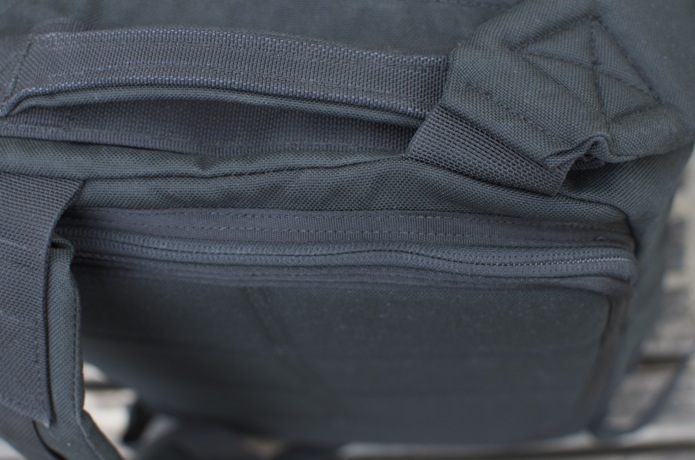 As mentioned above, you get used to 'working' out of the top of the ruck. You also get used to folding the shoulder strap back to access your laptop. Over time, it becomes second nature.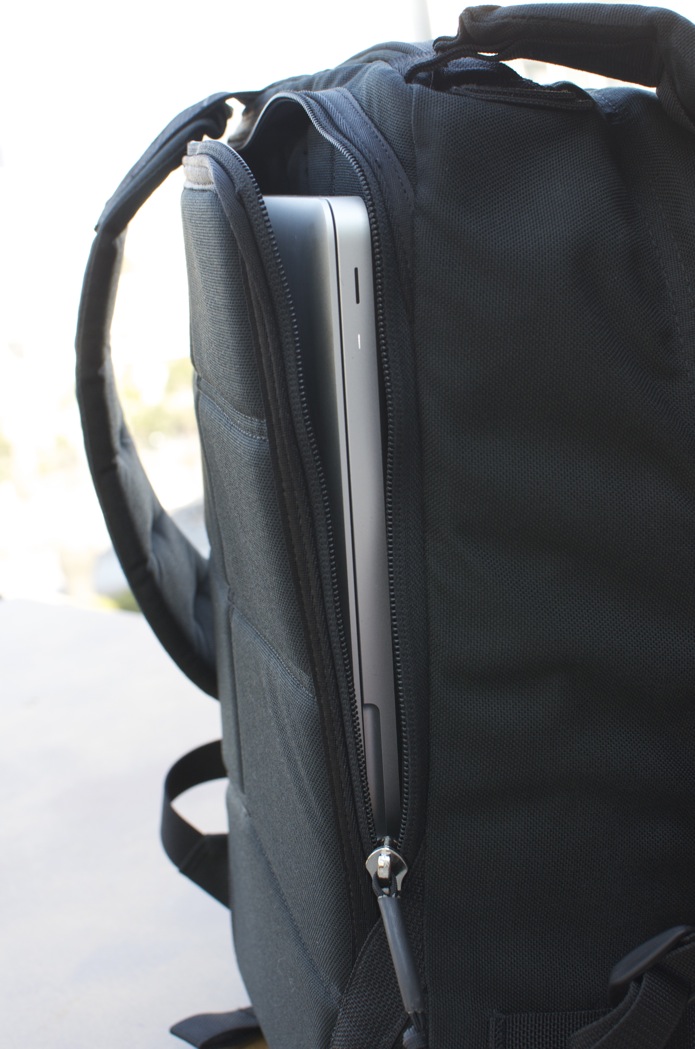 Radio Ruck houses a 15″ Macbook Pro. We got a lot of requests for it to accommodate this laptop, and now it does. Any and all changes we make to the rucks are a laborious process, and I'm sorry we cannot make them faster. (We'll get there, in time). But we're grateful for all the tips we get, with all the recommendations from everyone. Just because we don't, and can't do them overnight doesn't mean we're not listening. We are, so please keep your suggestions and requests coming.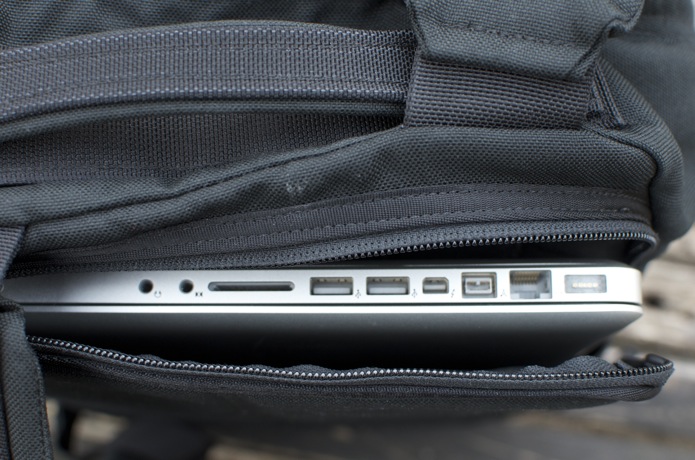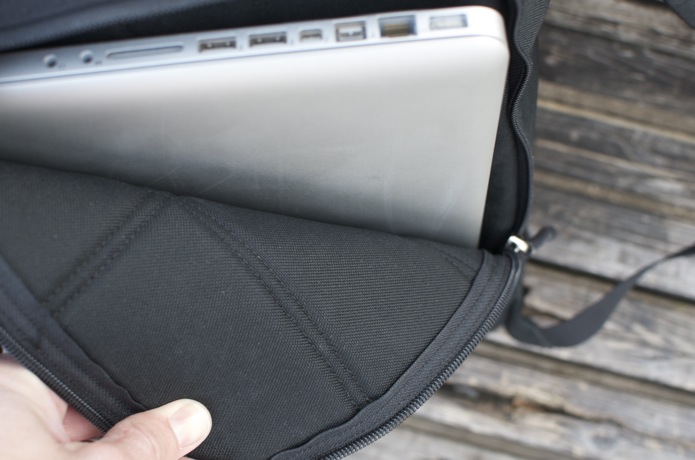 Here is the biggest difference from GR1. This panel in the Radio Ruck does not have a framesheet, so it can practically bend back on itself. A framesheet is a very hard piece of plastic that provides extra rigidity and makes carrying heavier loads more comfortable because the ruck maintains its shape and disperses the weight better. Having a laptop in the laptop compartment also provides a little bit of structure to the ruck while carrying it. The downside to a framesheet is that it weighs 0.4 lbs. The upside is that it makes awkward or really heavy loads a little more comfortable. Radio Ruck is lighter than GR1 (2.4 lbs. for RR vs. 3.2 lbs. for GR1), and the framesheet is a big reason why. It matters if you're a really heavy packer. Otherwise, you likely won't notice that it's not there.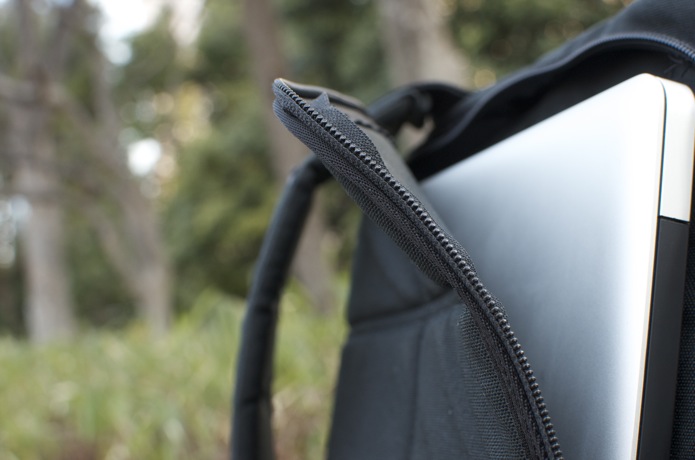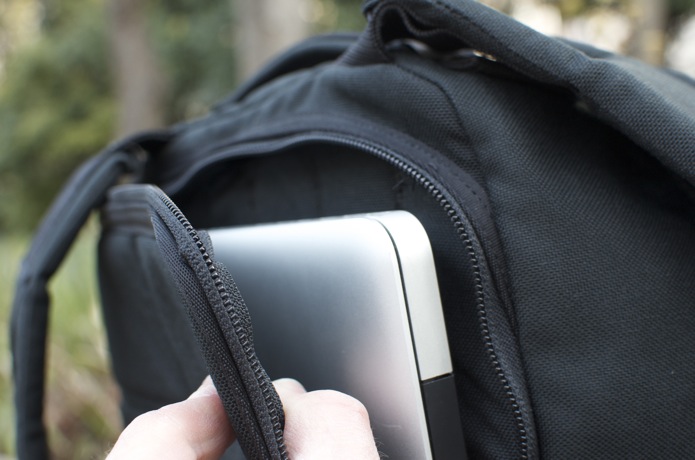 Further clarification. Between my fingers on a Radio Ruck: no framesheet. In a GR1, there is a framesheet.

If you want to carry a hydration bladder, this cut out is the preferred exit port for the hydration tube. You have two options for the bladder itself, either in the laptop/hydration compartment, or in the main compartment. You'll have to decide based on how it feels on your body. Either way, the tube should be fed through this hole and out the top. See below.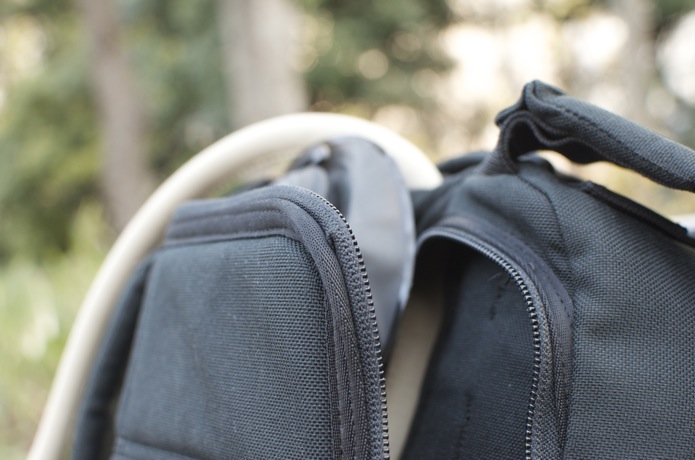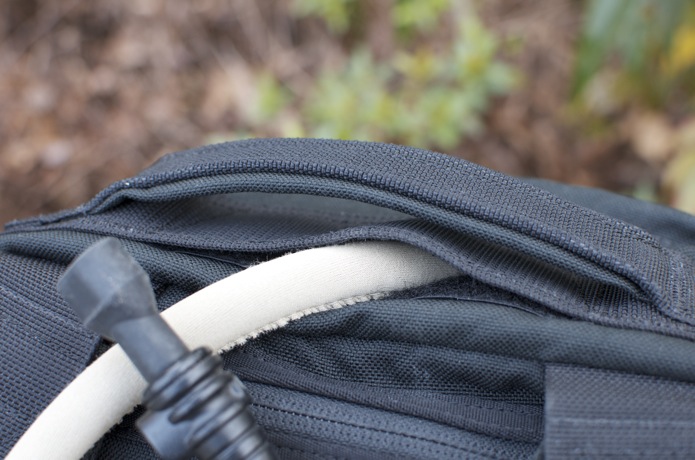 The hydration tube seen fed through the exit port and out the top of the ruck.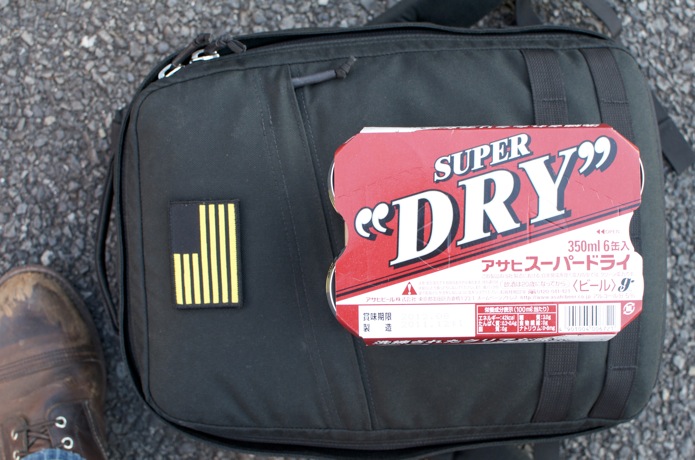 The first picture comes last. I'm pleased to report that Super Dry did not survive, and that I enjoyed that process. In doing Radio Ruck Explained and thinking about the people I've met in the past few years because of GORUCK, I'm more optimistic than ever about everything. I've seen US manufacturing in the early stages of a renaissance and I've seen more strength in more people via the GORUCK Challenge than I ever imagined. People are good, and are capable of great things, so don't believe the rumors about the decline of this or that. All not true. At GORUCK, we don't take anything for granted, especially your support. I continue to strive for GORUCK to be one of the most respected brands in the world, and to do it with good ol' fashioned US manufacturing and a focus on uniting people and treating them right: military and civilian, urban and rural, boys and girls, young and old, etc. We are where we are because of you all out there, and we cannot do this without you. So thank you for all you've done for us. As always, I'm happy to answer any of your questions in the Comments section, and I hope to see you around, at a Challenge or in your favorite local bar.