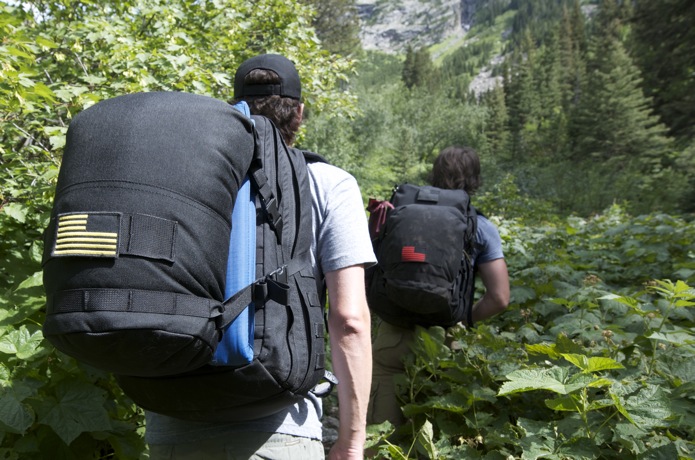 In the design process for Brick Bag, we ensured was that it would securely attach, with no flopping around, to the side buckles on GR2.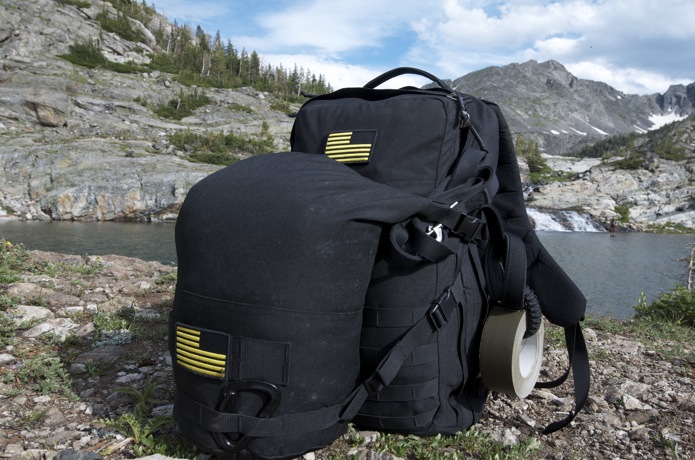 When hiking or just walking around with a rucksack, the preferred technique is to keep heavier items closer to your spine. This allows for better weight distribution through your shoulders and upper back, and avoids unnecessarily taxing your lower back. Because Brick Bag rests on the face of GR2, farther from the wearer's spine, it's better to pack Brick Bag with lighter weight items when attaching. I stuffed mine with a sleeping bag and a blanket.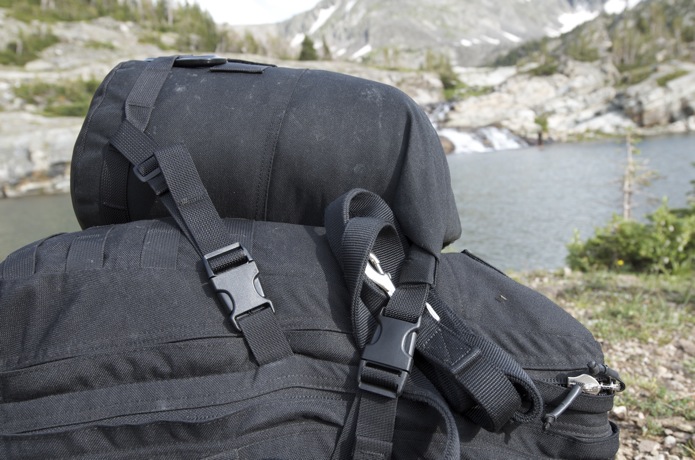 Brick Bag's compression straps are necessary for this attachment. It's important to roll down Brick Bag and then attach the buckles to GR2 to keep contents protected from the elements.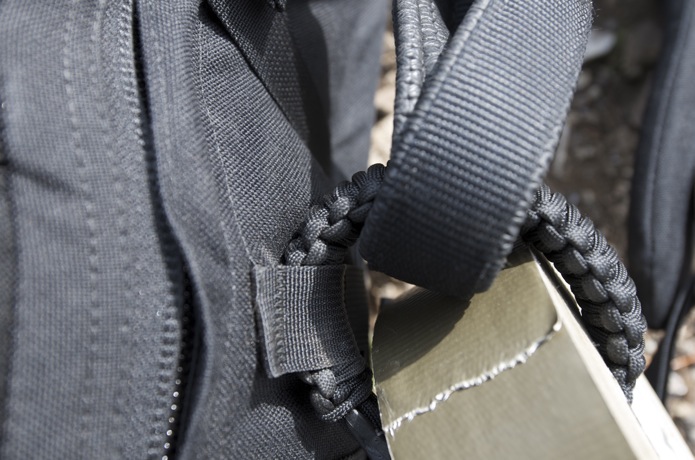 Pictured on GR2's side MOLLE webbing: my SurvivalStrap serving as a carabiner to attach a role of military-grade tape. I also loop Java's dog leash around it while hiking. I prefer to have him off leash. This is his preference, too. But when bears have been spotted, he has to suffer his leash.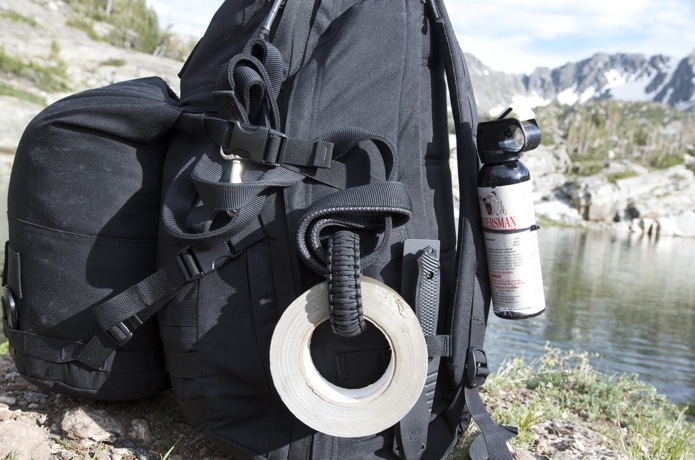 Hiking preparation, and protection, in Montana: bear spray zip-tied to the MOLLE webbing on the shoulder strap. In lieu of a .44, of course.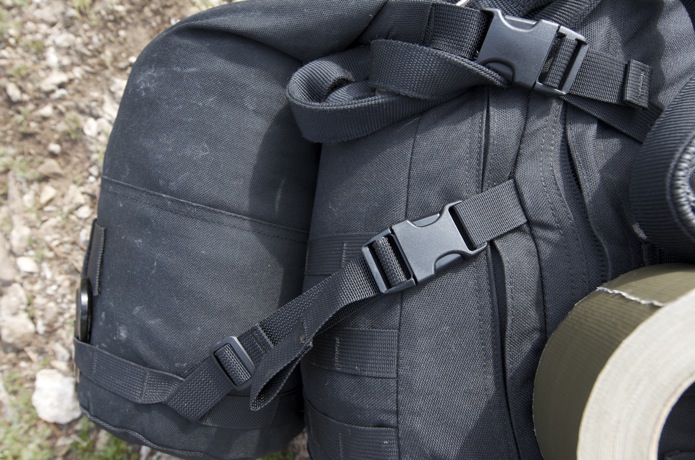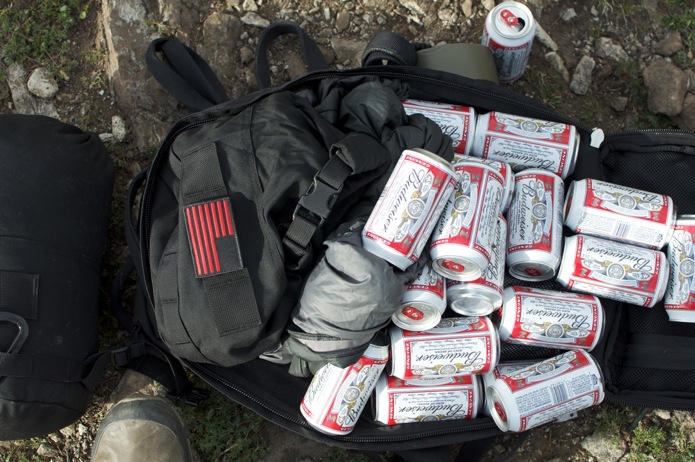 I also have a second Brick Bag on the interior. I use this to house my camera, which is wrapped in a blanket. When packing beers, an expert tip is to spread a jacket or something soft out among them so that they don't make too much noise. Or worse yet, bust open.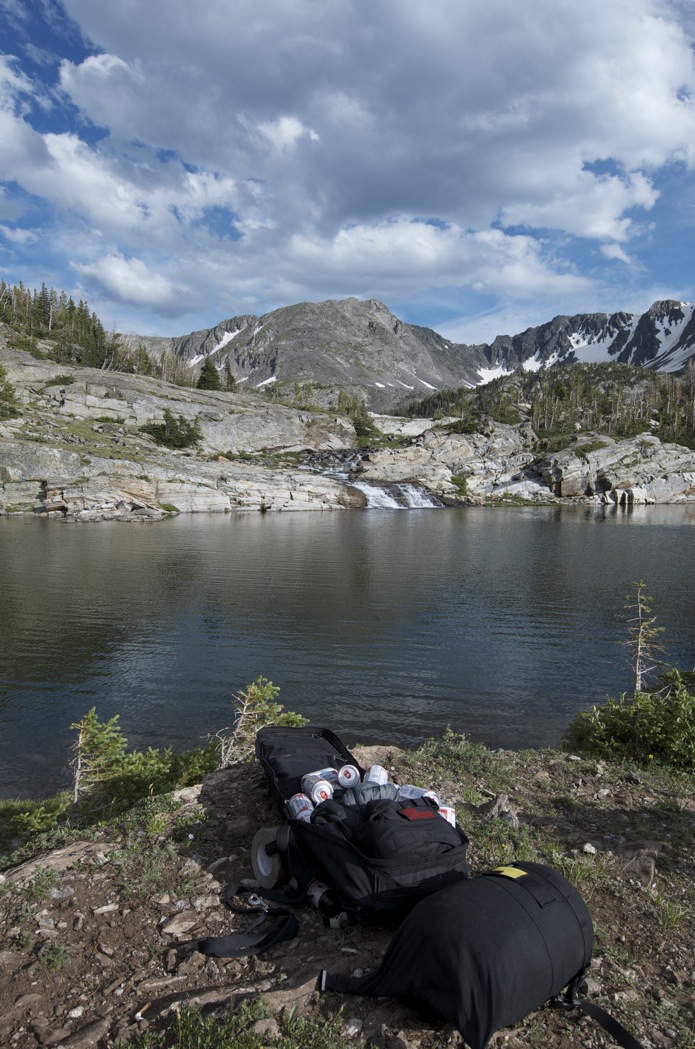 GR2 and Brick Bag attached is my go-to setup for hiking. Once at the campsite, I disconnect the two until it's time to trek back down the mountain. Everything stays segregated, and organized, in its right place.