A couple months ago, while visiting dad, I found a new use for his cornfield. It's just the 'Field' I needed to take pics of our not yet released 'Field' Pockets. Smart, eh? But that's sort of how it happens — I hate studios and that kind of thing, so I find somewhere outside. Anywhere outside. There's usually a production of 2, me and Java, and it takes us forever and a case of beer. But this time, dad was around, so it was even more fun.

It started out something like the shot above, sort of straightforward — the goal being to show the size differential between the 3 Field Pockets: RR, GR1, and GR2. When dad got home from work, he drove down to the creek to "check it all out" and lend a hand. "Whatever you need," he said.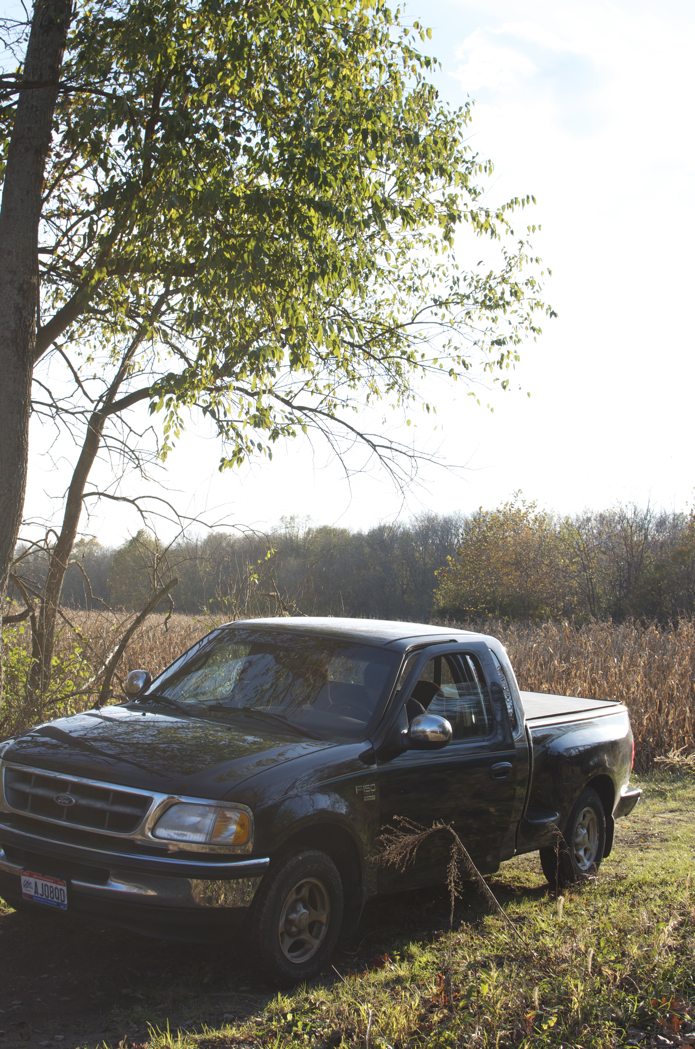 It took him all of 3 seconds to move into the director's chair. "Field Pockets — in a cornfield. You need corn in it. That's so cool." So he got some and laid it next to the pockets. Instant classic.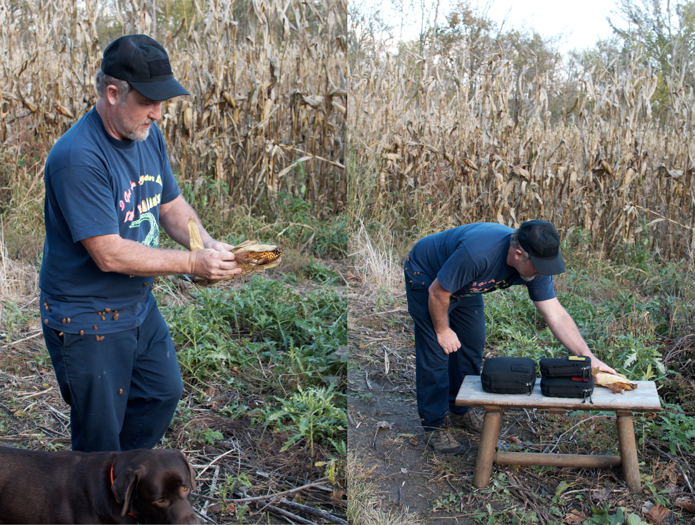 The shot above — "Nah, could be cooler. What about if I help them all stand up straight. Watch this…"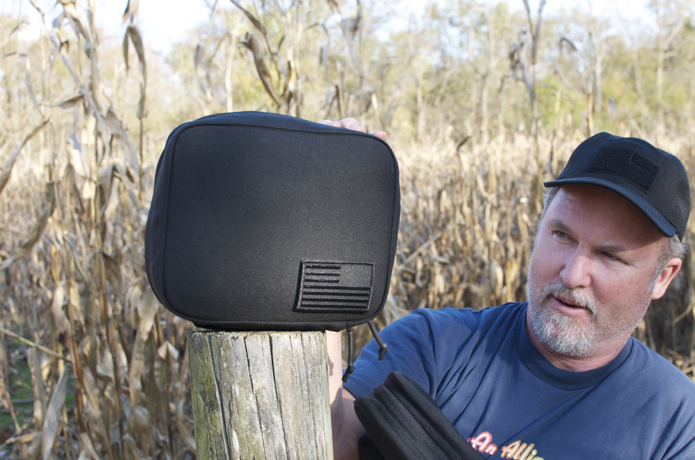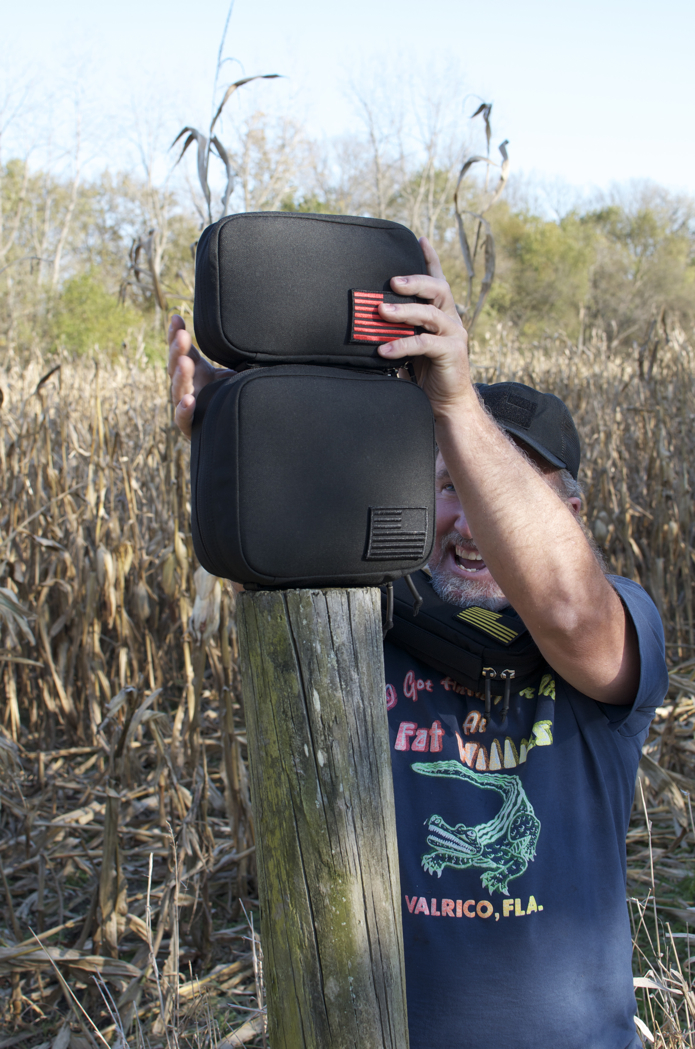 Almost there…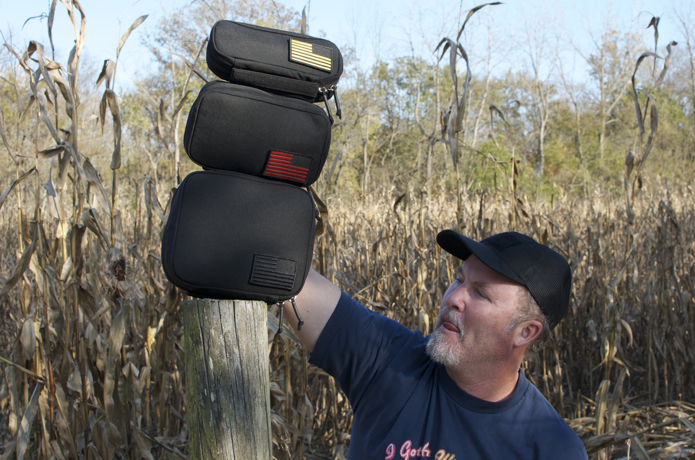 Close enough?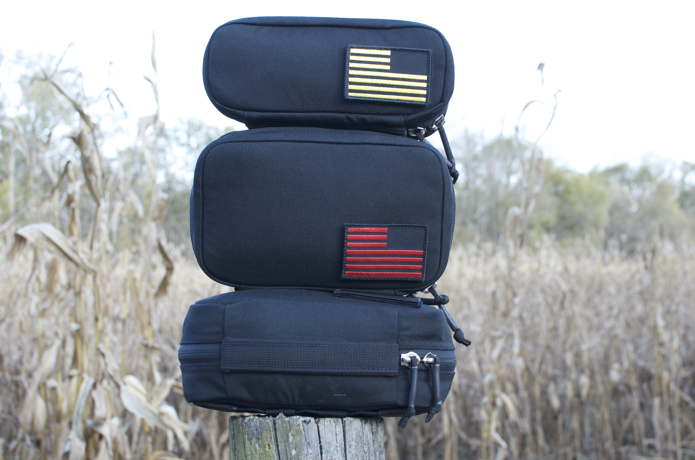 Not exactly, but you can't see his arm above. Pretty cool, eh?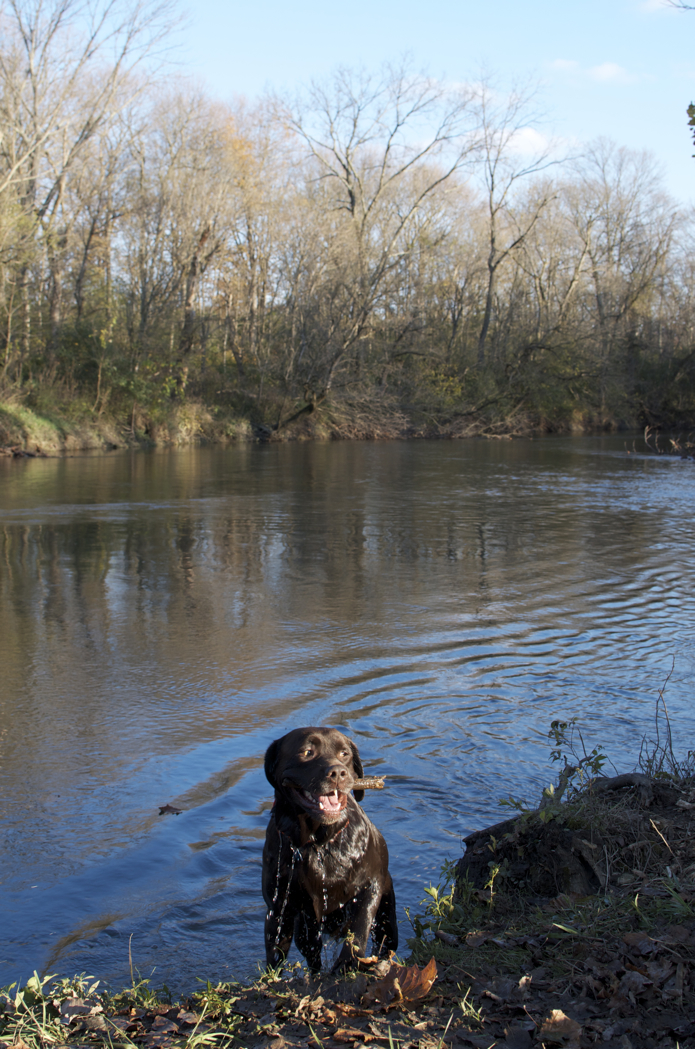 Meanwhile, Java got bored so we went to the creek for a bit. But we needed one more shot. Dad did all the prep work on his own, no assistant necessary. All 3 Field Pockets below — likely their crowning moment.