We love a good factory.  Especially a good, American factory.  So we happily accepted a friend's invitation to check out 7 For All Mankind's operations in East Los Angeles.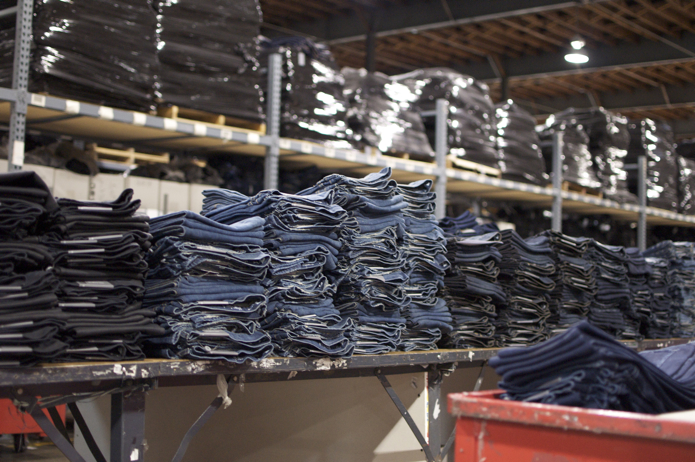 7 For All Mankind was the first major American manufacturer of premium denim. 7 seeks out higher quality materials and its design team creates multiple styles through various methods of dying, distressing, and accessorizing. While we were not allowed to photograph all portions of the denim treatment (next year's jeans were in the works), we can say that the process is extensive in both time and expertise.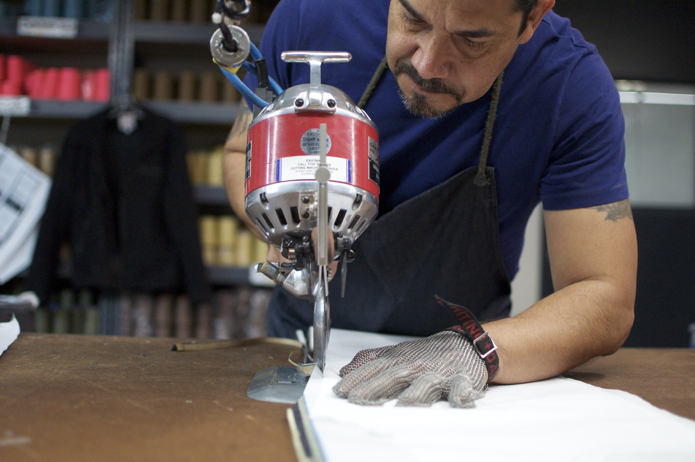 Prototyping happens on site, with countless materials on hand, and American labor standards are easy to spot. For instance, the steel mesh gloves.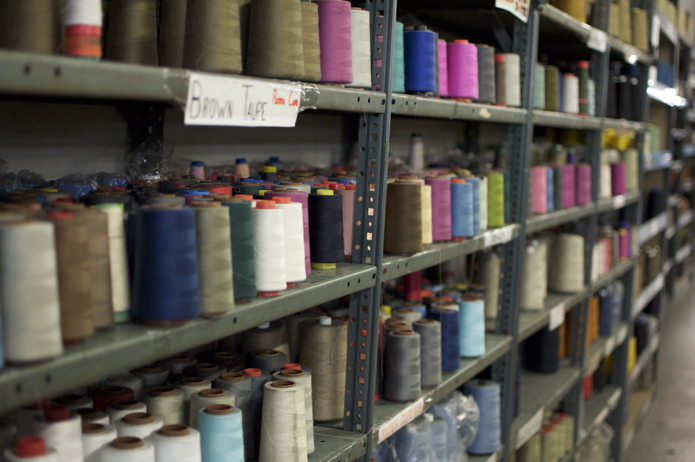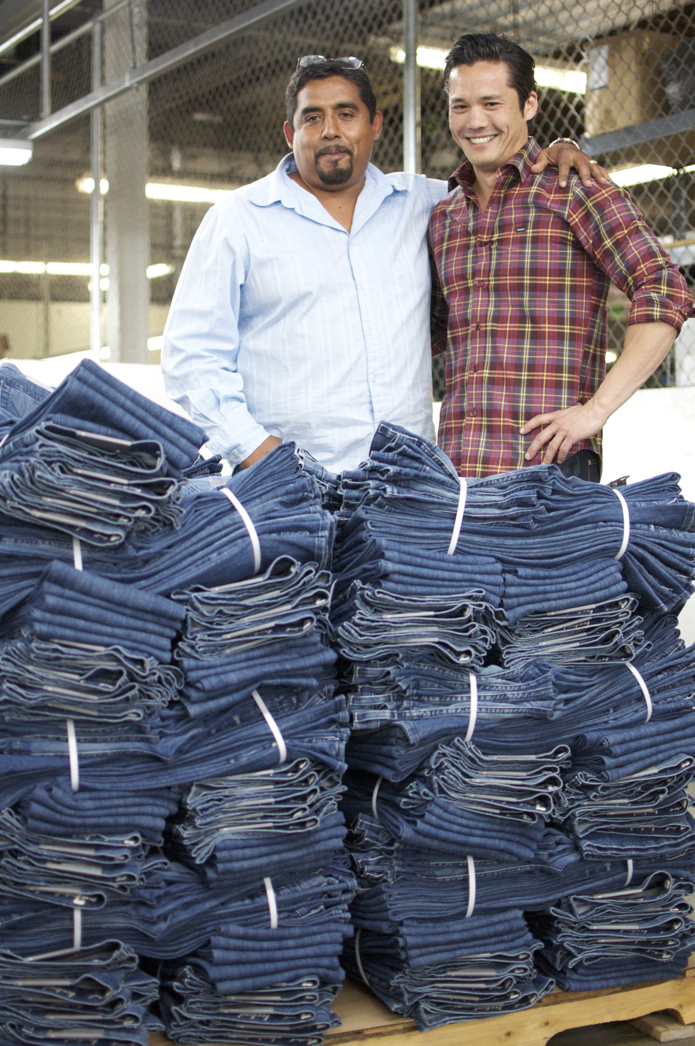 Bill, 7's Director of Operations and our faithful guide, is on the right. PK manages quality control and was proud to show us his responsibilities: every pair of jeans that goes out.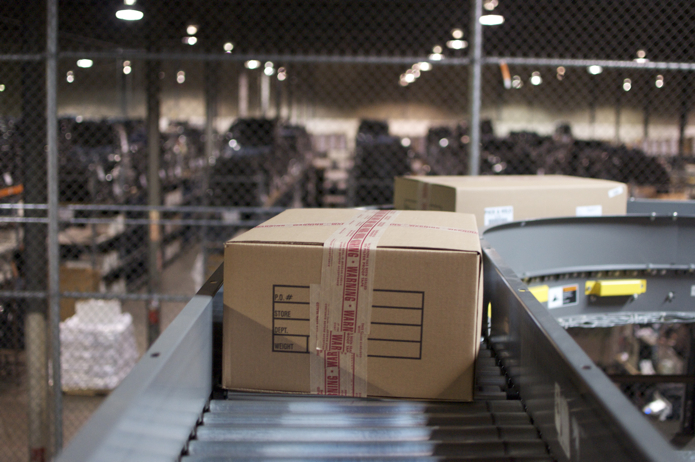 7 moves 3-4 million pairs of premium denim a year out of its factory in East LA.  Thanks to Bill and everyone for taking the time to show us how operations should run.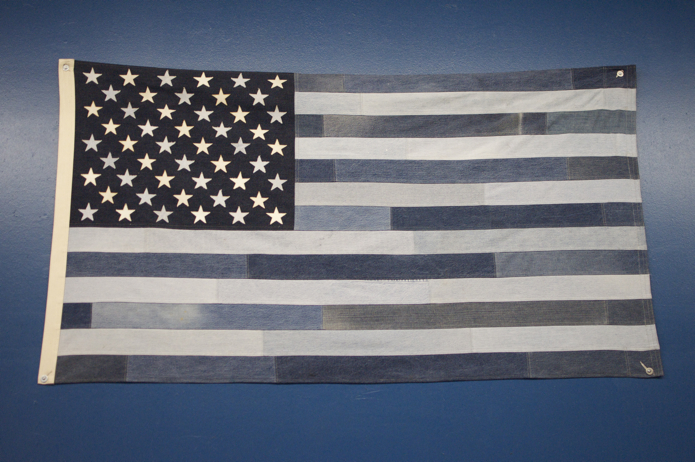 Unfortunately they wouldn't let us leave with their flag, made entirely of denim. We'll just have to make one of our own (out of cordura), and hang it in the GORUCK factory with pride.