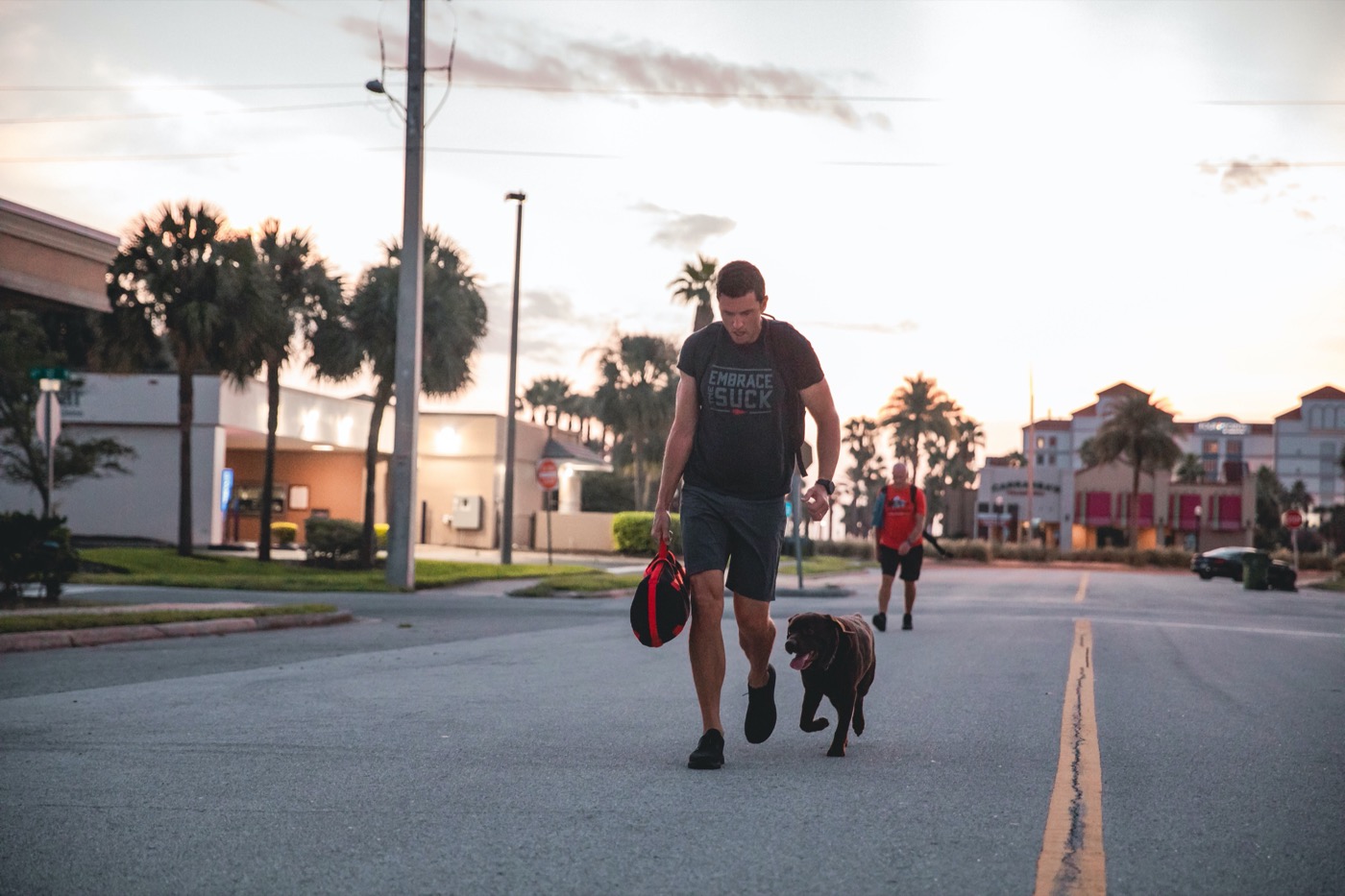 2020 did not turn out how I thought it would, as is probably the case for many of you. I began this year with great dreams of what I would accomplish, and COVID-19 changed all of that. Along with COVID-19 came quarantine and social distancing measures in the U.S. and much of the known world. Along with this change, much of my family's work and life rhythms were upended.
I found myself several months into quarantine realizing that my caffeine consumption was trending upwards, my sleep was declining, stress and anxiety were rising, and I began to feel like I lacked control over my personal direction and development. So I started something simple: I began running. Around 3.5 miles six days a week. Once I ramped up, I found this rhythm to begin to breathe new life into my mind and body.
Like many good things, these benefits began to plateau. Running is great, but it is high impact on the joints, isn't great at building muscle strength, and it doesn't afford the deeper, more thoughtful states of mind that walking can foster and unlock. So I began to explore something that could augment my workouts, and increase my capacity both mentally and physically.
Enter the Ruck
Rucking is simple:
[Rucking is] walking with a weighted rucksack (aka backpack). It implies action, energy, and purpose. Rucking requires strength, endurance, and character — and builds it, too.
By adding weight to something as ancient and timeless as walking, you infuse it with something entirely new. I started by adding a 20LB Ruck Plate to my Rucker. At first 20 pounds doesn't feel like much. In fact, you might feel silly the first time you set out on your walk. For me, I started with 20 pounds over 3 miles. Halfway into the second mile I began to feel the weight. As I finished 3 miles I began to wonder how much further I could go. The weight is hard and painful. But it also feels really good.
Push Yourself
The goal of rucking is to toughen you up. To force yourself to do something you've done a million times but to do it differently. To build strength and stamina over time by challenging the mindset that anything in life comes easily, because it doesn't. Anything worth doing is worth doing well, and anything that is worth anything in life is hard. Family, friendship, marriage, sacrifice, service, raising kids are all worthy endeavors but they are all difficult and challenging in their own right.
By challenging the status quo you prove to yourself that you are capable of far more than you ever thought you were, and over time you gain wisdom and strength you never knew you had.
Just Start Somewhere
The hardest part of any discipline is starting. Showing up is important if you want to establish rhythms and patterns that will begin to change and shape you. You will make mistakes. You will fall down and miss opportunities. Your routine and practice won't be perfect, but first you need to start. Then you need to keep coming back. Carve out times on your calendar that you can ruck, get outside, sweat, and challenge the idea that life is normal. It isn't. So grab a rucksack, strap on some weight, and get yourself outside for some distance and earn those cold ones! 
About the Author

Jonathan is product designer at Avo and also enjoys reading, writing, the outdoors, photography, and other creative endeavors. He and his wife have five children and live in the Pacific Northwest.
---
Featured Gear: