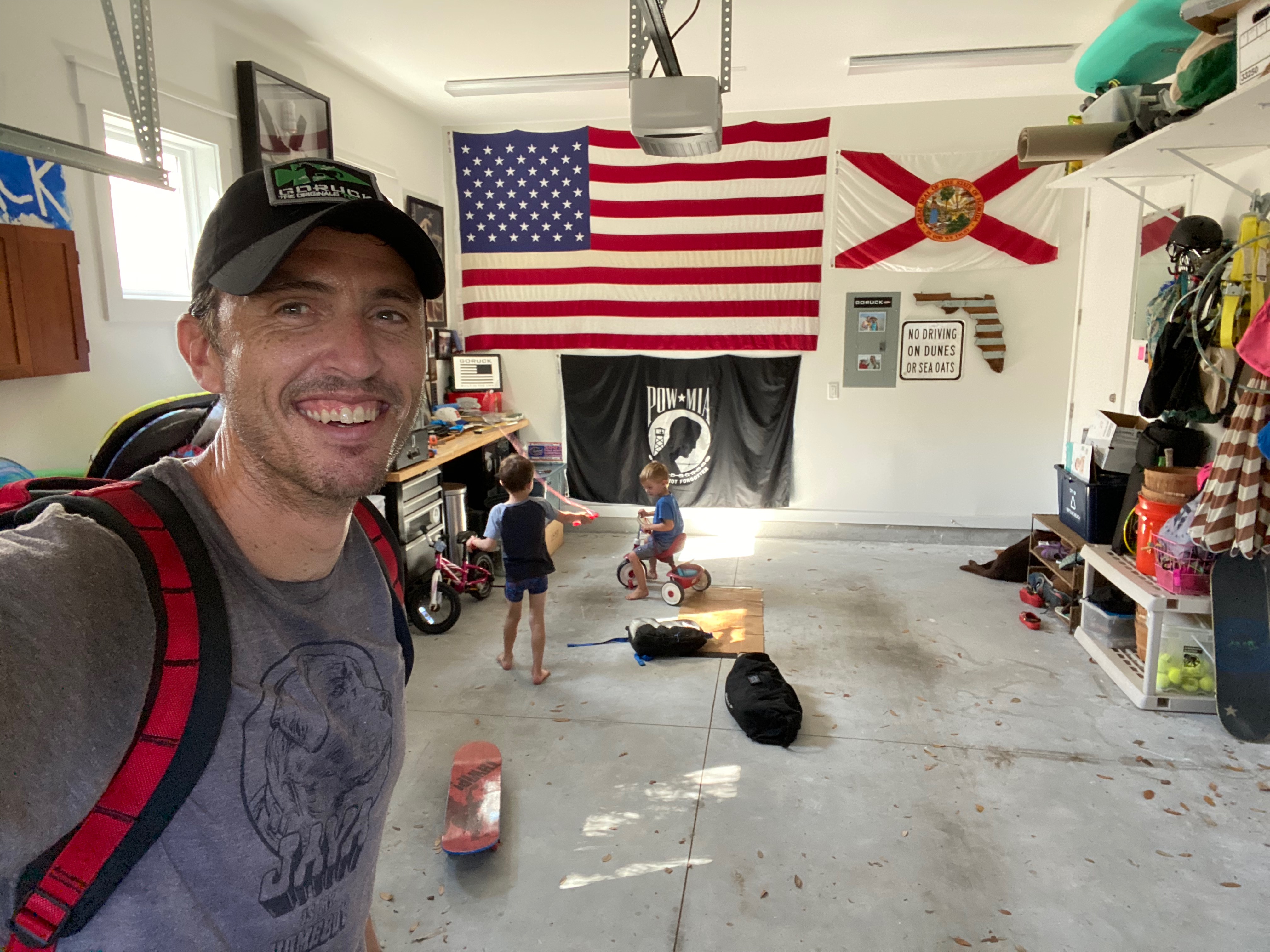 Adaptation is our way of life. In one of many changes we've made recently, our garage is now a garage gym, and it's seeing a lot of action while we're on lockdown.
Here's my "build out":
Rucker with 20# Ruck Plate

iPhone with external speakers (my go to is Metallica)

Motivation to Embrace the Suck
It's not fancy. It already had the USA Flag and other awesome stuff to give it that right vibe. All in, it took me less than five minutes to build it out, find a workout, and start blasting the music.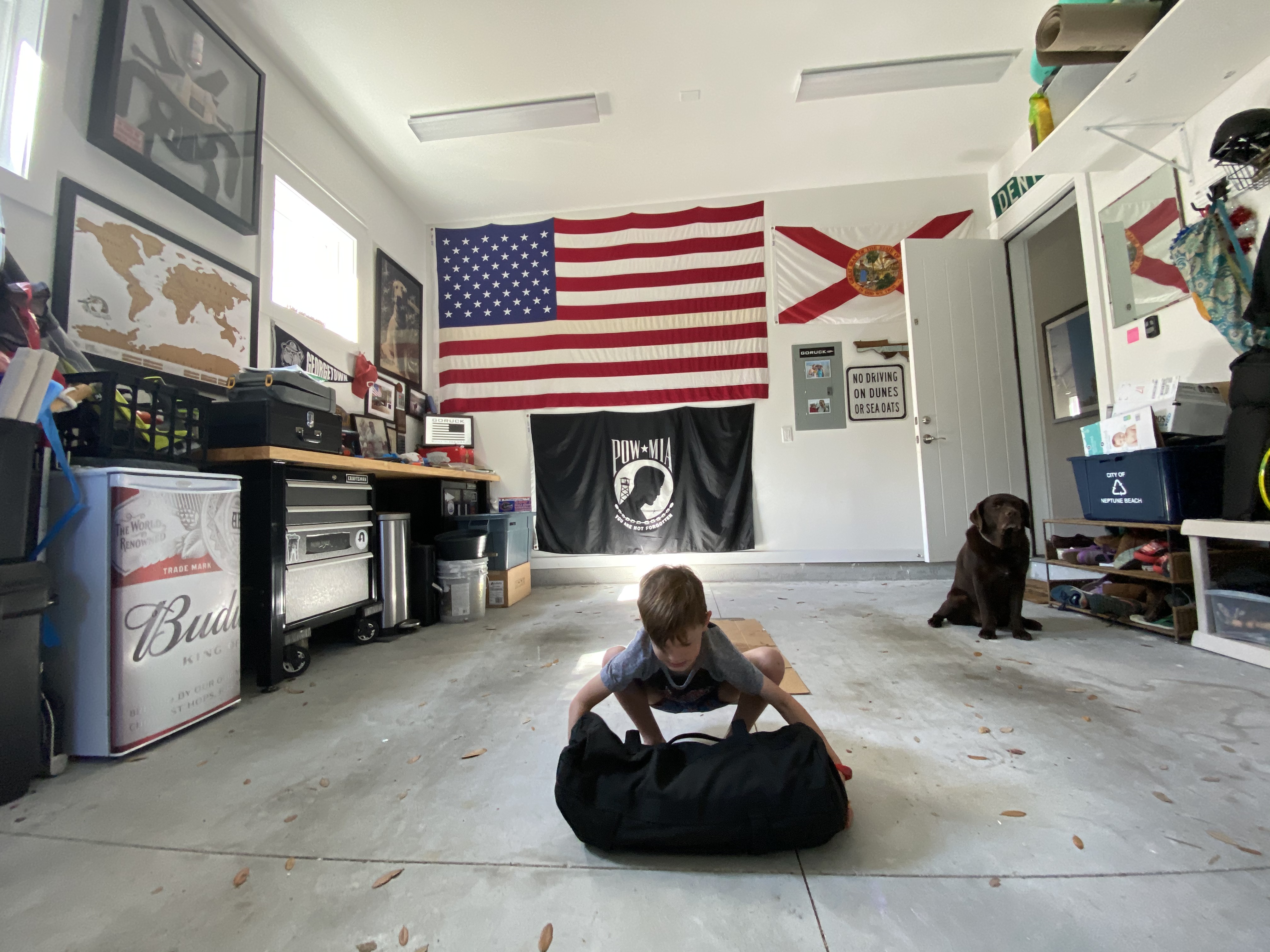 I left the garage door open, before you know it, Jack wandered in and asked what I was doing. 
Sandbag Clean and Press, my boy.
Can I try? he said.
Sure. Here ya go, squat all the way down, keep a straight back.
The sandbag weighed more than he did so instead he went and got his rucksack and filled it with books. His smiles made my day.
He did the work, I did the work, we did it together.
We got our workouts from the Ruck at Home Series my buddy Jason Khalipa helped us put together.

Then Ryan came into our Garage Gym, and turned it into the Thunderdome. Metallica kept blasting, the boys were the boys, I finished my workout and felt a lot better about everything. They wore each other out some more, and my hope grew for an early bedtime (for all of us).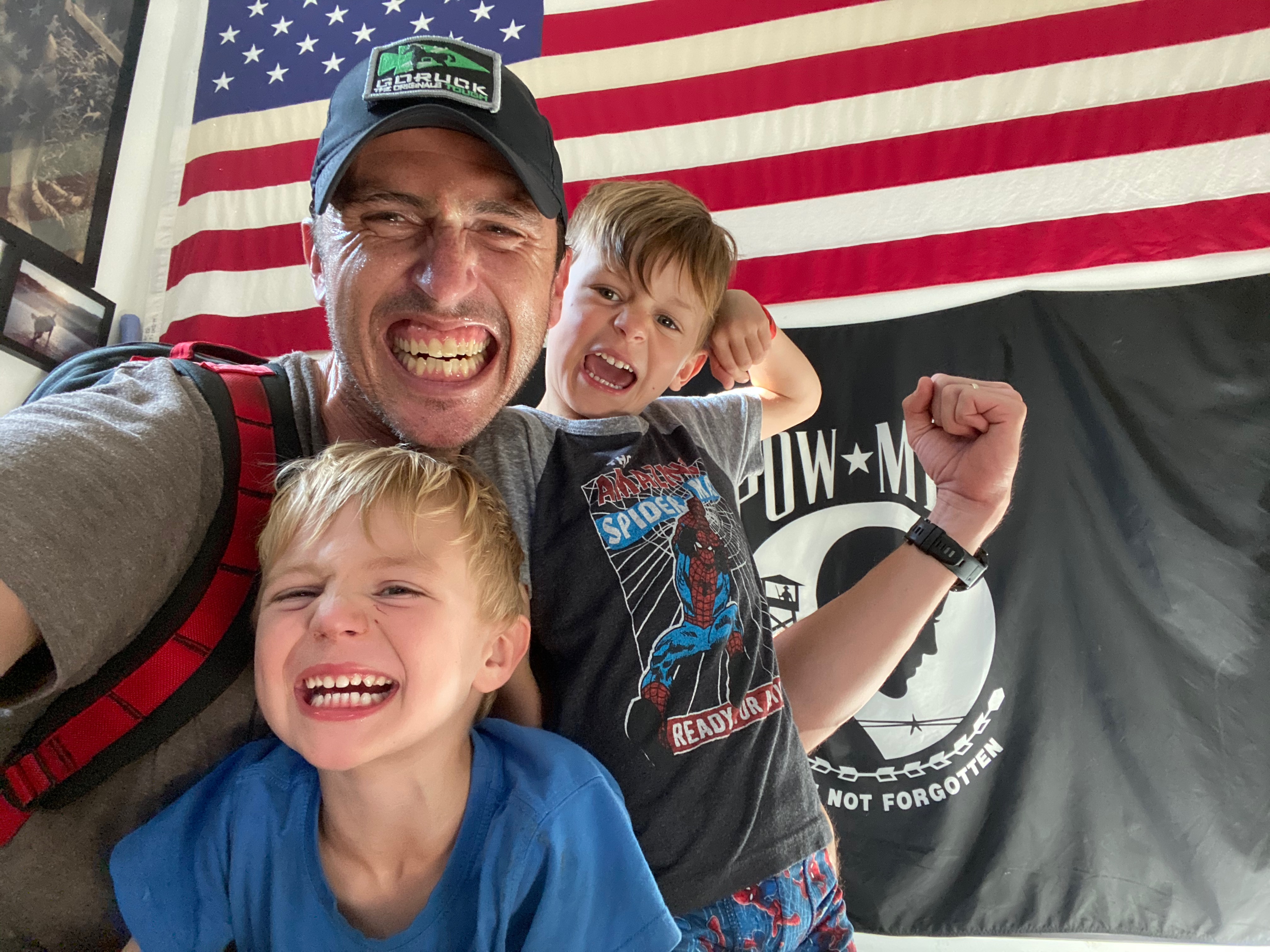 We all know what the fundamentals are — eat well, move more, sleep — it's just about accepting the personal responsibility to follow that plan. "Brilliance in the Basics" is what Rich calls it. This style of Garage Gym fun reminds me of primitive Army style deployment training where you do what you can, wherever you are, with what you have. It's a little more raw, and a little more awesome. You'll remember that part of this lockdown fondly.
Staying active is absolutely something we can control, so let's lead from the front and do that.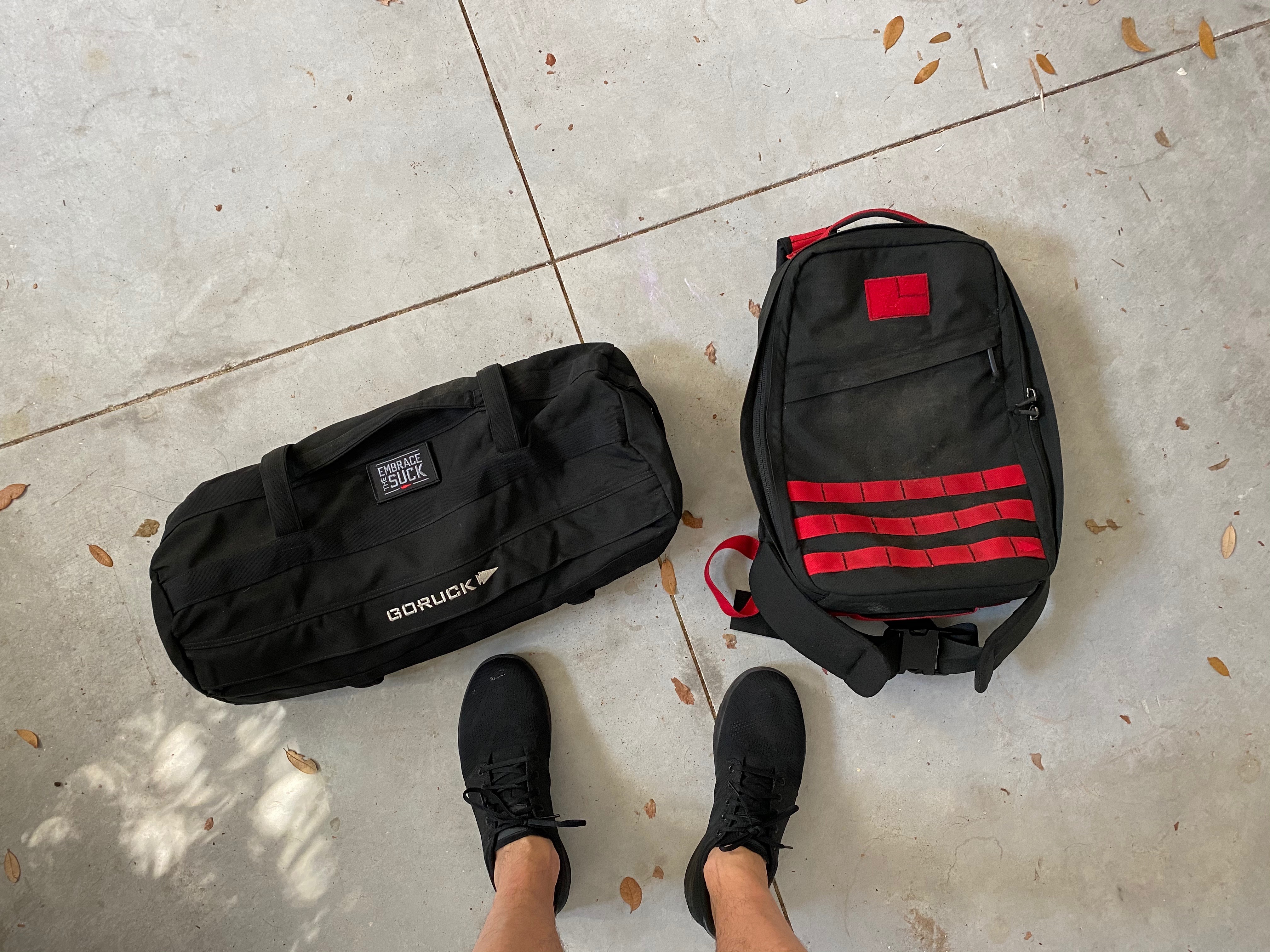 ---
Featured Gear: