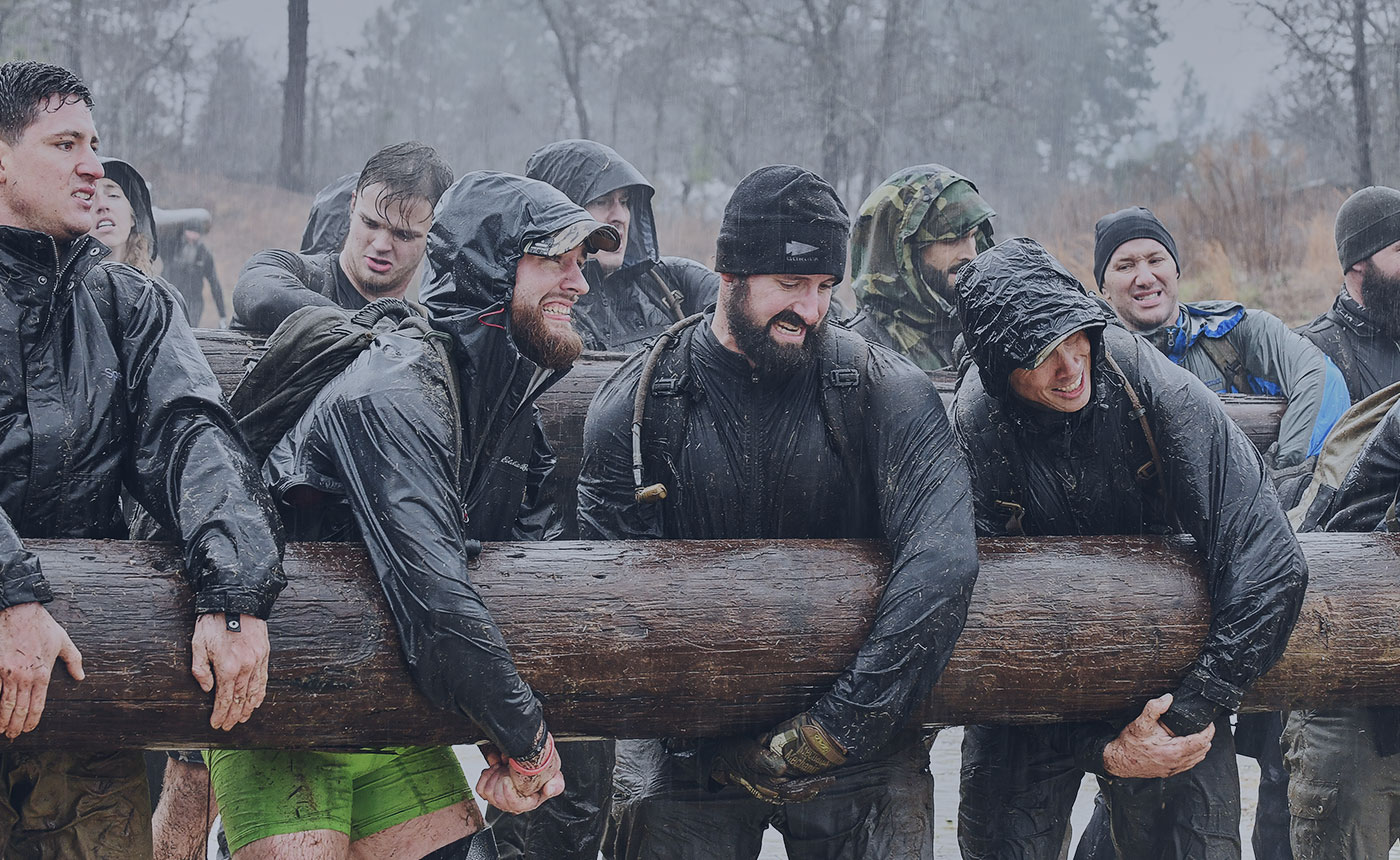 "When you get knocked down, you get right back up. It doesn't matter if it's sports or combat or life. You get right back up."
– Major Joe Warner, Green Beret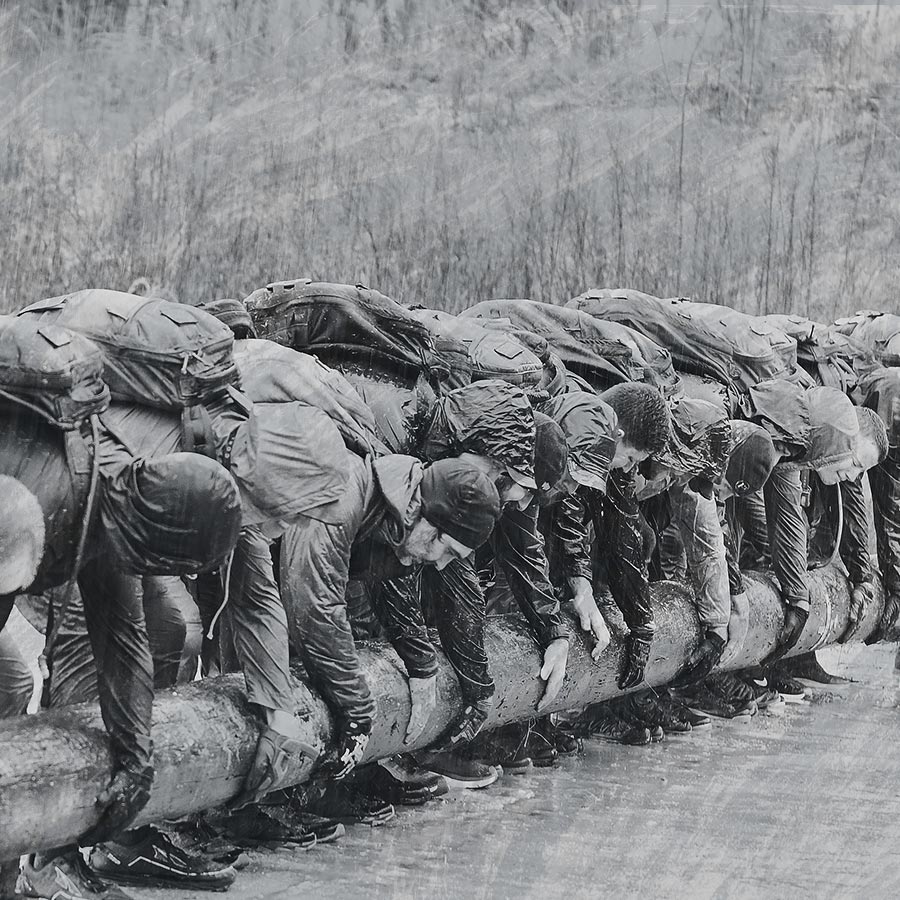 Last weekend we kicked off the Events season with the Bragg Heavy. The miles, the weight, the freezing cold water, the wind and the rain–and it all goes down on the same hallowed grounds where Special Forces candidates train during the Special Forces Qualification Course.
It's easy to quit on yourself in life. It's significantly harder to quit on your team. Our Cadre exploit this bond among teammates to show you what you're capable of as an individual and as part of a team working together. To push you beyond limits you never though you could surpass.
---
"This event was awesome; it caused me to dig deep, grapple, and come out stronger on the other side. The combination of great people, great cadre, and great dedications to those since passed allowed me to find the strength to finish amidst the freezing wind chill and rain. Definitely will be back for more!"

-Abeckett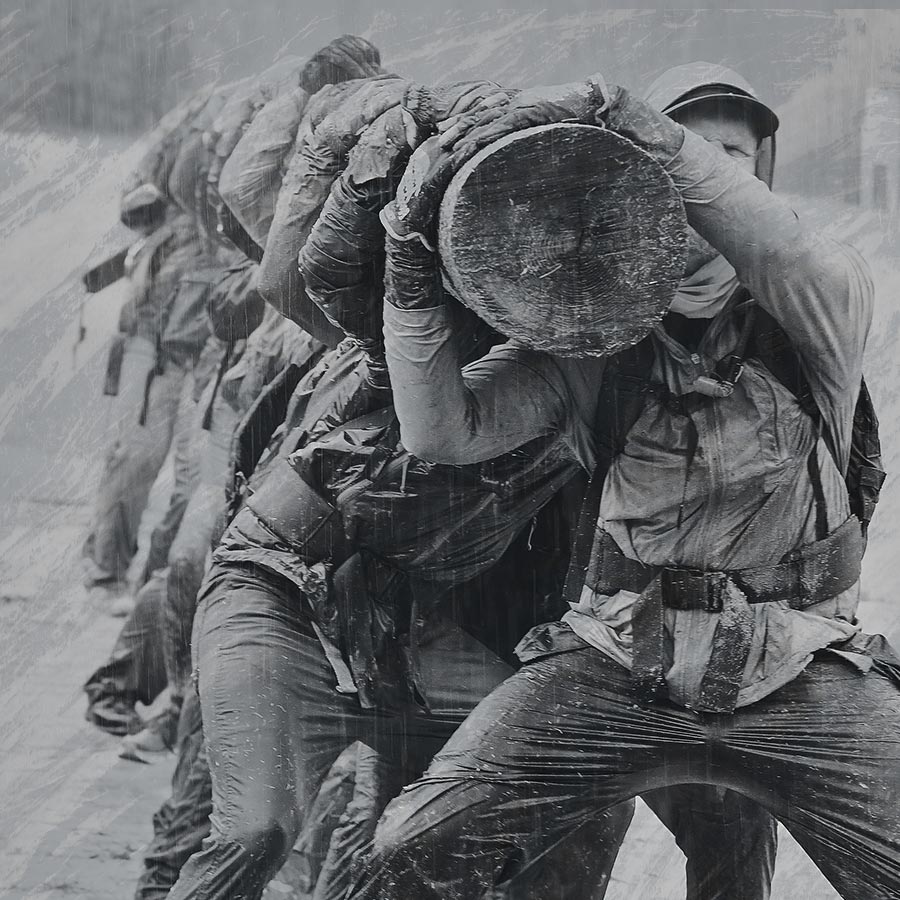 "It certainly is the king of all rucks! The weather was horrible, the logs were heavy, and workouts were tough. Exactly what we needed! The Cadre were excellent. My first time doing an event with cadre Dan, and it won't be my last. Good mix of fun, humor, and tough love. I would recommend this event to any GRT looking to push themselves mentally and physically."

-Kevin W.
"Cadre Dan and his crew took no prisoners. I was told this would be the hardest, and most rewarding, event I have experienced, and it met that expectation. I became intimately familiar with my pain cave."

-Chief T.
"I want to be pushed to the stage I want to really quit, then go a little further and then get patched. Or else, I do not really deserve to get patched."

-Aravind V.
"So much sand, so many miles and so much water but also so many great people to embrace the suck with. Good livin' indeed!"

-Renée A.
"It is amazing how complete strangers came together to work as a team and stay warm… as much as we could."

-Katherine D.
"We did it for Joe and Jerome. The weather was rainy, cold and windy and we couldn't catch a break, so it was the perfect day for a Heavy. Heck we never even got a sunrise because of the rain clouds. By far the hardest ruck event in my short time but everything you would want to really push yourself. Cadre Dan brought back that loving feeling."

-JP S.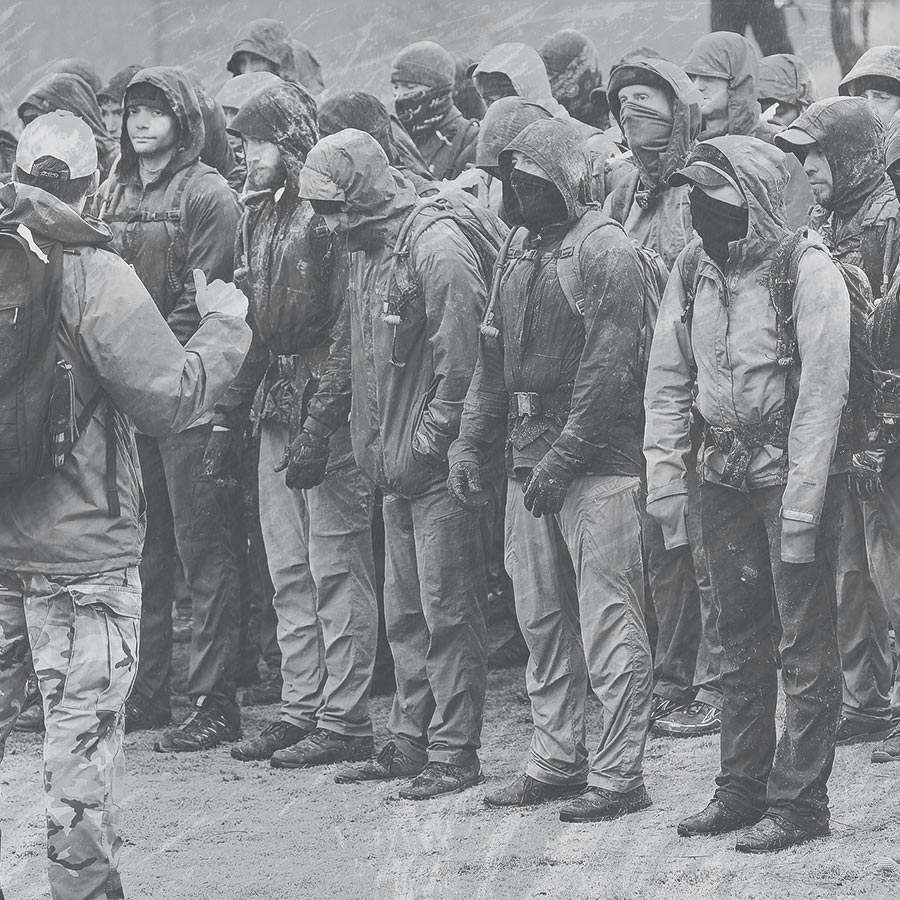 "Cadre Dan and the rest of the Cadres provided an emotional event and is one of the highlights of my life. With the help of my team and the Cadre, I batted back from having muscle cramps on the 12 mile ruck and running out of water. This was the ultimate team event and I am a better and stronger person for being able to participate and finish this event. This was my third GORUCK event and I will be a customer for life. THANK YOU CADRE Dan for providing such a great experience for all of us. It was filled with great suffering that we were all able to battle through with the help of the team and the Cadre. Thank you. I will definitely see you for another Heavy in the future."

-Francis E.
"Just thankful for the team because this year was especially hard, and without them I may have not finished. Every year Bragg Heavy seems to change its game and throw something else into play to get you off your game, if you haven't done it yet, you are wrong!"

-Kaitlyn B.