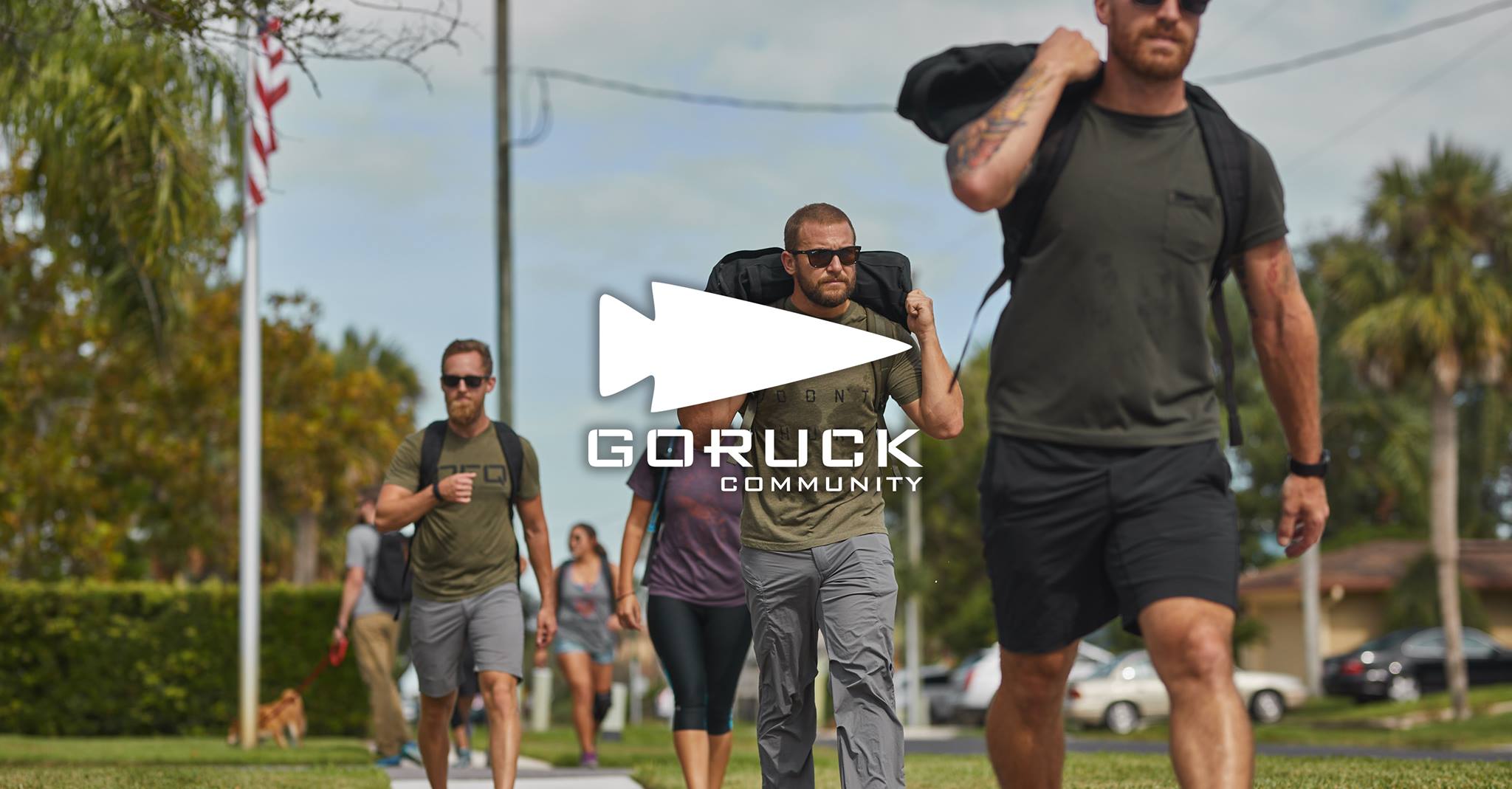 Walk of America Team to Ruck Across Jacksonville August 4 with GORUCK and Wounded Warrior Project
Six veterans on team are in middle of 1,000-mile journey from Los Angeles to New York
WHAT: GORUCK, a veteran-owned fitness company that specializes in leading rucking-based endurance events and producing American-made equipment and apparel, has partnered with Walking With The Wounded to lead its Walk Of America team in a ruck across Jacksonville on August 4.
Six veterans, three American and three British, are completing the Walk of America, a 1,000-mile journey which began in Los Angeles on June 2 and will conclude in New York City on Sept. 6. The Walk aims to create a storytelling platform for wounded veterans and their individual journeys from injury to the present day, raise awareness, broaden the dialogue around mental health, and raise critical funds for programs that support 'at risk' veterans.
WHEN: 8 a.m. – 2 p.m., Saturday, August 4, 2018
WHERE: 415 Pablo Ave, Suite 140, Jacksonville Beach, Florida 32250
WHO: Jason McCarthy, GORUCK Founder and CEO
Lt. Gen. (ret.) Michael Linnington, Wounded Warrior Project CEO
Walk of America Team
Media are invited to attend the event. To arrange interviews with GORUCK leadership or Walk of America participants, email kgillen@scoutcommsusa.com.
ABOUT GORUCK: 
Started in 2008 by an Army Green Beret, GORUCK is a maker and manufacturer of military-grade travel gear, training equipment and apparel. GORUCK conducts team-building events that simulate the training and conditions of Special Forces, led by combat decorated veterans of Special Operations missions. GORUCK is named after its initial product, the rucksack, a pack designed to be ergonomically worn high on the back to comfortably tow maximal weight in strenuous combat-like conditions. To learn more about GORUCK, visit http://www.goruck.com/.
About Walking With The Wounded:
Established in 2010, Walking With The Wounded supports a pathway for vulnerable veterans to re-integrate back into society and sustain their independence. At the heart of this journey is employment. You can help by making a donation or fundraising for the charity. Walking With The Wounded is registered as a charity in England and Wales, number 1153497 and Scotland, number SC047760.