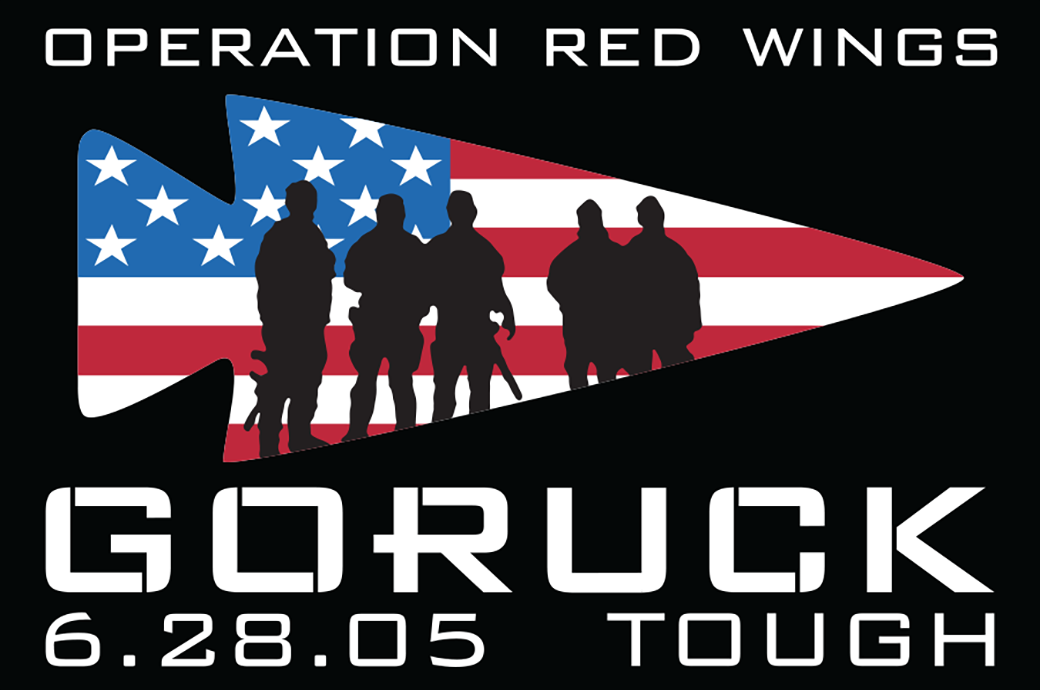 From Breitbart News Network:
"A group has assembled to organize a survival and fitness event, or GORUCK challenge, with the ultimate goal of commemorating some of America's fallen heroes and raising funds for the families they have left behind.
The coming months will mark the 10th anniversary of Operation Red Wings, a behind-enemy-lines operation that ended in the deaths of 19 American service members, including 11 Navy SEALs, which took place near the Hindu Kush Mountains of Afghanistan.
At the time, it was the largest loss of life for Naval Special Warfare since the Second World War. The June 28, 2005, events inspired a bestselling book, penned by Marcus Luttrell, which eventually found its way onto the silver screen in a major Hollywood film titled Lone Survivor.
Luttrell's SEAL comrades on the ground, Lt. Michael P. Murphy, Gunner's Mate 2nd Class Danny P. Dietz, and Sonar Technician 2nd Class Matthew G. Axelson, unable to fight their way out, paid the ultimate price and were killed in combat while fighting valiantly for their survival, as told by the film.
Later that same day, insurgents near Asadabad, Afghanistan, in the Kumar Province, shot down an MH-47 helicopter that had been dispatched to assist the mission's ground team. After the smoke had cleared, eight additional soldiers had passed away.
To celebrate the lives of those fallen service members, a custom GORUCK challenge has been planned for this June in Cold Spring, New York."
Read full article here.