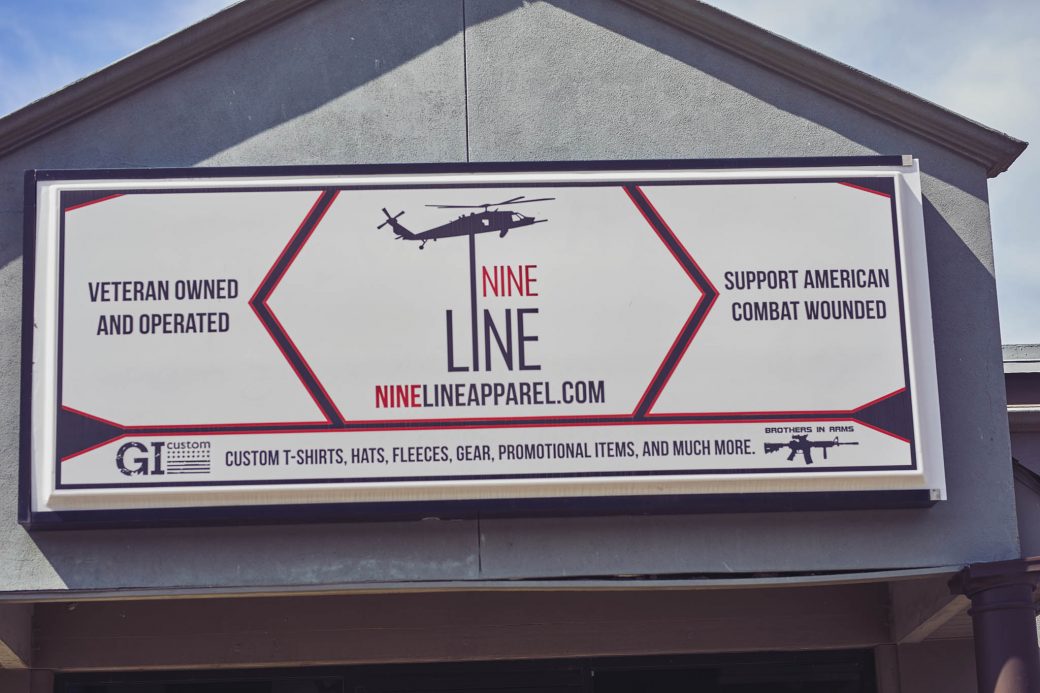 Nine Line is best known as a military-inspired apparel company based in Savannah. It was founded in 2013 by MAJ Daniel Merritt, Angela Merritt, MAJ Tyler Merritt, and Myles Burke. Their main focus was hiring Veterans, military spouses, and patriotic Americans. Tyler, a former Major and Apache Helicopter Pilot from the 160th SOAR, wanted to give back to Veterans. He went to the Nine Line Apparel (NLA) Board to get approval and decide how much of a percentage of sales would go to Vets. The Nine Line Foundation was born. We stopped by the Nine Line store to grab our race packets and check out their wares.
GORUCK was one of many sponsors for the 5K/10K Run For The Wounded. Nick, Lee, and myself were sent to represent the GORUCK America Team. We kicked off the weekend Friday night by meeting with the Nine Line crew at the Hotel Andaz for their silent auction. Lots of cool gear to bid on filled the pool area with beers from Service Brewing Company.
---
I was able to spend a few minutes with this years event fundraiser recipient SGT Eric Morante USMC.
Hey Devil Dog tell what Nine Line Foundation is helping you with?
They are not only helping me, we are helping each other. When Vets get together they come up with these great ideas, work with each other, and we have each others back. From the time we are active duty till now. Nine Line has recruited me to be a recipient of an adaptive equipped built home that is fully accessible for me whether I am on crutches, my prosthetic, or a wheel chair. Wearing a prosthetic is not always on a daily basis, sometimes I am wheelchair bound or on crutches. That takes away use of my hands. Now I am getting a home that accommodates those three subjects. 
Where are you from and where will your home be built.
I am from Houston, Texas originally I will be moving to the San Antonio area. The Center for the Intrepid is there at Brooke Army Medical Center. I retired out of there and lived there for 9 years. I want to be back in San Antonio, it is a beautiful city, very patriotic, and a military town. Its a huge fight town. I do not fight in the streets haha, I fight in the ring, I am a boxer. I am happy to be back there. 
---
The next day we head to the Historic Grayson Stadium, home of the Savannah Bananas. We set up on the third base line surrounded by other vendors with great gear.
---
The 5k/10k kicked off at 1800 and there were a lot of people running, Rucking, and having a great time.
---
SGT Morante killed that 10k Marine Corps style.
---
We had a great time Rucking with a bunch of like-minded people. We can't wait to support next years event and we appreciate the Nine Line staff for making us feel at home. If you are ever in Savannah, please stop by and let them know GORUCK America sent you.
Christopher Goad
AKA Bomber