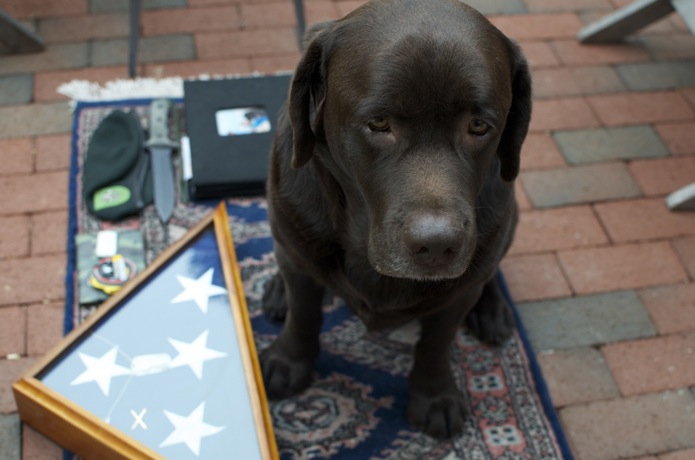 Two years ago, a buddy asked for a picture of everything I'd take with me if my house were burning down. I laughed and said how soon do you need it because I already have a million of those shots and his name is Java.
But I played along, sort of: my green beret, my grandfather's flag, blah blah blah. The picture turned out OK and I don't love it because the stuff in the background can burn down with the house and no I'm not the flag burning kind of guy.
The irony, if that's even the word, is that my life burned down a couple months ago and I didn't get to take what mattered most. And damn if I didn't try and welcome to the world and if you lose everything, at least you had everything to lose. Thanks for your outpouring of support among my ruins. I haven't really answered any of your letters or comments or the messages you've sent by every means except maybe carrier pigeon. But I've gotten them all, I've read them all, and thank you. When someone's life gets worse and you don't know what to do, send them a letter or a picture or something. It's hard but it's nice to get.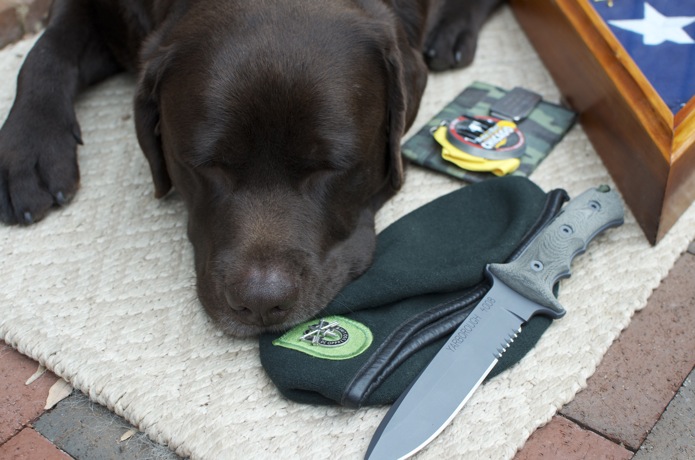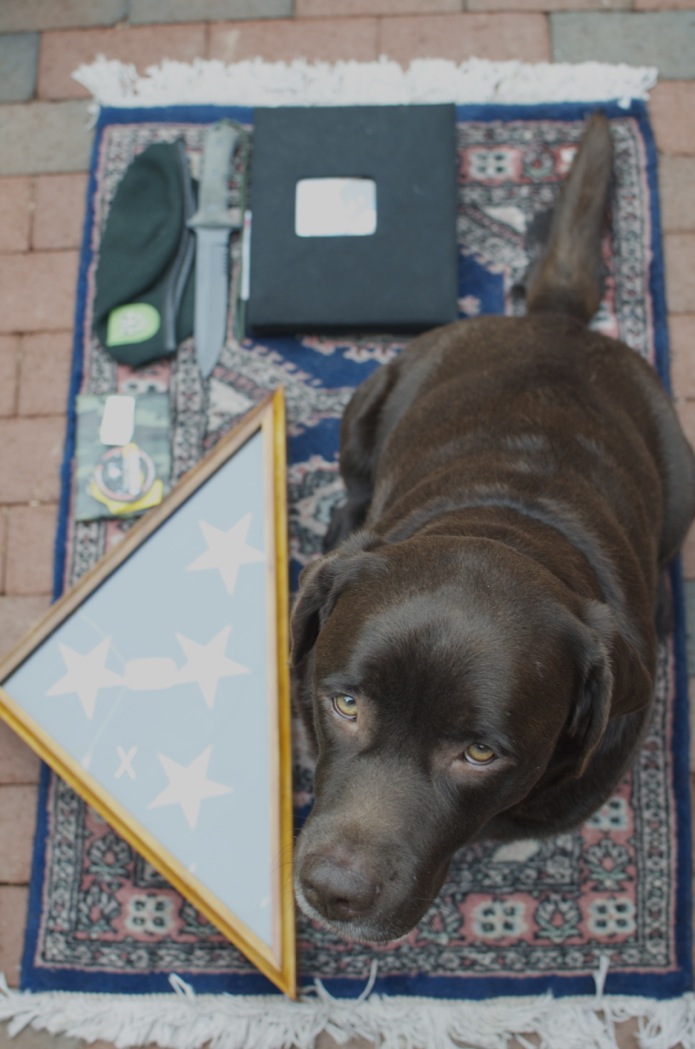 The foreground is different than the background of our lives. The things that matter aren't things at all and we love them more because they don't last forever and neither do we.
And it's that time of year for leftovers and eggnog and football games and it's a great time of year and I'll live it up if you will.