Some days, things matter. Like today, Valentine's Day. Buy her something, not just dinner and not just a balloon or a card that says Happy Valentine's Day.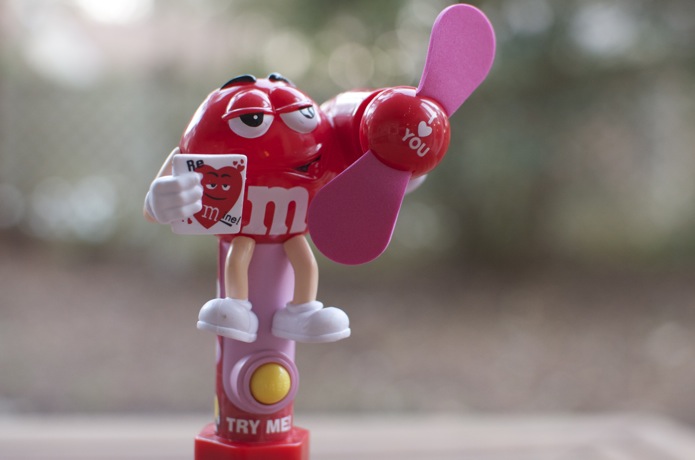 M&M's dispenser: not universally perfect, but chocolate is a good thing, universally.

Flowers are always the right answer. This year, try chocolate flowers. But above all else, if you haven't bought her something already, make sure you do. Chocolate, flowers, or both. When in doubt, more is better.