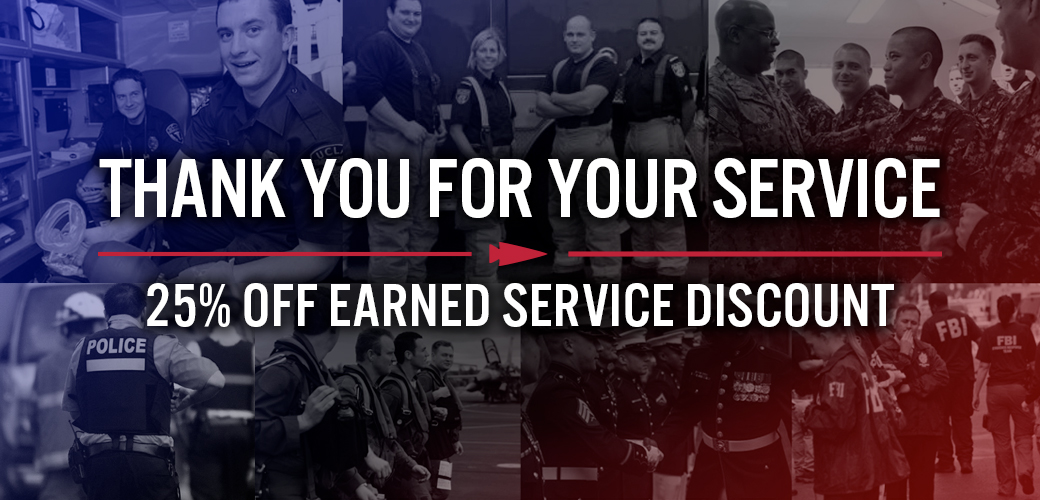 Pretty simple message here, worth repeating till the end of time. We respect, honor, and are grateful to all who serve. Regardless of race, religion, gender, sexual orientation, socioeconomic status, you name it. Even if you're a Marine, lol (looking at you, Bomber and Big Daddy :).
All. who. serve.
At our events, in our messaging, we encourage service because it made us who we are and we're better for it. And now as always, America needs her sons and daughters to hear that call to service, and to answer it.
As thanks to all who do, we'll buy you a beer anytime you're at GORUCK HQ – Monster will even share it with you if you'd like.
On the GORUCK front, we have a partner called ID.me who can verify your service status. At checkout on our site, you'll receive 25% off your entire order of full priced GEAR and EVENTS. This isn't a one time offer, there's no rush on your end.
Thanks for what you do, it matters. And I hope you take us up on that free beer thing, too.
This earned discount applies to the following groups:

Military

Active Duty
Active Reserve
National Guard

Veterans

Retirees
Inactive Reserves
Spouses
Dependents

Police

Police Officer
Sheriff
State Trooper
Corrections Officer
Federal Officers (ex. Customs, Homeland Security, etc.)
Air Marshals
Alcohol Tobacco & Firearms (ATF)
Customs & Border Patrol (CBP)
Federal Bureau of Prisons (BOP)
Central Intelligence Agency (CIA)
Drug Enforcement Agency (DEA)
Department of Justice (DOJ)
Department of Fish and Game
Department of Public Safety
Department of State
Department of the Treasury
Department of Homeland Security (DHS)
Federal Bureau of Investigations (FBI)
Immigration and Customs Enforcement (ICE)
Secret Service
US Marshals Service
US Park Police

Firefighters

Career Firefighter
Volunteer FirefighterEMT
EMT
Paramedic

Government Employees

Teachers
Certified Teacher
Certified Teacher Aide
Certified Teacher Assistant
Certified Educational Assistant
Speech Pathologist
Principal

Students
Do Something That Matters with your Degree

College student
University student
Community College student
Technical College student
The verification process takes about ~2 minutes. I just registered myself via Facebook and verified my Veteran status through my USAA membership, which is linked on ID.me. Great service, enjoy.